Use Your Hobby Time to Make Extra Cash
We are living an era where you can make money from doing just about anything and as long as you have the time you can start by using any of your money making hobbies as an income earner.
If you can find something you enjoy and love doing, you can absolutely earn from it. This includes any hobby that you might do in your spare time.
The good thing about this is that it doesn't matter your age. You could be a student, a stay at home parent, a full-time worker or even a retiree. As long as you have a hobby you should be able to make money from it. This can be done either online or offline, it's entirely up to you.
This post may contain affiliate links. For more information read full disclosure.
Still wondering how? Check out the following 31 epic hobbies that will make you extra money fast: to find out.
Related posts: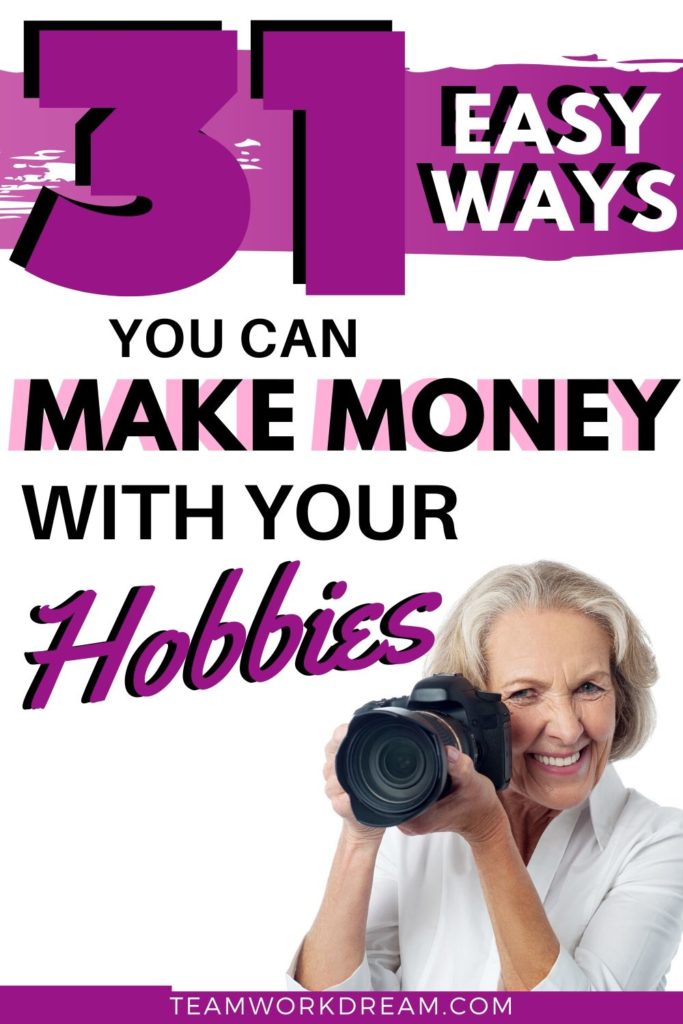 Brilliant Yet Simple Money Making Hobbies
1. Writing
If you have a talent for writing you could easily write for yourself or for others by writing greeting cards, becoming a ghostwriter, blogger, freelance writer, eBook writer, or copywriter. To top up your skills one of the best ways to do this is by taking the Elna Cain Write Your Way to $1k course.
You could even set up a PLR business and earn passively from your writing skills. Start using that writing talent of yours!
2. Reading
If you're a bookworm why not put your reading hobby to use by showcasing your strong grammar skills and become a freelance proofreader, get the opportunity to read a variety of content and get paid to proofread and edit the content for writers. Most proofreaders and editors are actually avid readers.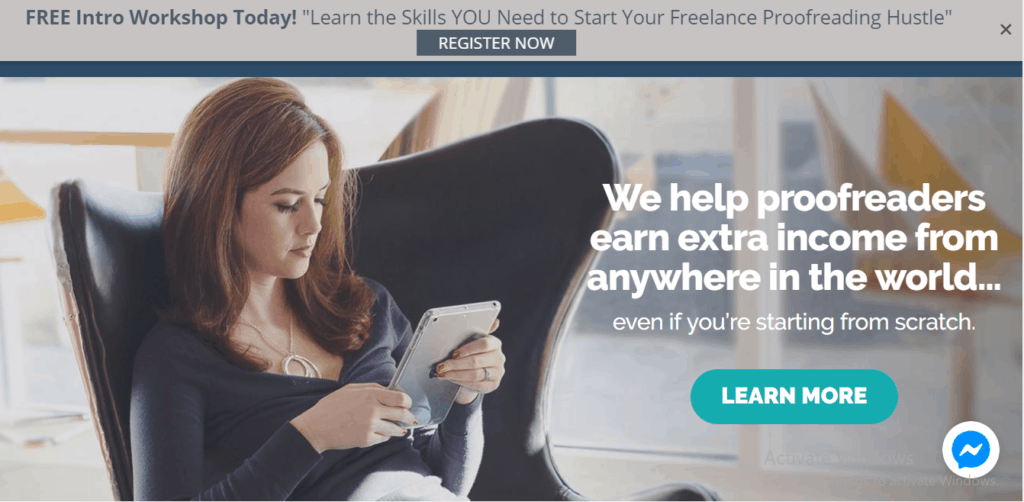 3. Sharing Your Thoughts
If you love filling out quizzes, questionnaires and sharing your opinion why not get paid to take online surveys, review movies and music, or quality of calls on online freelancing sites like Humanatic.
4. Teaching
Love to teach? Become a teaching assistant, a private tutor, or an online tutor to teach students at any level on subjects that you are good at. You can also create online courses and video tutorials of your own in whatever you specialize in.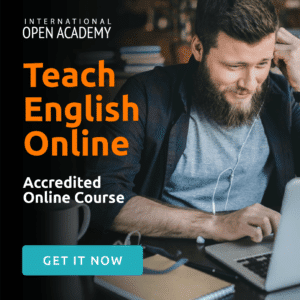 5. Web Design and Development
If you're a bit of a tech geek and have experience of doing web design why not earn some extra side hustle money? Earn extra money by taking simple jobs for clients on freelance sites like Fiverr and Upwork or within Facebook Groups, improving websites for others, or working with small business owners and entrepreneurs.
6. Search Engine Optimization
If you're always doing personal research for yourself on Google you might as well get paid for it. Why not learn SEO and optimize websites for individuals and companies to be found on search engines like Google, Bing, and Yahoo in pretty quick time.
If you want a super simple guide sign up for the Easy On-Page SEO and Easy Backlinks SEO Bundle.
7. Managing Social Media Accounts
How many hours have you spent whiling away the time on social media only to realize you've been on it for hours? Wouldn't it be great to get paid for doing this? Become a social media virtual assistant for small businesses, entrepreneurs, or larger brands.
8. Surfing the Web
Always surfing the web? Why not use this time to get paid to research, playing games, or shopping using sites like AskWonder or Swagbucks.
9. Creating Videos
Have you been doing Facebook and Instagram stories for friends and family why not become a YouTuber instead by creating video tutorials and upload them on YouTube for views and start making income from ads. Check out the information for the best software to create video tutorials.
10. Graphic Designing
Are you one of those creative people who love sending out invites and posters just for an ordinary family and friends dinner? An expert at using PhotoShop, Illustrator and the whole Adobe package?
How about making flyers for the local little league team or PTA meeting with all the design bells and whistles? Well, you could be a graphic designer in the making.
Why not jump in and start designing logos, brochures, flyers, business cards, and more for entrepreneurs, bloggers and small businesses on freelancing platforms like Fiverr, and Upwork.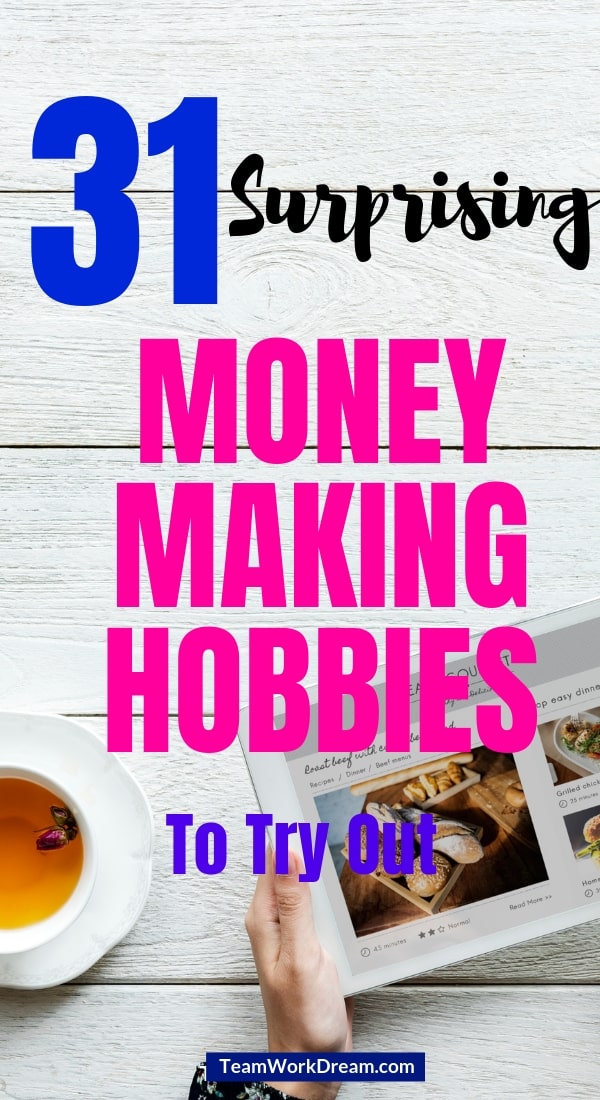 11. App Development
Can't get that smartphone out of your hand as always trying out the latest apps on your phone? Try writing software and develop apps for companies and individuals, or build your own apps and monetize them.
12. Baby Sitting
If you love and have a passion for babies and small children, you can babysit within your neighborhood, Get hired through sites like Sittercity and Care.com, or better yet, start your own daycare business. Don't forget to check out all the rules and regulations within your area.
13. Dog Walking or Pet Sitting
Are you a pet lover? Start dog walking and pet sitting in your neighborhood or look for dog walking gigs on sites like Rover. This is one of the quickest ways to use your pet-loving hobby to make some extra cash. You can learn more about dog care right here and get paid.
How about combining two hobbies to make one great side business? If you love dogs and also love to bake you can start a gourmet dog treat business right from the comfort of your own kitchen.
Using the very best natural and healthy ingredients that dogs will love, your recipes are bound to be hit with the pooches and their owners. You can quickly earn quick cash from this lucrative and fun hobby.
14. Driving
Do you enjoy driving around your neighborhood or city? Then join ride-sharing services like Lyft or Uber and work on your own schedule as a driver.
15. Delivering Food
Just like #14 if you enjoy riding a bike or driving you could easily start delivering food with Uber Eats or Door Dash on your own schedule while getting paid to do so. You also get the benefit of finding cool places to eat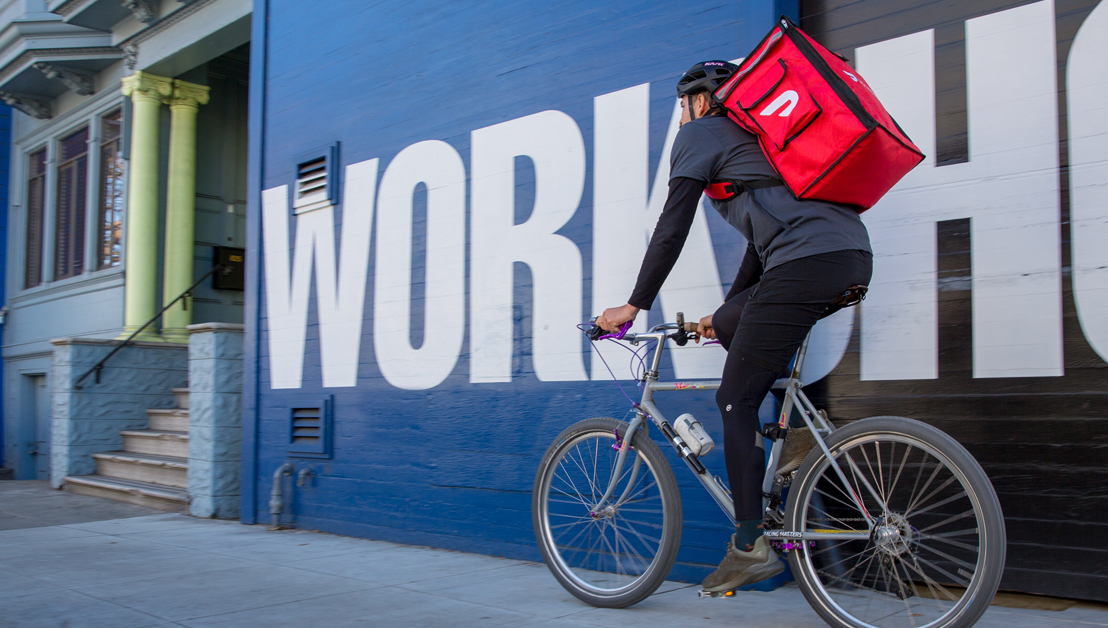 16. Working Out
If you love working out or you are good at exercises like Yoga, become a fitness instructor and teach others your favorite fitness activities. You will need to have the relevant certificates.
17. Practical DIY Skills
If you have great DIY skills like painting, putting in new windows, hanging sheets of drywall, and more, you can become the go-to handyman and help people get their small jobs done. Sites like TaskRabbit.
18. Arts and Crafts
Use your creative side to create arts and crafts on your spare time An arts and crafts hobby has a wealth of opportunities to make money. You could sell your items on Etsy, Amazon, RedBubble, Create your own Shopify store to sell your crafts. Or you could teach others your crafting skills.
If you want to learn more about starting an art and craft hobby at a seriously low price you can find out more right here. You'll be able to make your money back and more in superfast time.
19. Refurbishing Furniture and Antiques
Have a knack for updating your home decor? If this is one of your hobbies, why not start upcycling old furniture? Fix and paint furniture or antiques, and flip them over the weekends to make extra money.
20. Thrift Store Shopping
Do you love finding the treasure amongst the junk? Well, if you love shopping, stop by a local thrift store to buy products at a smaller price and resell them at a profit on sites like eBay, Poshmark, and ThredUp.
21. Sharing Your Home with a Guest
Love meeting new people and entertaining? Then list your spare room or space at home for short term rentals with SpareRoom Airbnb, and share your home with a guest while making extra cash.

22. Declutter Your Home
Clean your home and flip clothing you no longer wear. Also, declutter your junk, and make extra money selling them online or offline.
23. Painting
Make extra income by painting houses for family, friends, and neighbours in and around your local area. The word will soon spread that you're the go-to person.
24. Talking
Have you been told that you have a great sounding or distinct voice? Become a voiceover artist or take up voiceover gigs on sites like Voices.com and Fiverr. You can also be hired to take calls at Uhaul or become a sales representative.
25. Typing
Become a virtual assistant and help online business owners with data entry tasks, sending emails, and other simple tasks that require the use of a laptop. There are a number of sites like FancyHands, Perssist or USource. There are many others
26. Designing T-Shirts
Are you always designing one-of-a-kind t-shirts for yourself? Why not sell them offline, or sell the design on sites like Teespring and Fiverr. You can also sell your designs directly on social media like Facebook and Instagram.
27. Taking Photos
Are you an amateur photographer? Use your photo hobby and make extra money by capturing moments, scenery, objects or relationships on camera. Become the go-to event photographer that will shoot that special wedding, first professional baby photo or business event all from the skills of your hobby.
You can even start to sell to stock photo companies to make passive income or you can start a photography blog helping others make money from their photography hobby.
28. Watching Videos
Sites like Swagbucks and Inbox Dollars pay users to watch online videos and like them on a daily basis.
29. Listening to Music
If you're a music fans there are some sites like Slice the Pie and MusicXray that pay users to listen to online music tracks, commenting about the music, and providing an honest review.
30. Music Lessons
If you are a musician you could tutor, create an online course or make a vlog teaching your musical skills on whatever instrument including your singing voice.
31. Attending Events
If you love attending events for fun, you can earn money by becoming a temporary event staff member. You can always join up for temporary event staffing gigs that can be found on sites like SnagAJob.
What Are Your Money Making Hobbies?
Since you've started reading this post I hope you can take a look at all the hobbies that you have an interest in whether it be baking, martial arts, animation, sewing or crocheting and any other hobby to see if you would enjoy turning it into a business.
Check to see if it's a money-making hobby that you would like to do full-time or as a side hustle. Is it something that you could easily offer to others as a product or a service.
One person who I can't stop gushing about and really admire is crafting whizz Jennifer Maker. She is a wonderful crafter and a Cricut expert. She has a great following, you can find her on most platforms like her FaceBook Page which is absolutely brilliant and she does this her hobby now as a full-time career, far exceeding all her expectations. (Feel free to subscribe).
Wouldn't you want to make money from doing something you love? It then almost doesn't feel like work even when you know you have to put the work in. You can actually feel the genuine passion Jennifer has for crafting.
My hobby is beekeeping which I really, really enjoy. It's my perfect getaway hobby to hang out with nature away from my computer screen blogging and my little money making side hustle where I make some extra cash selling the honey.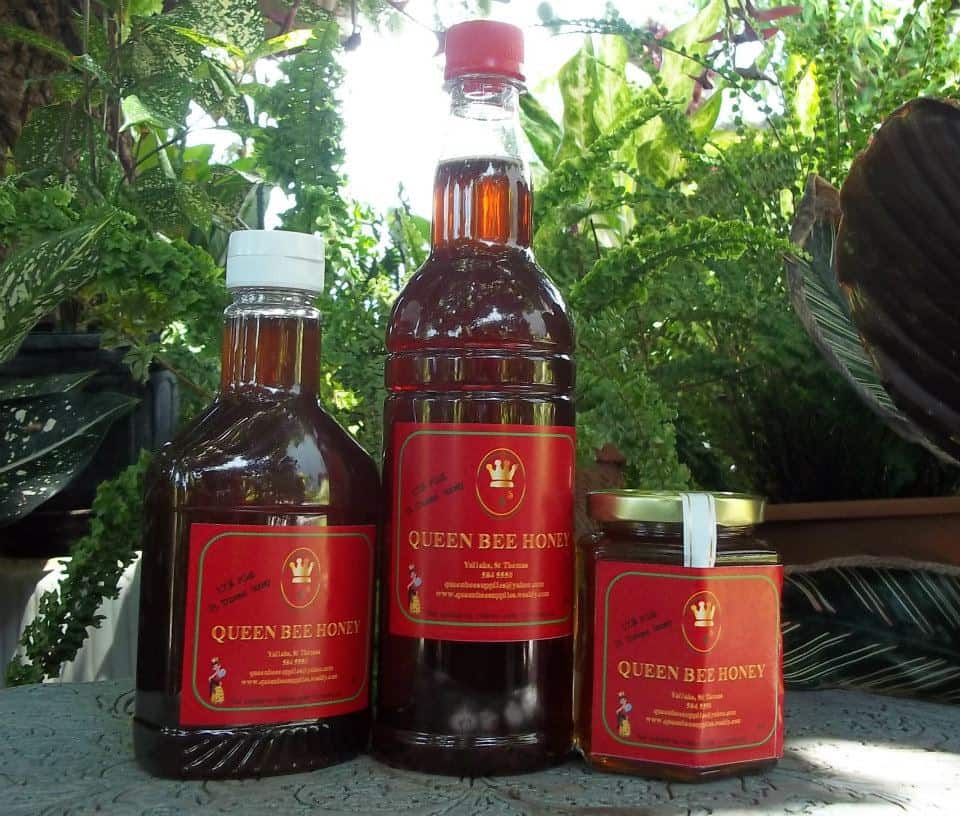 I hope you found this list of money making hobbies super useful. So if you have a hobby that you love and wish to share and earn money from you can use any of the 31 listed above or let me know what your hobby is so that we can come up with some more great ideas to add to this list.
If you want more or similar information like this check out the rest of the blog and don't forget to sign up to the Teamworkdream newsletter. You can also pin any of the images to bookmark this post or why not keep in touch on my FaceBook page
Related how to make extra cash posts:
31 Money Making Hobby Ideas