Looking for the best Etsy shop ideas? From candles to clay pots, these are the top ways to make money on Etsy right now.
There was a time when selling on Etsy was only profitable for the ultra-crafty. Not anymore though – now just about anyone can utilize the site to create their own side hustle.
Whether you've got a pipeline dream of creating bowties for cats or love the idea of curating special boxes for mums-to-be, we're here to help you discover just how easy it is to sell on Etsy – if you're ready to put in a little bit of work.
Ready?
Top 5 Easy Etsy Shop Ideas to Sell for Beginners in 2022
Art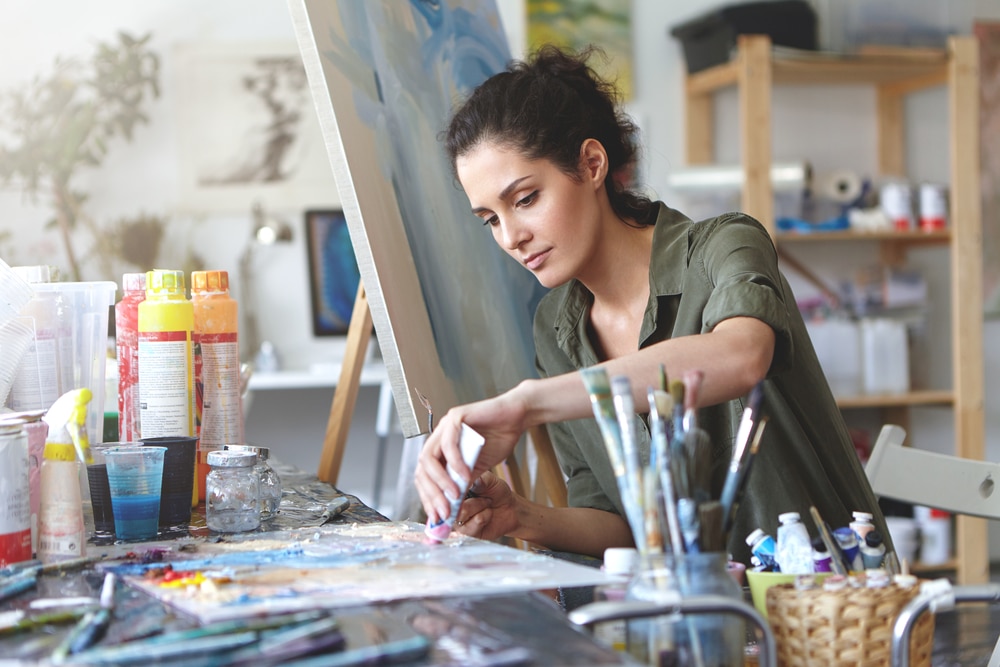 If you're a crafty person, you're already one step ahead of the game in terms of selling on Etsy. Art is a huge deal. From graphic wall prints to personalized pictures of people's pets, the market for Etsy art is huge.
You'll need to carve out a niche – perhaps you could create personalized pet bookmarks? Or, maybe you've got a talent for botanical artwork? Whatever it is, finding your unique selling point is the best way to gain traction and make money selling on Etsy.
Handmade Pottery and Clay Goods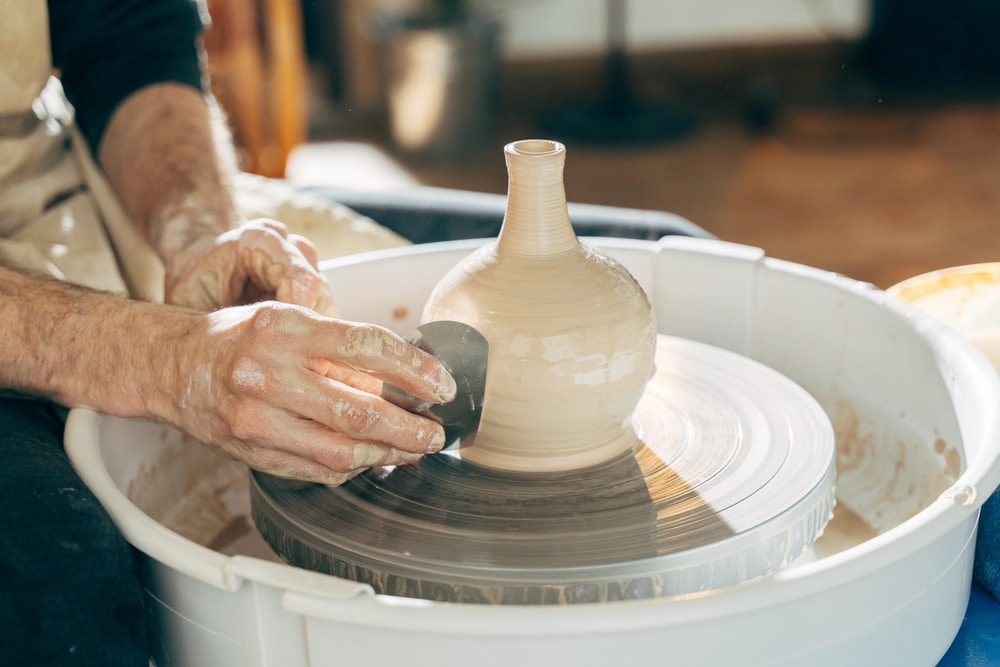 In the same way that art prints have catapulted in recent years, handmade pottery and clay goods are another excellent way to make money selling on Etsy. Big sellers include trinkets, mugs, and earrings.
To get started with this one, it helps to have prior knowledge of clay – though, it's not the be-all and end-all. Simple clay kits are fairly cheap to purchase (this air-dry one is great for beginners) and tutorials on youtube are abundant.
Clothing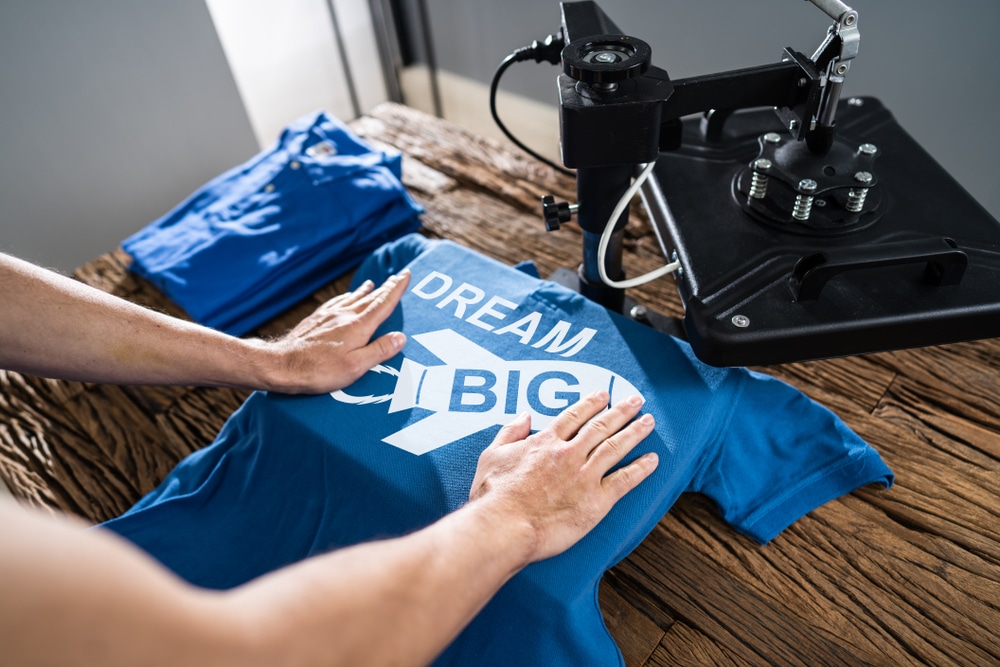 Whether it's bespoke occasionwear or band tees, clothing on Etsy has and will always be a top seller. Though there are a couple of big things to consider before you dive in head-first.
First of all, you'll need to have a way of creating designs – we recommend using Adobe Illustrator or a similar alternative. Then, you'll need to source a way of printing.
Some of the t-shirt printing services we recommend are:
When selling clothing on Etsy, professional photographs are key. If you're unable to use a real model, consider purchasing a clothing mannequin so that your images are professional and appealing.
Candles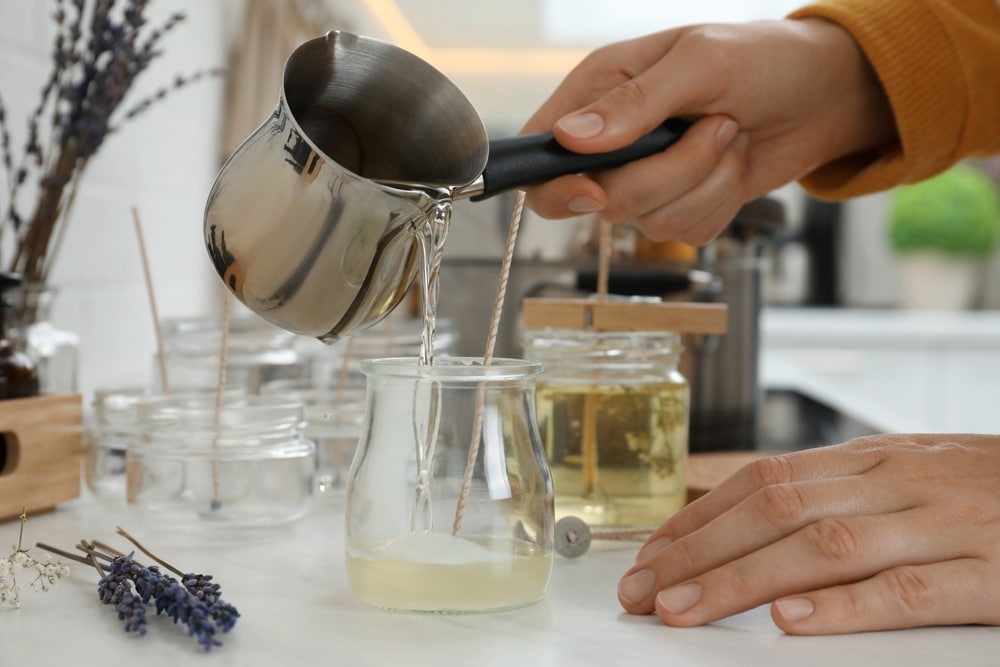 When it comes to Etsy store ideas, candles reign supreme. From clever Disney World-inspired scents to beautiful candles (much too pretty to burn), the market for candles has never been bigger.
To start with, you'll need to purchase the basics: A soy wax kit with wicks and a pouring pot, as well as some sort of vessel to contain the candles. Then, once you've got the basics down, consider getting fancy with wax dyes and fragrance oils – things like this will really help you to maximize profit on Etsy.
Planners and Journals
Another great item to sell on Etsy is planners and journals. Buyers go crazy for pretty, intricately designed journals that feature genuinely useful sections – this could be anything from water trackers to mood ratings.
But how do you get started? Well, you can simply create your journal's pages on the likes of Canva before sending them off to be printed and collated. Sounds easy right? It really is. Here are some of the top printing companies:
More Etsy Shop Ideas for Your Business
Curated Boxes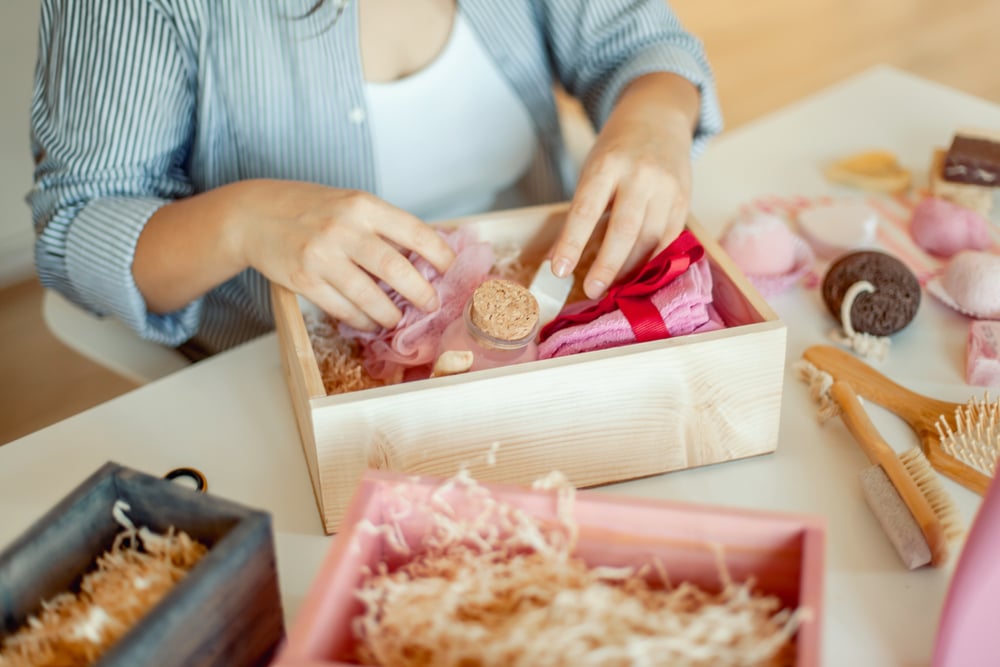 Curated boxes are some of the easiest ways to make money on Etsy. These boxes are totally personalized, so you can choose to create pregnancy boxes, self-care packages, birthday boxes, or any other idea you could possibly think of.
One thing you will need to think about is sourcing each of your items in bulk, as well as the actual box itself. This is where the price of your box will really come into play – add up the total worth of each box including postage, all items, and time, and then leave some room for profit, too.
Add some special touches with items such as tea lights, stickers, and cute socks – this will ensure total customer satisfaction.
Pet Accessories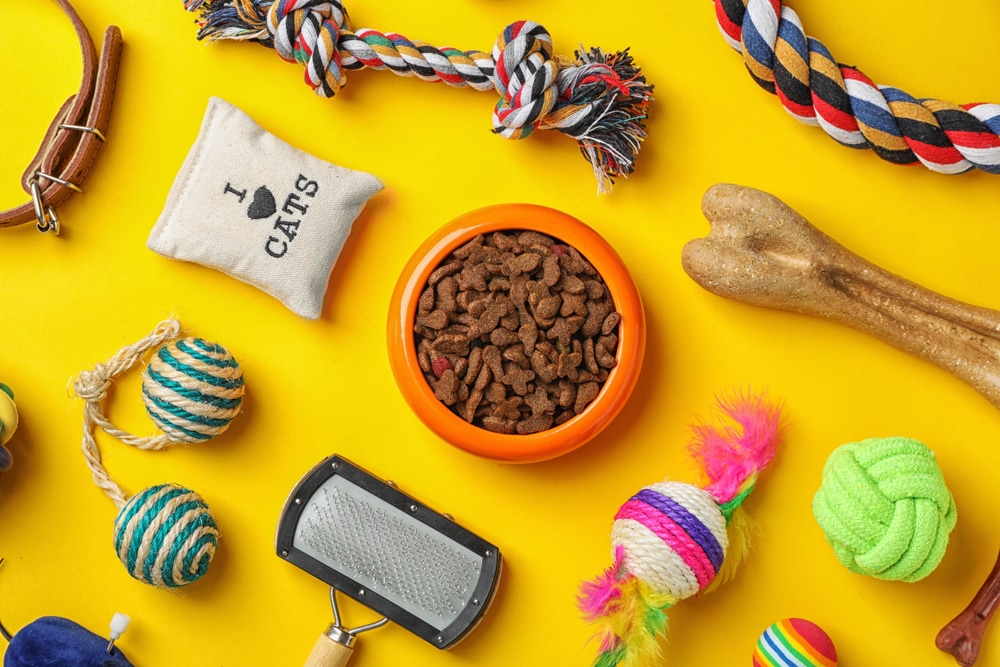 Selling pet accessories is one of the top ideas for Etsy business in 2022. Whether you're a small company looking to sell leashes and collars, or you've got an innovative product that will change pooches' lives, selling on Etsy could not be simpler.
All you need to do is ensure that you're using high-quality images (including some action shots with cute dogs to really sell the item), create a killer product description, and wait for the orders to roll in.
If you're not sure where to start, how about personalizing these simple dog leashes?
Crystals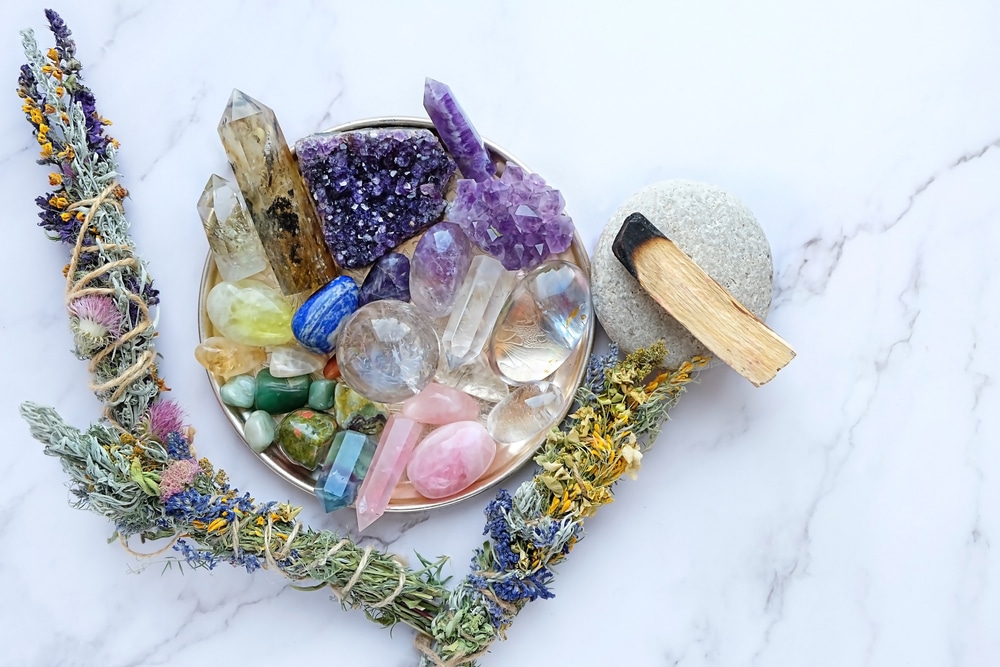 Know your Rose Quartz from your Tiger Eye? Selling Crystals on Etsy might just be your ultimate side hustle. For this Etsy shop idea, you'll need at least some basic knowledge of crystals in order to be authentic and knowledgeable about the products you are selling.
You'll need to source your crystals from somewhere – we suggest starting off with something like this polished set or these beautiful rose quartz crystals. Make sure to sell high-quality crystals for the ultimate customer satisfaction.
Plants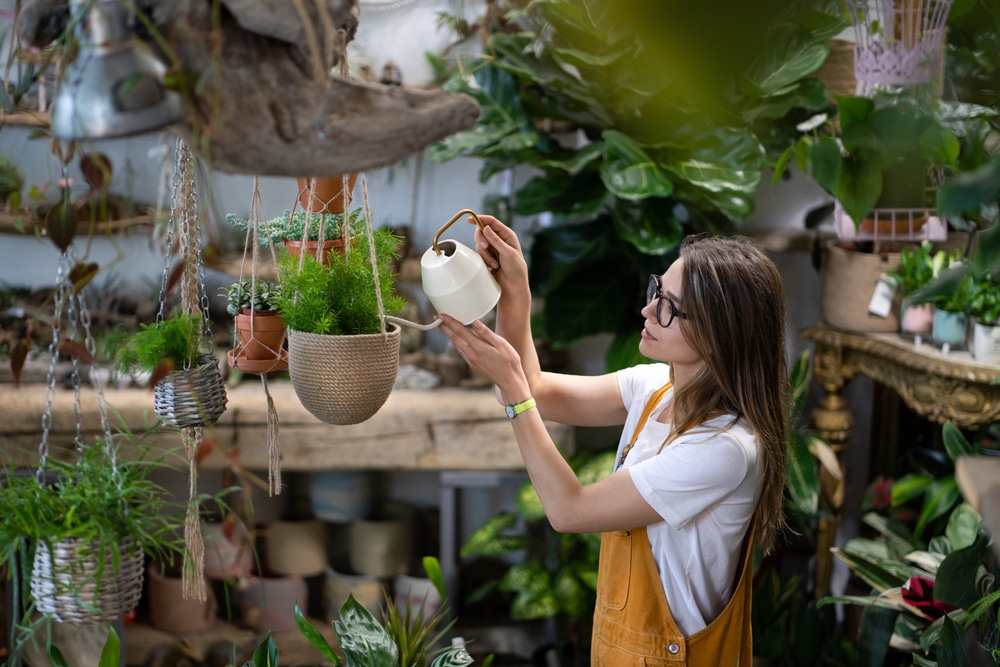 Whether you're a keen florist, a dab hand in the backyard, or simply just appreciate pretty blooms, selling plants on Etsy can be a great way to make money online.
It's important to note that Etsy has a very strict policy in terms of which plants you can sell – in general, avoid any herbal drugs or hazardous plants. You can check the full list here.
It's also important to think about the logistics of delivering plants, as there's nothing more tragic than having your pretty blooms crushed in transit. Deconstructed bouquets and seed packets are popular (and pose little risk).
Knitting Patterns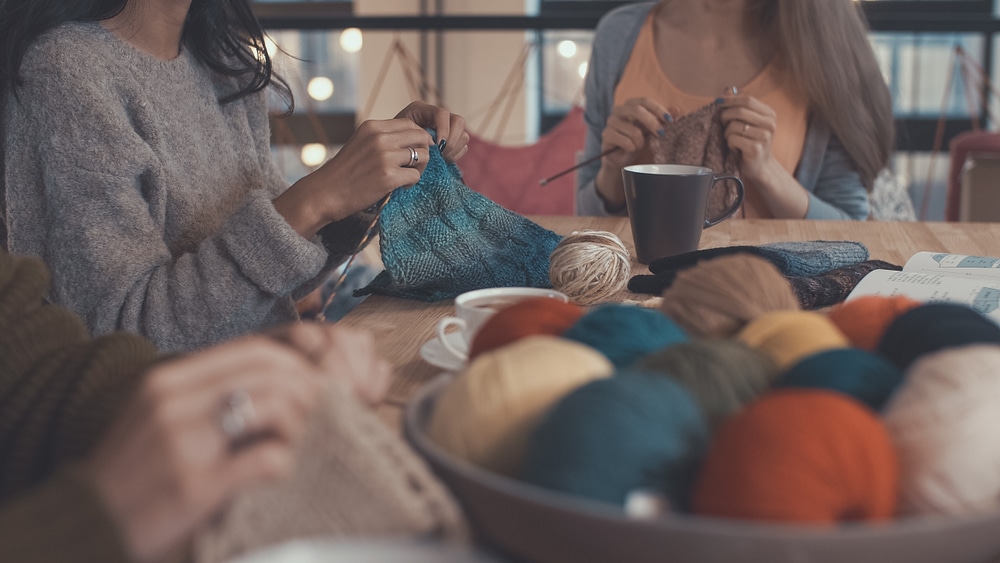 Thanks to the pandemic, crafting has boomed in the last few years – which is great for those who want to sell knitting patterns on Etsy.
The simplest way to create your pattern is via a PDF. This makes it incredibly easy for customers to download and follow the pattern. Remember to include an image of the final product.
One thing to be very careful about is making it very clear that you are selling the pattern and not the finished product, as this is a misunderstanding that could lead to a very disgruntled customer.
You'll also need to make sure that the pattern works – this is where knowing how to knit comes in very handy – or you might just get some confused messages from customers.
Handmade Baby Clothes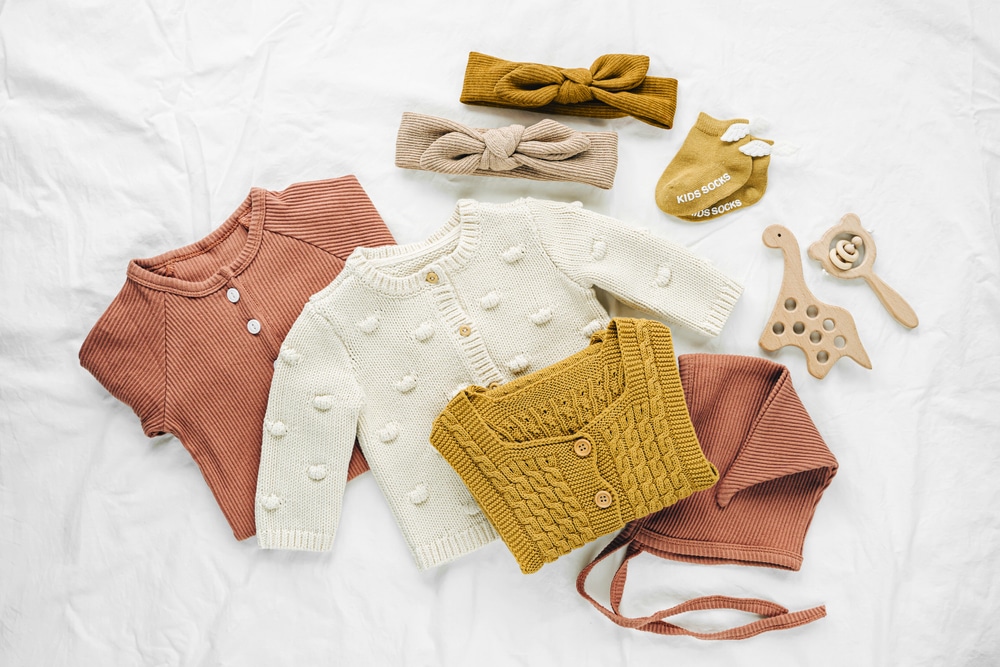 When it comes to cute etsy shop ideas, handmade baby clothes might just top the lot. You're in luck if you can knit, too – people go gaga for adorable knitted baby clothes. Think tiny socks and matching hats.
If not, don't fret. You have also got the option of purchasing knitted items in bulk – like this adorable set of baby bows – and packaging them up nicely to sell them individually.
Personalized Jewelry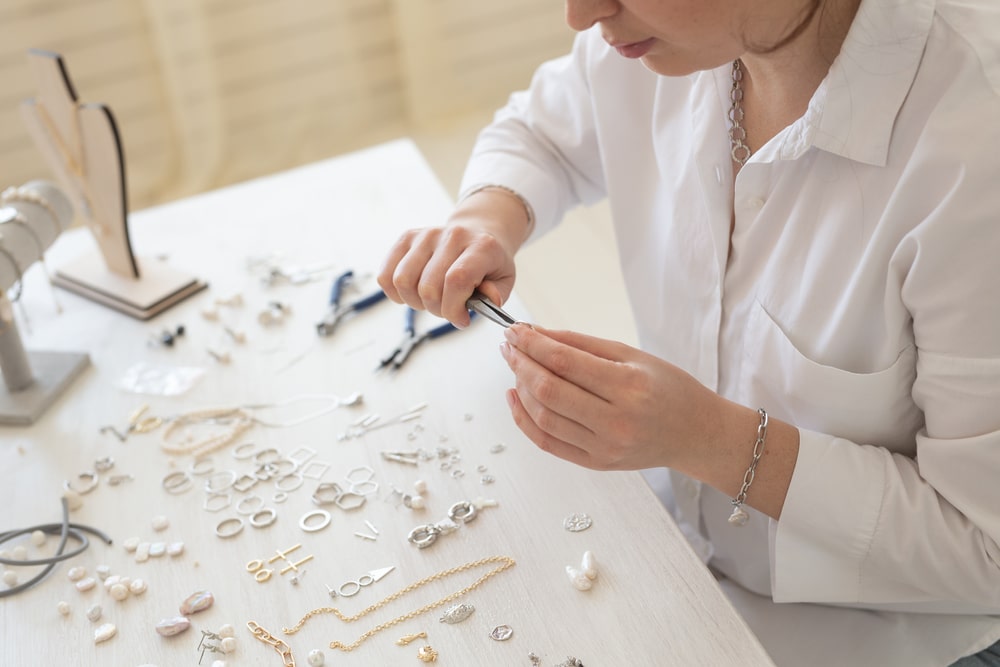 Selling personalized jewelry is among the best Etsy business ideas as it makes a great gift for family and friends. If you have no prior jewelry-making experience, a great way of making these personalized pieces is by using simple colored gemstones to add a little flair.
We recommend the following items to help personalize jewelry:
Bows and Hair Accessories for Babies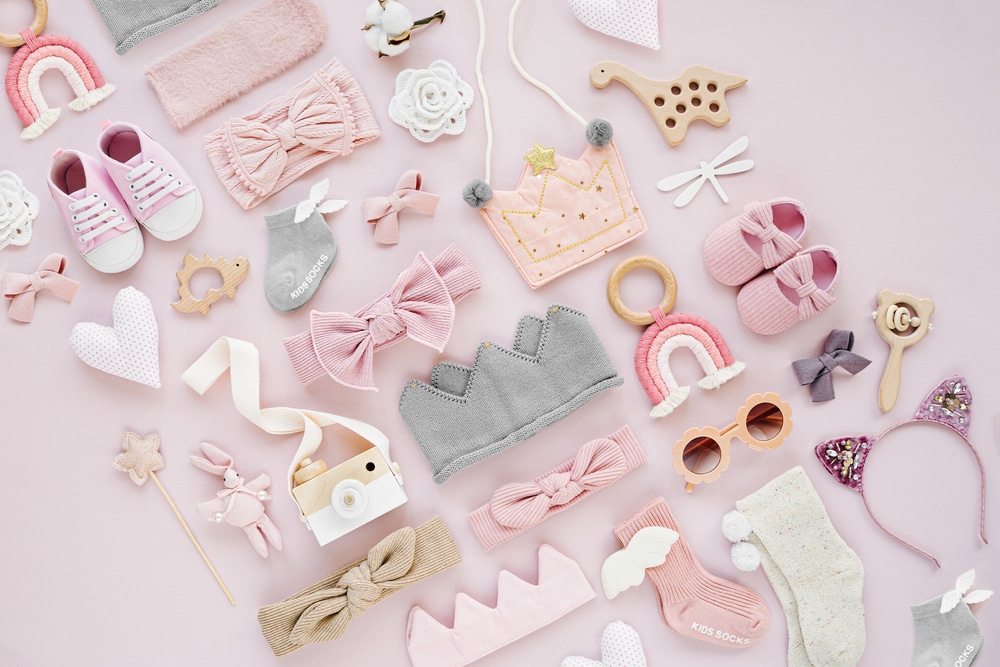 Anything to do with babies is going to sell like hotcakes on Etsy – so why not purchase some bows like these and create bespoke designs?
Whether you're a dab hand with a sewing machine and can embroider a set of initials, or can use an iron-on method to add floral prints, there are plenty of ways to do this. Just make sure that the designs are safe for babies, obviously.
Zippers and Sewing Supplies
Bulk zippers and sewing supplies can be purchased for extremely cheap, so purchasing a few separate items and creating bundles can be a great way to make money on Etsy. A bundle could include any of the following:
Gifts for Bridesmaids/Groomsmen/Weddings
Again, these favors are relatively easy to source and can be sold individually or as an entire lot. When selling these, you could opt for bundles of 2 or 3 items, which will likely enhance your profit.
Some great options include:
Bead Supplies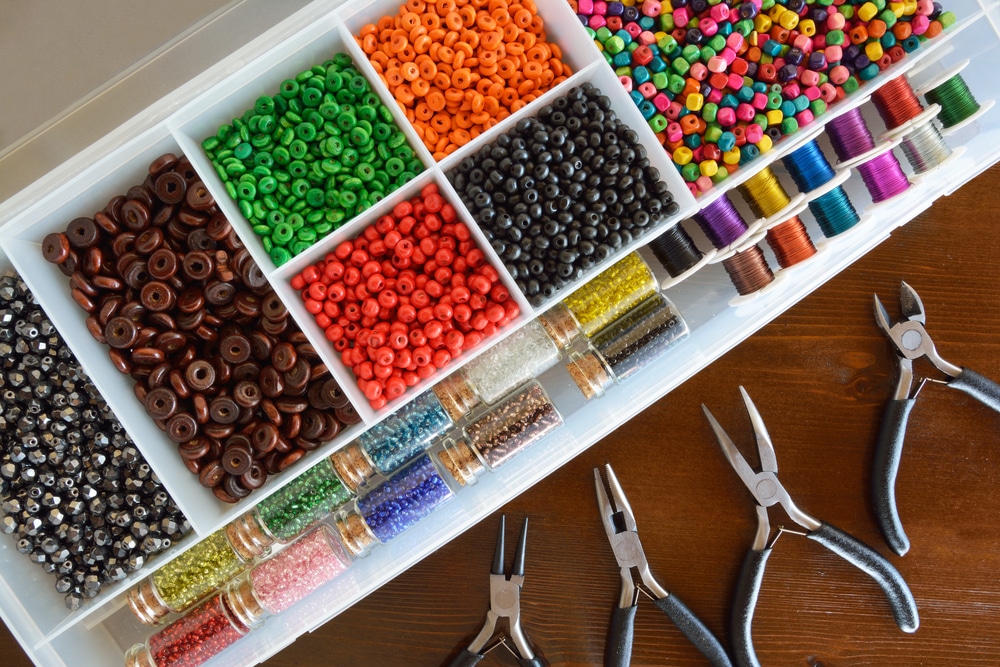 From people looking to make their own jewelry to parents looking to entertain their kids, beads are hugely popular and is a great small business ideas on Etsy.
Purchasing beads from a wholesaler and splitting them up in order to sell for profit can be a very, very simple and cost-efficient side hustle. Whether it's simple beads like these or quirkier holographic stars like these, we guarantee that there's a buyer out there looking for what you're selling.
Embroidery Patches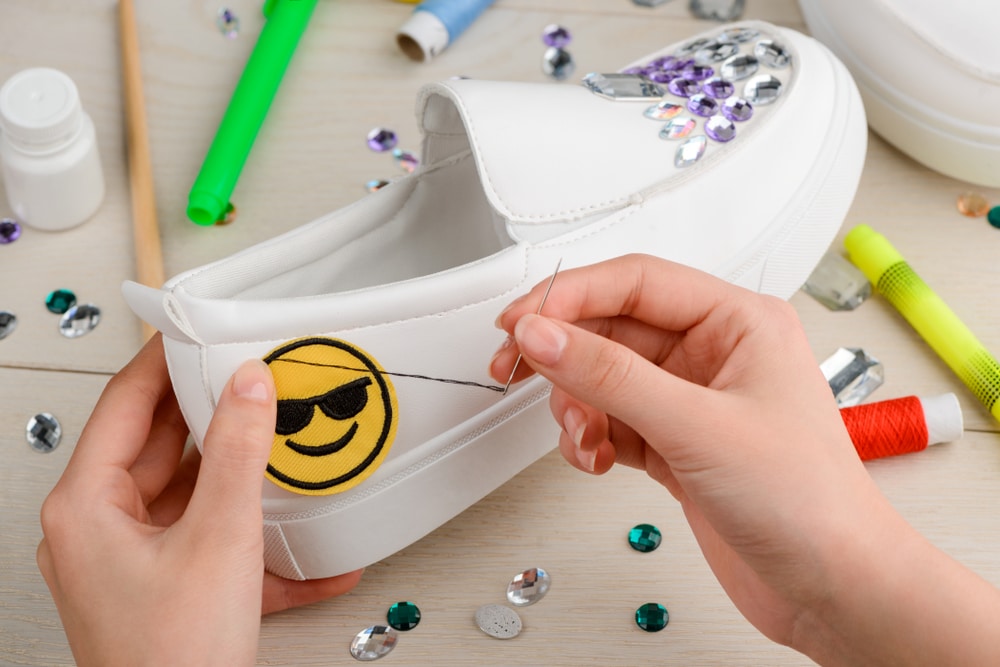 From adorable kitty-cats and cute emblems to Harry Potter iconography, embroidery patches are some of the simplest ways to pimp up your bags, clothes, and accessories.
If you're a talented embroiderer, you could create your own bespoke patches – all you really need aside from the basic materials is a light box so you can trace your designs effectively. Otherwise you can easily buy patches in bulk and sell them in sets.
Baby Products
Got a brilliant business idea? Whether you've created an innovative baby bib that cleans itself naturally or a comb that promises no tangles or tears, putting yourself and your product out on Etsy could not be simpler.
As with everything you sell – and particularly when it comes to items for babies – you'll need to ensure that there are no loose little bits that could cause the baby to choke or any harmful dyes that could irritate the little one.
Furniture and Home Goods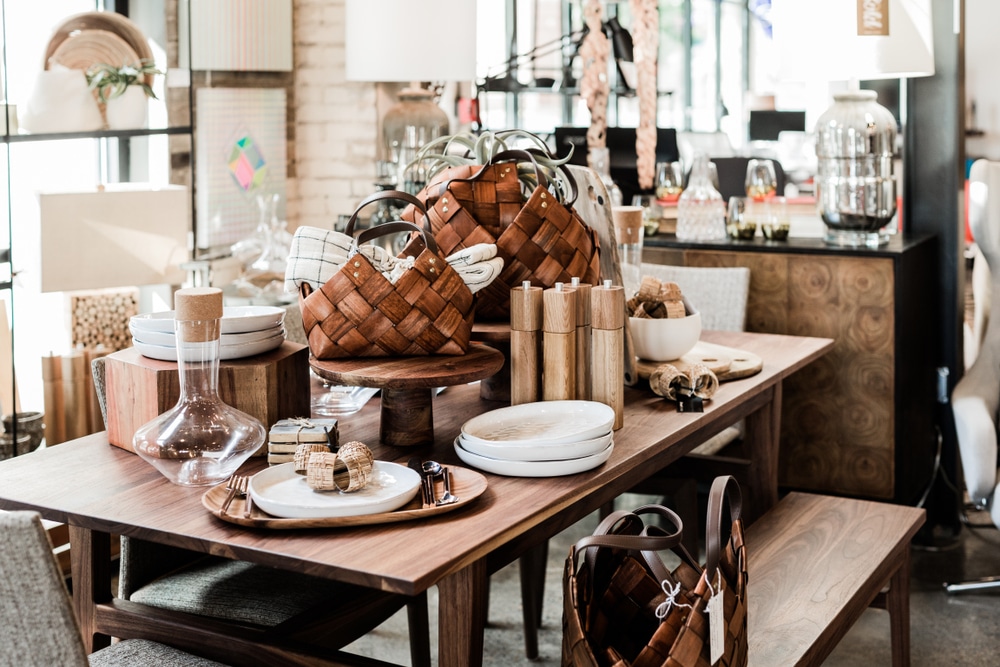 If you have a keen eye for vintage finds, scoping out bargains and selling them on Etsy could be the perfect side hustle for you.
There's a huge market for vintage Scandi pieces right now, but it's important to find a niche and stick with it – then your customers will know exactly what they will find when they come to you.
Be warned, though: it's important to stress that these pieces are pre-loved in the item's description. Or else you might get an angry customer in your DMs complaining about a small scuff on a table leg.
Crafts Supplies and Kits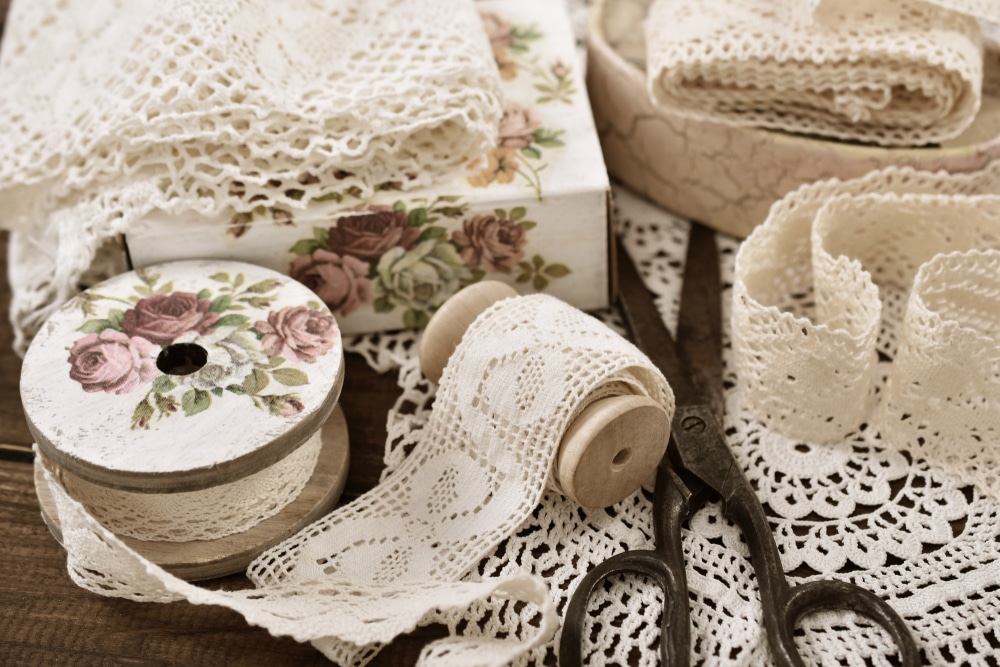 Curating a special craft kit and branding it with your business name and logo is one of the best ideas for an Etsy shop. The following is a suggestion of just some of the brilliant items you can include:
You can purchase gift boxes in bulk for relatively cheap – though, make sure to factor this into your item's price otherwise you'll struggle to make a profit. Stickers and (eco-friendly) packaging tape can make a world of difference, too.
Skin Care Products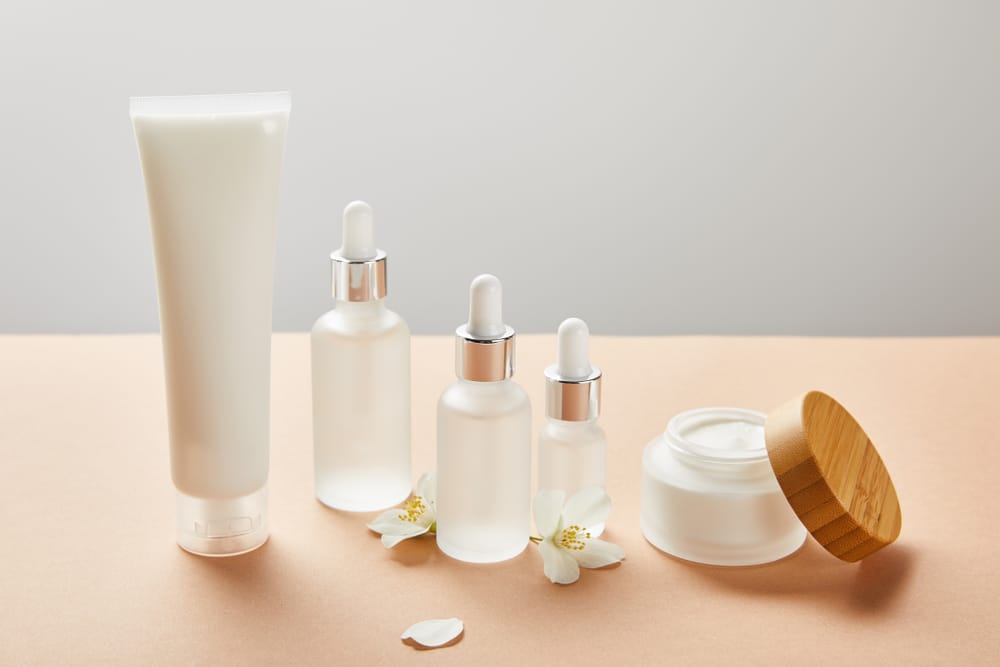 If you own a skincare business that's struggling to get off the ground, Etsy can provide just the kickstart it needs. Whether you're selling a cream that promises to undo wrinkles or sheet masks make from snail slime (yes, that's really a thing), promoting yourself on Etsy is a great idea.
You'll need to ensure that your products are labeled accurately and that you use high-quality images to entice customers. Offering a small sample with each purchase is another great way to make people want to shop with you.
Knitted Items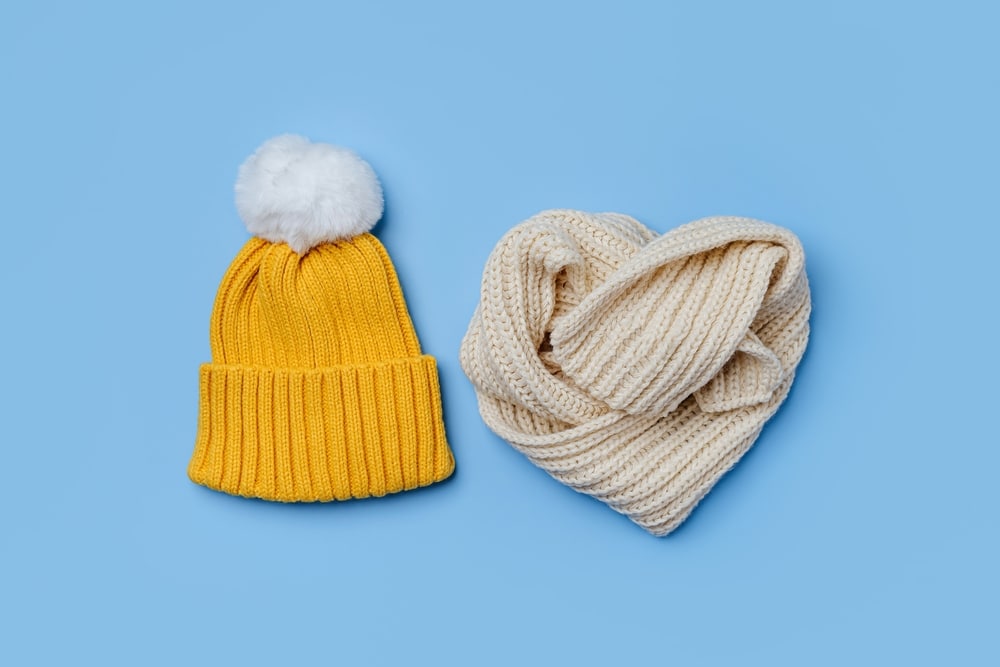 In the same way that knitting patterns and items for babies sell incredibly well, items such as hats, scarves, and blankets for adults turn an equally impressive profit for sellers on Etsy.
You'll need to purchase the basics before you can knit yourself rich – this knitting set is a great starting point. From there, choose what you're going to focus on – this could be as simple as bespoke knitted blankets.
Digital Download Nursery Prints
If you're a Pro-Create aficionado, why not sell prints in the form of digital downloads. In particular, Nursery prints are great as they are (usually) far simpler to create and, therefore, less time-consuming.
If you're serious about starting your digital drawing side hustle, you'll need the basics: An Ipad, some kind of stylus to draw with – the Apple Pencil is the most popular, and a Paperlike Screen Protector, which provides the perfect amount of resistance to make it feel as if you are drawing on paper.
Planner Stickers
Much like with other types of stationery, planner stickers are high in demand right now – the cuter, the better.
Don't panic though if you aren't able to design your own. You can simply purchase them in bulk and sell them on Etsy – we adore these boho designs. You could even market it as a "lucky dip", popping ten stickers in each purchase.
Woodworking Projects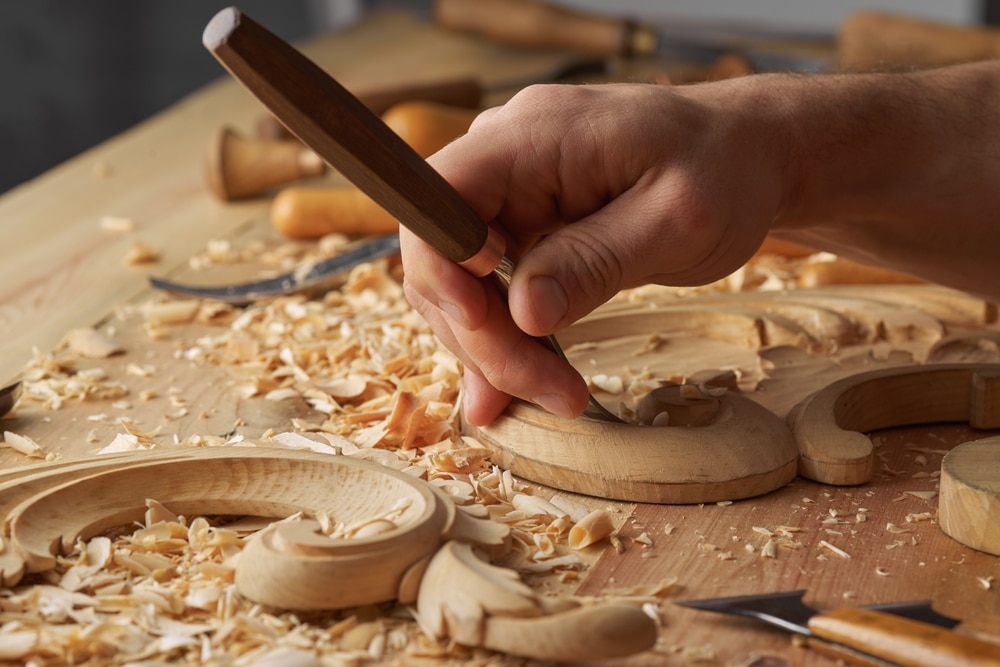 Whether you can craft book ends, quirky stools, or dazzling centerpieces, woodworking projects have a rather large place on Etsy. Handmade, artisan products are always in demand – especially if you are flexible and can customize your item to the customer's needs.
Getting started with this couldn't be simpler, just pick your niche (this could be stools, for example), take some high-quality photos of what you have already created, and write a detailed description of the services you offer – this could be anything from engraving to personalized details. Let your imagination run wild.
Practical Tips for Making Your Etsy Shop Ideas a Reality
What to Sell on Etsy if You're Not Crafty?
There's no need to panic if you're not super creative, selling on Etsy could still be a decent side hustle. Opting for items such as curated boxes, clothes, or planners is a very viable option, as it's possible to outsource each of these items and sell them yourself.
How Much Does it Cost to Set up an Etsy Shop?
In general, Etsy is a very affordable way to sell items. It does, however, have two main fees to consider. These are:
A listing fee of $0.20 per item
A transaction fee of 6.5% of the price you display for each listing, as well as the amount you charge for delivery and gift wrapping
As well as this, there are other extras that you can opt-in to, such as Etsy Ads Fees or Offsite Ads Fees. This is where you can ask Etsy to advertise your shop for you at a price.
Etsy Plus offers more tools for growing your business on Etsy – for $10, you'll get 15 listing credits and $5 in Etsy Ads credits.
What Sells Well on Etsy?
Craft supplies sell incredibly well on Etsy – these could be jewelry-making tools, beads, threads, or anything that can be used in craft projects. As well as this, items such as stickers, journals, and candles are all very profitable on Etsy.
How to Choose What to Sell on Etsy?
Think about what skills you already have, and how you can use this to sell products on Etsy. For example, if you love to knit in your spare time, why not share your passion with the world and pocket a little extra cash at the same time?
Etsy Shop Ideas: Discover More Side Hustle Guides