Want to know how to make money online as a teenager? This bumper guide is packed with ideas to get you started.
As a teenager, it's great getting an allowance but it's even better when you're able to earn your own money and buy what you want.
Of course, the biggest challenge is how to make money online as a teen. Whether you're looking for a part-time job, want to start your own business, or are just looking for some extra cash, there are plenty of ways to make money online as a teenager.
Some of the most popular strategies include selling products or services online, starting a blog or website, taking surveys, or becoming an influencer.
These days you don't even need to leave your home to get paid to do small tasks, you can become that helpful teen online and start earning a great side income or even surpassing a full-time income depending on your personal goals.
If you're looking for ideas on how to make money online as a teenager, here are some epic ways to get started. I've even split them into super-easy and intermediate / more difficult jobs to make it even simpler.
This post may contain affiliate links. For more information read full disclosure.
How to Make Money Online as a Teen: Frequently Asked Questions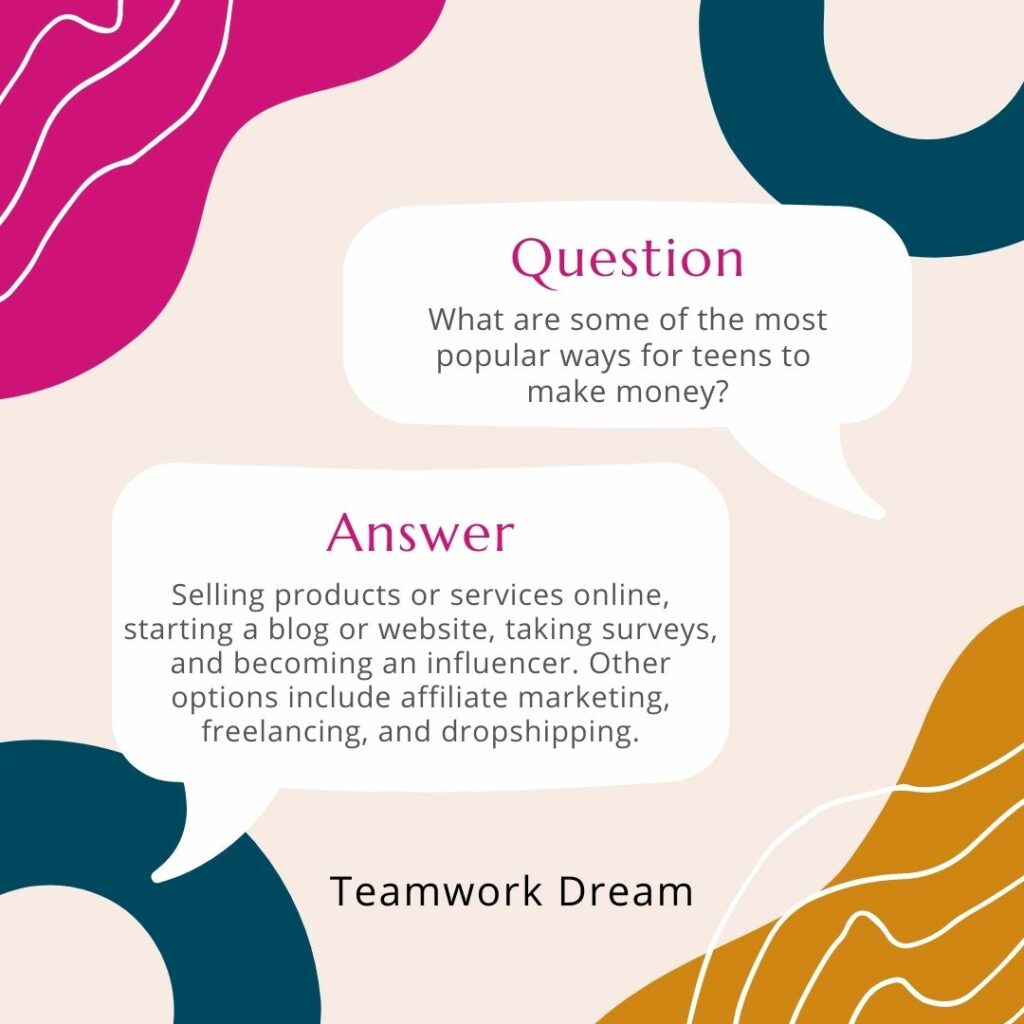 What are some of the most popular strategies for making money online as a teenager?
Some of the most popular strategies for making money online as a teenager include selling products or services online, starting a blog or website, taking surveys, and becoming an influencer. Other options include affiliate marketing, freelancing, and dropshipping.
How much money can I realistically make online as a teenager?
There is no definitive answer, as how much money you can make depends on factors such as the amount of time and effort you put in, the strategies you use, and your level of experience. However, with perseverance and a willingness to learn, it is possible to make a decent amount of money online as a teenager.
How Do You Get Paid as a Teenager Working Online?
The most common way to get paid as a teenager working online is through PayPal. Other options include Payoneer, Wise, direct bank deposit or wire transfer. In some cases, you may also be able to receive payment in the form of store credit or gift cards.
Super Simple Ways a Teenager Can Make Money
In this day and age, there are so many ways teens can make extra cash.
Apart from the typical ways of making money as a teenager by mowing lawns or working at a fast-food restaurant, teens can make a good amount of money by working online.
Getting an online job as a high school student is not too difficult and most teenagers have access to a computer and a smartphone. The good thing is you can start earning almost immediately online by completing simple tasks.
Here are some of the most common and best ways for teens to make money online.
Get Paid to Complete Online Surveys
One of the quickest and easiest ways a teenager can make money online in their spare time is completing surveys.
It's definitely not a full-time career or anything but it's a great opportunity to make a few extra dollars here and there to be able to put towards a future purchase.
Many companies allocate a portion of their budget for seeking out customer opinions or getting feedback from the public.
While some companies conduct their own surveys, others hire professional companies to conduct the surveys on their behalf.
Some of the most popular sites that allow teenagers to take part in surveys include Swagbucks, Survey Junkie, My Survey, Toluna, Paid viewpoint, Harris Poll, and Points2Shop.
Get Paid to Listen and Review Online Music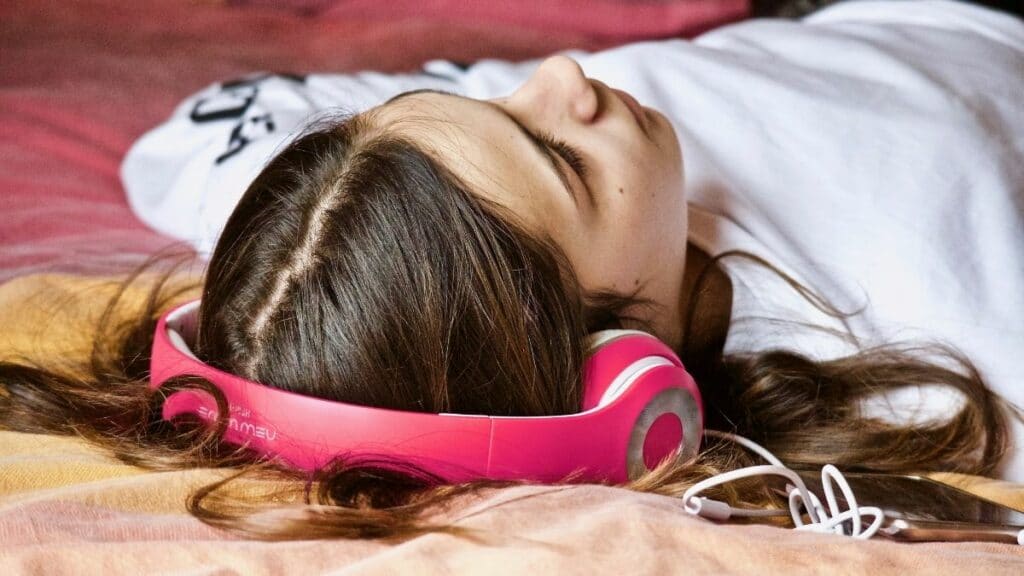 Now this one is pretty awesome. If you're a teen who's a music fan then why not earn some dollars while listening. That's what I call being productive!
Some sites will pay you to listen to music online, leave a comment, or express your thoughts.
A site like Slice the Pie hires individuals from the age of 17 years to listen to music tracks with payment ranging from $0.05 to $0.20 per track.
On the MusicXray site, you can get paid between $0.05 and $0.20 to listen and give feedback to music. It is quite an easy way to make money while doing something that you like.
Ways to Make Money Online for Teens – Intermediate / Difficult
Write Books to Self-Publish on Amazon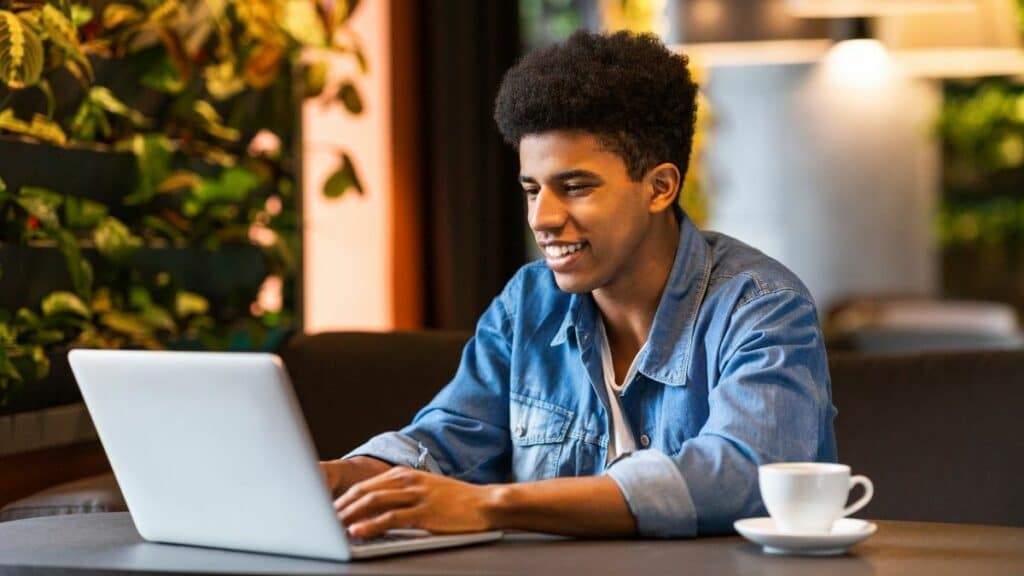 Wondering how to make easy money from home as a teenager?
If you are an aspiring writer or have a passion for a specific topic, consider writing a book and self-publishing it on Amazon's KDP platform.
This can be a great way to get noticed online and make money as a teenager while flexing your creative muscles.
Some tips for writing books that sell include choosing an interesting (preferably in-demand) topic, doing extensive research, engaging with your target audience, and writing in an engaging, conversational tone.
Do Paid Gigs on Fiverr
If you are looking for quick and easy ways to make money online as a teenager, consider offering gigs on Fiverr.
This platform allows you to offer your services in exchange for a flat fee of $5 per job (although many jobs are priced at higher rates).
Some popular services sold on Fiverr include graphic design, music recording, voiceover work, SEO consulting, or social media marketing.
To get started, create a profile and start offering your services. You can also browse the "gigs" section to see what other users are offering and how much they are charging.
Become a Virtual Assistant
You might think that becoming a virtual assistant is just basic administration but it covers a wide spectrum of jobs that you can do online and they can be fun too.
From using your design skills to design pins on Pinterest or social media posts, editing audio and videos for Podcasters and vloggers, content writing, creating short videos for Insta of Facebook stories these are all things that you can get paid to do.
Do you want to know how to get money as a teenager? Build the right virtual assistant skills. Read my guide to how to get started as a virtual assistant here.
Get Hired as an Online Tutor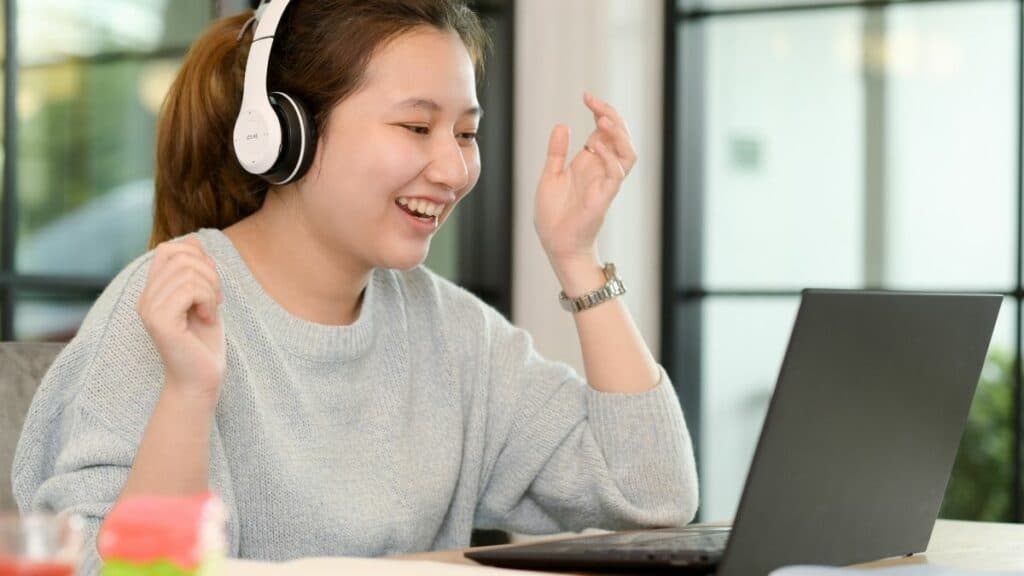 If you're good at a certain school subject, you can be hired as an online tutor. Some online tutoring services hire teenagers as young as fifteen and sixteen years old to teach in a wide array of subjects.
For instance, SameSpeak hires individuals above the age of 16 years who speak English as their first language. For a tutoring-session of only 30 minutes, you could earn $10 teaching someone how to converse properly in English.
Other sites that hire teens as tutors include SkimaTalk and Enroll.
So in case you were wondering how you can make money as a 15 year old you do have some options.
>>>You might also be interested in reading the Perfect Tech Gift Guide for Teenagers Who Want to Make Money Online.
Are You a Gamer? Get Paid to Test Video Games
If you're an avid gamer why not get paid for your hobby?
You can be the first in line as a beta tester for any number of new games being developed. Find out if there are any glitches, rendering and continuation issues.
The game testing industry is pretty lucrative and you could start to make around $10 to $20 per hour.
Besides the cash, other benefits include being the envy of your friends as you would be the first to play, getting free games, possibly finding out cheat codes and you get to learn the inside scoop of the gaming industry. It could also become a future career that you might wish to pursue.
You can even provide customer support for video gamers. There are a whole range of remote positions that you can apply for.
Why not give them a try and it doesn't matter where you're located as long as you are a gaming geek you stand a good chance of getting the job.
You can also go direct to the source and apply directly to any one of the video gaming companies. Just check out their websites and scroll and click to their career or game testing link.
Live Streaming Games on Twitch
Do you enjoy playing video games? If so, you can make money by live streaming your gameplay on Twitch.
This popular platform attracts millions of viewers who are interested in gaming content
To get started, create a Twitch account and start streaming your gameplay.
You can also sign up for affiliate programs, which will give you a commission for every viewer who clicks on a link to your affiliate's site and buys a product.
Love to Talk? Make Money Taking Phone Calls
If you are 16 years old and over, you can easily earn some cash by taking calls as a customer service representative.
Uhaul will pay you to work for them as a sales service representative with basic pay starting at $7.50 to $8.50 per hour.
All you need is to have access to high-speed internet. If you work really well you get the extra bonus of earning around $14 or $15 an hour.
Do Voiceover Work
Are you good at creating different sounding voices? Then this is perfect for you.
Voiceover involves getting paid to use your voice for commercials, radio ads, animated movies, and more.
Whether you aim at becoming a professional voice-over artist in the future or you simply want to make some extra cash, voiceover work can be a great place to start.
Voices.com is a site that offers interesting opportunities for people of all ages who can speak with clear and interesting, or animated styled voices. You might even be good at accents.
The website has no age restrictions so you can definitely earn some money as a child or teenager. You just might end up being the future animated voice for Batman. Just to note that a short voiceover project will fetch at least $100.
Make sure to have the right basic equipment when starting out and a quiet place to work when choosing this field to make money online. You can get some great voiceover bundle deals on Amazon when starting out.
Make Money by Selling Designs
If you've got brilliant artistic flair and are very creative, you can make money by selling your graphic designs online.
Sites such as Redbubble, Etsy and TeePublic allow you to draw and sell your designs to potential customers.
You can even create an Instagram page to promote your products or design service to sell.
You can start by creating custom-made designs for laptop covers, t-shirts, tote bags, sweatshirts, pillows, and coffee mugs, which are in high demand.
Start creating logos and catchy slogans to grab the audience.
Start a YouTube Channel
If you have a special interest or hobby you might want to share your expertise with the world by starting a YouTube Channel.
There are many children and teenagers making money online by monetizing their YouTube Channels.
Taking this route may be a bit of a slow starter but if you already have a large following or friends and colleagues on social media you might be able to get them to subscribe to your new channel.
You could also become the next new teenage discovery as an entertainer, an influencer, a YouTuber, and make a name for yourself in whatever industry you choose.
You can make money from being a musician, a fashionista, or a beauty expert performing hair and beauty tutorials for your age group. You can even do science experiments if that's your niche.
So how do you monetize YouTube?
There are several ways – one is getting ads placed on your channel and getting paid every time someone watches or clicks on it. Others include making commissions from products that you review and promote or getting sponsorships from companies to talk about their products.
You can earn quite a bit and get lots of freebies once you have a great following.
One thing I do have to mention about starting a YouTube Channel is that you have to be super committed as you need to upload content regularly – online trolls can also take a toll.
Try Affiliate Marketing
I mentioned it a little above but teens can easily earn commissions from products that they regularly use and enjoy. You can find out more on how to do this the right way by reading this post.
It can be anything from toys, computer software, apps, fashion, books you like to read, beauty products, gadgets you love, even home decor for teen bedrooms or if you're off to college then stuff for your dorm room. You can even make money from your local supermarket. Who knew?
The list is absolutely endless.
One of the best and easiest affiliates to join is Amazon and you know that Amazon sells absolutely everything you can think of.
As a teen, I'm sure you must have watched a YouTube video and the reviewer/host says if you want more information on such and such just click on the link below the video, and when you do the link takes you straight to the product site and product description with a buy now button.
What happens next is that you were so impressed with the video that you buy the product or ask your parents to purchase the product and BAM the YouTuber earns a percentage in commission on your purchase.
Simple right?
This method can be used on all social media platforms, Facebook, Instagram, Twitter, Pinterest plus, of course, a blog.
This is what you call a passive income, or a more common phrase that is used is to make money while you sleep.
Why? Well, you make the content once on your blog, vlog or auto schedule on your social media and once you have a good amount of online traffic coming in the clicks and buys generate money automatically to your account.
Want to know more about affiliate marketing and how you as a teen can make money from it then check out this simple beginner's guide.
WANT TO START YOUR OWN BLOG?

As a SPECIAL OFFER from me, you can start a blog for as little as $2.95 per month with a Hostinger Premium Plan and you won't find a better deal anywhere else. Sign up and get a free domain name, unlimited websites, unlimited email accounts and unlimited bandwidth plus excellent 24/7 support.
Miscellaneous Jobs
You can also try several job sites that allow teens to make money by doing simple miscellaneous jobs.
You can get paid to shop using Ibotta, write articles on Upwork or Fiverr, proofread work at Textmaster, create content on YouTube, or sell old books on Bookscouter.
Yes, those books that you've grown out of you can sell on for others to enjoy.
Happy Teen Hustling!
If you're a mom, dad, aunt or grandparent reading this why not share it with the teen in your life. Plus if you want more details on legitimate work from home opportunities sign up to my weekly newsletter.
Share on Pinterest