Working online as a tutor is a great way to earn a side income that can easily be done from home. Whether you have teaching experience or not in this post you will get a simple and quick guide on some of the best online tutoring jobs that you can apply to and start up a new work at home business.
As an online tutor you can teach college students, kids, and even adults depending on the experience or the skills you have. Tutoring is also convenient because you can work in your spare time from anywhere in the world.
All you need to have is a laptop or a computer with access to the internet, a webcam if not already contained in your laptop, and a headset with a microphone and then choose the schedule that works best for you.
This post may contain affiliate links. For more information read full disclosure.
Do You Need a Degree to Become An Online Tutor?
This is one of the most common questions that gets asked and the answer is it's not necessary to have a degree depending on which online tutoring company that you can apply to. But there is a but.
There are some online tutoring companies that do not require you to have a degree but if you have experience as a TESOL/TEFL tutor, so some form of teaching experience then you are usually able to apply for online teaching positions.
You might find that you're placed on an introductory pay rate until you gain some experience on their platform and then your rate will be increased.
So there are definitely some advantages to taking a TESOL/TEFL course which on average can take you only 10-12 weeks to do compared to years to achieve your degree.
You might also be interested to read Best Websites to Get Paid to Do Homework.
Take up this unbeatable SPECIAL OFFER from International Open Acadamy for a limited time only. Sign up for a fully accredited TESOL course and 170+ others for only $19. Up to 80% off. Save money and learn. You just can't lose!
What Kind of Teaching Experience is Accepted?
Besides training to get your TESOL or TEFL certificate, some of your past and present experiences may also help you to start teaching online. So if you are a college student studying teaching, a current teaching assistant or you have voluntary teaching experience they can all be used when filling in your application.
What Else Do You Need to Start Teaching Online?
Okay, so we've already talked about having a degree and how you can also use ESL, English as a Second Language also known as TESOL for US and TEFL for Europe, Teaching English as a Foreign Language certificate to start tutoring online but what else do you need? (Both American and European versions of the course are available, the same curriculum is used).
You also need to have a clear English language voice for your student along with good high-speed internet and a great headset plus a computer or laptop. You can easily get a good quality headset and a laptop from Amazon.
Can You Do Online Tutoring Outside of the US and Canada?
Yes, you can. One good thing about working online is that you do not have to be location dependent. With online tutoring as long as you can speak very good and clear English along with your teaching experience you can work from anywhere.
So if during your search, all you have seen are online teaching positions for US and Canadian citizens don't' feel too disappointed as there are quite a few companies that recruit outside of the US and Canada and I've listed a few of them below.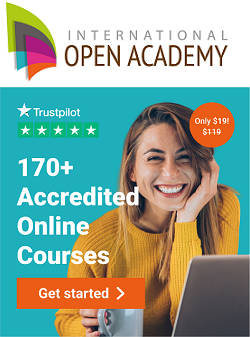 Can You Do Part-Time Online Teaching Jobs?
The great thing about working online is you can choose to work full or part-time hours.
In the first instance, you may want to check that it is something that you really want to do and start out with a few hours a week. Or, you might just want to supplement your income as a retiree then doing an online teaching job is a great option.
As a virtual teacher, you can decide whether you want to fit it around your 9-5 job or if you are a stay at home parent around your family life. There is a certain amount of flexibility with online tutoring and you can choose to do it full or part-time.
What's the Next Step to Online Teaching?
You have now looked into TESOL/TEFL but what's the next step? If your plan is to teach children then this continuation course on how to make money teaching online is the perfect teaching aid.
Find out the top secrets of five online English teaching experts who work in locations all over the world. Through their experiences, you will find out about the different types of online teaching jobs and where to find them, how to make a brilliant first impression, how to attract the right students plus what equipment and teaching props you will need.
You will also learn about the different teaching techniques and how to schedule your students in different time zones. Have a look at the course breakdown for more information. All courses on this learning platform are accredited and currently only $19.
Online Tuition Jobs
There are a number of online companies that offer online tutoring jobs. Depending on what time zone you are in you might find yourself working very late nights or very early mornings so that is something you need to consider..
If you plan to offer local online teaching services then you can easily set your own hours.
Here is a list of the best online tutoring jobs that you can start applying to today.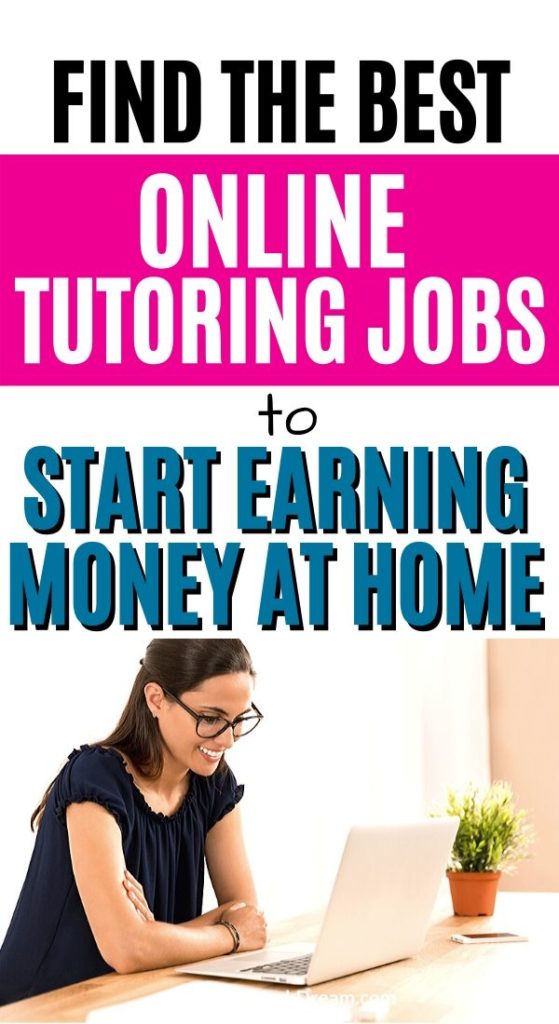 16 of the Best Online Tutoring Companies to Work For
This list of some of the best online tutoring jobs for teachers, college students and even those with no experience is pretty comprehensive and should be able to help you find a teaching position that suit your skills and abilities.
VIPKid is an online teaching and educational company that offers English tutoring mainly to Chinese using the American elementary system.
To become a VIPKid tutor you must be a bachelor degree holder. To fully qualify being a VIPKid tutor, you must pass a 30 minutes one on one interview, a mock class and be prepared to have a background check done.
Qkids is very similar to VIPKid. This site offers tutoring lessons to Chinese kids between ages 4 – 12 to learn English. Most of their tutors are English native speakers from America and Canada.
This online tutoring site offers one to one online language lessons based on the US Education system. Lesson plans are provided that you follow
To qualify working with TutorMe, you fill some basic information about yourself, including education and work experience. You select the subject you have mastered and once your application is approved, you start tutoring students.
Tutor.com is looking for professional tutors mainly from US and Canada who are eager to help students. To become a tutor at tutor.com you must first pass an application process which involves taking an exam, doing a mock session and a background check.
To work at TutaPoint as a tutor you must reside in US and graduate from American or Canadian college. A minimum of two-year experience in tutoring is required. You must also demonstrate your skills, provide references, complete a video interview and pass a background check for your application to be approved.
Course Hero is a bit different from other tutoring sites. No making video, it's just a Q&A service. Students ask questions online and you answer them. There are no minimum requirements and can teach almost any subject but you must have the required expertise in the chosen categories.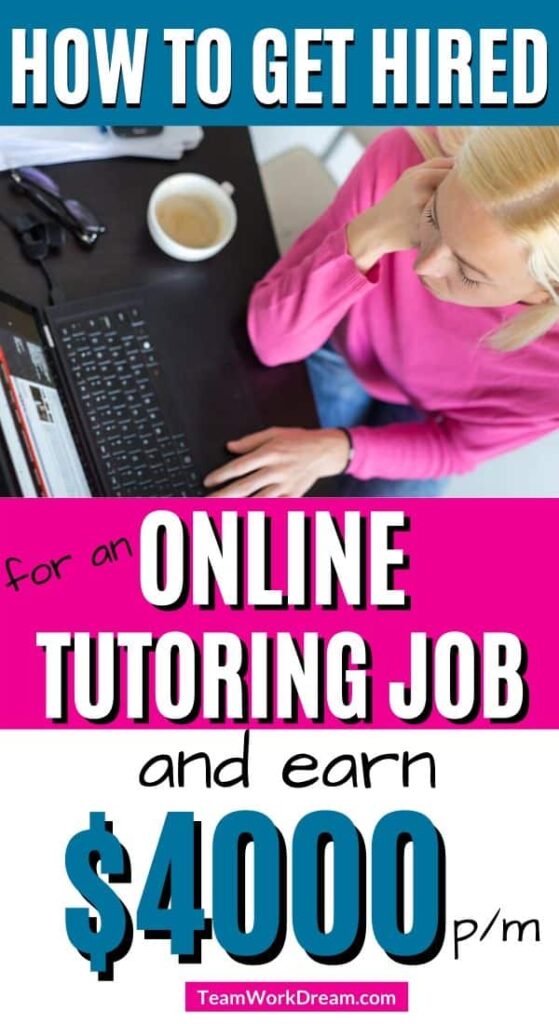 Chegg requires you to have a bachelor's degree in the relevant field and a background in teaching and mentoring to work as a tutor. Tutoring sessions are performed on video chats and other platforms. They hire tutors to help students on different subjects.
Brainfuse offers live tutoring in a wide variety of subjects from elementary level to college level. You do not require a microphone or a webcam since the company offers live tutorials through a virtual whiteboard.
To qualify as a tutor, you must have a bachelor's degree in the subject you want to tutor for. Teaching experience or tutoring is an added advantage.
Skooli offers tutoring for college-level classes and K-12 courses. You should be a certified teacher with a bachelor's degree, master's degree or a specialized instructor qualification like ESL. Skooli requires you to provide proof of education and qualifications for you to be verified.
English hunt provides Korean adults with opportunities to practice conversational English skills. You need an ESL (English as a Second Language) certificate or 48 college credit hours to qualify as an English Hunt tutor.
Cambly offers English lessons to international students through video chats. To become a tutor, there is no special experience required but must be a native English speaker. Once your proposal gets approved you can start taking video chat lessons.
If languages is your thing why not teach online. Preply is a highly regarded online teaching platform that you can start to earn and teach from home. You can be located anywhere in the world and no certification is required but teaching experience of some kind would be preferred.
If you're an expert at Maths you can work for Yup. You must prove your skills through subject tests before you are accepted to be an online tutor at Yup. Your experience and performance determine the rate of payment.
Tutorhub is a UK based tutoring platform that offers online lessons to students. This platform requires you to have academic qualifications and teaching experience.
You can become an online tutor to teach Chinese students English from kindergarten to grade 9. The application to this job is open to native speakers around the globe.
How Much Can You Get Paid To Tutor Online?
Do you want to know whether it is worth your time to teach online? Well, that depends on how much you wish to earn and your qualifications. Like with anything the more hours you work is the more you can earn.
On average, depending on the online tutoring company you can earn between $10 if not certified up to $25 per hour if certified and even more if you teach within a highly advanced and specialized field.
Other Online Teaching Jobs
In case you have another skill there are also opportunities to teach in other fields. You might be a musician, an artist, a gardener. All these skills can be taught online through various platforms or you can create your own teaching and membership site through Thinkific, Teachable, or Podia.
Conclusion
Online tutoring is flexible and lucrative as far as working at home is concerned. However, all companies have different entry requirements. While some companies require you to have prior experience, others do not.
One thing to be aware of is that most of these companies do require some amount of experience. You either have to have a college degree or be in the process of obtaining one or as mentioned before get a TESOL/TEFL certificate.
Related posts on Online Jobs