Excellent Ideas to Make Money Online
The internet has brought many benefits including ways in which people can make a living at the comfort of their own homes. Wouldn't you like to become one of those success stories making a full-time income or extra side hustle cash just by finding ways to earn money online?
This post may contain affiliate links. For more information read full disclosure.
There are many ways of making extra money online, and depending on how much work you're willing to put in the financial rewards can be very lucrative. In this post, I'm going to share with you 21 killer ways to earn money online.
21 Awesome Ways Beginners Can Earn Money Online
1. Become a Blogger
Although this one may seem like a bit of a slow mover blogging can be done as a money-making hobby, it can also be an excellent source of income if the right methods are used.
You can write just about anything in niches such as fashion, lifestyle, health, cooking, travel, personal finance, technology, parenting, or anything you are passionate about.
2. Become an Affiliate Marketer
Another creative way to make money online is with affiliate marketing. The great thing about this is you don't necessarily need to have a blog or website to become an affiliate marketer you could actually use your social media accounts to promote products and services for a commission.
Affiliate marketing involves partnering with businesses and brands in the same niche as your blog, website or social media. You earn money by linking your accounts or site to these brand's website, which pays you a percentage whenever someone buys a product or service through your website's unique link.
A great one to join is ShareASale. There are hundreds of merchants you can join under their affiliate program rather than having to go through each affiliate individually plus when you are a part of ShareASale it makes it much easier to qualify.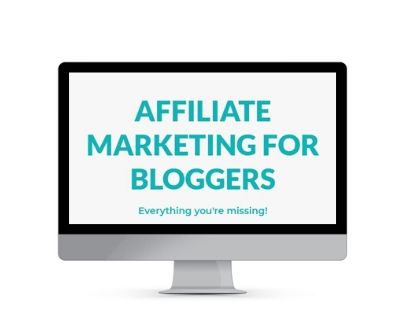 For an easy to understand guide this affiliate marketing beginners guide will explain in more detail and if you want the perfect step by step course then I highly recommend Carly Campbells Affiliate Marketing for Bloggers you can take a sneak peek at the course curriculum right here.
3. Fill Out Surveys for Pay
If you just want some extra cash and have spare time and a smartphone why not join online surveys to make money like Swagbucks, RewardFish, Opinion Inn, and Survey Junkie? They are free and very easy to sign up to,
Get paid for your opinions and take part in their simple surveys. All you need to do is sign up and answer questions about certain products or services. It's as simple as that and they are free to join. Some even give you money, for instance, $10 just for signing up.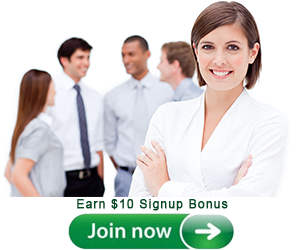 4. Sell Items on eBay, Amazon, and Etsy
Why not take advantage of the power of the e-commerce giants that will expose you to a market of millions of potential customers. Why not make extra money on the side by selling on sites like Amazon, Etsy and eBay to make quick cash selling your creative works or by selling old things that you no longer need.
5. Write and Sell eBooks on Kindle
If you are good at researching and writing, you can write an eBook on any topic and sell it to make good money on the Amazon Kindle Store platform. You get access to enjoy a global market and a willing and ready to buy audience for your book among Kindle app users.
6. Work for Amazon
If you have the time and willing to do small micro-tasks then Amazon provides opportunities that require human interaction such as correcting spelling, categorizing articles, and rating of search results.
You can work at any time from your home through the Amazon Mechanical Turk site. Just remember this is something just to make a bit of extra cash you won't be able to make your fortune on it.
7. Sell Gigs on Online Market Places
If you have a range of talents you can offer them on market places like Fiverr. Platforms like this allow you to sell gigs on almost anything and you can earn from it. You can choose from an array of categories including writing and translating, voiceovers, music production, video editing, graphic design among others.
There are other platforms similar to Fiverr like Guru, iWrite, Upwork, PeopleperHour and Freeeup. Don't be put off by the low range of pay at the start. There are many who after doing several beginner gigs start to increase there prices and even earn full-time money online.
8. License and Sell Your Photos
If you are already a photography buff there's no need to spend any more money on your hobby.
Why not make money online by uploading and licensing your photos on sites like Getty Images, Adobe Stock, iStock, and Shutterstock and many others.
One of the easiest to use and earn money from is an app called foap. Just sign up and upload the app to your phone, it's that simple.
If you want to take this photography career even further then why not learn the basics and start an event photography business.
Every time a user downloads or uses your photos, you earn a royalty. You could even set up your own ecommerce site with your stock images by creating a Shopify store or selling on Creative Market.
9. Become a Website Designer
If you have an eye for design and competent on the popular platform WordPress, you can earn money online by creating and building beautiful websites and blogs for businesses.
If you are familiar with HTML, CSS coding this puts you at a bit of an advantage but there are some great page builders that make the work so much easier such as Elementor which is a time-saving and smart way to earn money online.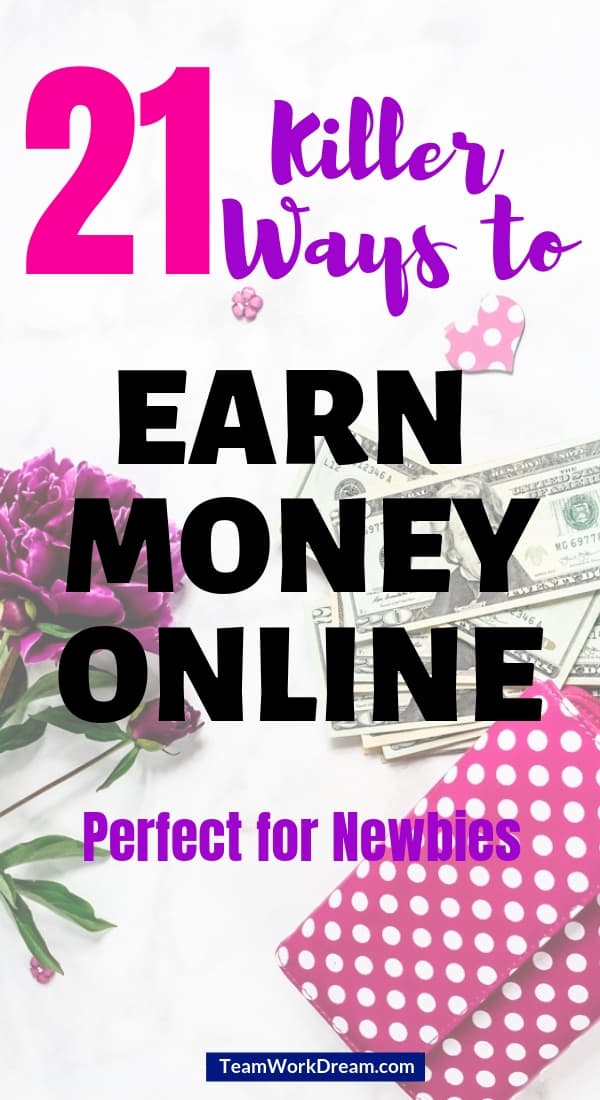 10. Become a Freelancer
If you enjoy writing, editing, graphic design, or even managing Facebook pages, you can start freelancing in your spare time. Freelancing sites like Upwork provide you with an excellent platform for getting freelance jobs.
You can also branch out on your own by getting freelance opportunities from within FaceBook groups, LinkedIn Groups and even Craigslist.
11. Become a Website Tester
Start earning money online by giving your opinion on websites, including quality, design, or user-friendliness. There are a number of legitimate user sites out there that pay at pretty good rates for something that you can do in your spare time. Have a read of this post on user testing for more information.
12. Become Proofreader and Editor
The demand for proofreading is extremely high and includes all kinds of projects from simple articles to books. Sharpen your language skills, and start making money while helping others with their writing projects.
If you want more where and how to start proofreading there is a great course available. Just click on the image below to sign up for the free workshop.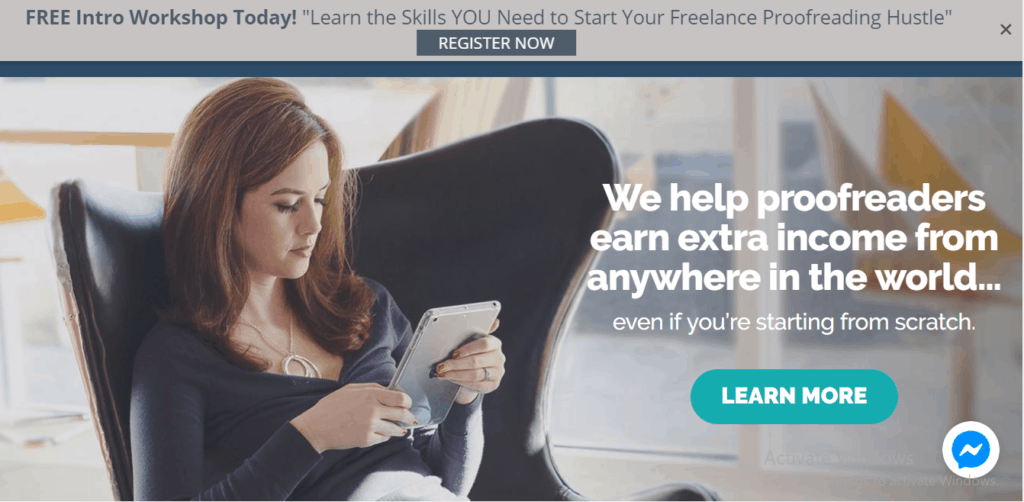 Do you want to know if you are already on your way to having the right skills then why not take the 3-day Proofreading Challenge?
13. Become a Virtual Assistant
Getting in-demand Virtual Assistant help is becoming more and more common. If you have an administrative background or just highly organized you could successfully start earning a full-time income as a VA.
With dedication, you could learn how to become a virtual assistant within 30 days.
You could carry out basic tasks such as answering calls to providing email management, arranging travel and writing the content for blog pages and social media pages to more complex project management tasks.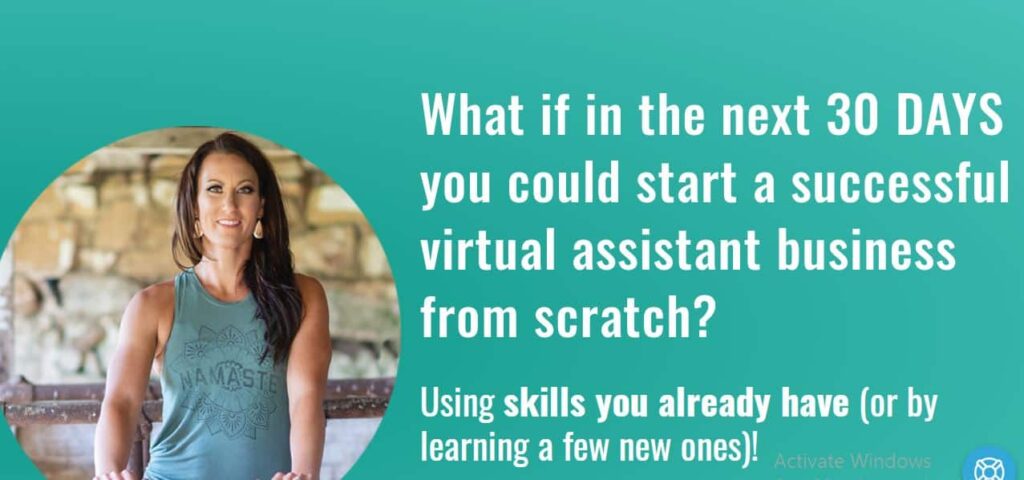 If you want to know one of the most successful courses out there and how to become a Virtual Assistant with the potential to earn $10,000 per month why not have a read of this post.
14. Become a Transcriptionist
Start transcribing on sites like Fiverr, Scribie, Athrenon, and Tigerfish and earn money by converting audio into written word. You can start earning as a newbie and learn on the job. Having pretty good typing speed and good grammar would be to your advantage.
You can also find unique local places where you can offer your work from home transcription services. Find out where right here.
Try out this FREE 7-day transcription course to see if transcription is right for you.
15. Become an Online English Teacher
If you are a native English speaker or have a bachelors degree, join VIPKID and earn by teaching the English language. You only need to create a 90-minutes English lesson and earn anywhere between $14 and $22 per hour.
There are other English teaching platforms that you don't always need a degree for but you must have a good command of English. Learn more about this here. So you could even be a student in college and do this as a way to earn extra money.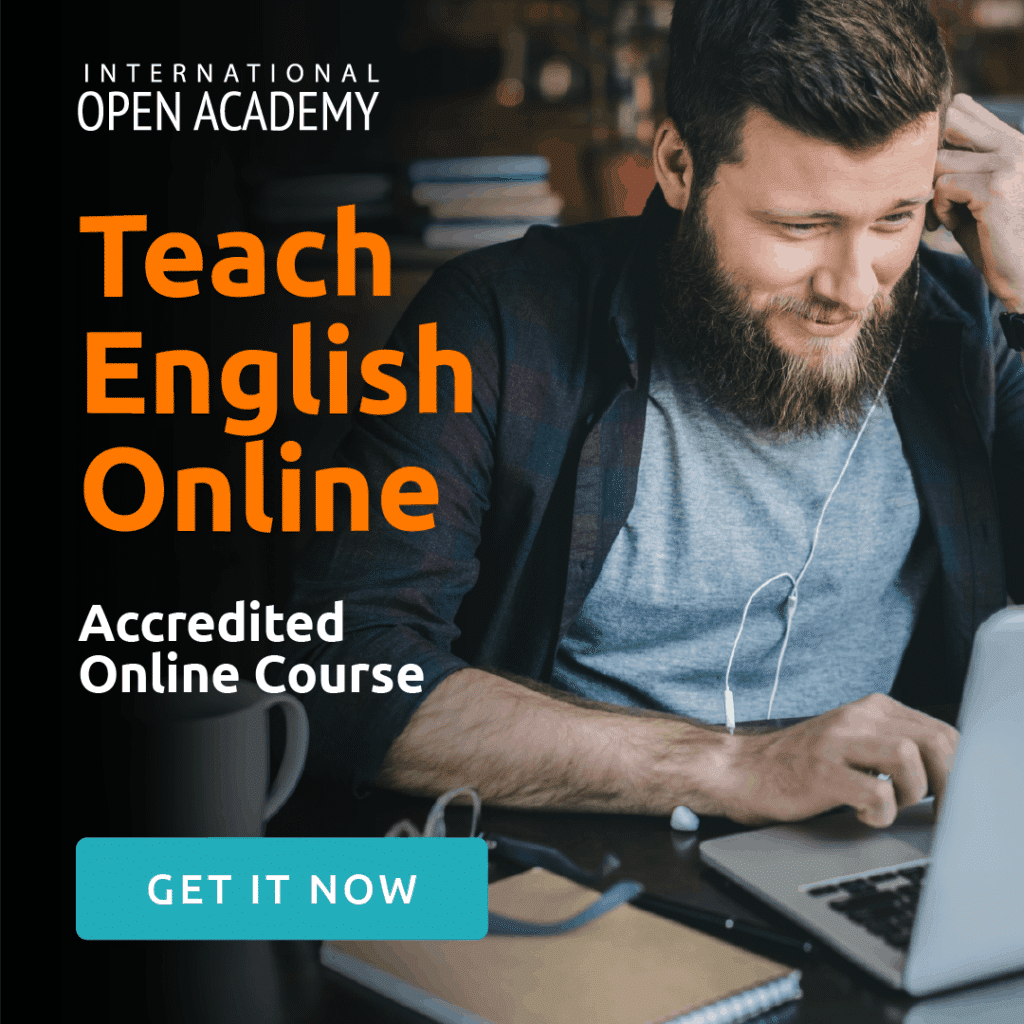 16. Create and Build Online Courses
Create and build online courses about specific skills, and sell them online. The course can be about anything, and you can create and sell on platforms such as Udemy, Thinkific or Teachable for great-looking user-friendly online courses.
You can learn how to do this step-by-step by taking this easy to follow course and turn your skills into an online money-making business.
17. Start Private Tutoring
Take advantage of the going live feature to give private tuition classes online on social media. Yes, you can set up a paid membership site or group and teach anything using the live features on Facebook, Instagram, Google Hangouts, Zoom. You could even use Whatsapp. There are also online tutoring platforms like Chegg Tutors where you can earn up to $20 per hour
18. Build a Drop Shipping Website
A dropshipping website will allow you to earn money by connecting sellers and buyers through your website. You can do this through Amazon, eBay, AliExpress, GearBest and even your local supermarket like Walmart and offer dropshipping services. Just set up an ecommerce site using Woocommerce or Shopify and start promoting through your social media and great SEO.
19. Become an Airbnb Host
Rent out your spare room or even an entire house on Airbnb for a short-term period. This allows you to make money online by sharing your home with others.
Did you know that the average Airbnb host earns $924 per month? There are many people who are getting their mortgages paid just by making extra money renting out rooms or second homes as a short-term let.
20. Become a Podcaster
Apart from blogging, you can start a podcast and earn money in a similar way to blogging. Find a good niche, and build your audience to start getting adverts and brand sponsors. If you're not shy, love talking and speaking with others then this might just be the perfect platform for you to start making money online.
A great place to start to find out more about podcasting is checking out Pat Flynn's FREE 3-day mini-course on how to start a podcast.
21. Start a YouTube Channel
Enjoy watching and subscribing to vlogs? Why don't you start a YouTube Channel? You can start one on just about anything and build your following. Ways of making money include becoming a YouTube partner, product placement, and connecting to Google AdSense.
Final Thoughts on How to Start Earning Online
Now that we've gone through these 21 Killer Money Making Ideas I hope it has given you some food for thought. There are many ways these days to make some extra money on the side and even a full-time income just by using the power of the internet.
So, there you have it! If you're still stuck trying to decide how to start earning online, you could also try checking out your hobbies as another way to earn money online. Please don't forget to share and pin this post as a bookmark.
Related ways to earn money posts: