Looking to make some money post-retirement? From pet sitting to consultancy work, these are the very best low-stress jobs after retirement that could put some extra cash in your pockets.
For plenty of people, entering into retirement means putting your feet up and bingeing daytime television, or spending most of the year cruising around the world.
However, not everyone is content with doing so little – if you're itching to do something productive and fancy making money while you're at it, you've stumbled across the perfect article.
Read on to discover how you can make money after retirement (with absolutely zero stress!).
The Best Low Stress Jobs After Retirement
Hotel Concierge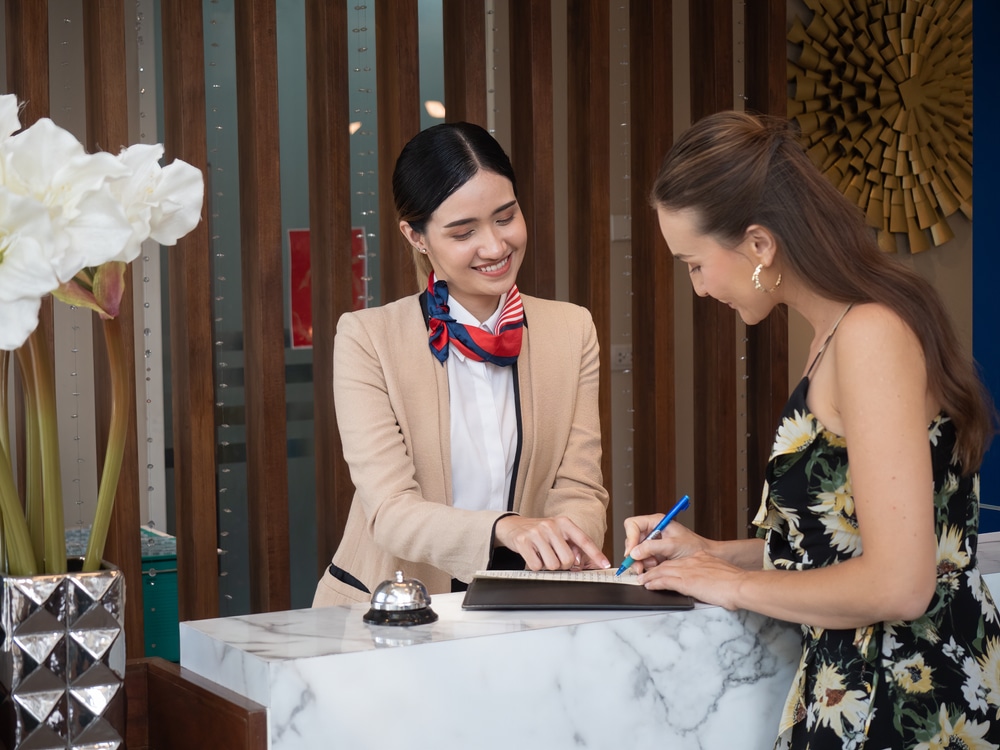 Becoming a member of a hotel's concierge team can be a great way to top up your pension after retirement. Day-to-day tasks generally involve answering the phone, greeting guests on arrival, and taking care of administrative duties.
This type of job would suit someone who is highly organized and possesses fantastic people skills.
Food Delivery Driver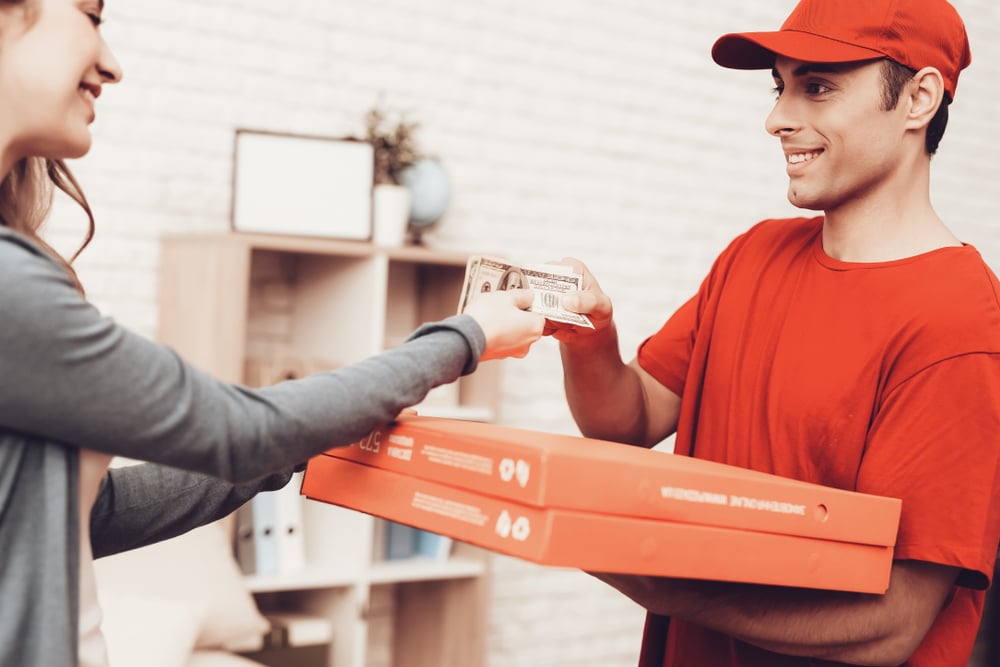 If it's flexibility you're after, becoming a food delivery driver could be a great post-retirement hustle. Services like Uber Eats, Deliveroo, and Door Dash make it so easy to set your own hours – all you need is a valid driving license, a car/bike, and a mobile phone so that you can download the app.
Choose to work a couple of evenings a week or really grind and make some serious cash – it's totally up to you.
Pet Sitter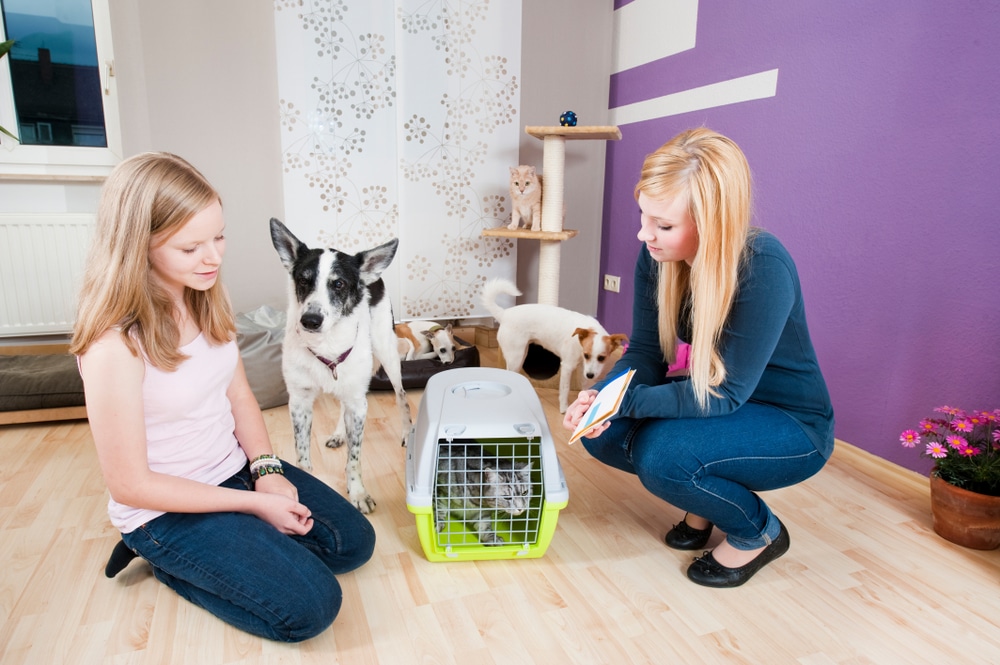 When it comes to low stress retirement jobs, pet sitters might just be our very favorite. If you love animals and are willing to make sure they're fed, fussed, and walked, this could be the perfect post-retirement job for you.
You'll need to make sure your home is animal-proof and that you have a garden large enough for the pet to be able to run around (although, if you're looking after a hamster or fish etc, this is no issue).
Private Tutor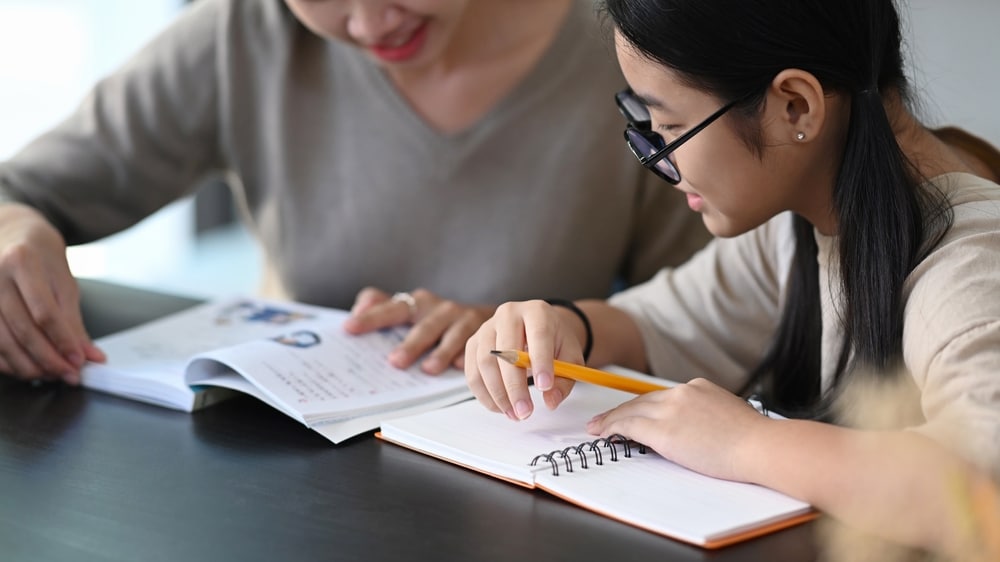 Perhaps you made a career out of being a teacher and are looking for a slower-paced alternative to make money after you retire? Becoming a private tutor is a brilliant option as it allows you to totally take control of your workload and hours.
You can choose between tutoring younger children with general maths, English, and science subjects or, if you have an area of expertise, tutor high-school/college students on specific topics. For anyone with language skills, teachers for French, Spanish, and Mandarin are often high in demand.
Librarian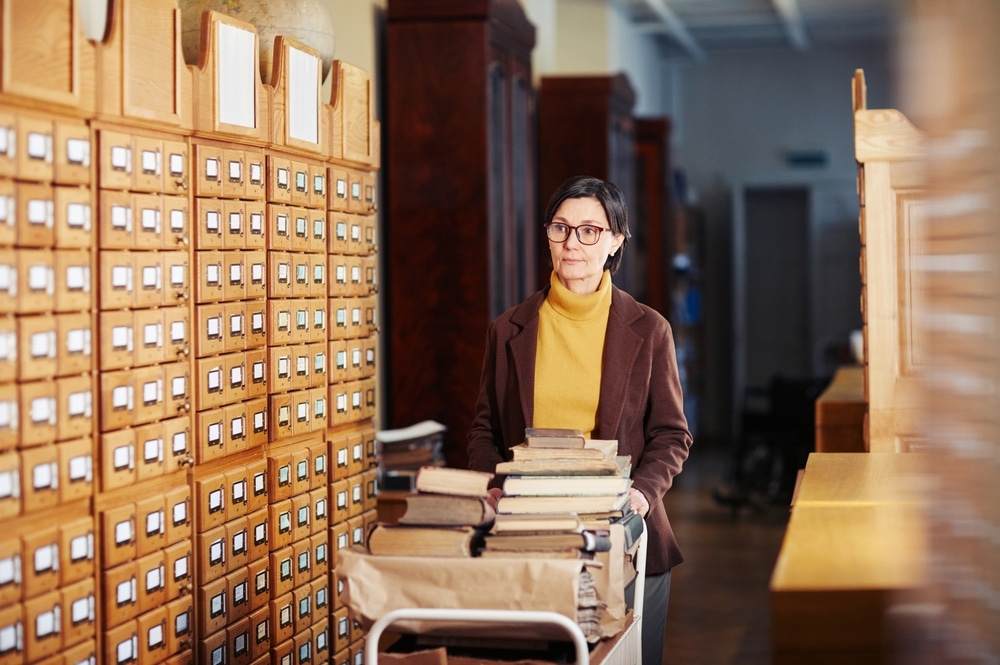 If you love reading and are highly organized, becoming a librarian could be a great low-stress job after retirement. Daily tasks for a librarian include ordering new books, cataloging items, and ensuring the smooth running of the library.
Blogger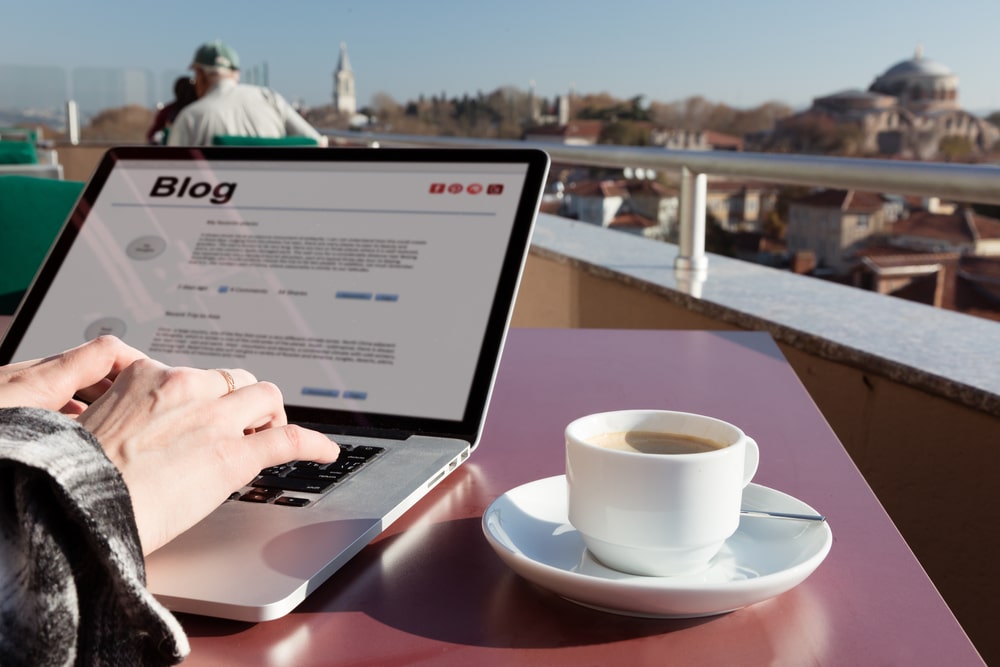 Potentially one of the simplest ways to make money after retirement, while blogging can be hard work – think long hours writing posts, making sure your SEO is top-notch so that you can monetize your content, and interacting with readers – it's also one of the most rewarding.
All you need to get started is a passion for writing and a niche – everything else, like SEO and marketing, can be self-taught as you go along. It's important to remember that creating a successful blog takes time – you could be working for up to two years before you earn even a dollar.
Seasonal Worker at a Resort or National Park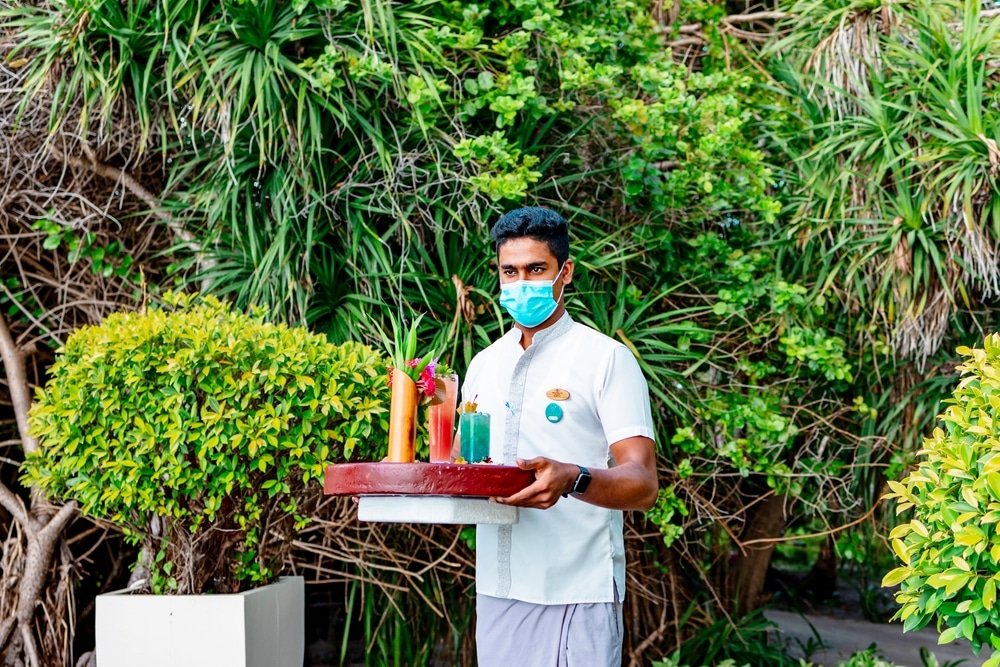 Seasonal work is a big deal across the US and beyond, with National Parks and resorts hiring hundreds of new staff during peak seasons. From activity leaders to waiters and hotel staff, there are plenty of different types of roles available.
The best part is that accommodation (and food) is often provided, though if you live nearby you can also stay at home to save money.
Substitute Teacher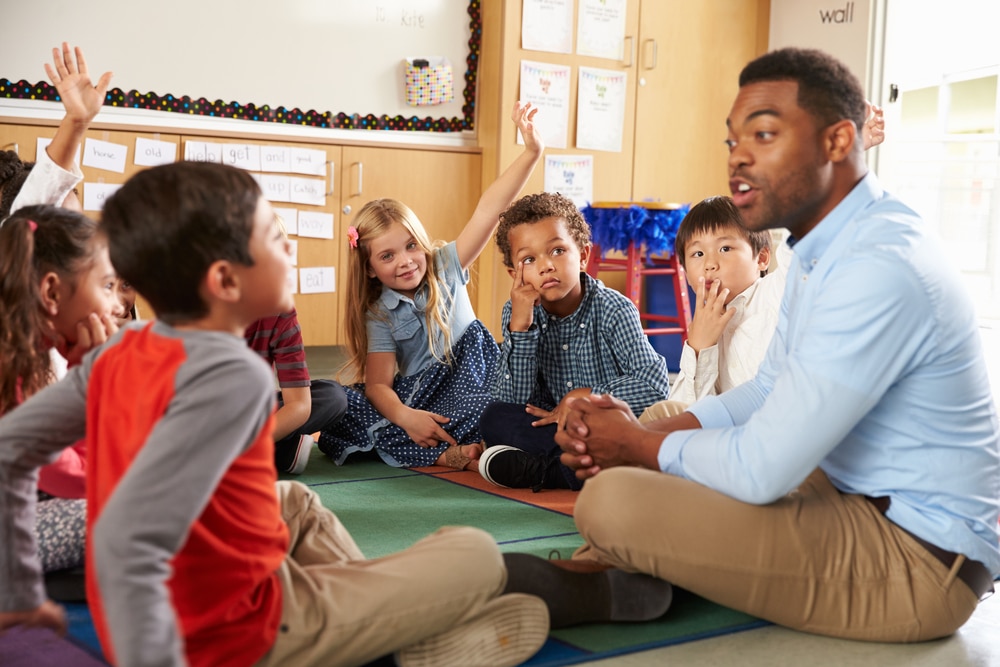 A substitute teacher will be called in to teach a class when their regular teacher is absent. Working with an agency gives you the flexibility to work full or part-time.
Generally less taxing than a full-time teacher, substitute teachers can work shorter hours and will not need to spend multiple evenings each week on marking and assigning work.
Babysitter or Nanny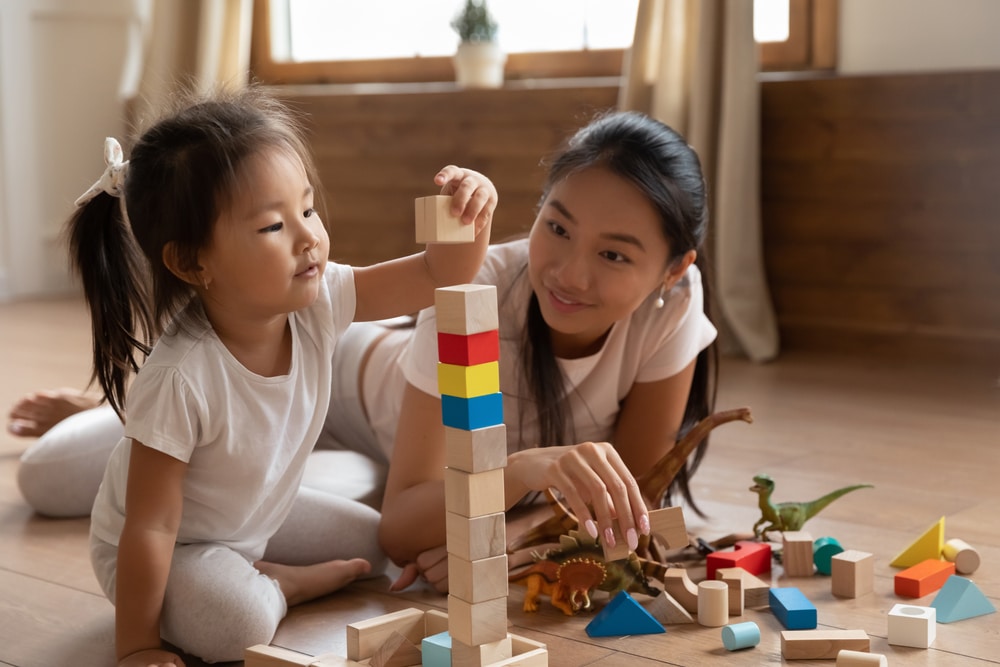 If you're great with kids, becoming a babysitter is a great way to make money after retirement.
If you work freelance, you can set your own hours and choose how much you want to charge. Though, if you're employed by a specific family, you can often receive perks such as free travel (on the proviso you spend some time babysitting) and free food.
Note: You'll need to ensure you have a full DBS check beforehand to ensure you can safely work with children.
Consulting Work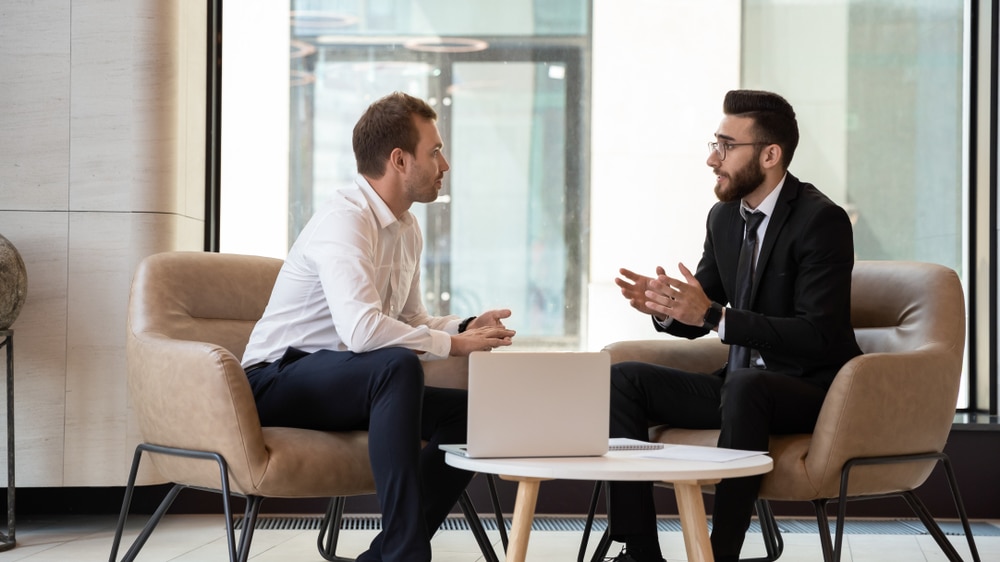 Consultancy is another wonderful option for those seeking to enter into gentle employment after retirement. If you possess expertise in a specific area – this could be management, strategy, social media, or any other aspect of business – you can likely use your skills to help improve a company.
This is a very sociable job and can result in plenty of chances to network with like-minded individuals.
Online Surveys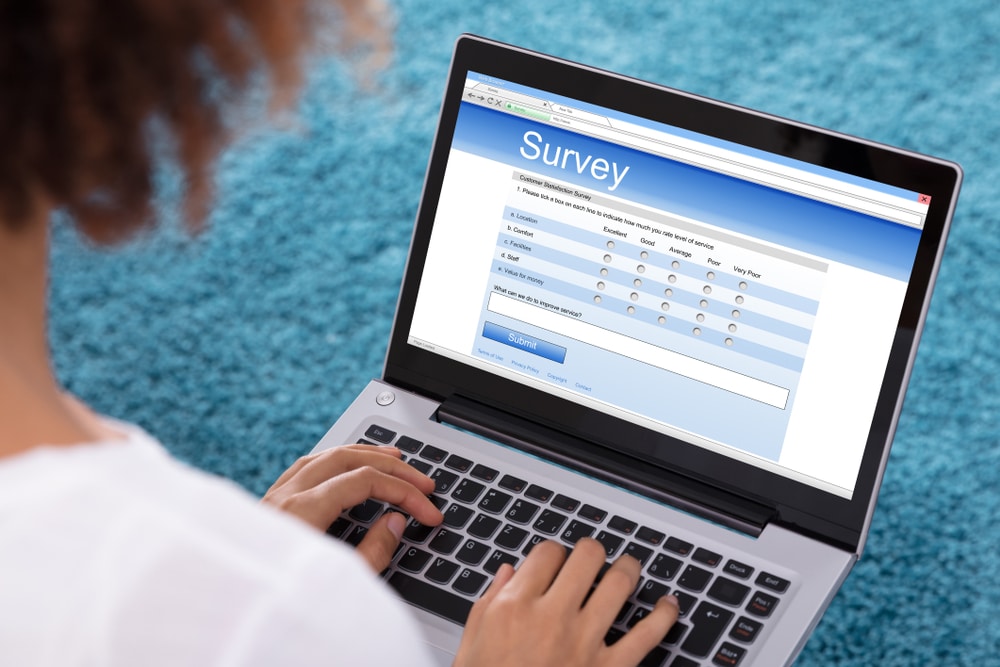 Taking surveys online for money can be a pretty tedious job, but it's also the easiest way to make a little bit of cash. Some of the top companies that will pay you to take surveys include:
Be warned: it's unlikely you'll be able to make a living wage in itself by completing surveys, but it can be a great way to add $20 or so to your retirement savings each week.
Read More: A Guide to Paid Surveys
Craft Seller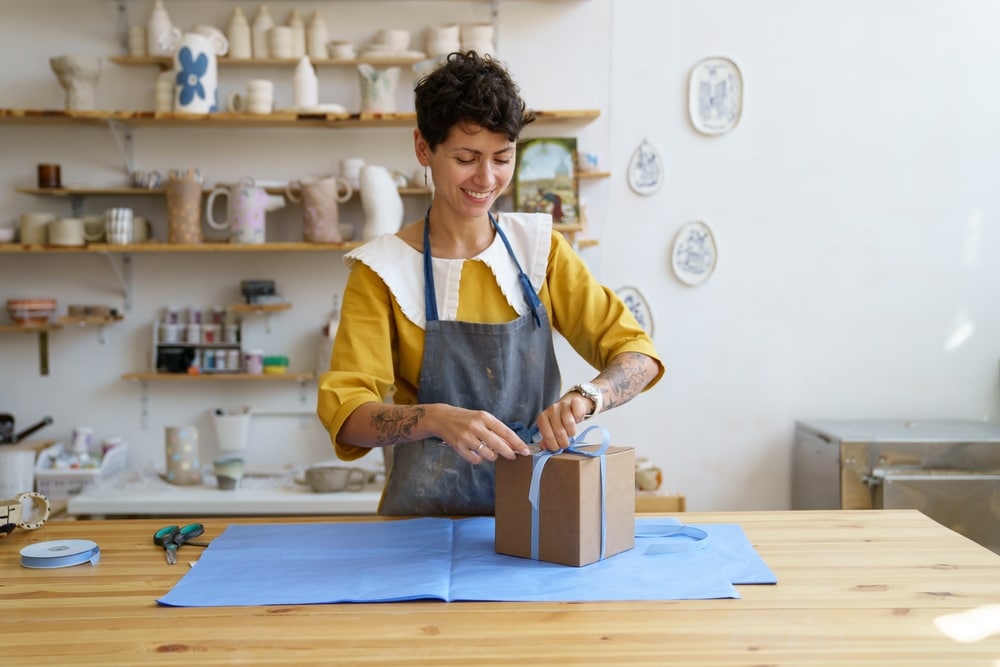 It's no secret that setting up an Etsy shop and selling items can be one of the best ways to make money – and the crafts market is one of the biggest. Source your items in bulk from Amazon and sell them on to make a profit.
Some ideas to get your started include:
Photographer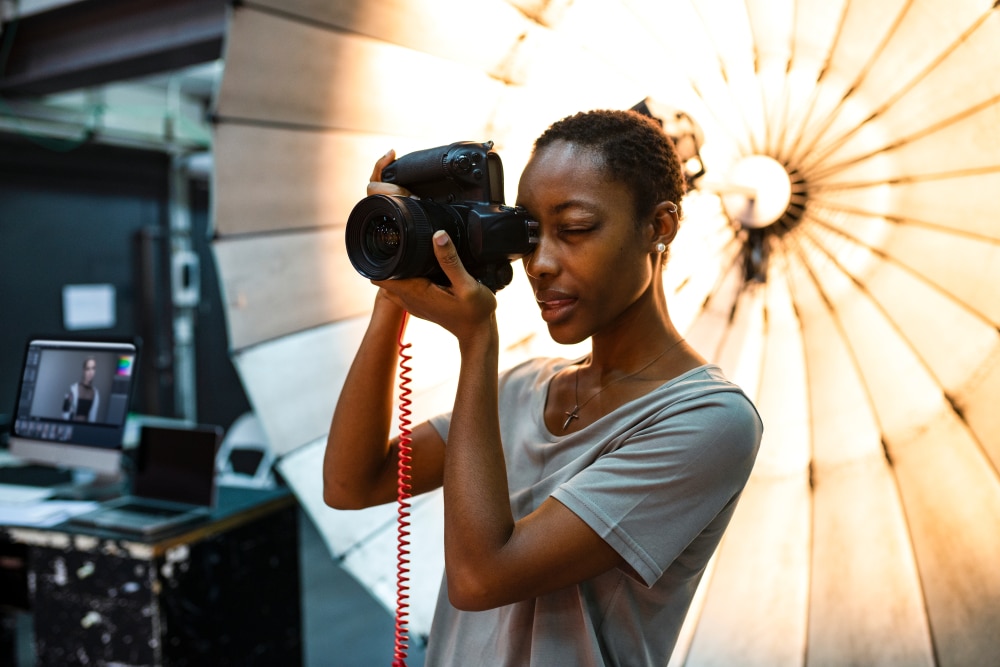 We like to think that anyone is capable of becoming a competent photographer – though, if you are already skilled with a camera, it makes this side hustle even easier. Don't panic if you don't have the skills though, as there are plenty of free online courses you can take to help you become a master.
To become a photographer you need to put together a portfolio of your best work. Choosing a niche is also a good idea – for example, you can choose to focus on wedding photography, street photography, or portrait work. Afterward, you'll need to create a website or business cards to market your services.
Freelance writer
Becoming a freelance writer can seem like a daunting task at first, which is why we've written a complete guide for you to follow here.
To be quite honest though, it's actually very simple if you have a strong grasp of grammar and the ability to adapt your writing to a specific tone of voice. Not to mention it's a great way to be totally in control of your rates and hours.
To get started, put together a small selection of sample pieces – we recommend at least one blog-style, chatty piece, and a more formalized white paper-esque offering – and prepare a portfolio to send out to prospective clients.
You can use websites such as Upwork and Fiverr to advertise your services and apply for jobs.
Walmart Greeter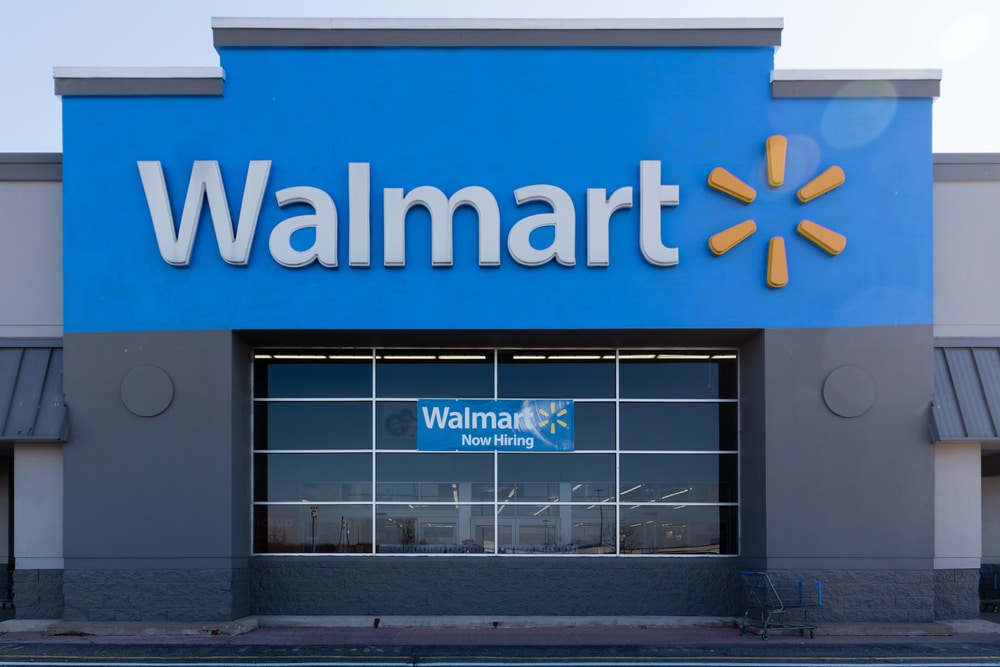 This is a pretty self-explanatory job – a Walmart greeter is an employee of Walmart who is paid to stand at the front door and greet shoppers as they enter. Pay is on the lower end of the spectrum here, though it's an incredibly simple role that simply requires a smile on your face and a cheerful attitude.
Dog Walker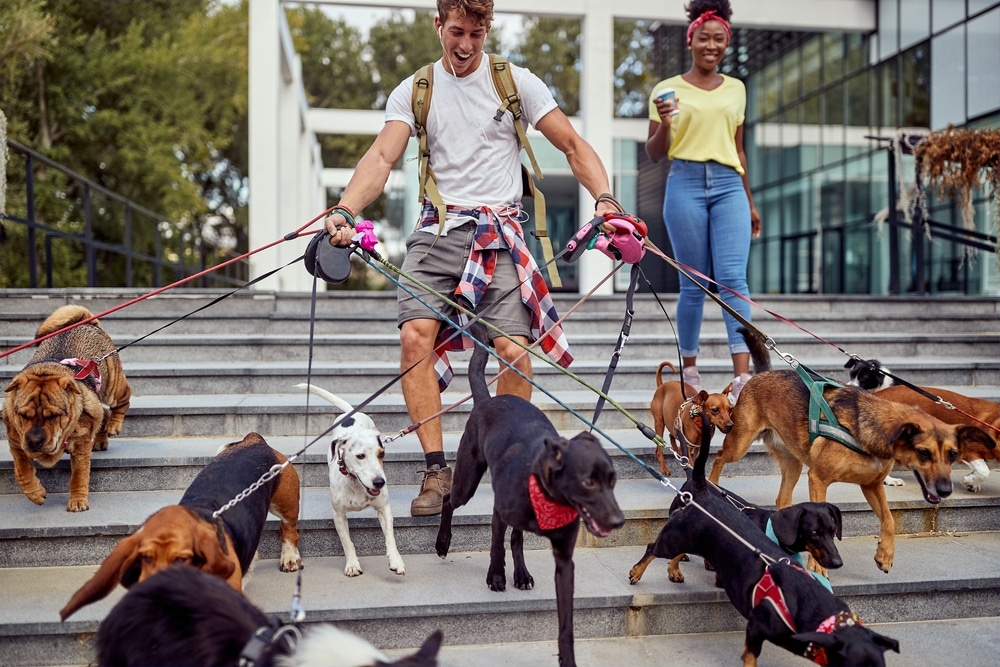 If you want to work with dogs, but don't want the full responsibility of pet-sitting, becoming a dog walker is a stellar alternative. Your role will be to pick up dogs and take them for their daily walkies.
Maximize your profits by working on a freelance basis and taking on multiple clients per day, rather than being employed by one family alone.
Camp Hosts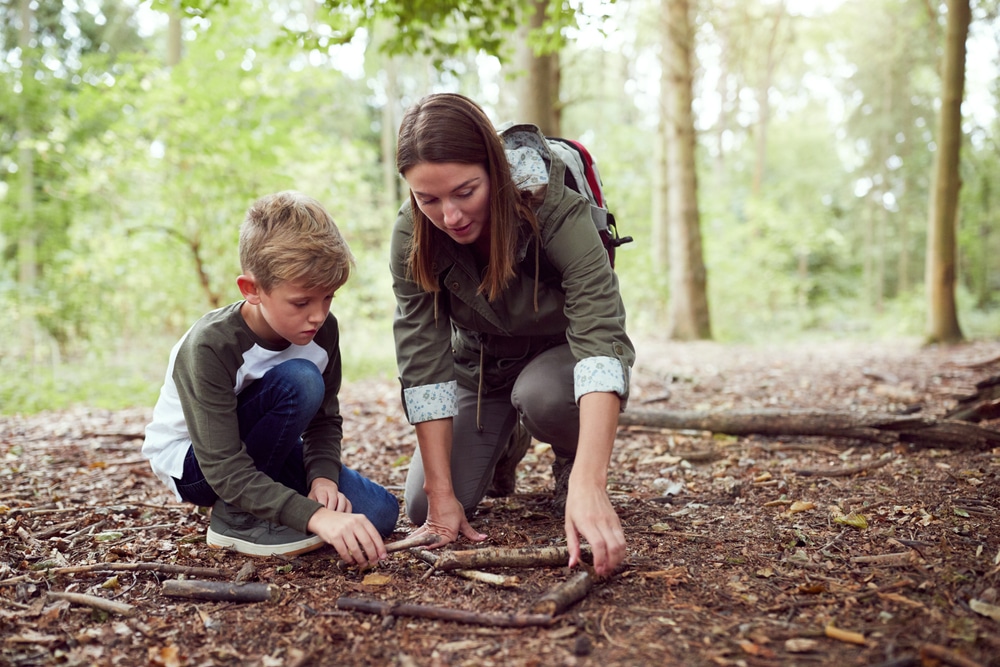 Camps are in abundance across The States, and camp hosts are in big demand. Their general duties will include conducting safety checks, collecting fees, selling firewood, and general maintenance duties as and when needed. If you're a big outdoors fan, this is a way to combine a hobby with a post-retirement job.
Administrative Assistant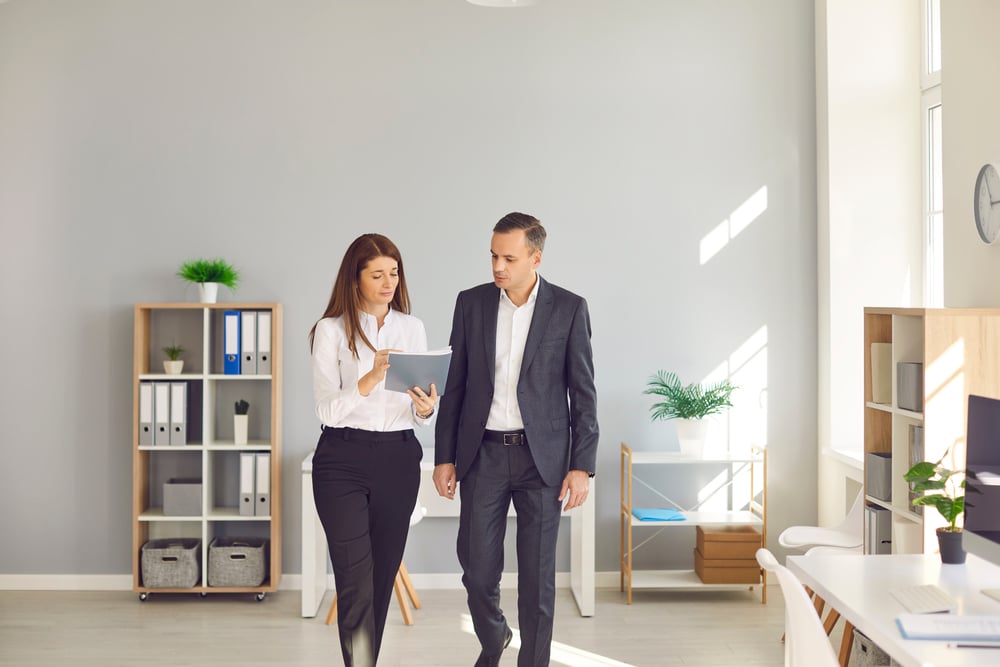 It goes without saying that anyone who is organized and boasts impeccable time management skills can become a successful administrative assistant.
Daily tasks involve responding to emails, simple data input, answering phones, and scheduling appointments for those who are higher up, as well as any other tasks that may crop up throughout the day.
Whether you want the flexibility of working freelance (setting your own rates and hours) or the job security of in-house work is totally up to you.
Work for a Non Profit Organization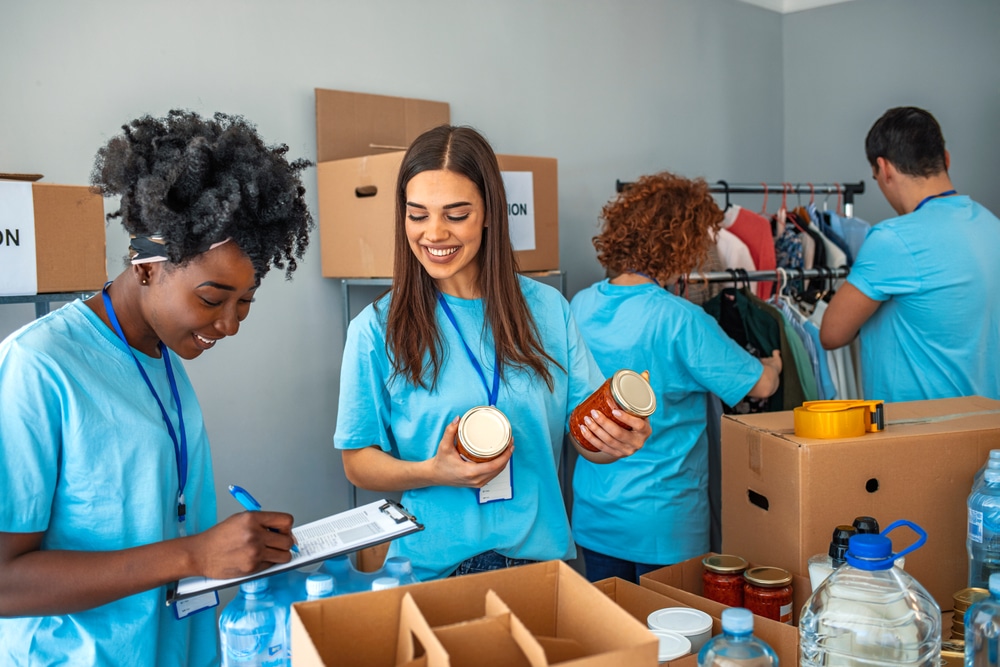 Working for a charity may not reward you with heaps of money, but if you're looking to escape the daily humdrum of retirement life whilst making new friends and positively impacting the local community, there's no job more rewarding.
Possibilities are vast and range from working at a soup kitchen and volunteering your time to help the homeless to working in a charity shop or answering emergency calls. If you've got a vested interest in a specific area, you might even want to think about starting your own charity.
Coach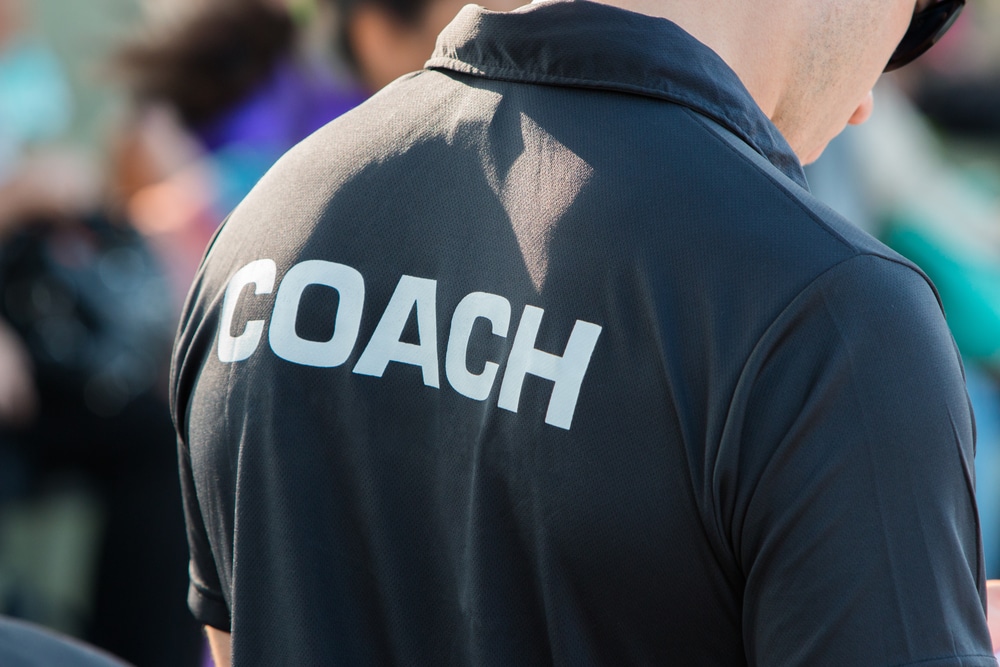 Sports star? While your years of playing intense baseball and soccer matches might be over, there's likely a team out there that could use your expertise.
If you're looking for a low-stress option, try applying for a coach role for a local school team (or putting up an advert to create your own!). If you pitch yourself correctly, you might just land the role – following an interview and a DBS check.
Musician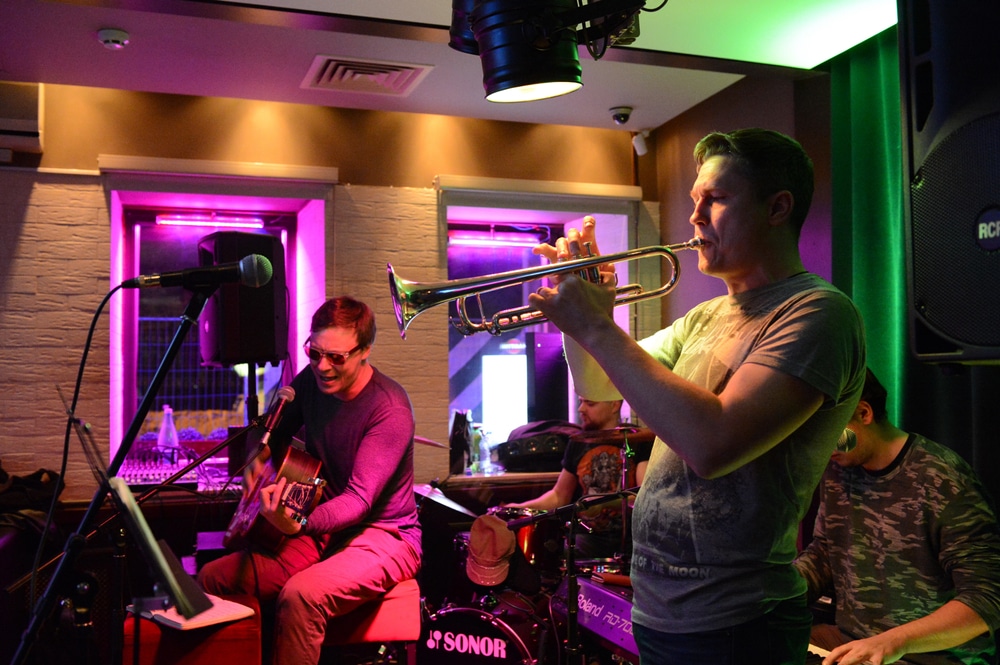 If you've always dreamed of becoming a musician, there's no better time than in your twilight years.
If you already posses the skills, try busking or booking yourself onto small local gigs to kick things off. If you still need to perfect your skills, taking a course or classes can be a great way to meet new people whilst also investing in your future.
You could even become a session musician, which is the equivalent of a substitute for a band – either coming into the studio to record a certain section or helping out in live shows.
Work at a Golf Course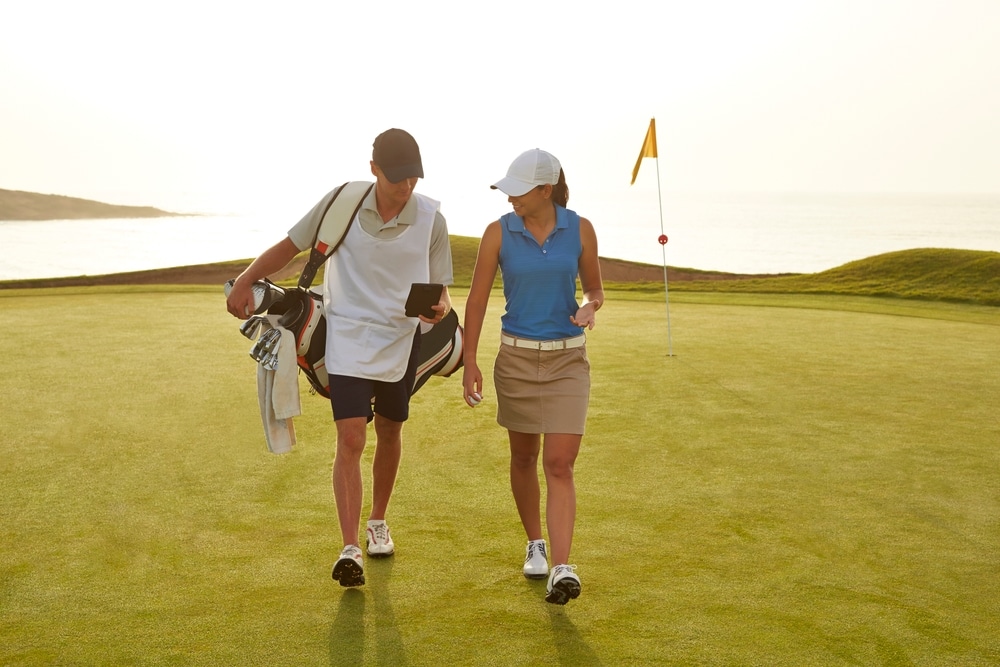 There are so many different types of jobs available at golf courses across the world. While you'll likely have set shifts and a fixed holiday allowance, this is a low-stress environment and the more prestigious courses can pay extremely well.
Whether you are a people person and would like to greet people as they arrive, or are a dab hand at the bar and can offer up mixology skills, golf clubs are pretty much always hiring new staff as the turnover can be quite high.
Gardener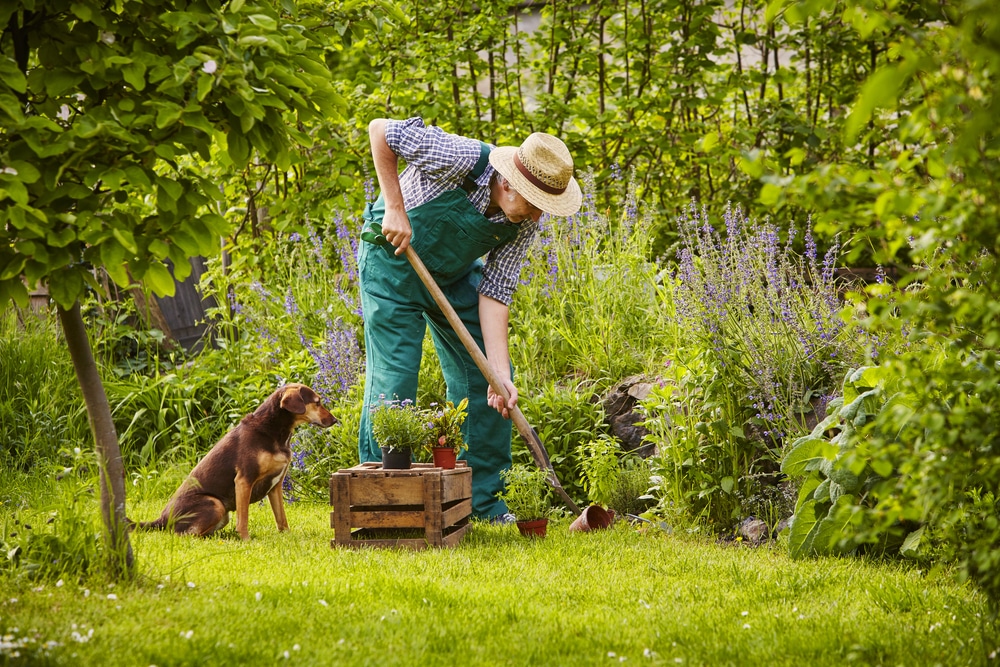 From planting to pulling out weeds, green-fingered folks might want to set up a gardening business as it is one of the best low-stress jobs you can do after retirement. Jobs such as this one often get off the ground using word of mouth, so get some business cards printed to list your services and spread the word.
Bookkeeper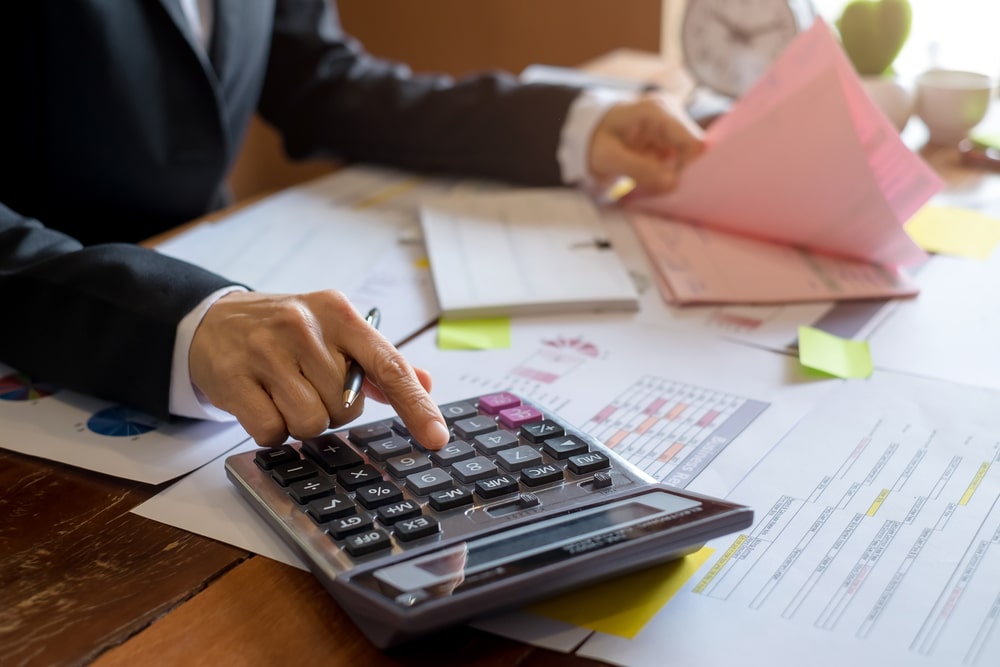 If you're a whizz with numbers, bookkeeping is one of the top non-phone work-from-home jobs – and it's a brilliant way to make money after retirement.
Although the vast majority of clients looking for bookkeepers do not require any certification, it's a good idea to take an online course to get to grips with the basics of bookkeeping.
Airbnb Host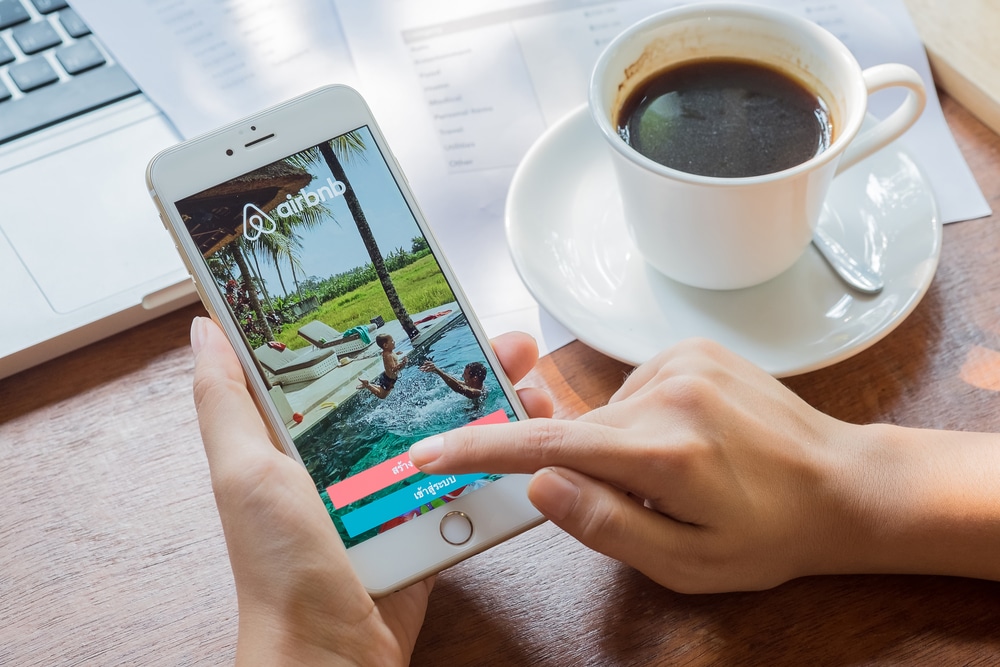 Got a beautiful room available for rent? Or perhaps you own a vacation home that could generate you some serious cash for 3 months of the year? Becoming an Airbnb host is one of the easiest ways to make money.
All you need to do is sign up to become a host, take some high-quality photographs of your home, and describe the space. If you're unsure about what to charge per night, it's worth checking out the Airbnbs in your area and using this as a guide – you can even undercut the competition slightly if you would like to boost your chances of getting bookings.
Note: You will be in charge of ensuring the property is thoroughly cleaned in-between visits, and it's important to make clear to the guests exactly which amenities are available.
Uber Driver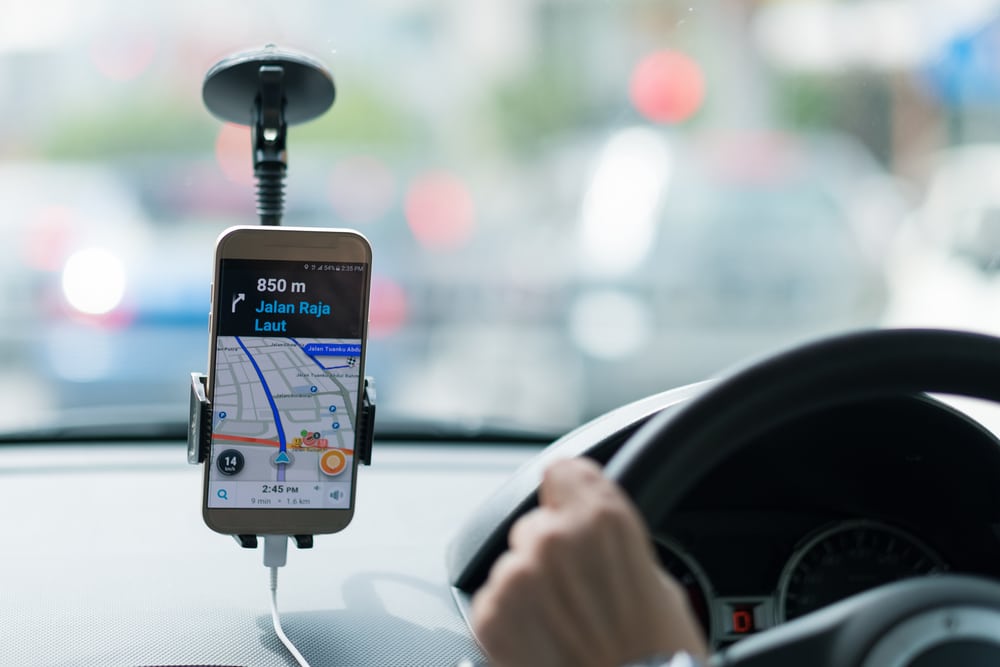 Similar to a food delivery driver, becoming an Uber driver could not be more simple. All you need is a valid driving license, to pass a DBS/criminal background check, and send off an application form.
Once approved, you'll be able to book shifts with Uber as often as you would like. You don't even need your own car – once you've been approved you can apply to rent an Uber car from one of the company's partners.
Handy Man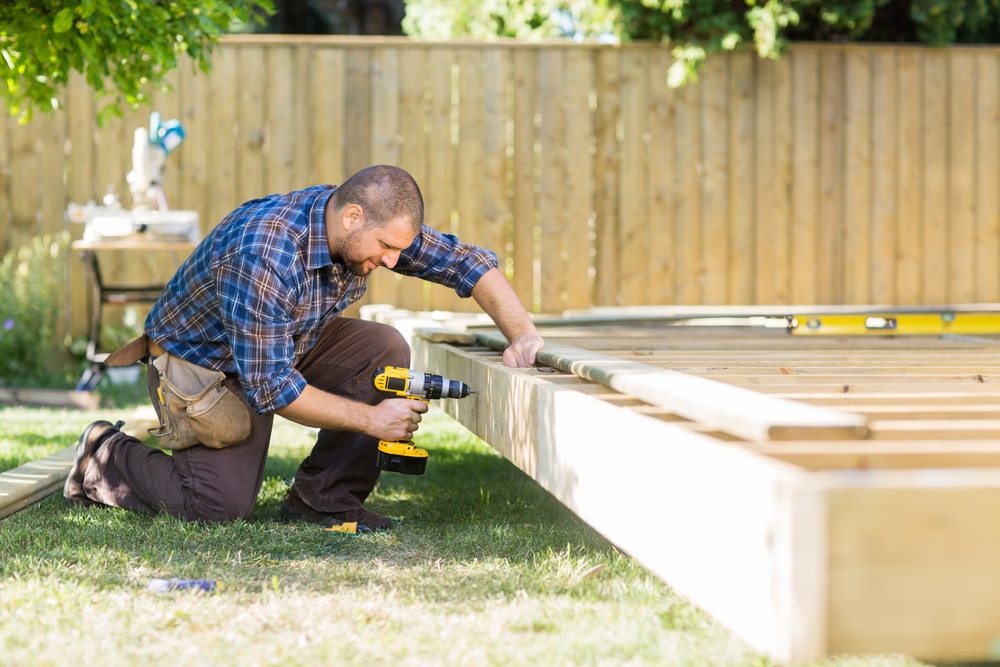 If you're the King or Queen of power tools, why not offer your services to those who are a little less skilled? There are plenty of people looking to employ handymen to fix things, paint walls, and put together furniture – we've even seen job postings for Ikea furniture specialists.
Obviously, safety is key with this post-retirement job – you'll need to make sure that you have any legal requirements, qualifications, and insurance to cover you for this line of work.
Virtual Assistant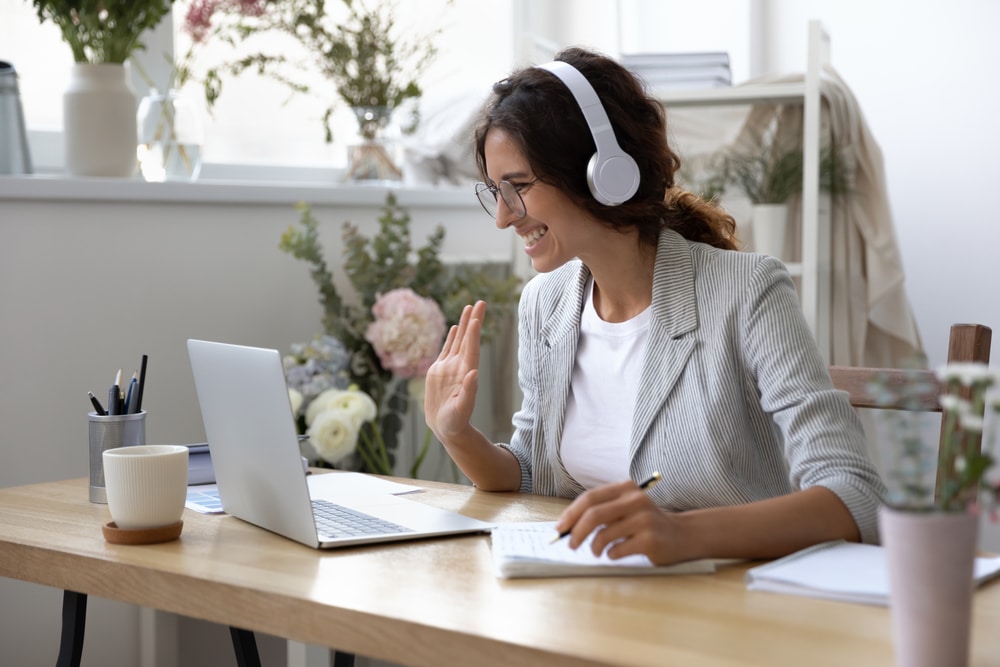 Like the sound of completing simple tasks – such as data entry or following up on emails – in the comfort of your own home? Becoming a virtual assistant couldn't be easier – and you can often set your own rates.
While this line of work can take a while to start earning you some serious cash, experienced VA's can charge up to $100 an hour. The more value you can add to a client's day, the more you can charge.
The top traits needed to be a successful virtual assistant include organization, great time management, administrative capabilities, as well as interpersonal skills.
Read More: Our Guide to Becoming a Virtual Assistant
Massage Therapist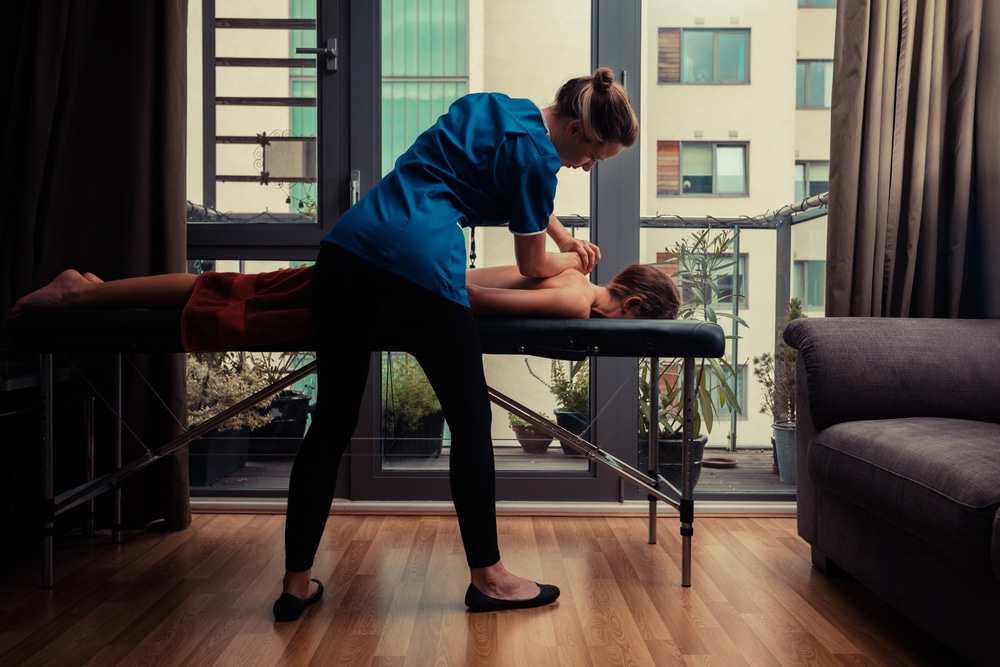 If you have (or are interesting in getting) the necessary requirements, becoming a massage therapist is another great job for retirees. Though long hours of standing and exerting force mean you'll need to be relatively fit.
The beauty of this job is you can set your own hours and work from home – you'll simply need the basic equipment of a massage chair/bed and oils.
Work at an Animal Shelter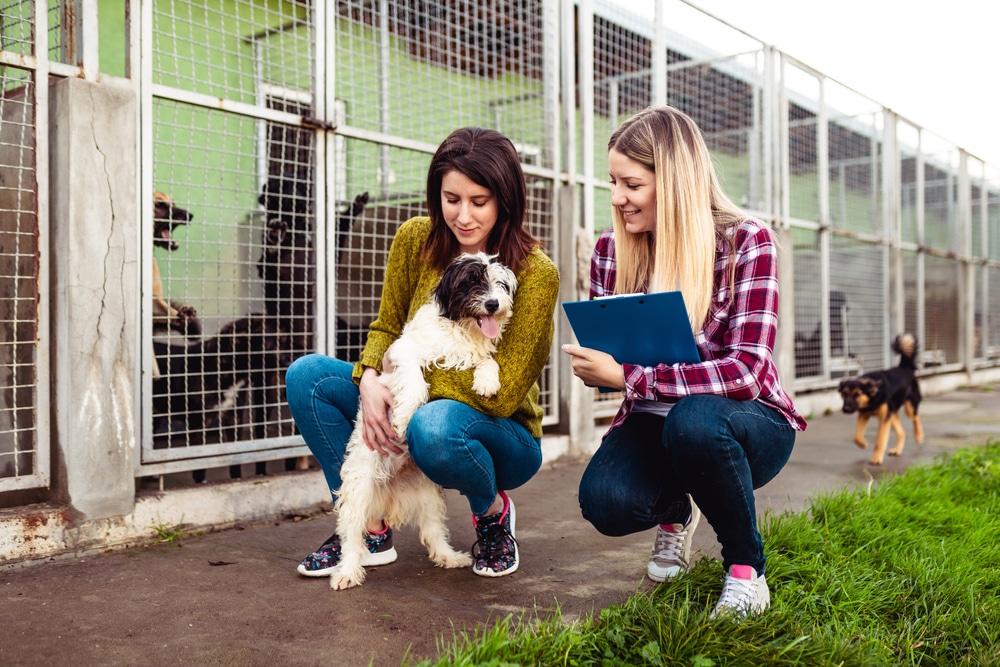 This is one of the most rewarding ways to make a few bucks after retirement, as you'll be helping to care for and rehome abandoned animals. It's certainly not a glamorous job – after all, there'll be plenty of poop to clean up – but for animal lovers, nothing quite compares to seeing a happy pet.
Podcast Host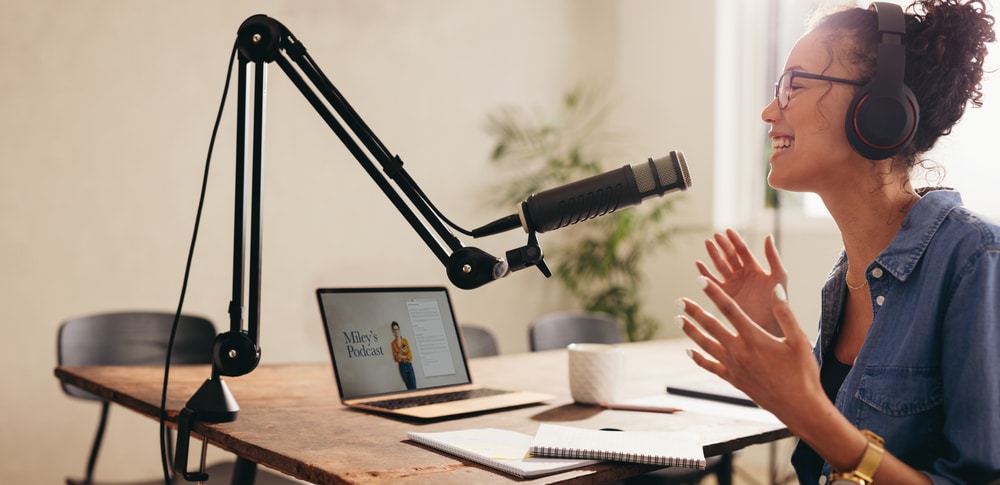 Got something to say? If you're particularly knowledgeable in a specific area, there's guaranteed to be an audience who wants to listen to you. This can be as niche as you want, from true crime or travel to your favorite pet products.
If you're looking to get started, you'll want to get a decent microphone like this one so that you're producing content with great sound quality. Using editing software such as Adobe Audition, Audacity, or Garageband (which is free and great for beginners) will enable you to cut out any excess noise or mistakes within your speech.
Alternatively, if you would like to remain firmly behind the scenes, you can choose to become a podcast virtual assistant and help out with all the technical aspects of running a podcast.
Start a Business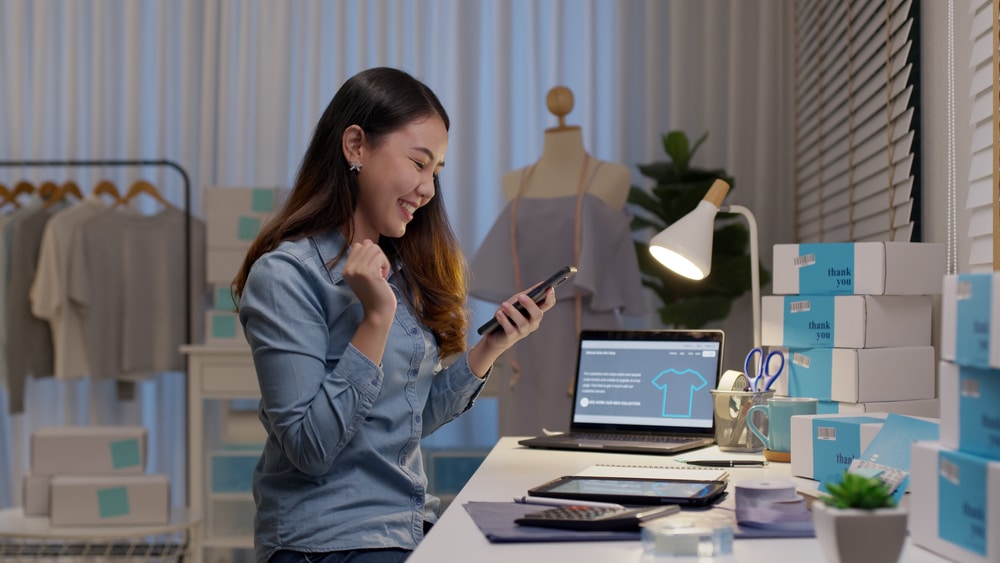 Now, we know that this is a broad statement, but what kind of business you start depends on the skills you possess. Maybe you could run an Etsy shop selling unique candles? Or, perhaps you have the skills needed to create an innovative product that could change people's lives?
Therapist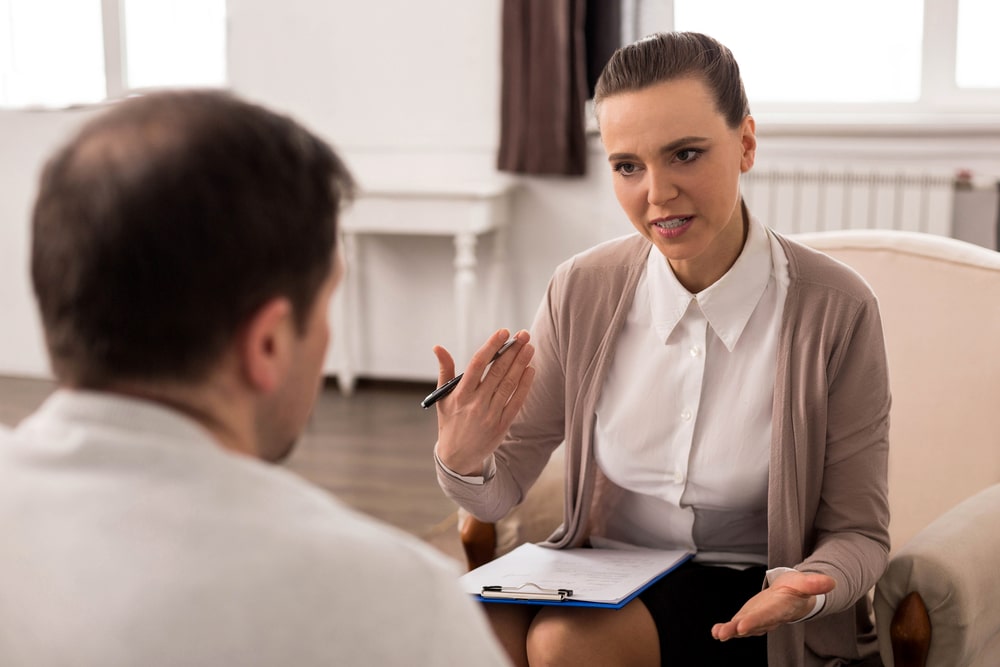 If you have a degree in therapy or an equivalent, taking on a part-time role as a therapist can be a great way to make some cash after retirement, while also making a hugely positive impact on many people's lives.
There are plenty of services that allow you to work from home and set your own hours – the most popular of these is Betterhelp.com. All you need to do is submit an application form, provide your license number, and wait for the folks over at Betterhelp to accept your application.
Cleaner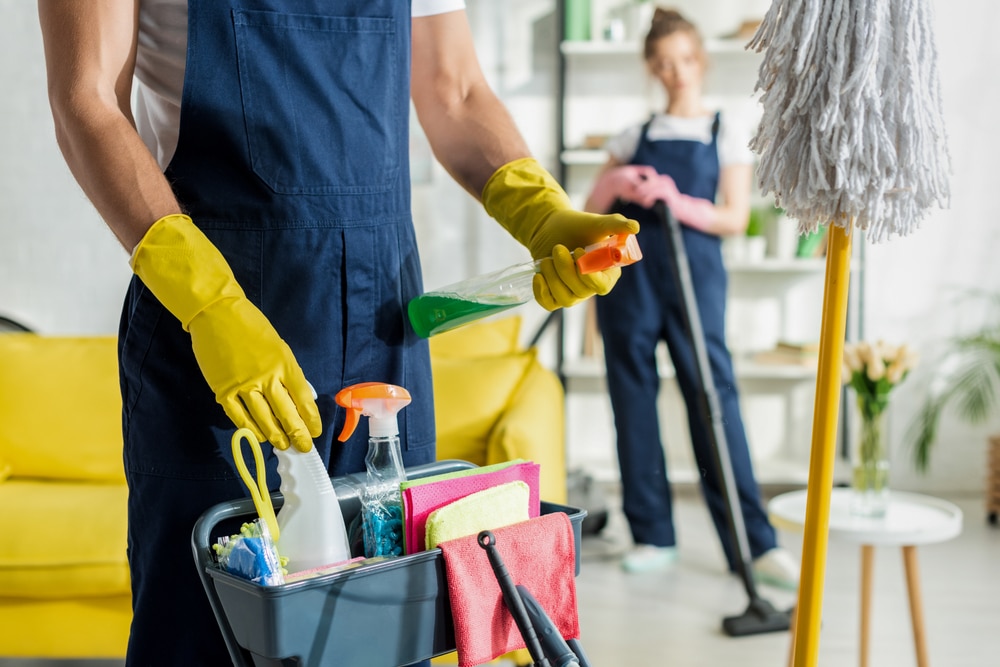 One of the best low-stress jobs for retirees is becoming a cleaner. Plenty of companies and individuals are looking to pay an external person to take care of things such as hoovering, dusting, and mopping.
You can offer your services in three ways: in-house, with an agency, or as a private business. The latter is ideal if you're looking to set your own rates and hours, but agency work is great if you want to take the stress out of job hunting.
Hair and Beauty Specialist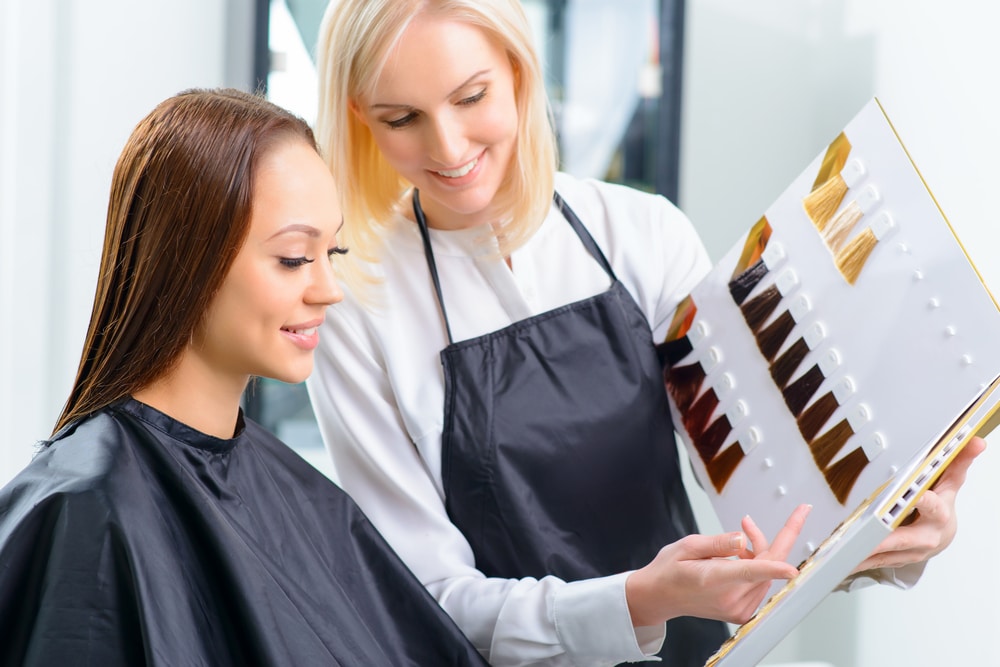 If you've got an eye for all things beauty, why not start up a part-time hair and beauty business? This could range from hair styling to nails or waxing.
Making sure you have the correct qualifications and insurance is vital if you want to take bookings from the public, but offering "mates rates" to friends and family to build your portfolio is a great way to kick off your new side hustle.
Tour Guide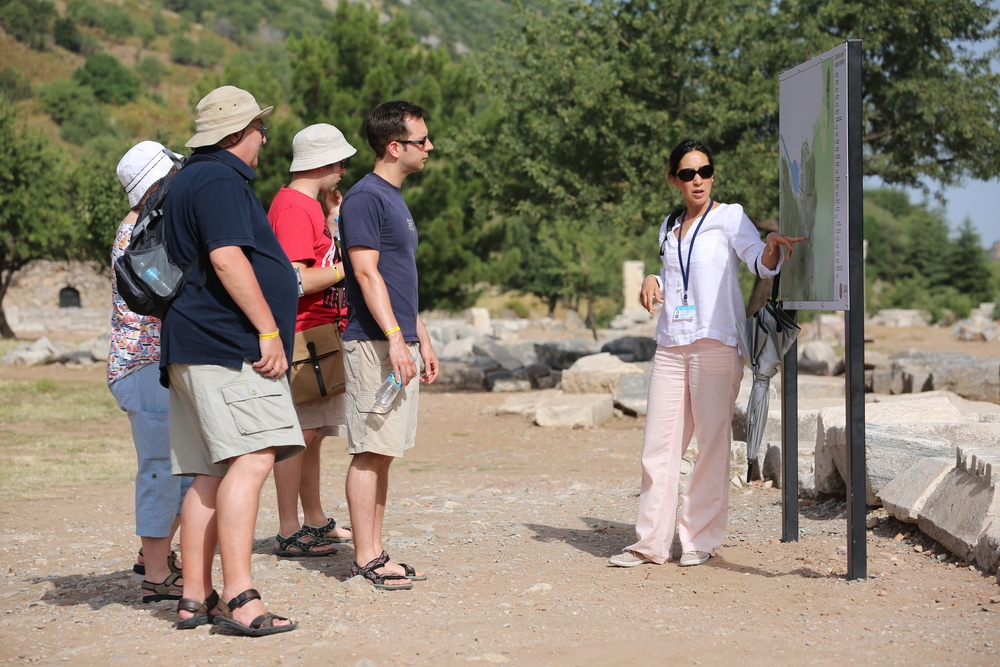 If you consider yourself a little bit of a history buff, becoming a tour guide for your area might be the best way to make money after retirement. Not only this, but it's a great way to stay active and make new friends.
Brush up on your knowledge of your hometown and you can get paid to show people around whilst you explain the history and culture.
Post-Retirement Jobs: Practical Tips
Be creative – this is only a very small selection of low-stress retirement jobs. We think that the best options include becoming a virtual assistant, renting out spare rooms on Airbnb, and offering your services as a bookkeeper.
Don't overdo it! These are the years of your life where you can be free, travel the world, and live life at a slower pace. Enjoy your retirement, you totally earned it.
Post-Retirement Jobs: Discover More Options