Want to know how to make money online as a virtual assistant? Read this step-by-step guide.
If you're starting out as a virtual assistant to earn money online, or even if you've got a VA business you're looking to develop, making money is going to be at the top of your list.
The virtual assistant industry is thriving – with the boom of online business, it's not hard to see why.
What does that mean for you though? That if you're savvy and organised, you can make money by completing simple tasks in the comfort of your home for others all over the world. All you need is a computer, internet access, phone, and a set of basic admin skills to get you started.
Still it's one thing to get set up and another to actually earn money as a virtual assistant. It's not a case of "build it and they will come" – you need to know what to build, how to market yourself and how to get your VA business in front of well-paying clients.
Don't worry – I'm going to walk you through the steps you can take today to help you create a rock-solid virtual assistant business and, as a result, make good money from it.
This post may contain affiliate links. For more information read the full disclosure.
How Much Money Can You Earn as a Virtual Assistant?
There is no set answer to this question since earnings will vary greatly depending on the individual's skill set, experience, and clientele.
Beginner virtual assistants generally charge between $15-35 per hour, while more experienced VAs can earn up to $100 per hour.
At that upper end of the scale, it's not too hard to earn $10,000 a month – but you will need to work on your business to get there. This guide is packed with tips to help you do just that.
Looking for quick virtual assistant jobs to get you started? Flexjobs is a great platform with lots of vetted opportunities. Sign up here.
How to Make Money as a Virtual Assistant
Understand Why People Hire Virtual Assistants
The first step in making money as a virtual assistant is understanding why people hire virtual assistants in the first place.
When a client makes the decision to hire a VA it can be for a number of reasons but overall it is done to make their life easier.
Knowing that you can pay for a service, especially as a startup, content creator or solopreneur and not have the added expense of providing office space, paying staff taxes and not having to train someone is a bonus for any small business owner.
With that in mind, the foundation of your virtual assistant business should be being reliable, resourceful, a good communicator, having great time management skills and, above all, adding value to the client.
That's not where it ends though (don't we all wish it could be that easy!). If you want to earn money as a virtual assistant, you will also need to do the following.
PS: Not sure how to become a Virtual Assistant? Read this guide
Offer In-Demand Virtual Assistant Services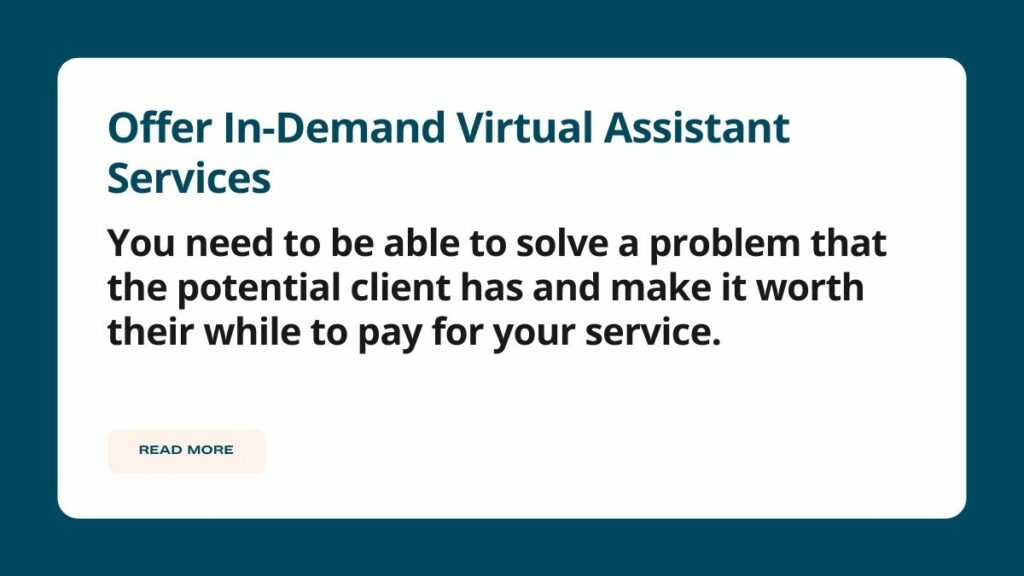 In order to be able to charge higher rates as a virtual assistant, you need to provide services that clients truly want and need.
You need to be able to solve a problem that the potential client has and make it worth their while in paying for your service.
You can create a summary of the services that you provide or build packages based on the specific needs of your clients that you can do well.
Some of the most in-demand virtual assistant services include:
Copywriting and editing
Blog management
Social media content creation
Social media scheduling
Email marketing
Email management
Ebook and course promotion
You want to hone in on 1-2 of the more skilled offerings in order to charge higher rates.
You might take a WordPress course to take your skills past beginner level, work on your social media offering, take a course in email marketing (I'd highly recommend the ones on LinkedIn Learning, which cover pretty much every aspect of email and newsletter marketing) – these are all good ways to differentiate yourself from other assistants in the business.
Want to really nail it from the start? This course walks you through how to become a rockstar VA and earn money from it step-by-step.
Read Next: 50 Best In Demand Virtual Assistant Services to Offer
Create an Engaging Portfolio or Website
Now that you've identified and mastered the list of services that you plan on offering you need to build a portfolio page on social media or build a website to showcase your work to clients.
Building a website is a whole other niche in itself, but Squarespace is a great option if you want to design something attractive (very important) that's also functional and easy to use in a matter of minutes. Or you can build on self-hosted WordPress and use a host like Hostgator.
Whether you've just built a website or you had one already, ensure you have a services page listing the services you offer (and why you're well-placed to offer them), plus a hire me page or a work with me page.
Build a Stellar Services Page
This is the space where potential clients will go to view your services, determine if you are a good fit, and get in touch with you for a consultation, so it's really important that you make it clear and easy to navigate.
You need to put the following basic information on your service page. A description of who you are, services that you provide including the industry and topics you specialize in, past relevant experience (not too detailed) and/or a portfolio, and the most important, your rates, You may also consider adding current and past clients through testimonials and of course a contact form.
Charge a Flat Rate Instead of Per Hour Rate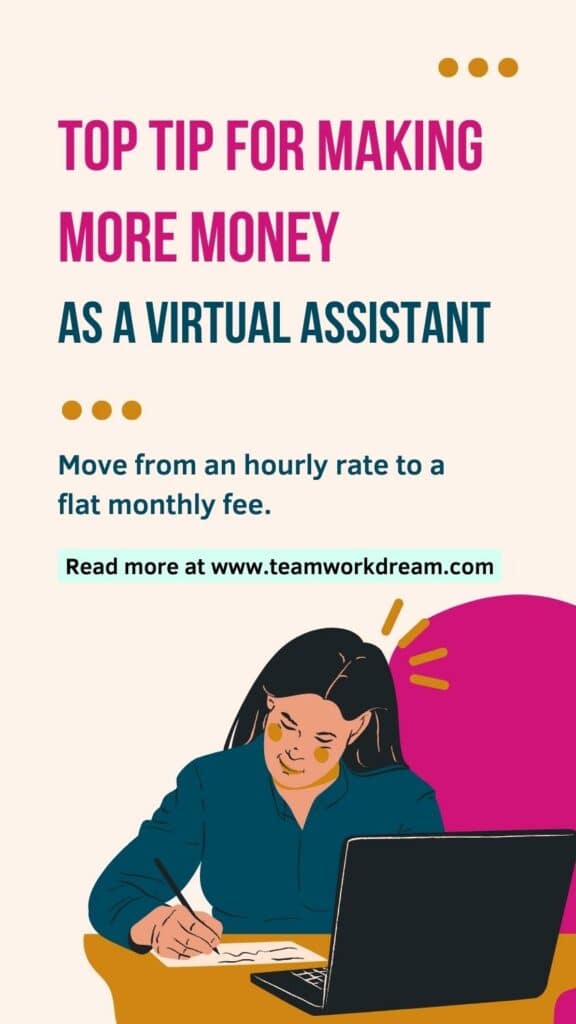 At the beginning stages of your virtual assistant business, it is best to charge your clients on a per hour rate. This will give you the opportunity to get more clients as you learn and estimate how long certain types of projects will take you.
Once you become familiar with your working schedule and have developed your brand the next thing to do is to go from an hourly rate to a flat rate or a monthly fee.
For instance, you may find that managing emails for a client can take you about 2 hours per day for 5 days a week. You could offer this package for $500 per week, which translates to $50 an hour.
You could then have another client that you create their social media content and schedule their social media which takes you 1 hour per day for 5 days. Again, you offer this service for $250 per week.
You see how quickly it adds up! So if you had 4 clients, working 2 hours per day for each of them you could potentially make $2000 to $2500 per week totaling $10,000 per month.
As you become more experienced, your speed continues to increase and you become highly specialized and recommended in your field, you can decide if you want to increase your rates or start to outsource any additional work to other VA's as your services become more and more in demand.
Set Yourself Apart from the Competition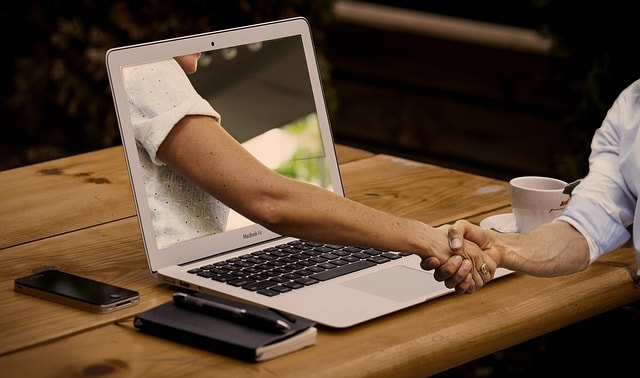 In order to remain relevant and charge premium prices for your services, you need to establish yourself as a trusted virtual assistant.
Apart from being great at what you do you need to market yourself and learn skills that make you stand out from the competition.
One of the ways is by exploiting certain advantageous factors that set your business past other VAs in the market. For example, you can make yourself available for earlier start times or be able to perform tasks in person within a certain region. You might be multilingual or proficient in a number of cloud-based platforms.
If you also offer ways for your client to be more efficient and save money you will always be first in their thoughts when it comes to projects and will always be recommended to others.
Keep on Learning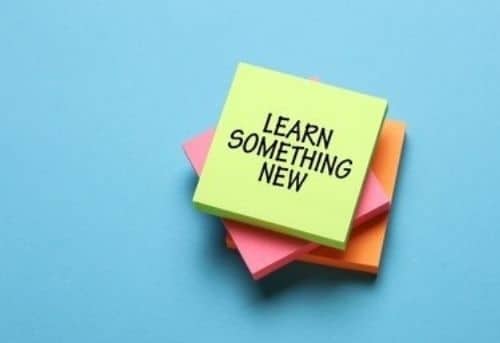 To make $10,000 a month from virtual assistant jobs means being excellent at what you do.
As you take on more tasks as a VA, you will realize that many of your clients have similar goals or processes in mind. You can capitalize on this to grow your skill set and efficiency by learning what your client wants.
Dig deeper into your clients' industry, discover their motivation, and work towards improving your services. By doing this you could actually discover hidden niches that you can capitalize on and charge your clients a premium.
A perfect example of learning what is in demand is by taking the right courses and figuring out how you can niche down.
As an example, you could start learning how to put courses together using any of the platforms like Teachable or Thinktific or creating wonderful looking and well-written landing pages for your clients. These are services that many small businesses and bloggers need but do not particularly know how to or have the time to do.
Another tip to increase your earnings as a virtual assistant is to try to learn the best ways to automate your services, saving you valuable time and giving you the opportunity to take on more clients if you wish and earn even more.
Using time-saving apps to make your business more efficient is absolutely essential to growing your business.
How to Make Money as a Virtual Assistant: Conclusion
So from the information provided you now know that you can pretty easily, with hard work, of course, make $10,000 a month as a virtual assistant by:
Understanding potential clients' needs
Offering in-demand services
Creating an attractive portfolio or website so that your work and experience can be seen and you can be quickly contacted
Make sure to set yourself apart from the competition with your unique skills
Continue to hone and develop those skills to grow your business
All these factors will set you apart from the competition making you the go-to virtual assistant to your clients.
Love This? Save and Share on Pinterest!
Want More Ideas for How to Earn Money as a Virtual Assistant? Read These