Looking for the best things to sell on Etsy? Here's what you need to know: from the best-selling items on Etsy to practical tips to help you build a successful business as an Etsy seller.
If you're looking to turn a hobby into a money-making side hustle, why not consider creating things to sell on Etsy? This is one of the preeminent platforms for creators and designers of handmade and artisanal items to sell their wares because of its ease and reputation for quality.
It's also a popular choice for people searching for something special when commercial stores just can't satisfy them. But you may be wondering: what is the best thing to sell on Etsy to make some money?
Whether you want to sell vintage items or set up a lucrative crafting business, below you'll find a curated wealth of information about all things profitable on Etsy.
Is Selling on Etsy Worth It in 2022?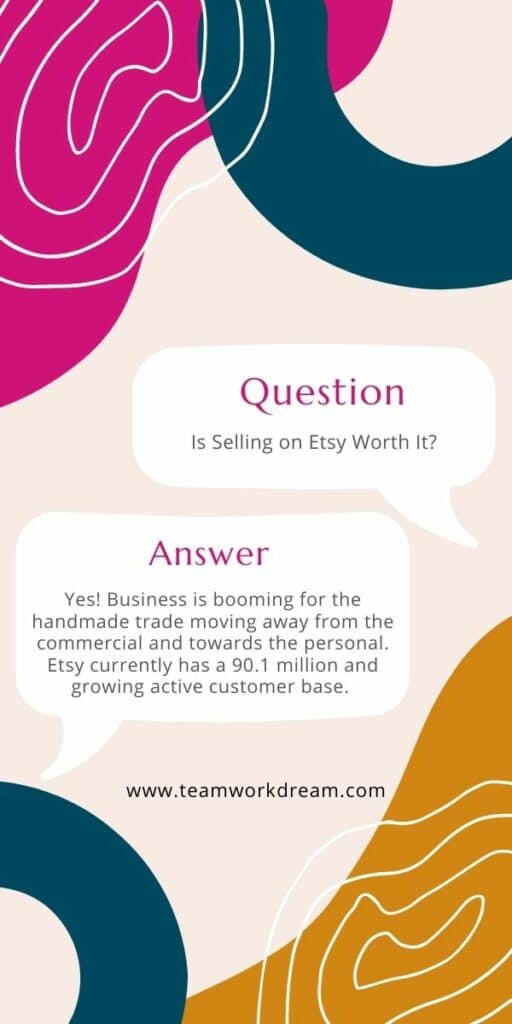 In short, yes – it is worth selling on Etsy.
With other options like Amazon or eBay to sell your wares, what makes Etsy the right choice for you?
It's Good for Small Businesses
First of all, Etsy is preferable for smaller businesses as your listings can get easily lost in the sea of sellers and algorithms on Amazon and eBay.
Etsy has a powerful SEO tool that promotes your products to potential buyers searching for specific queries related to what you're selling.
This means that your product is more likely to pop up on the first page when searched for. All you have to do is make sure your store is appropriately niched to get the full benefit.
Handmade Trade is Booming
Second, business is booming for the handmade trade as there is a shift amongst buyers — moving away from the commercial and towards the personal.
If you need proof of this, consider that Etsy currently has a 90.1 million and growing active customer base. Sales surged in 2020 to 20 times the annual income volume of the previous year, and more than 10 million accounts reactivated or joined the site since 2021.
It's Easy to Start as an Etsy Seller
Selling on Etsy is relatively easy for sellers, no matter how much you know about online stores and how they work. All you need to start is an active email address and items to list.
It's simple to upload your items to sell, and the site offers a plethora of toolkits and features at your disposal to easily set up and manage your store.
It's also possible to integrate your Etsy shop with other eCommerce stores you may already have on platforms such as WooCommerce and Shopify.
How Much Does Selling on Etsy Cost?
Will selling on Etsy cost your business? It might not be as much as you'd think.
Listing fees are as low as 20c per listing. There are no fees for editing a listing, but the fee is applied when creating or renewing a listing after the standard four months (Etsy listings expire after this time).
When you make a sale, Etsy charges a 6.5% transactional fee of the displayed price plus the price of delivery and gift wrapping.
There are optional extras, such as Etsy Ads Fees or Offsite Ads Fees, where you can ask Etsy to advertise your shop for you at a price. You can even set a budget for how much you'd like to spend on this.
There's also Etsy Plus, which offers a more extensive array of tools for growing your business on Etsy. Included in this are 15 listing credits and $5 in Etsy Ads credits, all for $10 per month.
As you can see, the effective operating costs of Etsy aren't too high. And if you have the desire to spend a little more to help expand your brand, you have plenty of options.
For more information on Etsy fees, look at this page for better insight.
How Can I Sell on Etsy and Make Huge Profits?
Amateur sellers who aren't as skilled in the art of selling online have the potential to earn about $44,000 a year.
If you understand how to use Etsy to its fullest potential, you could make an annual revenue upwards of $500,000 in sales.
That's not to say that reaching these financial heights is easy.
You'll need to keep constant track of current trends on the site and check into detailed statistics of the bestselling items on Etsy to ensure you're on the right track.
A decent understanding of the profitable items to sell on Etsy (that don't require much financial outlay to produce and are easy to ship) is also advantageous.
How to Find the Bestselling Items on Etsy?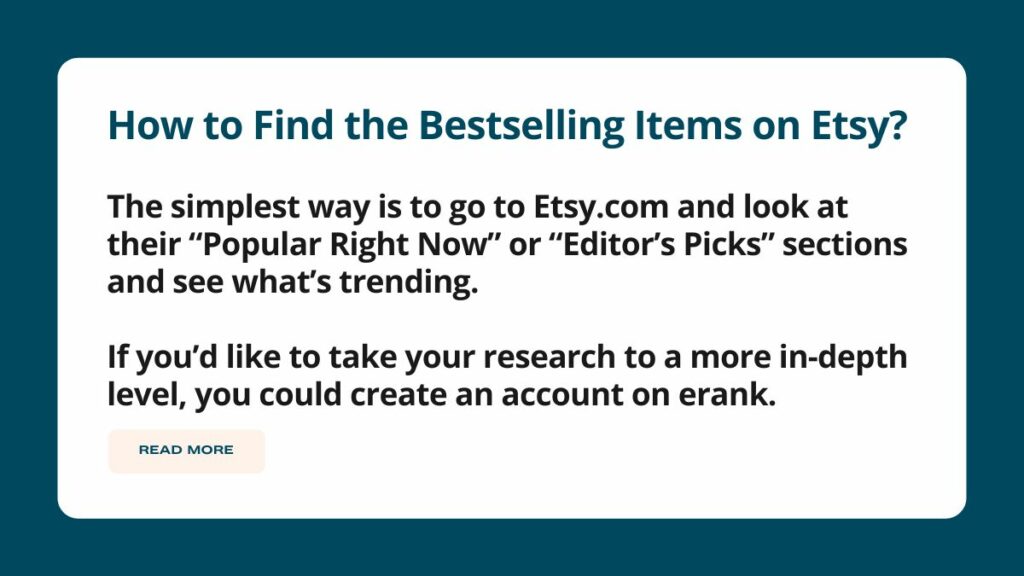 With over 60 million products for sale and thousands of sub-categories to choose from, it might feel intimidating to try to establish Etsy's top-selling items.
The simplest way is to go to Etsy.com and look at their "Popular Right Now" or "Editor's Picks" sections and see what's trending.
If you'd like to take your research to a more in-depth level, you could create an account on erank. With a free account, you can get a quick snapshot of the top-selling products on Etsy.
For a paid premium plan, you can get deeper insights into the most popular keywords and search terms buyers use to help you predict and adjust to trends. It'll also offer guidelines on how to improve your sales further.
Best Items to Sell on Etsy in 2022
What sells best on Etsy? Here's a look at the top 15 items that sell on the platform.
Stickers
The increasing popularity of journaling has undoubtedly led to stickers being the surprising best thing to sell on Etsy.
Stickers are cute. They personalize the mundane, decorate cell phone covers, and spruce up otherwise bland laptops. They announce to the world who their buyer is and what they love. Whether they're on a car, a computer, a card, or a water bottle, we can't deny how they can transform the ordinary into the extraordinary.
Stickers are fantastic undemanding income products because they're reasonably cheap and easy to create and ship.
All you need is to partner with a print-on-demand service, and then you can essentially sit back and enjoy the sales. With a little creativity and some time to invest in creating them, you'll see that stickers are one of the best things to make and sell on Etsy.
Handmade Jewelry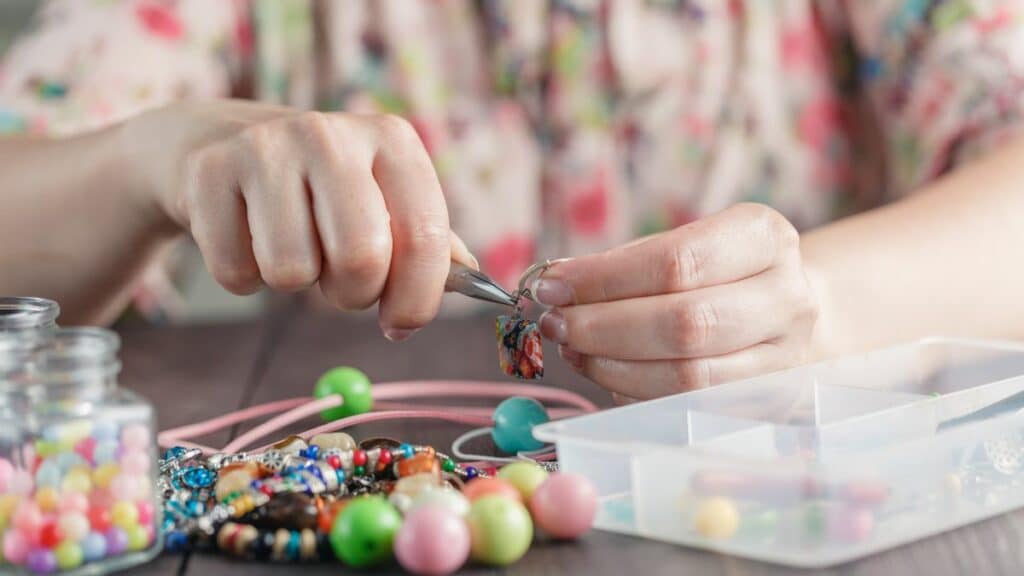 Handmade jewelry is easily one of the most popular things to sell on Etsy as it has ranked consistently high for the last few years.
One of the reasons is that it's personalizable, from rings and necklaces to bracelets and earrings.
People love seeing their names in gold-plated silver, giving unique birthday presents to loved ones that are hard to buy for, and creating customized keepsakes to remember someone special.
Even if sentimental treasures aren't your forte, creating a unique jewelry range in your preferred aesthetic can be equally financially rewarding.
The appealing prospect of owning a distinctive piece of jewelry that resonates with the customer will keep your store busy and your bank account full.
Tip: Develop a personal and beautiful packaging design that shows off your brand. This leaves a positive impression with the buyer, making them more likely to purchase again.
Beads/Charms/Craft Supplies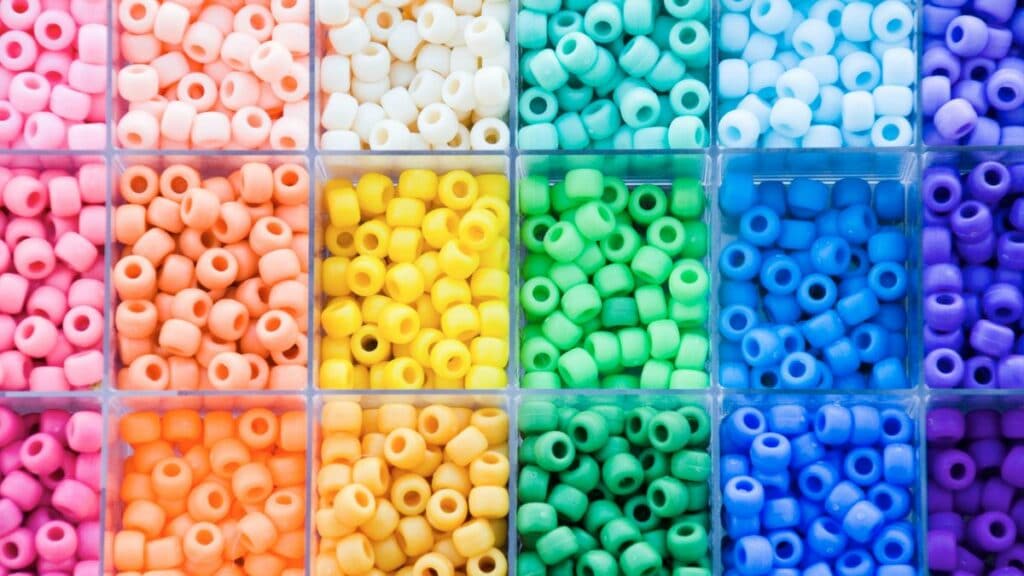 Since the advent of lockdowns across the world, the crafting business has skyrocketed.
People are currently obsessed with creating their own handmade jewelry, crocheted clothing, quilts, and scrapbooks. As a result, it's no surprise that craft supplies are one of the top-selling categories this year.
Selling packets of feathers, charms, beads, and do-it-yourself kits will get you noticed by this substantial community and contribute handsomely to your wallet.
If charms and beads aren't to your fancy, crafters need other supplies such as ribbons, yarn, and miniatures.
Facilitating creativity in others can even be more lucrative (and less time-consuming) than attempting to sell finished products yourself, as you can sell more at a lower cost to the buyer.
Journals & Planners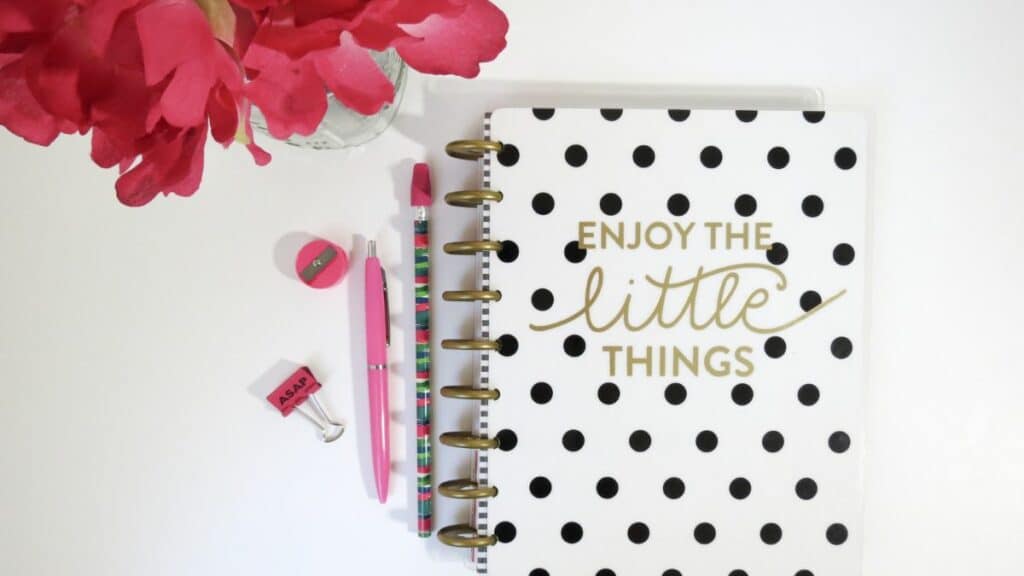 Currently, journals are enjoying a booming trade on Etsy.
From bullet-point diaries to travel journals, there are a myriad of ways to design them and appeal to buyers' aesthetics.
You can design these as cookbooks, scrapbooking journals, spaces for schoolwork, or a place for illustrators to doodle. The opportunities are endless.
Planners are enjoying a prominent position in Etsy sales currently as well. People want to get organized and enjoy doing it with the aid of something aesthetically designed.
You can create day-to-day planners, fitness goal trackers, or content planners for those in the blogging and social media realm. There's a planner to sell for every situation you can imagine.
Graphic Design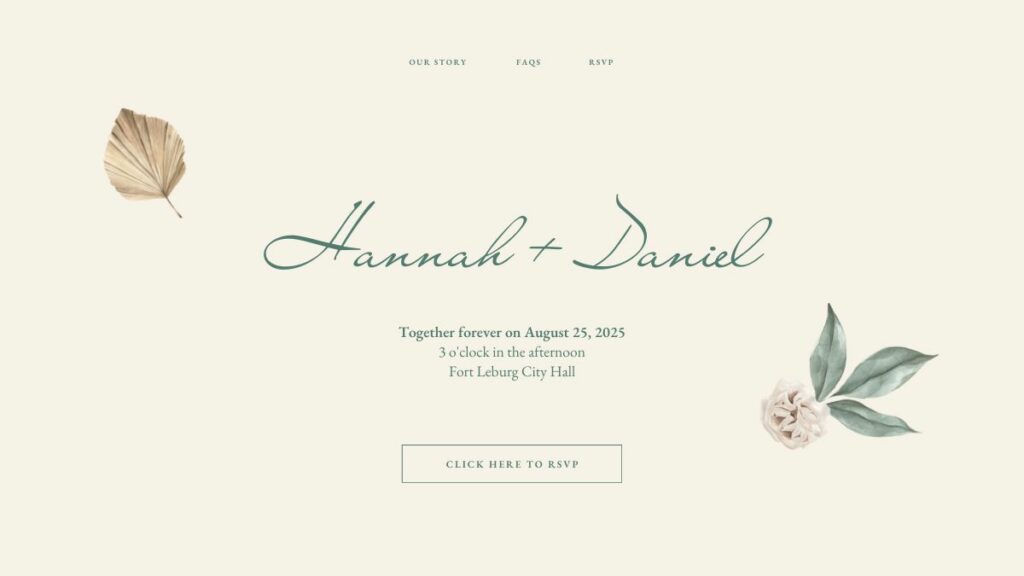 If you're just starting out as a business, you'll probably need a logo or a few images and a font to help create the aesthetic you want for your homepage on Etsy. You may even require some design elements for your packaging for that extra wow factor.
If you have the skills to create these designs, you could use them to create templates to sell to others seeking similar help with starting or updating their businesses.
Selling logo designs, store templates, and desktop planners can be quite profitable. You can also take a turn at designing mobile icons for buyers to customize their phones.
More and more sellers are selling these digital designs on Etsy, so the market is growing.
Wedding Items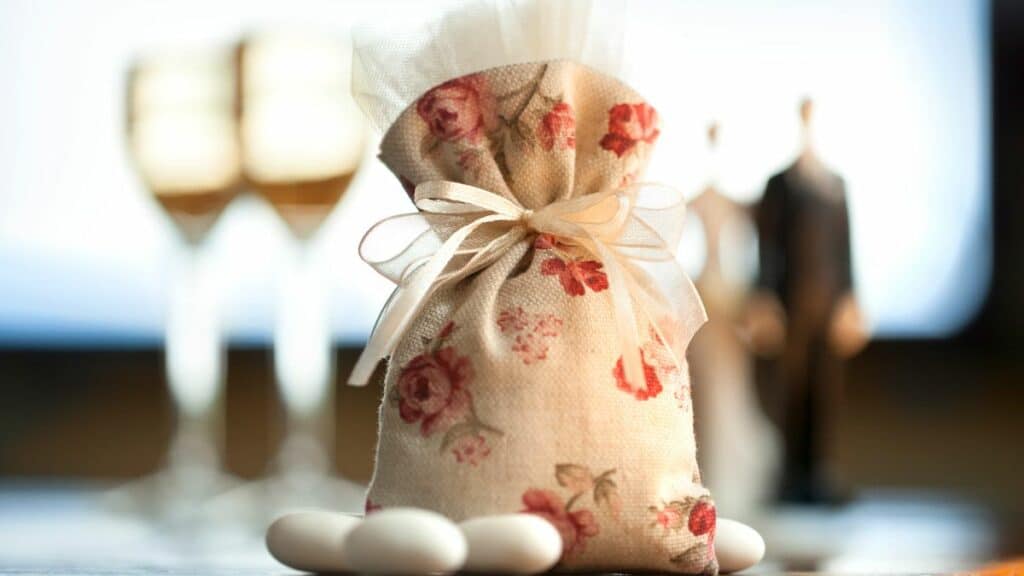 When it comes to saying "I do," people are looking for more unique and personalized ways of organizing and presenting their big day.
From fun "will you be my bridesmaid" cards to cake toppers and invitations, there's no better way to make an unforgettable statement than with handmade items.
Besides offering wares that will add to the guests' experience of the wedding, it's increasingly popular to cater to the experiences of the bridal parties.
Some of the easy things to sell on Etsy in this category are popular sellers such as Bachelorette shirts and "Bride" and "Bridesmaid" dressing gowns.
Personalized gift boxes and glasses for the wedding party are also on point right now. Even wedding dresses can be sold through Etsy, essentially making it a one-stop-shop for all things that contemporary brides love.
Digital Artwork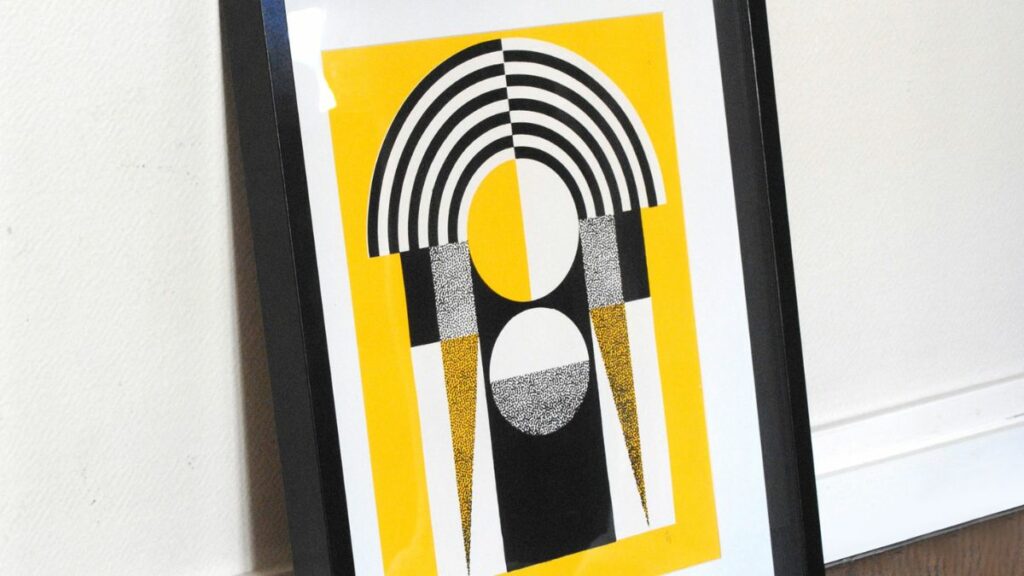 Art is generally subjective and personal for both the creator and the buyer, and can also be pretty expensive. Etsy offers an affordable and individual solution, though.
Digital artworks produced by the talented sellers on the site offer buyers a way to dress up their living space in their style without breaking the bank.
From stylized quotes and map illustrations to gorgeous graphics, there's something to offer for everyone's aesthetic tastes.
Since you only need to create the file once and can sell it infinitely at a fairly low cost to the buyer, digital artworks are one of the best digital things to sell on Etsy.
There's no hassle with shipping either, and the product is delivered immediately to the buyer, creating a fluid experience for all involved. It's easily one of the best passive incomes you can utilize on the site.
Tip: Encourage buyers to print on art paper so that their prints will maintain quality and your reviews will skyrocket.
Party Decorations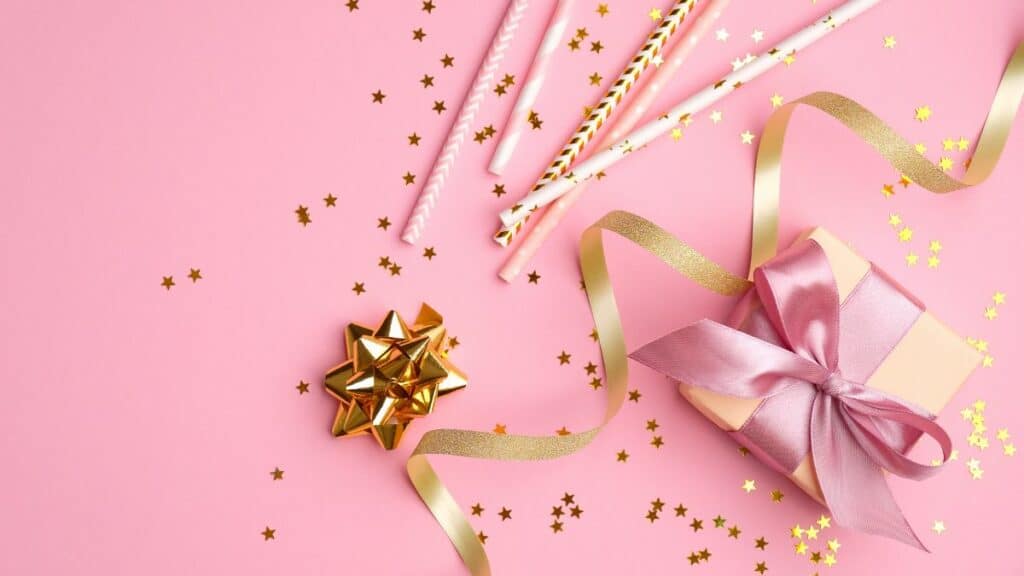 Who doesn't love a party? What can make them extra special though are one-of-a-kind invitations and decor, setting the tone for the whole event.
You can easily cater to many themes with items such as decorative banting, photo booth props, customized posters, and detailed invitations. You can even create themed games and handmade decor to match.
There are endless occasions to cater for, from graduations to birthdays, baby showers, and bridal showers.
You can sell some items as digital party printables, so you can relax and bask in the passive income once they're out in the world. Party items can easily be some of the most profitable items on Etsy if operated correctly.
Clothing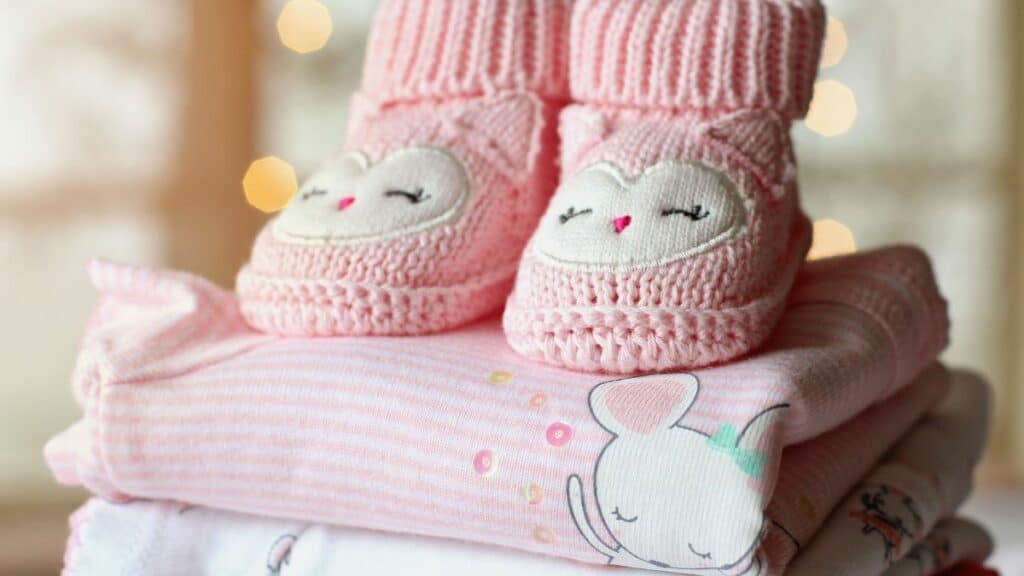 Once upon a time, handmade clothing meant awkward boxy shorts and too-big T-shirts made by your well-meaning mom. Now it's a trendy deal to strut the malls in something bespoke, and where better to sell such glorious garments than Etsy?
From original patterns to shirts customized with personal prints and even costumes for children and adults alike, there's no limit to what you can sell.
If you can crochet and/or knit, those homemade knits are a blossoming trade within the clothing sub-category.
Accessories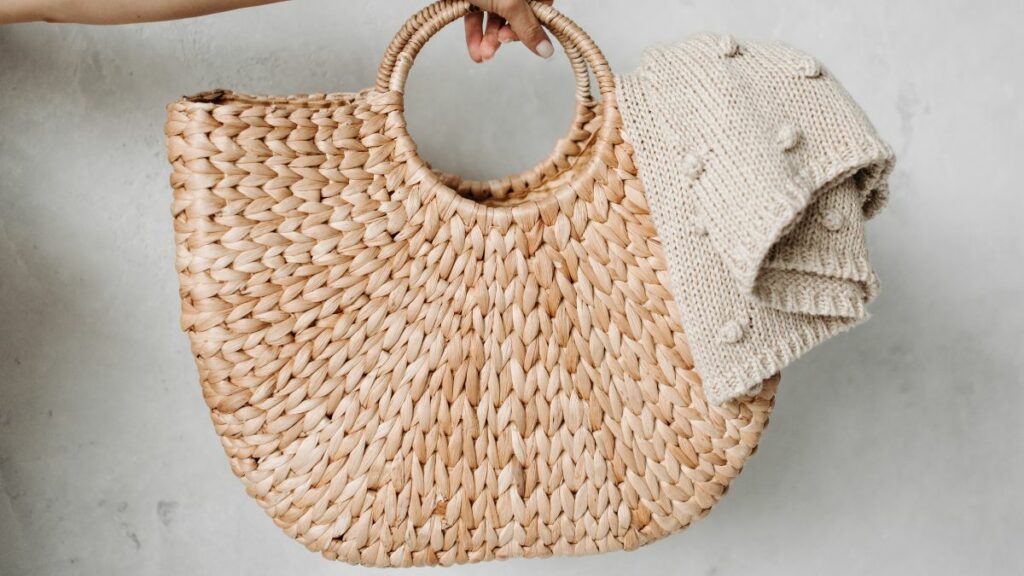 Some of the things that sell well on Etsy are accessories, and you'd be appealing to a broader audience than you might think.
Oversized bows and delicate fabric flower headbands made for babies are among the most popular types of accessories on Etsy.
There's a niche for just about every style, from simplistic to beautifully complicated, so you can determine how much work you want to put into it.
If you can turn your hand to crochet, that's just one more ace up your sleeve that you can use to define your style. Offering cozy knitted or crocheted beanies and scarves to adult buyers looking for something less commercial and more statement is also a winning idea.
Home & Living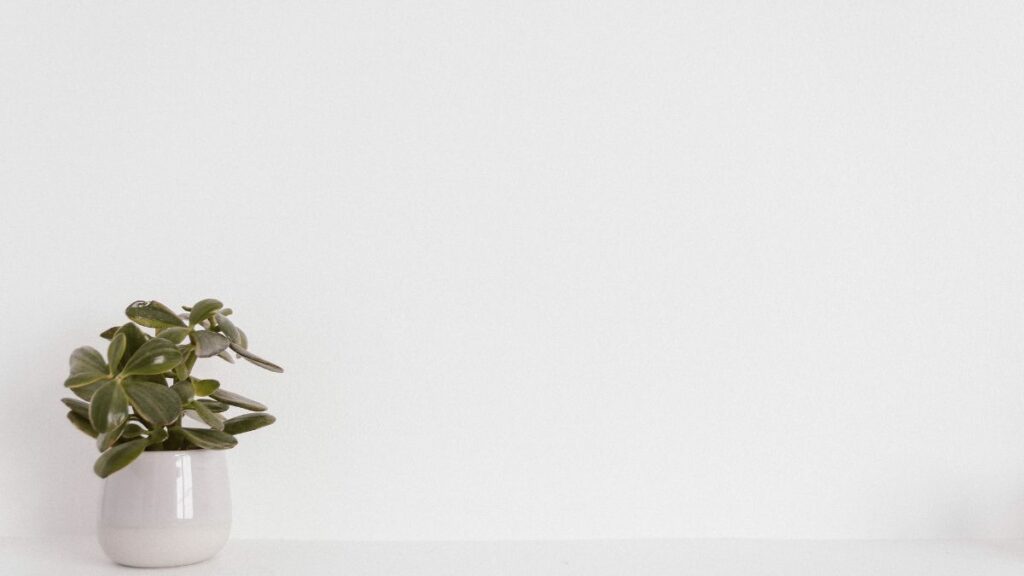 Since the pandemic blues hit, people have been turning inward and easing their stress by decorating their living spaces. After all, it's comforting to be surrounded by an inviting space filled with colors and shapes that make you happy.
You can't go wrong with this genre, whether you sell wallpaper, upscale furniture, candles, paintings, or other decorative pieces like custom pillows and macrame wall hangers.
Bath Accessories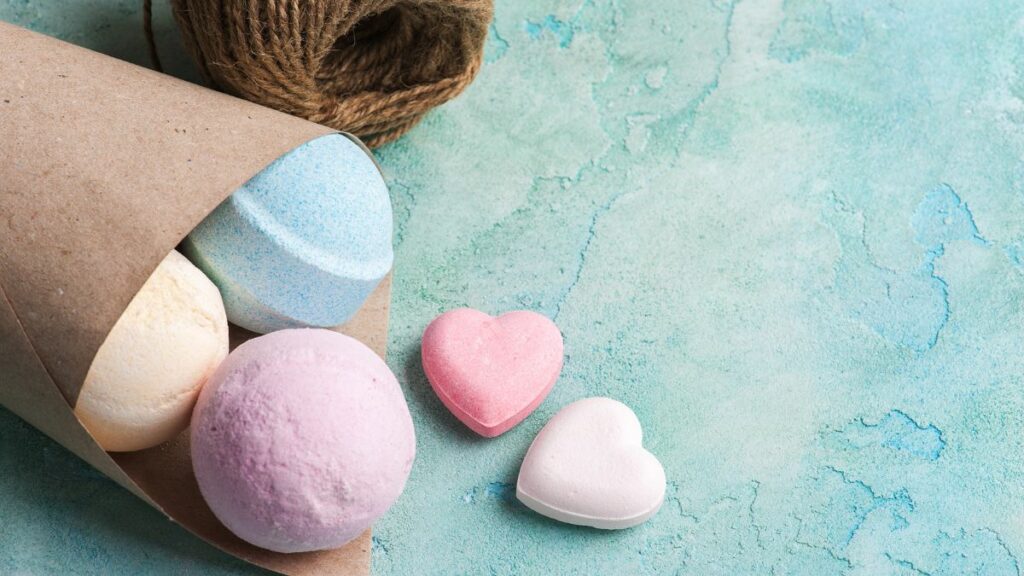 What could be more luxurious (or popular) than an indulgent bath bomb on those evenings reserved for pampering?
Buyers are moving away from the mass-produced chemical-choked bath bombs and are eager for homemade, eco-friendly, and preferably organic ones.
You can create interesting shapes, bright colors, and surprise inners to delight the buyer and make their bath experience more opulent.
They can also be fairly easy to make once you have some molds — and the basic ingredients aren't too pricey (although you will have to ensure you comply with local legislation about selling skincare products).
Zero Waste Products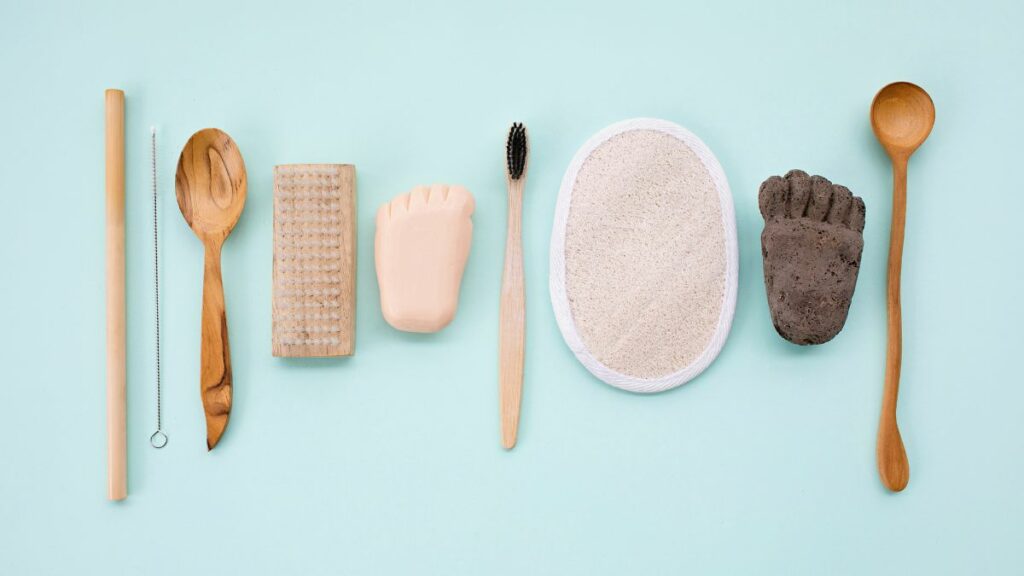 With movements toward environmentally-conscious choices, there's an increasing popularity in zero waste items to sell on Etsy.
One of the most common zero waste products are reusable facial cleansing rounds made from soft fabrics that can be tossed in the washing machine to clean.
Other products that meet these criteria include refillable deodorants, zero-waste toothpaste, shampoos, and dish soaps. All of these should be minus the harmful chemicals that compromise the water system.
Social conscience and responsibility towards our planet are rising in popularity.
Even though these products are available for a premium price, more people than ever before are willing to pay the extra for the load off their conscience.
Personalized Gifts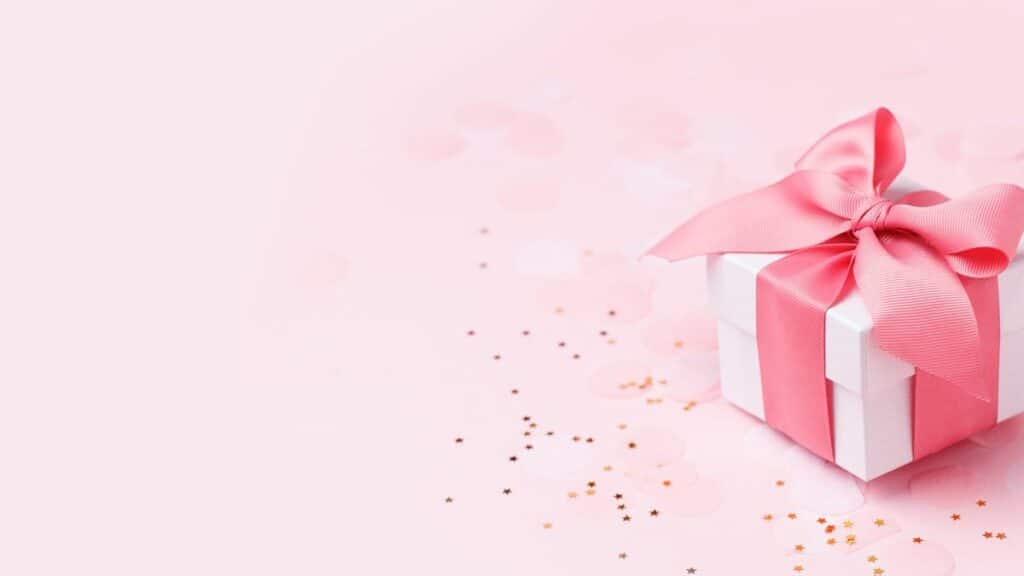 Etsy offers something unique to its buyers, something that the big commercial stores can't — personalization.
Whether for weddings or birthdays, graduations or anniversaries, nothing quite beats knowing something was made specifically for you. That makes personalized gifts some of the best things to sell on Etsy.
You can specialize in branding gift boxes and glass tumblers with people's names, socks with pictures of a pet's face, or photos printed onto shirts and mugs.
These items usually have great emotional value to buyers, making them an ideal product to sell.
Vintage Items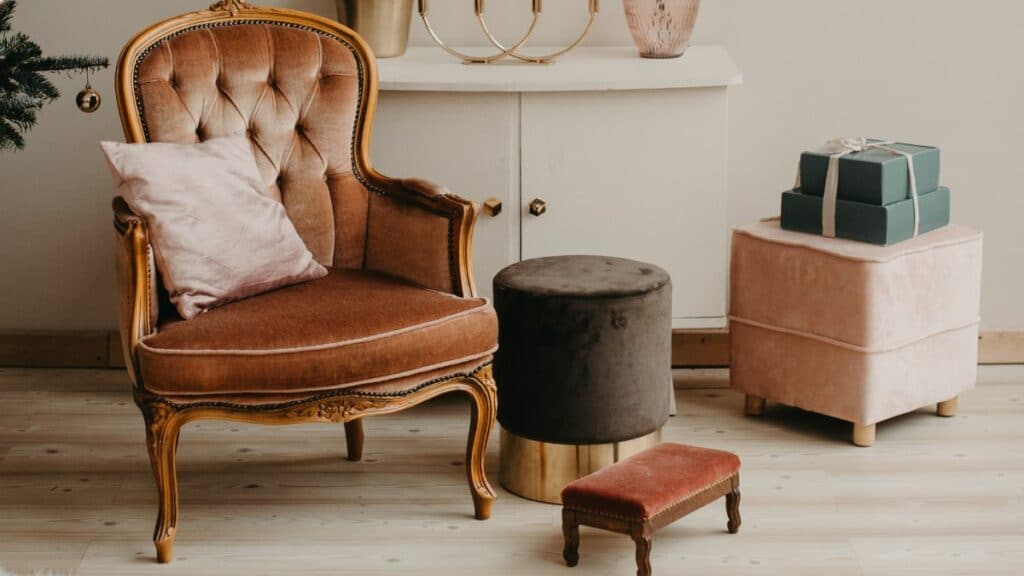 The key to selling vintage on Etsy is to offer quirky and unique items that resonate with the buyer's lifestyle. Simple vintage clothes, jewelry, and mid-century furniture are big sellers.
However, these items don't tend to sell at a very low cost and shipping can be tricky, unlike some other popular products such as stickers.
When the right buyer comes along, though, they are usually happy to pay for the opportunity to own a one-of-a-kind authentic retro treasure.
Tip: To classify as vintage on Etsy, items must be 20 years or older.
What To Consider When Choosing the Best Things to Sell on Etsy
Everyone wants to know what's the best thing to sell on Etsy, but some things should be taken into consideration.
Some items require more financial outlay, some require access to editing or illustrating software, and some may be more difficult to ship.
Consider your skill set and other tools at your disposal when reviewing the following pieces of information.
What Sells Very Well on Etsy?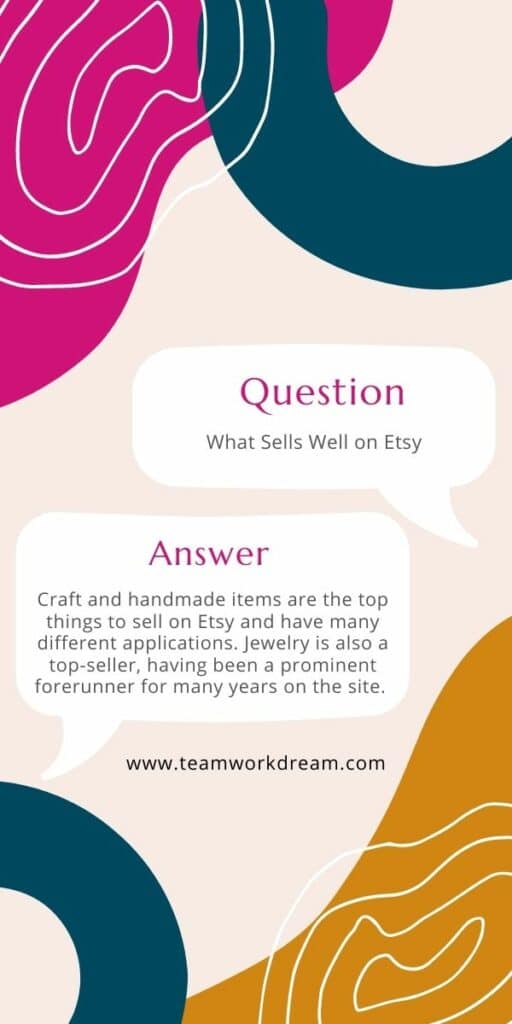 Craft and handmade items are the top things to sell on Etsy and have many different applications.
Jewelry is also a top-seller, having been a prominent forerunner for many years on the site.
During the pandemic, home decor sales spiked because people spent more time in their living spaces.
Although other categories have now taken over as top-sellers, interior decor items are still enjoying a healthy popularity.
Who is the #1 Seller on Etsy?
The current top-seller (as of 2022) on Etsy by a considerable number of sales is PlannerKate1. With a plethora of colorful (and often simple) stickers and a handful of binders and checklists for sale, she dominates the sticker industry on the site.
Her overall sales since her shop opened in 2014 are currently sitting at 1,844,867. It's close to 250,000 sales more than the #2 top seller on Etsy, so her first place is rather secure.
Any change in the current trends might bring another seller higher up the list later in the year.
What is the Number 1 Item Sold on Etsy?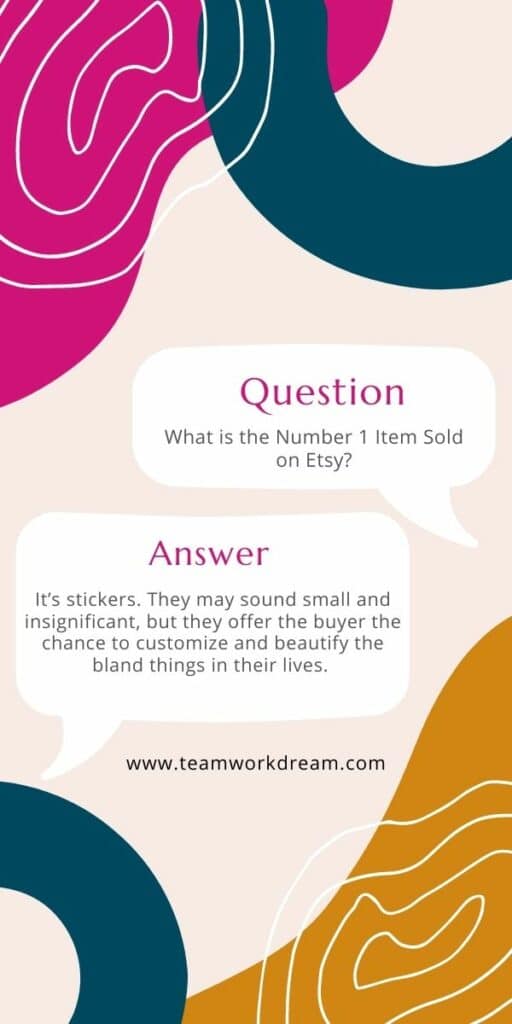 The answer to the question of what sells the best on Etsy should come as no surprise at this point. It's stickers.
They may sound small and insignificant, but they offer the buyer the chance to customize and beautify the bland things in their lives.
All this at a reasonably low cost, too. They make planners more organized; they make goal trackers more attractive to look at day after day. It turns out no one can say "no" to stickers.
What Kind of Etsy Shops Make the Most Money?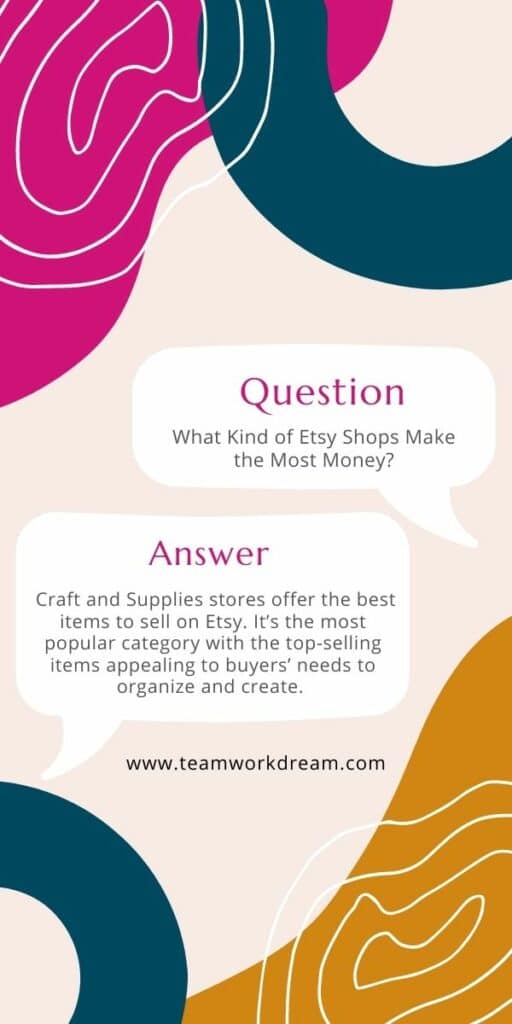 The current trends indicate that the Craft and Supplies stores offer the best items to sell on Etsy. It's the most popular category with the top-selling items appealing to buyers' needs to organize and create.
Items such as stickers, yarn, tools, and beads for making your own jewelry all classify under this category.
DIY craft kits are often a sound investment as a product, as they're easy to put together and facilitate the buyer's desire to make something they want at a lower cost.
It can also refer to patterns for knitwear or crocheted items, which involve creative outlay in inventing the patterns and then getting them tested. Once you've passed those stages, though, the patterns can sell themselves with some gorgeous photos to show what the final product could potentially look like.
The second best-selling category is Handmade, which can extend from artisanal soaps and custom clothes to personalized jewelry and party favors.
The biggest handmade favorite amongst buyers seems to be jewelry. Minimalist designs tend to do well in sales, and they're simpler to design and produce. As long as you can offer the buyer something unique and personal, the orders should pile in.
What is the Most Profitable Item on Etsy?
If you want a high financial turnover, the most profitable Etsy products are printables you can sell from home.
Digital art, chore charts, resume templates, day planners, fitness goal trackers, and even coloring books qualify under this concept. You can focus on specific genres like decorative illustrations or party printables like photo booth props, banting, and posters.
The possibilities and applications for printables are practically endless. You will need to dedicate a certain amount of time to creating the initial products, depending on what you're making.
You may also require specific software to fulfill your idea, which might involve a small fee if you don't already have access to it.
Once the work is done, however, you'll be able to earn money from the same item for an infinite amount of time without any more outlay.
There's also no shipping involved, so deliveries happen instantaneously, making buyers happy and reducing any potential headaches for you. It's the ultimate passive income with the lowest financial outlay.
What Makes the Most Money on Etsy?
Any of the items listed above has the potential to be one of the best things to sell on Etsy to make money.
The higher it is on the list, the more popular it will be with buyers. But it comes down to how well you can bolster interest for your chosen product and how well you market it.
Consistency is key, and with a little hard work you can build a brand and client base to the point where it starts snowballing into something more profitable than you ever imagined. A bit of luck doesn't hurt, either.
What to Sell on Etsy: Read Next
Love This? Save and Share on Pinterest