Looking for work from home jobs that don't involve phone calls? This is the guide for you.
Some of us love talking on the phone, fulfilling receptionist duties, answering customer service calls or handling sales calls… but let's face it – many of us don't.
In this guide, I will walk you through ten non-phone work at home jobs you can start looking at today – no talking to the public, or sales calls involved.
I will also provide a long list of companies who frequently have remote non-phone jobs on their jobs lists.
This post may contain affiliate links. For more information read full disclosure.
Why Look for a Remote Job That Doesn't Require Phone Calls?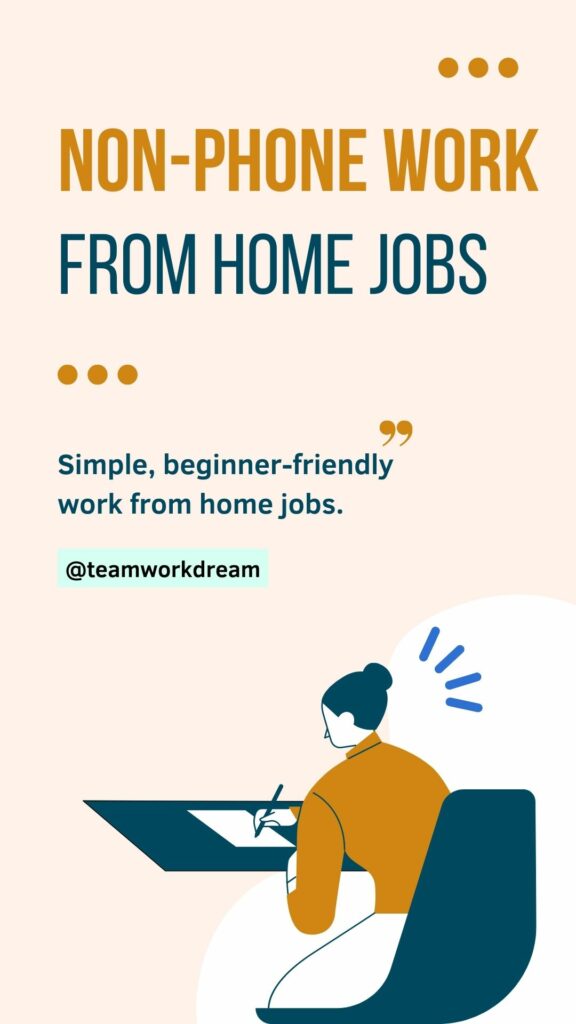 In recent years, the work at home landscape has been gaining popularity due to the rapid advancement in technology.
This has made it possible to work from anywhere in the world in different industries without you even having to communicate via phone.
There are simple and beginner-friendly non-phone work from home jobs across a broad number of industries and using different skillsets.
My Biggest Tip: If you're looking for flexible and non-phone remote work FlexJobs can help you find legit remote jobs. Sign up to join FlexJobs.
Types of Jobs That Don't Require Talking on The Phone
Chat Customer Support and Email Management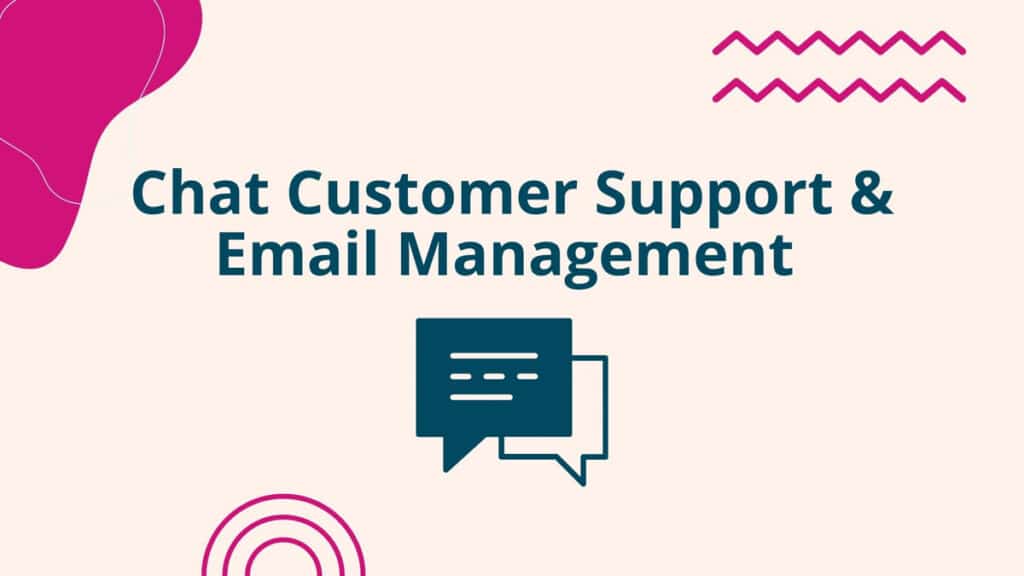 If you enjoy assisting people but prefer not to use a phone, you can provide customer service through email and live chat customer support.
You can even provide a full email management service for your client along with being an email customer support person.
Many companies that hire email and customer support chat agents require workers to have speedy and accurate typing. This type of non-phone job position requires you to reply to customer query messages and emails.
You can now learn how to do this highly requested job without making calls from the comfort of your home as part of the #FullyBookedVA course.
Transcription Typing Jobs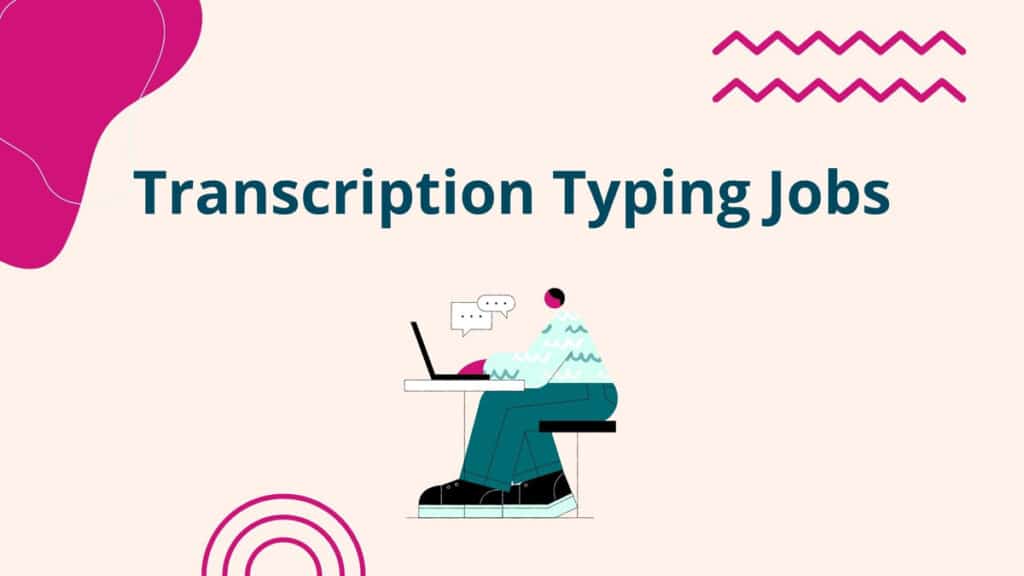 Transcription typing jobs allow you to convert video or audio files to text.
The demand for medical and legal transcription services has grown significantly along with general transcription.
Online business owners like vloggers and podcasters also look for transcribers to convert their online episodes to texts to use as blog posts and show notes.
I have personally provided this service in the past and it helped me a great deal in the early stages of my work from home career. I actually still have a few people who I do transcription for because I just absolutely love their content.
Want to know where to find some of the best transcription opportunities? Just read this post even if you are a newbie.
Freelance Writer / Copywriter Positions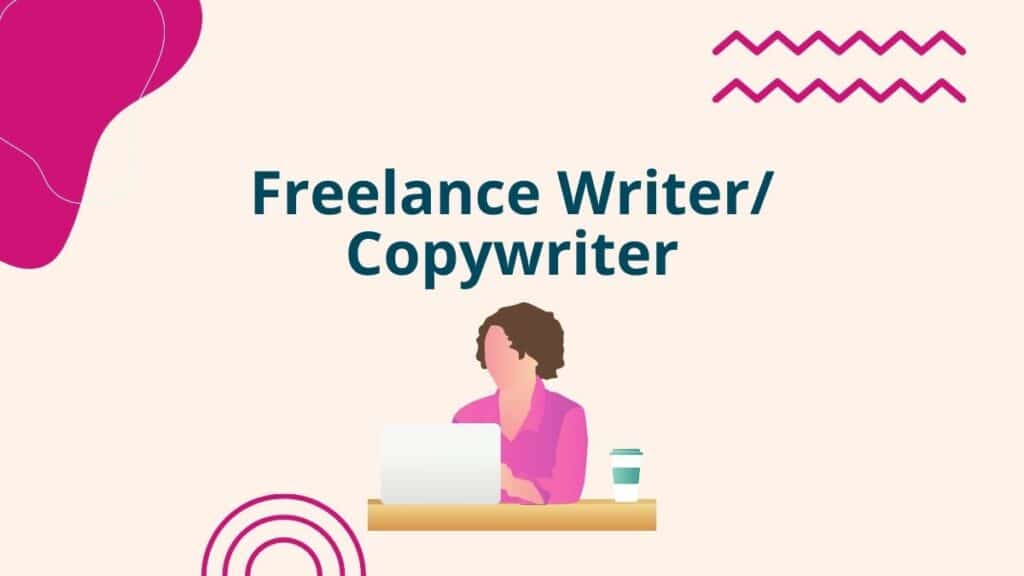 Businesses are continually looking for content writers to write their blog posts, articles, newsletters, email automation, landing pages and advertising copies.
If you enjoy writing and doing research then this is the perfect non-phone work from home job.
Each writing assignment brings new ideas for you to learn whether you are an experienced writer or a beginner. As your skill grows you will become more in demand and can quickly start to increase your rates.
To find out more about becoming a freelance writer check out this in-depth post on how to become a phenomenal freelance writer.
I provide this service for other bloggers in the personal finance and work from home niche and it can be very lucrative. If you would like to gain the write skills (see what I did there), I suggest you sign up for this course.
Editing and Proofreading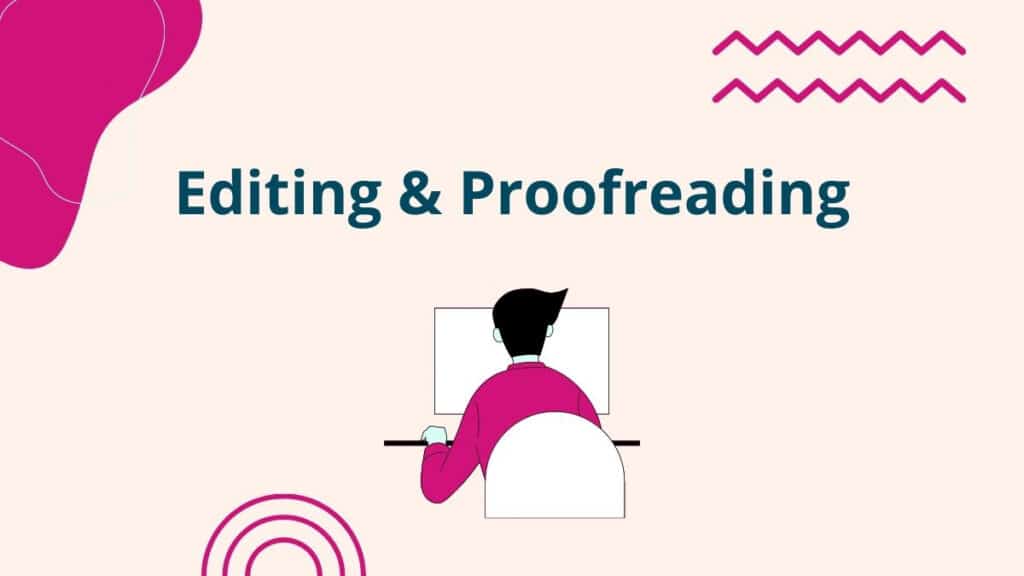 Editing and proofreading is another non-phone home-based job that is flexible.
Editing involves working on how documents are structured. On the other hand, proofreading entails spotting errors and correcting them in text. Often, roles will combine the two skills.
This is one of the best non phone jobs that you can do. It's a task that may only require corresponding with the client via email when sending documents back and forth for proofreading.
If you want to learn how to do this the right way I suggest you dedicate some time and listen to the General Proofreading and Theory workshop by the well-regarded Caitlin Pyle.
Virtual Assistant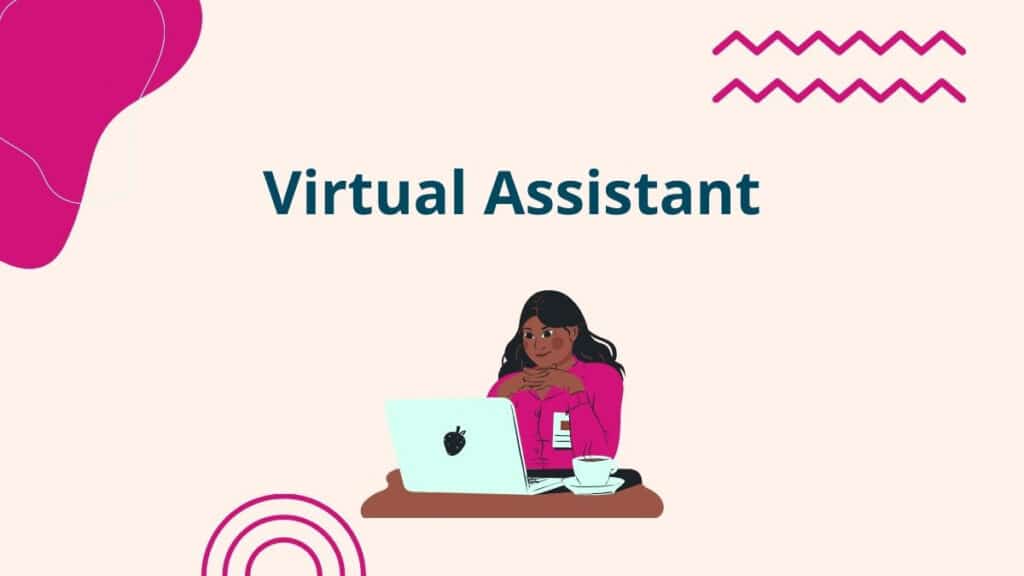 You can work online with clients and companies if you have skills in secretarial or administrative tasks that do not involve talking over the phone.
You can help with email, project, social media management and other technical tasks.
There are a whole range of valuable services that you can offer virtually.
You may initially need to have a phone or video call but once you and the client have signed contracts to get the work done everything else can be done electronically via email. Check out this mini-course as a first step into a VA non-phone work at home position.
Search Engine Evaluation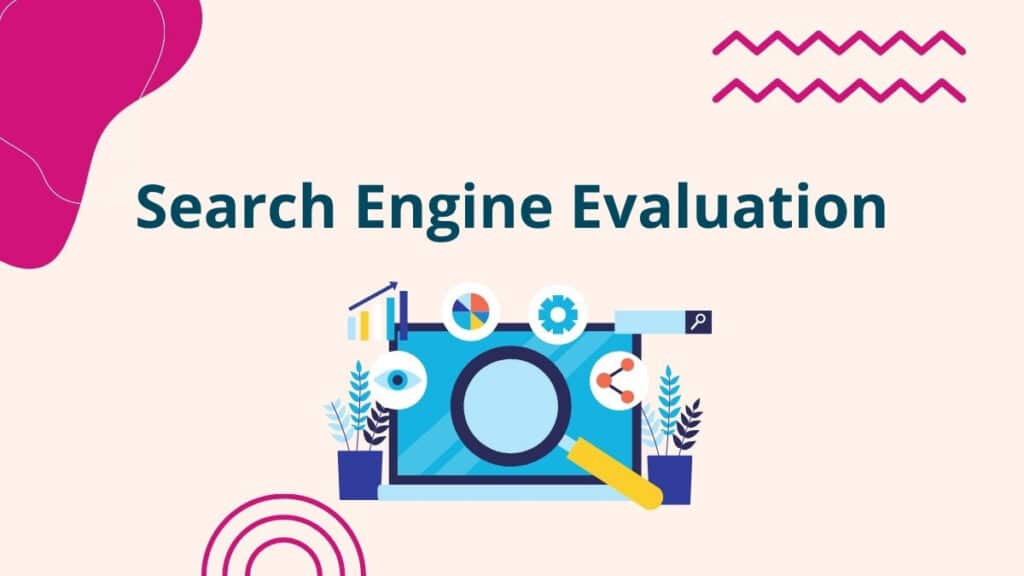 Search engine evaluation is the process of assessing the quality and relevance of search engine results.
This involves analyzing both the content and the ordering of search results, as well as evaluating the user experience of using a search engine.
Search engine evaluators may also be asked to recommend changes to improve the quality and relevancy of search engine results.
Data Entry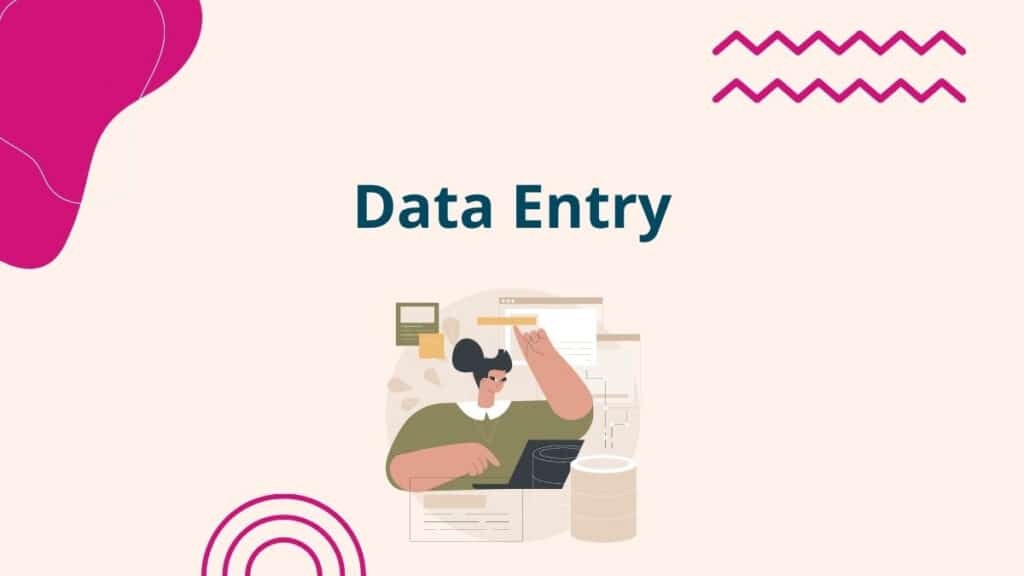 Data entry is also a non-phone work at home job popular for crowdsourcing tasks. It provides a huge demand for work and a large supply of employees worldwide. As such, it attracts lower rates on an hourly basis.
However, data entry is a good opportunity to get started on making a side income from home. You can read more about remote data entry jobs right here.
Bookkeeping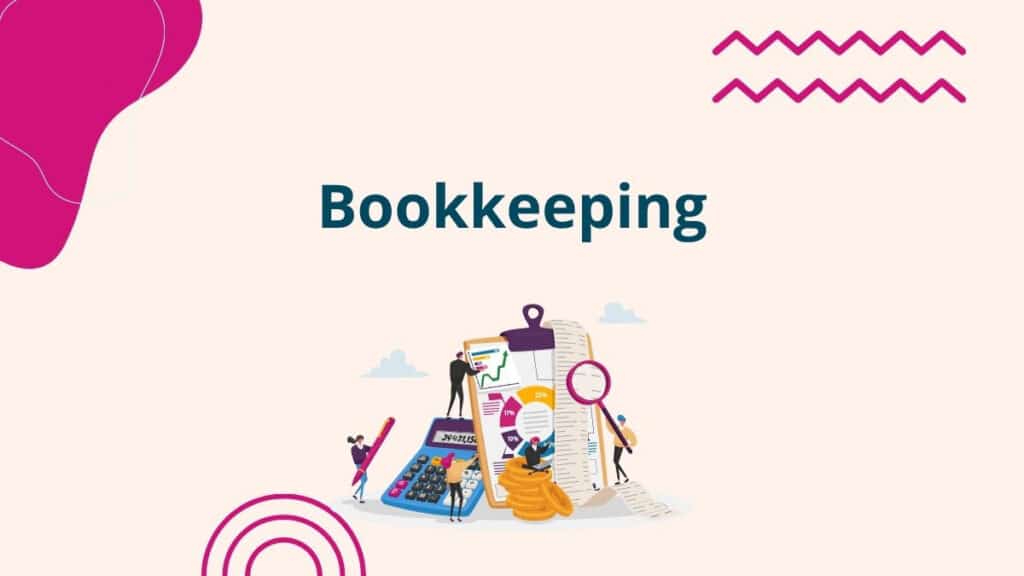 You can also conduct bookkeeping from the comfort of your home.
Although many clients looking for bookkeepers do not need any certification, taking a training course to understand the general accounting skills or apprenticing under bookkeepers who are successful can help you get your first job.
Right now you can actually take an online bookkeeping course and become a virtual bookkeeper.
Social Media Manager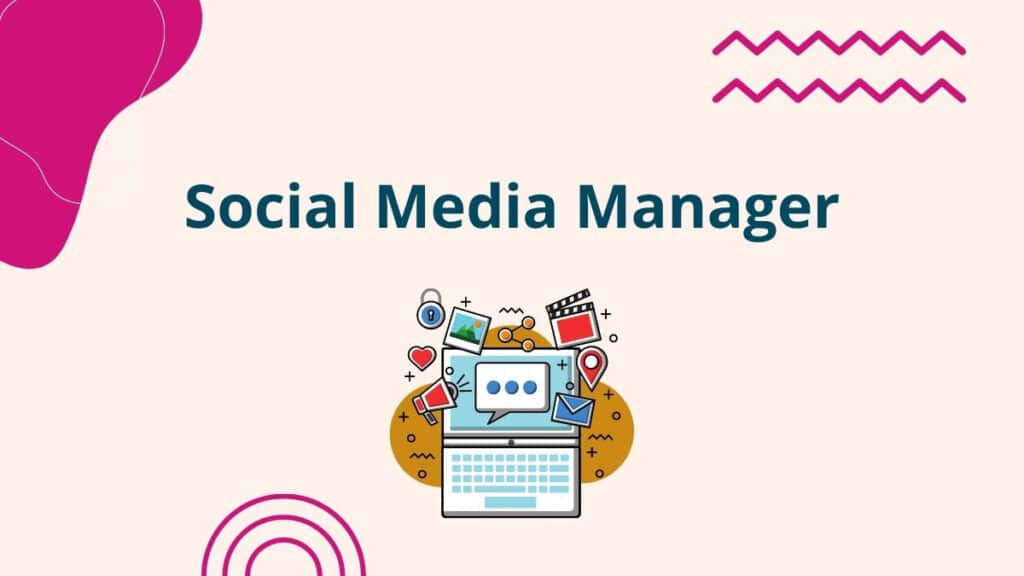 If you know how to use most of the social media platforms then you could easily provide your services to others and save them tons of time.
Use this skill of engaging an audience and increasing business as the behind the scenes person to your influencing client.
Billions of people use social media everyday so it would be wise to take advantage of this in-demand medium by choosing a non phone work social media career that you can make great money from.
No phone needed to perform this task just the skill to be able to analyze, create content, promote ads, and monetize content for potential clients.
If you can learn the right way to do social media management for yourself you can offer social media services to others and get paid.
You can find out more by reading this post or learn more by clicking on the button below for more details.
A great way to learn how to do this well with all the latest techniques is through the International Open Academy Social Media Manager course.
Social Media Content Designer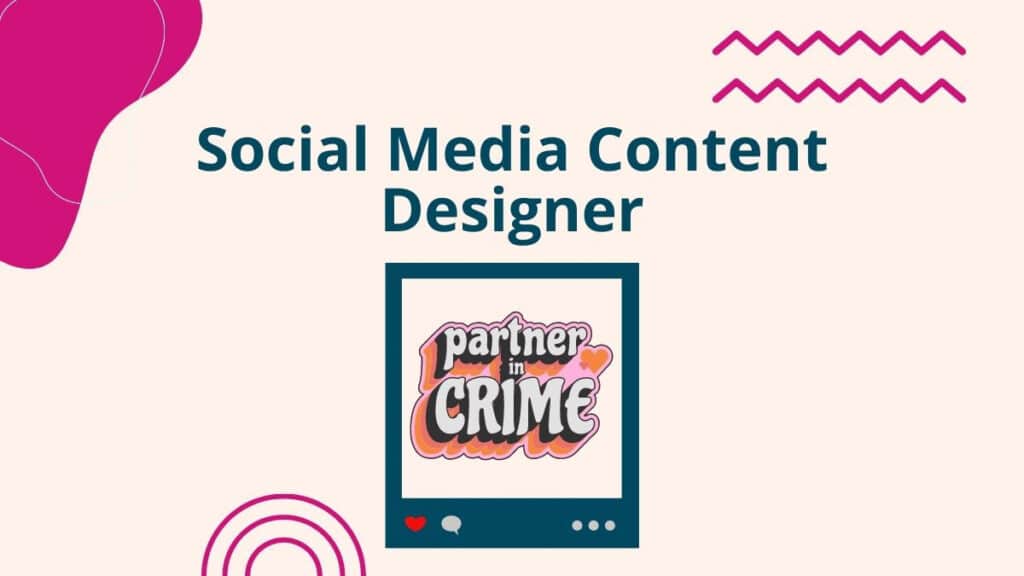 If you're looking for something more creative as a non-phone job then why not create and design social media content for all the various platforms.
Don't waste time just scrolling through social media. Use your Canva or Photoshop skills to make money as a social media content designer.
If you want a quick and easy way to design content then you can create your own templates or update ready made templates to quickly design lots of content. My suggestion is to create practical but engaging templates using Canva and either sell them via your own website or on a third party site like Etsy.
Companies You Can Work for That Do Not Need a Phone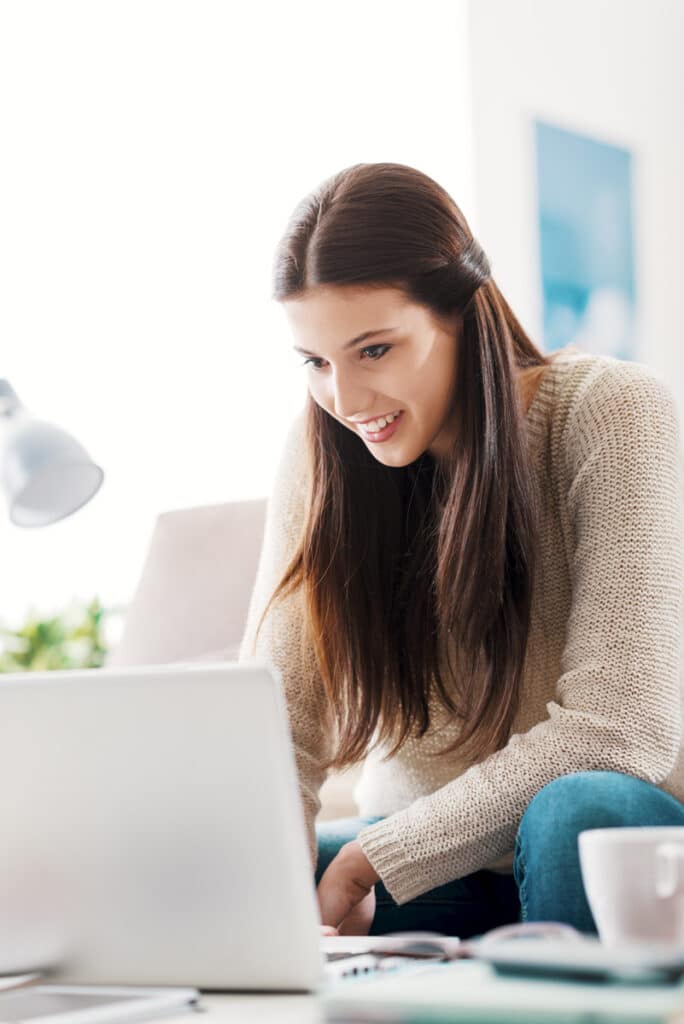 List of Non-Phone Work from Home Companies
While finding non-phone work from home jobs that are legit and even pay on a weekly basis may sound like a dream and not quite real, there are definitely legitimate companies that offer remote or work from home job opportunities out there that don't require you to be on the phone.
Here is a list of scam-free non-phone work at home companies that you can sign up to.
You can even check out the status of these companies by other users on Glassdoor or the BBB.
If you want to know the pay range you can also easily research the information on Payscale to get an idea.
Voicehub is a virtual phone system and a broadband phone service. Sounds strange that they are an actual virtual phone service doesn't it?
They offer work from home opportunities as social media representatives to conduct and monitor social media campaigns on LinkedIn, Twitter, and Facebook so no phone work is required.
Other non-phone work from jobs may include web development and marketing.
This company is always on the lookout for new inbox managers for their clients and you can work from anywhere. Your job is to take care of the client's inbox and bring it down to a manageable level.
No experience necessary as training will be given but you must be motivated, and have excellent communication skills.
Quicktate is a work from home-based company that recruits workers for transcription services.
They pay their workers weekly to transcribe different types of video or audio recordings.
TranscribeMe is another company that provides work from jobs for transcribers. You are required to undergo a registration process, training and take an exam course.
Successful applicants are then offered paid work paid every week.
This is a staffing company that recruits administrative assistants or virtual assistants as independent contractors. They also provide data entry, research writing, and chat support.
Upwork is an online marketplace for freelance work from home professionals. A wide range of freelance jobs is posted daily from different types of companies looking for services such as writing, customer service, editing, and proofreading services.
Gramlee also offers non-phone work from home jobs for editors and proofreaders. Clients are constantly uploading proofreading and editing tasks on the platform.
Appen provides another excellent source of non-phone work from home jobs in search engine evaluation and social media management.
Site5
Site5 is a web hosting company that provides live chat for their clients and people visiting their website. They have job openings for chat agents from time to time to assist their clients and visitors.
Belay offers non-phone work from jobs such as bookkeeping, content writing, and administrative tasks. You can take your management and administrative skills to the next level by taking up a wide range of duties from belay from home.
Cheat Sheet company is always looking for freelance entertainment writers to join their group of remote workers. You can become a content writer, search engine optimization (SEO) specialist, or a marketing strategist.
Ipsy also provides non-phone customer care representative jobs where your role is to recommend solutions to situations or respond to emails about the specific products they have. They also offer a variety of engineering and marketing jobs that may be the best solution for your non-phone work from jobs
Jobs at the Chat Shop are always in great demand. This is a UK-based company that provides live chat agents from the UK and US to companies and small businesses around the world. You will be handling live chats within customer care, sales and marketing and operational departments.
If you want an email or chat job, Zapier is frequently seeking out workers to fill this position. They also hire workers in marketing, engineering and development fields.
Crowd Content is a platform that focuses on the curation of blog posts, writing articles, ghostwriting, product descriptions, copywriting, development of local SEO city pages and SEO writing. You can select your project based on your expertise.
If you're looking for flexible and non-phone remote work FlexJobs can help you find legit remote jobs. Sign up to join FlexJobs.
Final Thoughts on Non-Phone Work at Home Jobs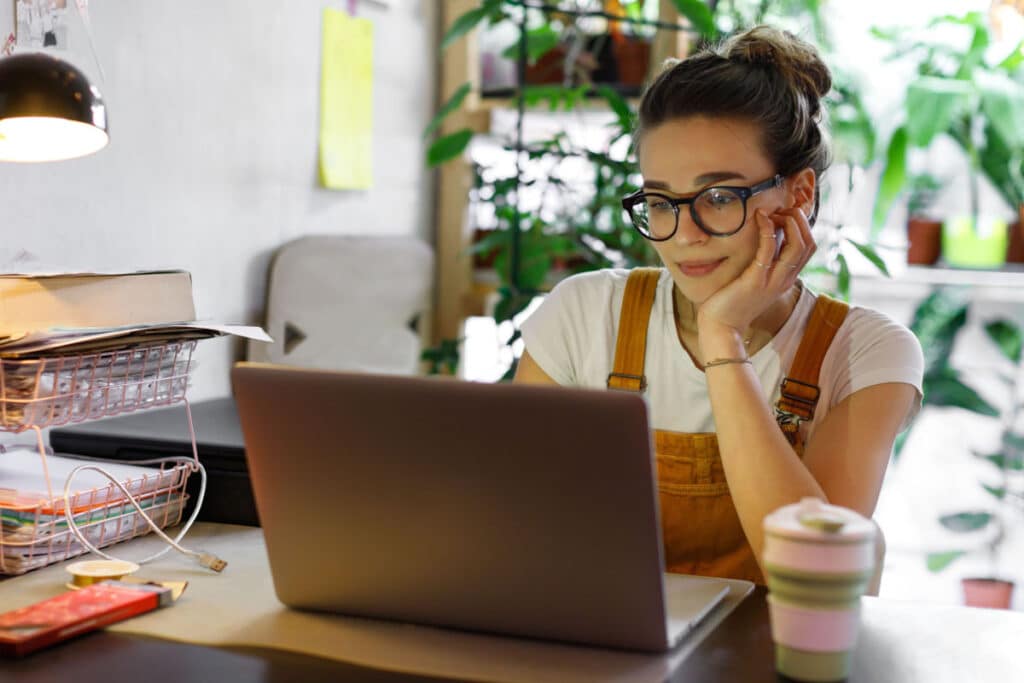 When it comes to non-phone work from home jobs, there are different types of jobs and an endless list of companies that often hire workers for these tasks.
Based on your availability and interest, you can try one or several ideas. Some of these jobs allow you to choose your own working hours and require no experience when starting out.
Love This? Save and Share on Pinterest!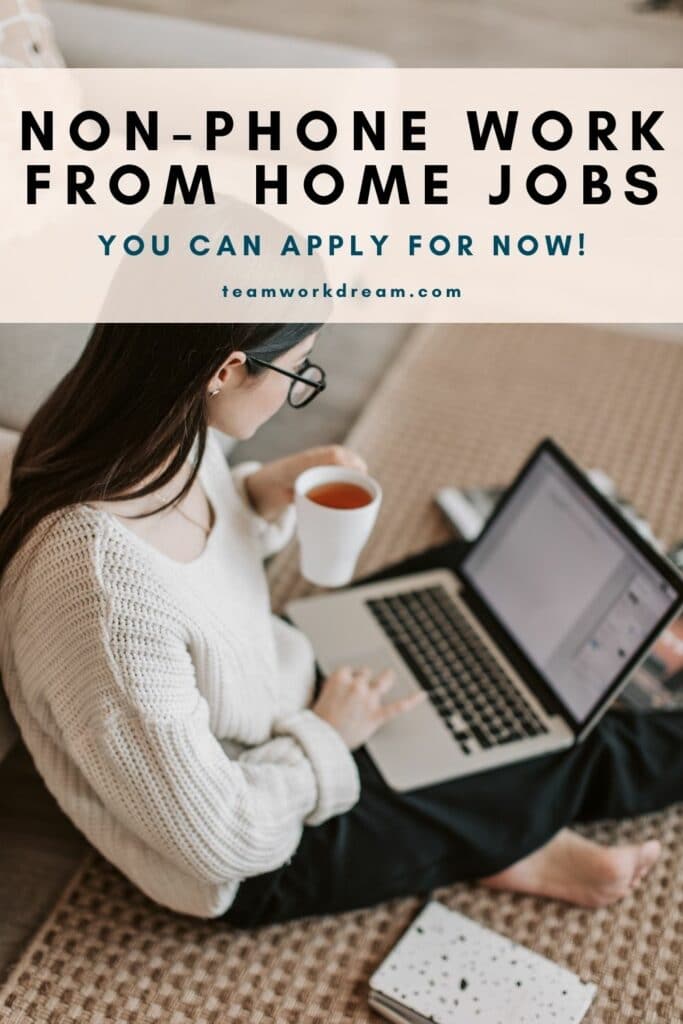 Want More Ideas for Remote Jobs That Don't Require Phone Calls: Read Next