Working from home has become the new normal due to the long-lasting pandemic, and customer service work from home jobs is among the most flexible careers that have easily adjusted to the worldwide change.
Customer service plays a major part within all industries, including international firms and these companies are outsourcing different types of customer service work from home jobs within departments to BPO companies.
This post may contain affiliate links. For more information read full disclosure.
BPO's short for business process outsourcing functions as the link and first point of contact between a company and its customers. If you've been searching for the ideal online customer service or customer support jobs that you can do from home, this post will pique your interest.
List of Remote Customer Service Jobs
1. Call Center Agent
Call Center Agents no longer need to be in the physical workplace to carry out their responsibilities. It's more flexible, convenient, and easier to assist and communicate with customers from the comfort of your own home with a headset, pc, and great internet service.
2. Claims Customer Service Representative
As a Claims Representative, you can work online to settle insurance claims, by assessing customers' situations and the facts derived from their claims. After investigating these claims, you will also make arrangements and authorize payments to customers.
3. Customer Support Representative
With access to the internet, Online Customer Support Representatives can respond to customer queries, while offering and explaining company products and services from home. Customers can also receive virtual assistance with setup and installation.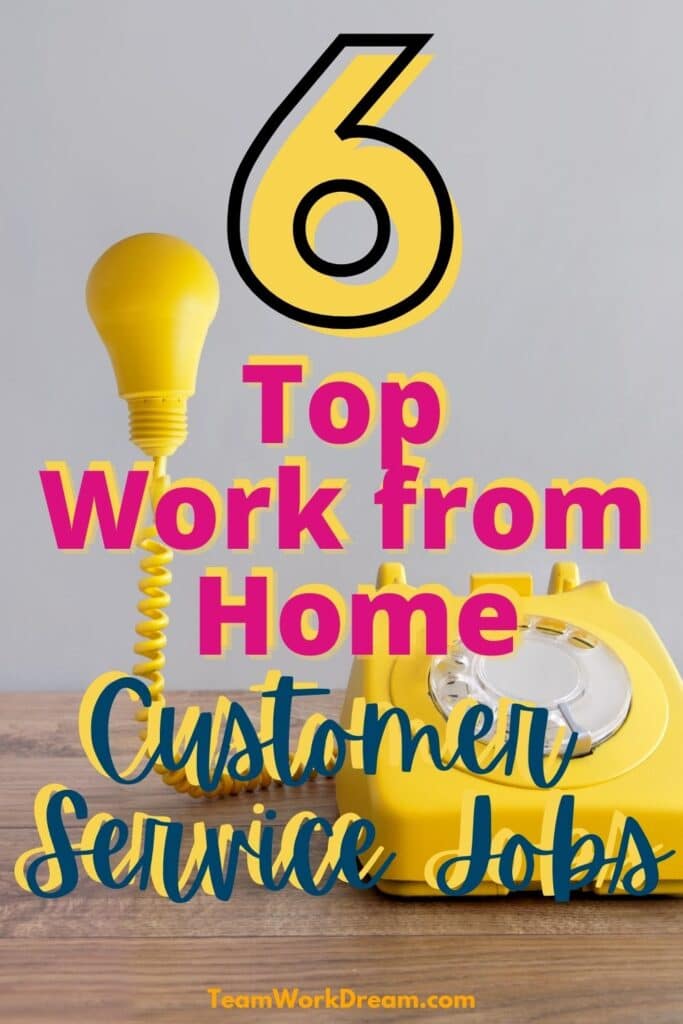 4. Live Chat Agent
You can work as a Live Chat Agent online gaining greater accessibility to customers who are seeking a quick personalized customer service experience.
Key requirements to become a successful work at home live chat agent are effective problem analysis, emotional intelligence, precise and understandable communication along with accurate and fast typing speed.
If you have all these skills then you have the effective ability to work from home.
5. Customer Support Engineer
Customer Support Engineers can work from home full time once authorized.
If you have the technical ability to answer customer questions about technical problems and companies' products and services and also help to instruct customers how to set up then you can start an online job as a support engineer.
6. Enablement Content Specialist
These specialists work with customer service employees by supplying the tools and skills necessary to ensure duties are carried out and customers remain satisfied.
This is more of a supervisory role so if you have this type of experience you can find full-time work from home employment performing this job.
Looking for scam-free work from home job opportunities? Find fully researched and vetted remote jobs with FlexJobs. Sign up now to join.
Top Online Customer Service Support Companies
Companies that specialize in customer service are widespread, but these are a few that stand out by offering international remote customer service jobs.
Facts to Consider When Applying for a Customer Service Work from Home Job
Working as a customer service professional remotely sounds terrific. However, there are a few key things to observe before deciding to work from home.
Do you have a quiet home environment?
Do you have a reliable and high-speed internet connection?
Have you created a workspace with ergonomic furniture?
Do you have noise cancelation headphones with a microphone?
Is your laptop up to date to install company software?
If you've answered yes to all these questions, there is no doubt that with excellent verbal and written communication skills you're on the right track. Working in customer service also requires the use of:
Empathy
High Emotional Intelligence
Effective Listening skills
Problem Solving Skills
Patience
Familiarity with Products and Services
Online customer support is flexible for many individuals. Browse through the facts, brush up your resume and get ready to apply to any of the companies listed above to start a customer service work from home job.
If you've found this post useful why not share it with others.
Related Posts