Today, there is a strong and increased demand for freelance editors and proofreaders. Why? Because more and more content is being written by authors and bloggers.
Every day a new ebook is published and authors are looking for professional proofreading services as they want their books to become bestsellers.
To save time and avoid mistakes these writers require the services of an excellent proofreader and this is the perfect opportunity for you to find the best proofreading work from home jobs that you can earn a great income from.
This post may contain affiliate links. For more information read full disclosure.
Before we get into the nuts of bolts of what companies are looking for whether you're a newbie or an experienced proofreader, let's first take a look at what proofreading is all about.
What Is Proofreading?
Proofreading is when someone gives you their written content to check or review errors and correct them to make the content perfect. It is the final editing stage that involves correcting grammatical errors such as typos, spelling, and punctuation.
BLACK FRIDAY/CYBER MONDAY SALE
Learn all you can now to start a new career for the New Year. Sign up for PROOFREAD ANYWHERE course. Get a gigantic 60% off and save while the offer lasts!
Why Is Proofreading Important?
Proofreading is an important step in making the written word read well, flow naturally and also look professional. It helps the reader to understand the content more clearly.
Reading any piece of work that is full of errors can easily put a reader off from trusting the author, errors can damage a company brand and/or prevent you from making future purchases of a book or publication.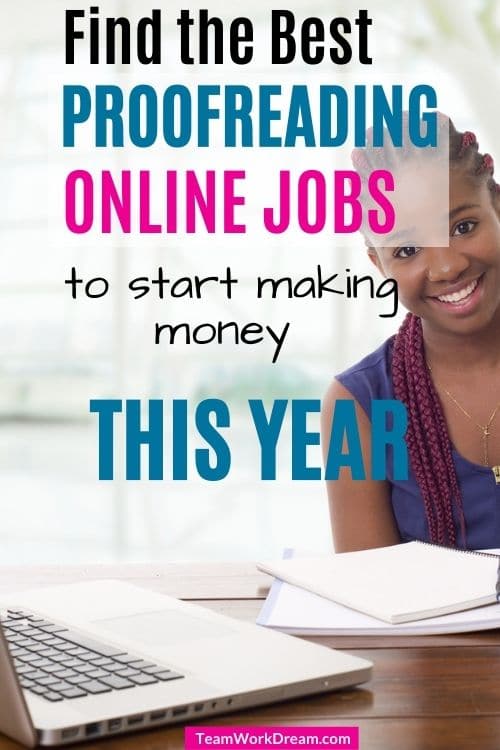 In extreme cases, it can even lead to litigation if, for instance, a manual doesn't have correct and clear instructions.
It's very doubtful that you would recommend a book to someone if it was full of grammatical errors or just didn't read well. You might even write a bad review because of your disappointment affecting the author's reputation.
So if you choose to be a proofreader you really will play an important role in making the document more enjoyable to read and helping in the success of a business.
Related posts for you to read
Best Proofreading Apps to Start Working from Home
50 Best Virtual Assistant Services to Offer Newbies
5 Best Transcription Job Sites to make $2000 or more
Do You Know the Difference Between Editing, Copy Editing and Proofreading?
One thing you must understand is that editing and proofreading are different. You need to know this so that you can set your proofreading boundaries or provide an additional editing service. In this post, I'll only be concentrating on proofreading but I'll explain the differences for clarification.
Editing is looking at the overall picture of a document. It is looked at generally rather than in minute detail looking out for things like, does the language flow clearly and naturally? Is everything in the right order? What can be completely removed or changed around to make it a better quality document?
Although very similar copyediting is also the correcting of readability but also makes sure that the document is free from errors, repetition, and inaccuracies.
Proofreading on the otherhand, follows a style guide and is used as a final run-through to find and correct grammatical errors, punctuation, and layout of a document.
Who Needs Proofreading?
Practically everyone needs proofreading done at some point. Students, lecturers, authors, publishing companies, journalists. advertising agencies, bloggers, podcasters, researchers, manufacturers the list goes on.
Some of the many written content out there that require proofreading services include eBooks, novels, technical journals, whitepapers, manuals, transcripts, blogs, landing and sales pages, emails, newsletters, social media posts, and other online materials. So you see, there is definitely a need and an ever-growing demand.
Are Proofreaders In Demand?
This is an emphatic yes. Although we are in the age of video, content on platforms such as YouTube still need written content to be found on the internet.
Besides the traditional proofreading of books, journals, transcripts publications, and various documents that will always require proofreading services the wave of social media and video content also need proofreading experts.
For instance, videos and audios are converted into written text every day whether by an individual transcriber or by AI. These documents will then need to be carefully proofread for human or machine error.
Most bloggers, vloggers and podcasters that you see use some form of proofreading service. So yes, proofreaders are in demand.
What Proofreading Skills Do You Need to Start?
Although different companies may use different proofreading guidelines, there are some requirements that you must have to become a professional proofreader. Here's a great guide you can use.
Many proofreading projects are in English. You will have to differentiate between US and UK English while others are in whatever language you speak in, this could be Spanish, French, German, or any other language.
You also need to be aware that you can't just use Google Translate and hope for the best, your English and language skills along with your grammar must be on point.
You should and you must be able to insert correct spelling, find errors and use suitable punctuation. You have got to be eagle-eyed and detailed oriented to pay close attention to the tiniest mistake and identify any errors in the shortest time possible.
If you're an avid reader and enjoy reading up on a variety of topics then proofreading could be for you.
As you can imagine proofreading involves a whole lot of reading of books, manuscripts, essays, and articles. If you get in the habit of reading every day, your proofreading journey will be that much easier.
Do you Need a Degree to Proofread for a Living?
You might be saying to yourself that you've seen ads for proofreaders requiring a degree. Yes, this is true in some cases but not in all plus if a degree is required it is not always necessary for it to be an English degree.
Your degree could be in History or Science, Economics or Journalism especially if you're entering a particular niche to proofread technical papers. Just know that having a degree can give you a slight edge for better-paying proofreading opportunities.
Want to find out further information on what is required to become a proofreader? Then sign up to Caitlin Pyle's free proofreading work from home workshop on how to get your proofreading business started.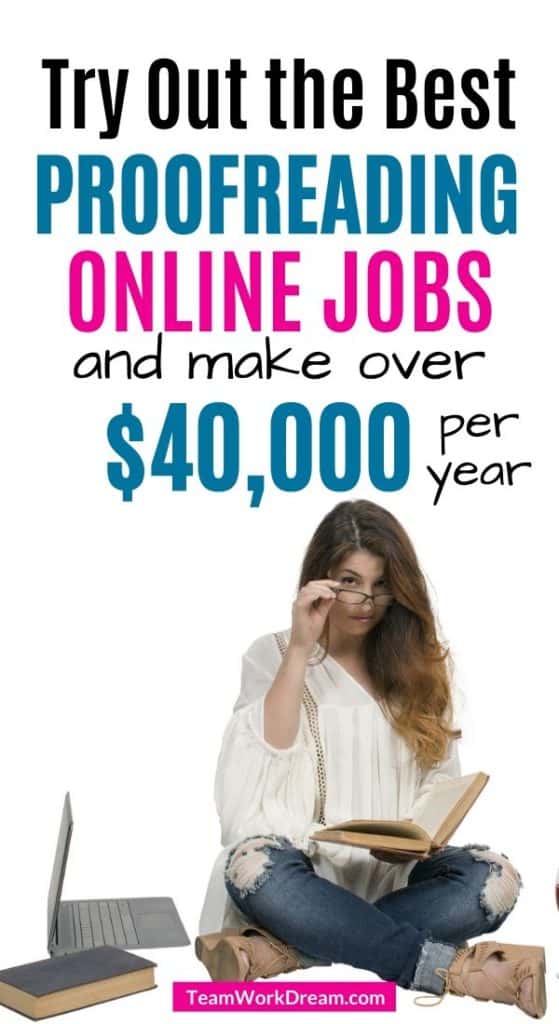 Can You Learn to Do Proofreading?
Yes. You can learn how to proofread at a number of different institutions like your local college or journalism school but if you're restricted for time then learning online is a great way to get into the proofreading business.
There are a few free online courses that can provide a basic guide on how to become a freelance proofreader but it is always best to get an online course that is detailed, easy-to-understand, does not contain any fluff and has a proven track record.
What's great about learning online is that you can learn at a pace that best suits you taking some of the pressure off.
One of the best proofreading courses out there is the Proofread Anywhere course and you can choose to do general proofreading that provides comprehensive and extensive technical information, tools and a ton of answers along with practice sheets and tests to become a professional and in-demand proofreader.
Where Can You Find Proofreading Jobs?
There are great places where you can find proofreading jobs and a lot of them, as they say, are right under your nose. You can find them on relevant social media platforms such as Facebook groups and LinkedIn, just make sure that your information is clear and up-to-date on your profiles.
You can also find dedicated proofreading and transcription companies that are always looking for qualified editors and proofreaders but I'll go into more details about that below.
Many people have found work from home jobs including proofreading opportunities within Facebook groups by letting people know that they are available to help.
Within these social media groups, you can tastefully promote your services and also receive recommendations once you start to build up a client base.
>>Learn more on how to get your first client and grow your client base>>>>
Other places you can find proofreading work are job advertising boards.
When searching for proofreading jobs, there are helpful terms you can use such as freelance proofreading, online proofreading jobs, beginner proofreading jobs, and proofreading positions. These keyword terms can help you identify possible places you can find proofreading jobs.
You should also ensure that you use the typical keywords for work at home jobs like remote, telecommute, freelance, contract, and home office when searching.
What Proofreading Tools Do You Need?
You will need a laptop or a desktop to work on, but you can choose the one you work best on. The good thing is you probably already have a laptop, pc or tablet that you can work from so that's one less expense to worry about when starting your proofreading business.
A laptop is convenient because it is portable allowing you to work from anywhere but a more lightweight option to do your proofreading job is an iPad or Tablet along with a stylus.
In addition to that, you will also need the relevant apps to comfortably work with such as the easy to use Grammarly and the annotating app Xodo.
And don't forget your trusty dictionary and thesaurus and you might also need to refer to a grammar book or two. These books are available online as ebooks but I just love the feeling of turning real pages that you can easily order proofreading books on Amazon.
If you're a traditionalist you will definitely need a couple of stylish red pens to add the right proofreading symbols to any work that you're correcting. You can easily get them here.
If you do plan on ordering take advantage of the 30-day FREE Amazon Prime trial to get free shipping and quick delivery.
Which Proofreading Apps Should You Use?
When it comes to what apps to use for proofreading you can easily track changes in Microsoft Word or Google Docs but when on the go you can annotate using quick guide proofreading symbols with iAnnotate for the iPad or the Xodo for Android devices.
I personally use the well-kept secret of Xodo which is FREE to use, it works on my android devices and I can mark up my documents with proofreading annotations using a stylus. iAnnotate only works on Apple devices.
If you want to know more about the Xodo app read this post.
Other tools you may need include Grammarly and when wanting to proofread professionally it is best to go Pro. You can also use the color-coded Hemingway editing app. Use Google Drive or Dropbox to easily store and share your proofreading changes with clients along with a decent email address.
Storing your proofread files on a cloud-based system is also pretty important just in case of any technical difficulties with your electronic devices.
The last thing you want is to lose everything you just corrected on a 50,000 word document because your laptop broke down.
However, you should not just rely on apps to do your proofreading job because they are sometimes unable to pick up every detail. That's where you're skillful eye and proofreading knowledge plays a major part.
How Much Can You Earn as a Proofreader?
Depending on your experience, what company you're working for, and their budget, or if you're a freelancer you can be paid per word, per hour or project.
According to the US Bureau of Labor Statistics of 2019, the highest-paid proofreaders can earn from $49,000 to $55,000 annually.
As a beginner, you can expect to earn from as little as $10 per hour but that can quickly increase depending on your experience, technical knowledge and speed and how many clients you can handle.
There is a basic formula you can use for yourself and it is hourly wage x time spent / number of words x 1000.
On average, depending on how much work you want to take on you can earn up to $40,000 and even more.
As you gain experience and clients are happy with your work, you can definitely increase the amount of money you make as a proofreader. As a guide take a look at this story that is sure to get you fired up.
Companies That Offer Proofreading Jobs.
Along with dedicated proofreading companies, you can find proofreading and editing opportunities with transcription, content writing and court reporting companies. But here's a list of just a few of the most popular proofreading job sites out there and some are great for entry-level proofreaders.
1. Proofreading Services
Proofreading Services has both full-time and part-time online proofreading work opportunities. However, for you to be assigned a proofreading job, you must pass a screening test that lasts around 20 minutes.
The benefit of working with proofreading services .com is that they offer flexible working schedules and the rate of pay is competitive.
2. FlexJobs
FlexJobs is an online site where you can sign up and apply for work from home proofreading jobs. You can sign up for their 14 day free trial and check out the editing and online proofreading job section.
One thing to note is that FlexJobs requires you to pay a monthly membership fee so that you can access all types of remote proofreading jobs.
3. Fiverr
Fiverr is a great beginner platform that allows you to sell freelance services including online proofreading services. You create a gig for your proofreading service and start earning as soon as you apply or accept a request.
Just remember that the pay when starting out as an entry-level online proofreader on this platform tends to be quite low and Fiverr takes 20% of your earnings. On the positive side, once your experience grows you can quickly increase your rates.
4. Wordvice
Wordvice is a great company offering open positions for proofreading. As a proofreader, your work involves editing admission essays, dissertations, research articles, and thesis. Wordvice's pay structure is based on the turnaround time from clients and word count.
5. Upwork
Upwork is an easy freelancer platform to join and requires you to complete your profile and add your skills so that they can match you to available proofreading jobs.
6. Cactus Communications
Cactus communications usually look for proofreaders that have a medical or scientific background. They offer monetary benefits if you deliver quality and consistent work and flexible working hours.
7. Edit Fast
Edit Fast provides a platform for online proofreaders. However, a percentage of the total price of the project is deducted after the job is complete. Before any proofreading work is assigned Edit Fast requires you to submit a proofreading test for review.
8. Scribe Writing
Scribe Writing is a proofreading site that accepts freelance manuscript proofreading services. You can interact with authors and writes and best understand what they need and want.
9. Writer's Relief
Writer's Relief offer editing and proofreading jobs for poems, novels, essays, cover books, and short stories. There is a flow of work throughout and competitive rates are offered to successful applicants.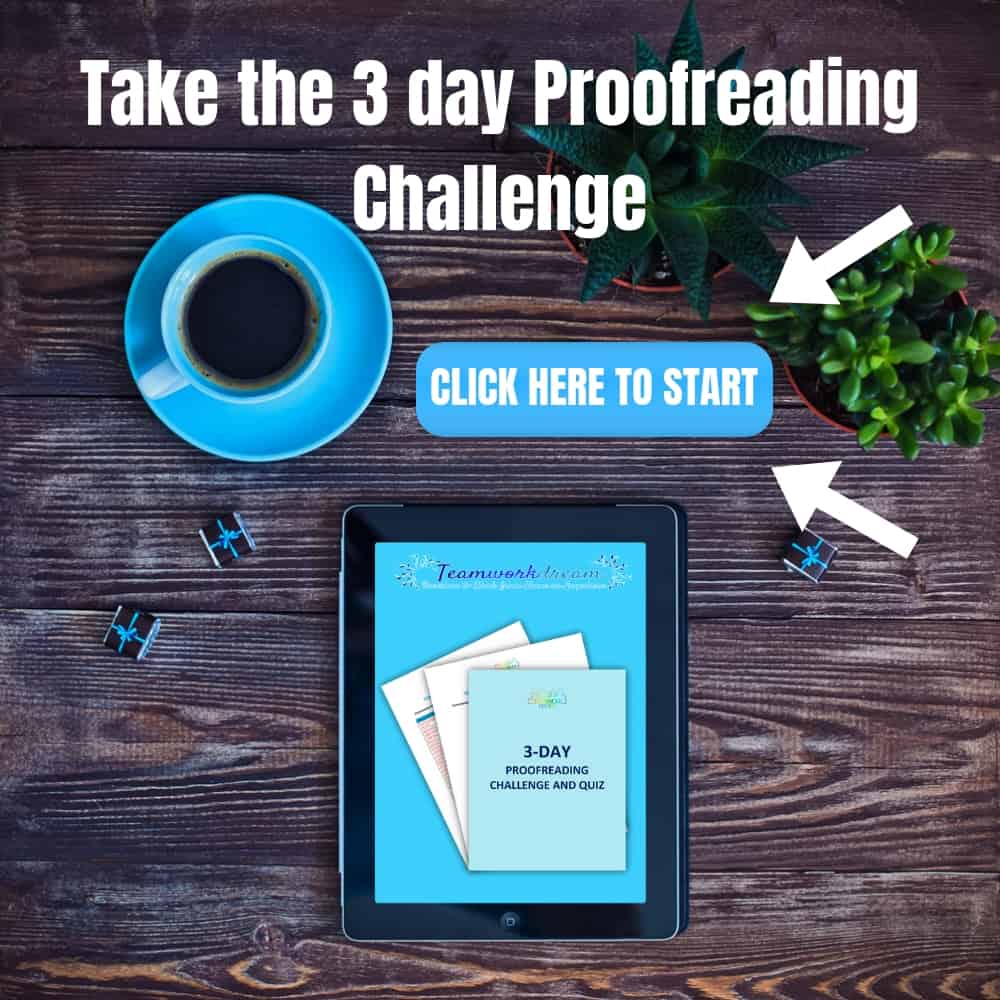 Final Thoughts on the Best Proofreading Work from Home Jobs
Working from home is a great way to be your own boss, choose your own hours and have the freedom to start earning as little or as much as you want.
Becoming an online proofreader is a wonderful way to help others and an excellent opportunity to grow your work from home business setting rates that are suitable for you to start obtaining your financial freedom.
Why not share this post with someone who might be interested to become a work from home proofreader and if you have any comments just add it below.
Related Posts on Proofreading
How to Make Proofreading Easier with the Right Apps
Where to Find Local Transcription Work
How to Become a Phenomenal Freelance Writer