You had lots of work from home ideas and have always wanted to offer a service virtually but the one that stands out most for you is how to start a virtual bookkeeping business.
This post may contain affiliate links. For more information read full disclosure.
But are you good with numbers, oganized and methodical? Do you have what it takes to start working from home as a bookkeeper? Let's find out what you need to do first to get started?
What Does a Bookkeeper Do?
The work of a bookkeeper is to make sure that the financial books are accurate and efficient. They record financial transactions such as payrolls, billing and much more.
It may sound a lot like accounting but a bookkeeper, unlike an accountant, never has access to money. Their work is to maintain financial records to make sure they are correct and accurate. Here are some tips on how you can become a bookkeeper from home and earn an income.
Related Posts on Virtual Businesses
Learning Bookkeeping
If you have experience in money related jobs then that puts you at an advantage to becoming a successful bookkeeper. However, if you do not have any experience, you can always learn bookkeeping from your local college or if you need more flexibility you can learn bookkeeping online
Through an online bookkeeping course you can acquire the necessary skills on a user-friendly platform with the added benefit of working at your own pace. One of the best online bookkeeping programs out there is from the Bookkeeper Business Launch. You can have a sneak peek at the syllabus and try out the FREE TASTER course right here.
Registering Your Virtual Bookkeeping Business
If you decide to set up a business for bookkeeping from home, it is very important to register the business. Registering your bookkeeping business is crucial because you will be handling financial matters of other businesses which are highly delicate.
Registering your business can also go an extra mile in instilling clients' confidence in your business. However, you can work as a freelancer through online sites that do not require you to have a license.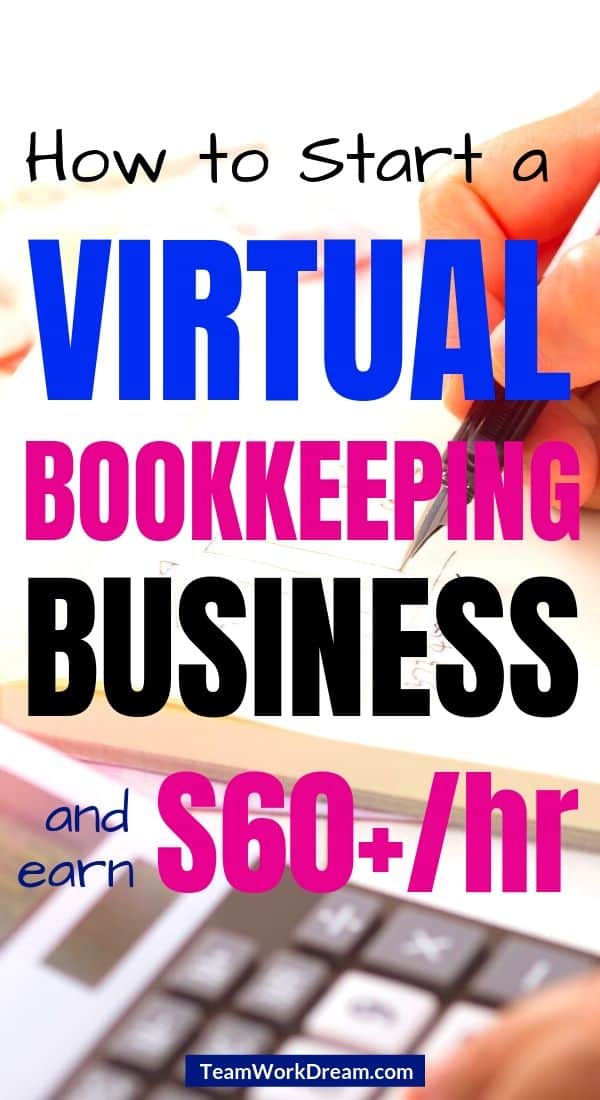 Protecting Your Bookkeeping Business
You can protect our business by purchasing an insurance cover. Considering you will be dealing with sensitive financial data it's important to get a business liability cover, professional liability to cover errors and omissions and data breach.
How to Find Clients For Your Bookkeeping Business
It is important to know who serve. Most people who start bookkeeping business are too eager and tend to accept any client. Before you sign in clients make sure their businesses are registered for security reasons.
Reassuring Clients
You need to instill confidence in your clients that their personal and private information is secure and being handled with utmost confidentiality. You need to find a secure space where you will be keeping all your bookkeeping work.
Creating a Website
Another key aspect to becoming a successful bookkeeper is having a neat and attractive professional website. It is not necessary for you to create a complicated website that will increase your budget. A simple yet attractive site with a list of all your skills and services you can offer will attract potential clients.
WANT TO CREATE YOUR OWN  WEBSITE?
As a SPECIAL OFFER from me, you can start a blog for as little as $2.95 per month with a Hostinger Premium Plan and you won't find a better deal anywhere else. Sign up and get a free domain name, unlimited websites, unlimited email accounts and unlimited bandwidth plus excellent 24/7 support.
Advertising and Marketing Your Virtual Business
Just having a website is not enough to advertise your bookkeeping business. You can market your website through social media platforms like Facebook, guest post on blogs about your work and even send cold pitch emails to prospect for clients.
Public forums can also help you advertise your work. Another essential way you can advertise your business is printing business cards when you attend business conventions or print brochures and issue them at the local businesses.
Setting Your Bookkeeping Rates
Sometimes coming up with a rate is hard but it is important. If you charge too high you might risk not getting any clients and if you charge too low, you risk working too hard when the reward is not as good.
You can go to the internet on salary websites and learn on the methods you can use to set your fee. You can also search for testimonials from successful bookkeepers. This helps to determine how you can set your rates without charging too high or too low.
Continue Learning
Learning more about bookkeeping continuously instills you with confidence and the right skills to operate your business.
You should not get comfortable because you have established a client base. Continue learning and even start offering more services. This way you can get new ideas that will help you run your business more efficiently.
Come up with new ideas and improve your service delivery to attract more clients and retain your existing clients for high-quality work.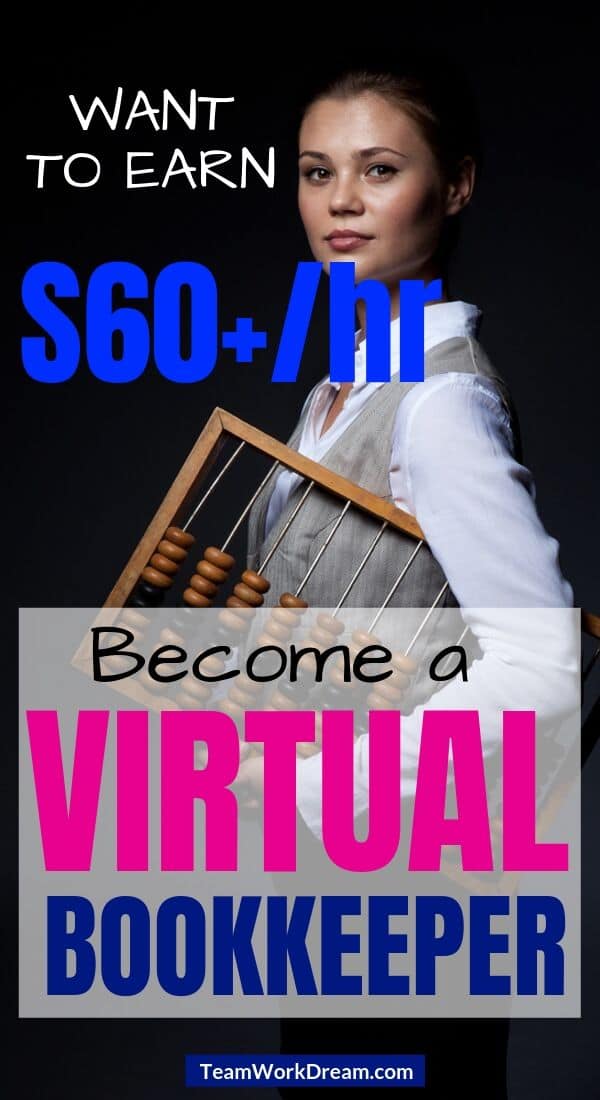 Today, companies are growing and expanding, and new startups and online businesses are opening up all the time. Therefore, bookkeeping has a lot of opportunities and is a great work at home career because it is needed by nearly every industry around.
>>>Want to find out more information about Virtual Work from Home Opportunities? Take a look right here!
It does not require too much capital investment if you already have the required skills to become a bookkeeper. What you do need is patience and the right amount of dedication to give yourself time to learn how to start a virtual bookkeeping business from home.
Know anyone who's interested in becoming a virtual bookkeeper? Share this post with them
Related Posts on Virtual Businesses