How to Get Paid to Pin on Pinterest
One of the things you do to relax is to have a look at some of your favorite things on Pinterest and start pinning to your personal boards. But did you know that while you're sitting there chilling and scrolling through your smartphone, tablet or desktop, collecting recipes and new hairstyles you could actually get paid by doing Pinterest Virtual Assistant jobs?
Yes, you can make money just by having fun on the popular pinning platform doing various Pinterest virtual assistant jobs and make an excellent full-time income pinning for others!
This post may contain affiliate links. For more information read full disclosure.
If you think you would enjoy the challenge and you want to upgrade your pinning skills to start making some extra cash there are a number of ways to use Pinterest to make money online. You can read more about it right here.
Today I'm going to let you know how you can make money pinning for others by doing Pinterest Virtual Assistant jobs and even scale up to become a Pinterest Manager. But first, let's get the basics out the way.
What is Pinterest?
Now for those of you who don't know, Pinterest is a powerful search engine tool for images. It's a helpful medium that uses pictures to attract you and take you to relevant searched for information on blogs such as those recipes you love so much, products you like using and even videos.
Related Virtual Assistant reads:
Through these attractive images, you may end up using or purchasing a product or service just by the power of Pinterest.
If you truly want to know how powerful Pinterest is here are a few stats for you.
Pinterest is the 4th most popular social media platform in America

Nearly a quarter of the US population use Pinterest

250 million people use Pinterest every single month

80% of Pinterest users are on mobile

Pinterest reaches 83% of women aged between 25 and 54

The use of Pinterest by men is rapidly increasing every day.

Higher income households are twice as likely to use Pinterest than lower-income households
So, as you can see from these statistics there are a whole lot of people using Pinterest which means that there must also be quite a number of people uploading image content onto Pinterest for users to see. That's where you come in. You can start to offer this virtual job to prospective clients as one of you popular services.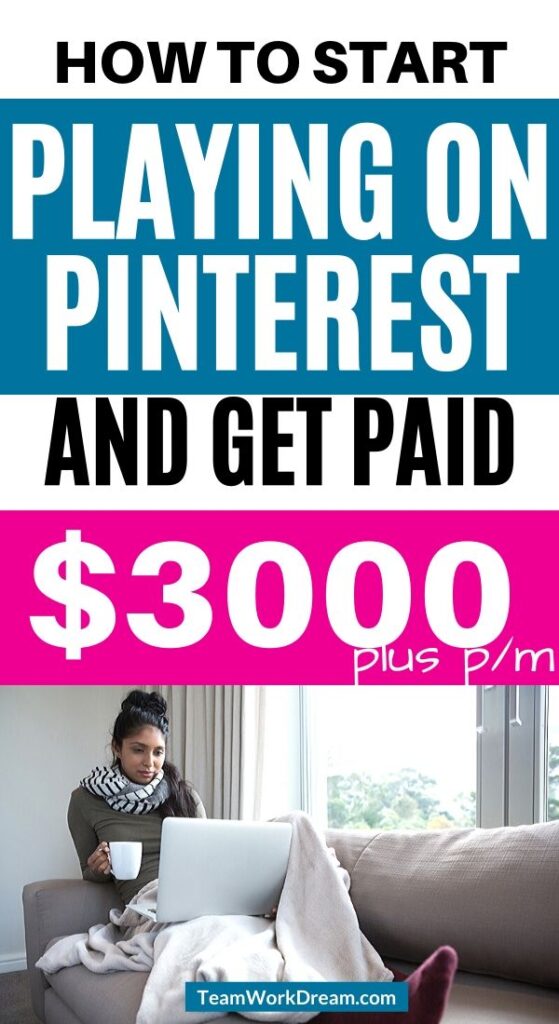 How to Become a Pinterest Virtual Assistant
If you want to become a Pinterest Virtual Assistant you've got to know how to do the job the right way.
First of all, you need the basic qualities of organization, good communication, and you must be reliable.
If you have these general qualities the next best thing to do is learn how to offer a Pinterest service by taking the Become a Pinterest VA Today course.

>>>Before going straight into the full Pinterest VA Today course why not try out the free Pinterest VA training workshop?
This is a course created by Kirsten Larson of Believe in a Budget who is an extremely experienced Pinterest VA who loves sharing her knowledge on all things Pinterest-related.
This course is always in super high demand so if you want that special deal make sure to check out the full details yourself.
What You Will Learn on the Pinterest Virtual Assistant Course
Just so you know, this Pinterest course is not padded out with fluff. This is a serious course packed with useful and up-to-date content, easy-to-understand step-by-step instruction all done in a visual format through videos.
Once you dedicate the time and incorporate the steps you really should have no problem in getting your first client.
If you want to find out more information just register for the free workshop.
What's Included in this Pinterest Course
So that you can offer a full Pinterest service to potential clients the course covers all aspects of how to help small businesses to have a true presence on Pinterest.
In-depth knowledge of what a Pinterest VA and Pinterest Manager are plus learn some of the most common phrases used within Pinterest.

Find out the 10 services that you can offer, create service packages and what rates to charge

How to find those Pinterest virtual assistant jobs and land those paying clients

How to grow your client relationship by providing monthly reports on strategies and results

Learn strategic ways to boost your clients' presence by forming long-term traffic

You'll also learn how to grow and scale your business

Not only that, included is how to create and design pintastic pins, plus learning Pinterest SEO

How to use automation tools like Tailwind to make scheduling easier

Learning how to use promote pins to maximize the potential of your client's business

Plus lots and lots of bonuses that are regularly updated. One of the greatest benefits of this course is the client leads. Within this private group, you have access to the latest Pinterest VA jobs available.
PINTEREST VA SUCCESS STORIES
Don't just take my word for how good this Pinterest course is, why not check out these true life testimonials of how well these VA's are doing in their Pinterest jobs? Check out the full details right here.
What Pinterest Virtual Assistant Services Can You Offer?
Whether you are an admin expert or have entry-level skills you can offer a number of services it just depends on how deep you want to go. If you are creative, analytical or able to provide great one to one consultations then you can divide your Pinterest skills into separate services.
Pinterest Pin Designer
You might really have a knack for the design side and wish to offer Pinterest pin design templates or design packages.
All you need is a good eye for design and the ability to use free or paid graphic design services like Canva, PicMonkey – sign up for the 7-day free trial, or if you've taken design courses using Photoshop or Adobe Spark.
To help with your pin designs you will need access to free stock photos such as Pexels, Kaboompics, Pixabay, Unsplash and others but it's always best to use paid-for stock images.
There are great paid stock photo sites like Depositphotos, Yay Images, Creative Market and if you want real feminine stock photos you can't go wrong with Haute Stock.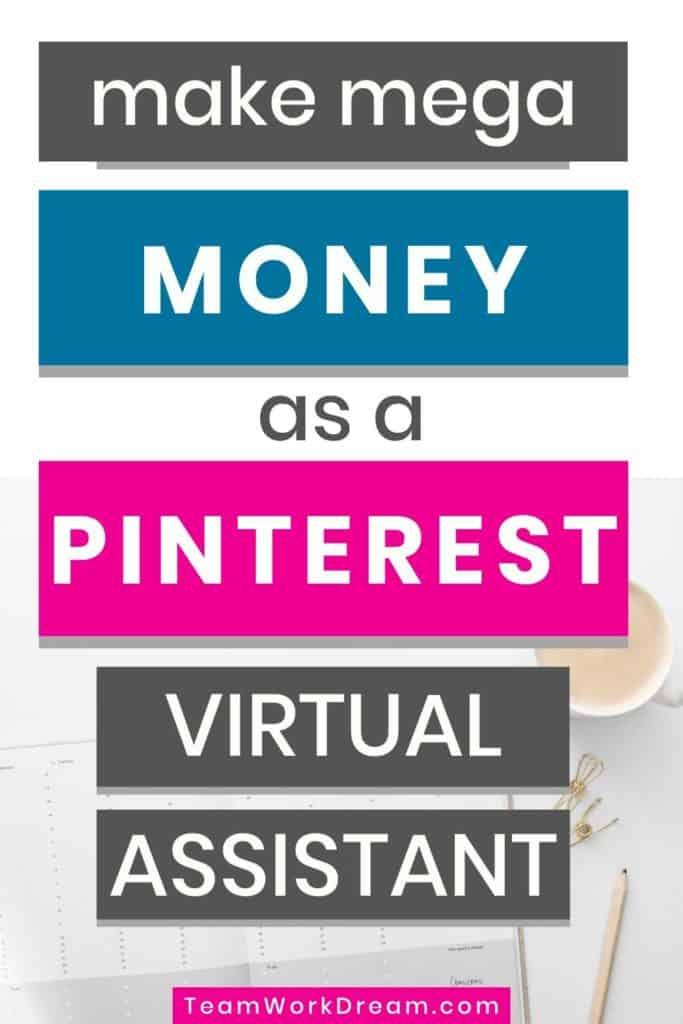 Pinterest Strategist Services
If you love the numbers game then becoming a Pinterest Strategist is for you. If you have a natural talent for analytics and know how to interpret and capitalize on them then this role is for you.
You can learn all about the strategies within the Pinterest course and be made aware of the regular algorithm changes of the platform to get even quicker and positive results. This course is regularly updated and it really works to drive Pinterest traffic.
**Want to automate your Pinterest Scheduling and make your Pinterest VA work easier? Then sign up for the 30-day free Tailwind Trial**
Pinterest Management Services
To become a Pinterest Manager and offer Pinterest management services you will have all the skills to analyze, detect issues, offer solutions and set goals for your clients along with all the other general Pinterest duties.
This is a great way to offer detailed monthly reports and create Pinterest consultation sessions. This is the point where you can start to charge premium rates due to your extensive knowledge and skills.
How to Find Pinterest Jobs as a Virtual Assistant
Being a Pinterest Virtual Assistant is a job that is always in demand. It's one of the tasks that small business owners like to outsource as it can be quite time consuming if you have a million and one other things to do in your online business.
One of the best places to find Pinterest jobs is in Facebook Groups. If you join blogger and other small business owner groups you will find that quite often there is someone always requiring the services of a Virtual Assistant. So join as many useful ones as you can.
Also as mentioned above when you take this course you can join in the private Facebook group and be first in line to get client leads for Pinterest jobs.
You can even offer your Pinterest services on platforms like Fiverr and Upwork but you'll find it more financially worthwhile having your own online business by creating a professional-looking website offering your services.
If you're looking for a full range of remote work from home jobs FlexJobs can help you find legit remote working opportunities. Sign up now to join FlexJobs.
How Much Can a Pinterest Virtual Assistant Earn?
When it comes to this question it is entirely up to you. The great benefit is that you get to choose how many clients you wish to take on. If you have the freedom to do it full-time you can have several Pinterest account clients.
Once you've gained some experience and your clients start to see positive results you will be recommended to other business owners and your name will start to circulate within Facebook Groups and/or even LinkedIn.
You can charge by the hour (this is not the best option) and if you are a beginner you can start at around $15 dollars but if you are experienced, great at Pinterest analytics and able to provide a full Pinterest service then you can, of course, charge a lot more. There are some Pinterest Virtual Assistants that charge up to $70 per hour.
One of the best ways of earning as a Pinterest Virtual Assistant is to offer monthly packages rather than hourly rates. This is an excellent way to retain clients by providing a recurring monthly Pinterest service.
Some virtual assistants start at a rate of $150 for setting up a basic Pinterest business account to a lot more depending on what services they are offering.
But you have no need to worry as all this is taught within the Pinterest VA course.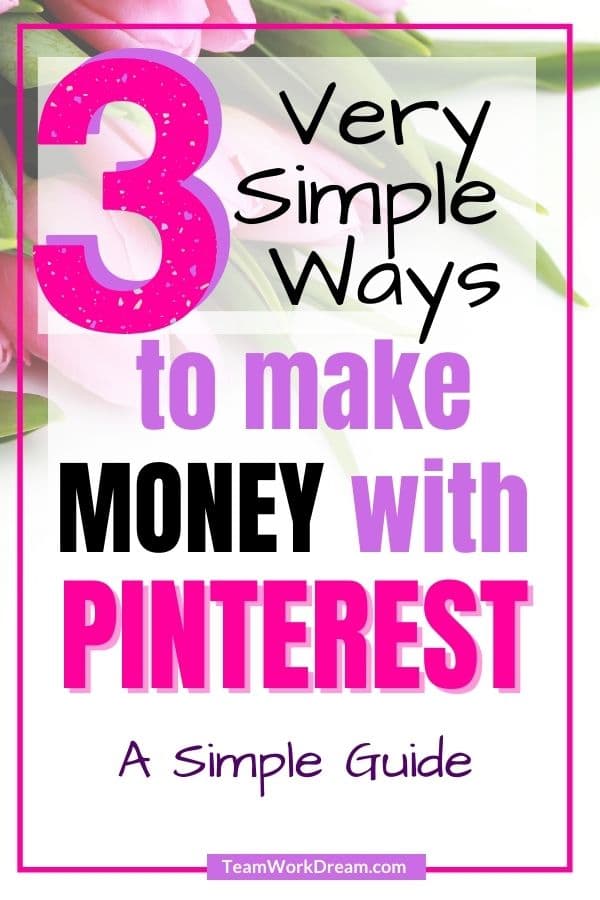 Pinterest Side Hustle Opportunity
As a side hustle, you can also do Pinterest affiliate marketing. This is a great way to earn passive income in tandem with your Pinterest Virtual Assistant job.
Being able to monetize Pinterest to make money for yourself is an awesome opportunity and as you would have learned the right skills from the course you can also benefit directly just by doing the work once and let the scheduling tools do the rest.
As someone who does Virtual Asstantant work as a side hustle and has the experience of doing the Virtual Assistant course through the Horkey Handbook online training program, I can assure you that this Pinterest course will be able to answer all the questions you have and provide great support even after you've taken the Pinterest Virtual Assistant course. So why not start it today!
If you found this post useful why not pin it for later. There are also a number of other courses that you could try that are great work from home opportunities for full-time income such as becoming a Podcast Virtual Assistant.
Related Virtual Assistant Services posts: