Want to Become a Virtual Assistant for a Realtor?
Ever wanted to know how to become a Real Estate Virtual Assistant and get the right skills? Have you seen numerous online jobs being offered by realtors looking for Virtual Assistants with real estate skills and knowledge on jobsites, Facebook groups and platforms like Upwork and Fiverr and thought to yourself, I wish I could do that!
This post may contain affiliate links. For more information read full disclosure.
Well, now you can! An excellent learning resource has been created by the Virtual Assistant experts over at Horkey Handbook along with an experienced licensed real estate agent and his real estate VA of 3 years.
**You may also be interested in 30 days to VA Success**
You're guaranteed to get rock-solid information to help you achieve your goal of becoming an in-demand Real Estate Virtual Assistant.
Eager to find out more information about how to offer this special virtual assistant service? Then read on. By the way, I will from time to time refer to a Real Estate Virtual Assistant as REVA as it can be quite a mouthful.
Related posts:
What's So Special About This REVA Course?
First, the service is in demand

It's a specialized niche

The course is specially designed and co-created by a licensed real estate agent and his REVA

The course is broken down into 24+ easy-to-digest lessons that you can do at your own pace

In case you were wondering you do not need a real estate license or need to have real estate experience to do this job.

Even better is the fact that you will be provided with all the necessary tools to start your very own virtual real estate assistant business.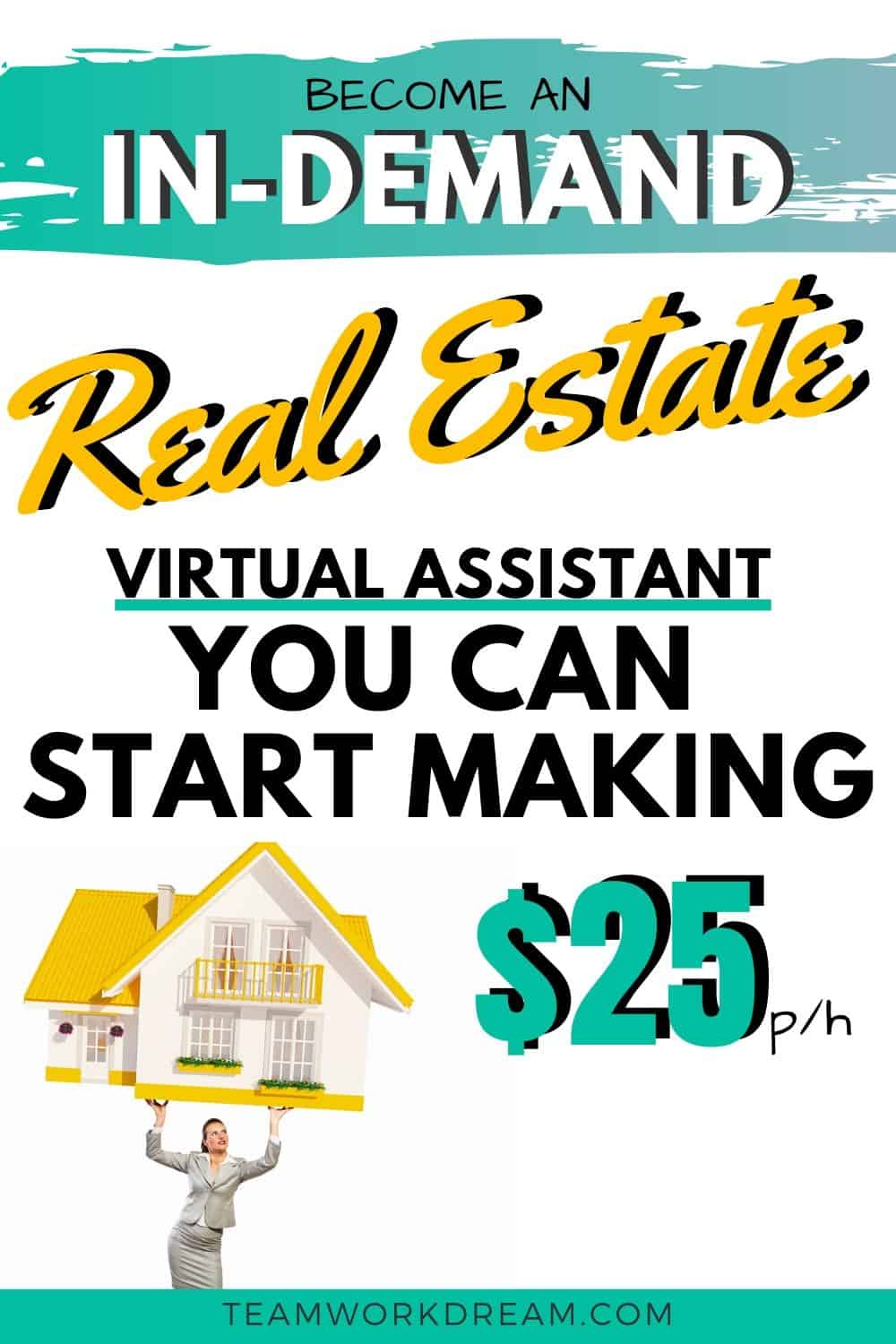 How to Become a Real Estate Virtual Assistant
Becoming a Virtual Assistant is highly competitive but having a specialism can put you ahead of the game. This newly created course will give you a solid foundation to provide a service to real estate agents where you can hit the ground running.
You will become familiar with real estate terminology, learn from real-life examples of real estate workflow and much more.
If you want to offer even more services why not take at a look at this list of the 50 of the best in-demand Virtual Assistant services you could offer especially as a newbie.
If you know you're ready to take this course I advise you to sign up right now and use this online course to your advantage to be at the front of the pack.
As a matter of fact, let me let you into a little secret. Sign up now and just by being one of the early subscribers and adopters in getting your REVA certificate you will be able to find clients a lot quicker than if you wait to take this course at a later date.
Check out this video to find out the Top 10 Tasks that a Real Estate Virtual Assistant can do.
This specialized niche course is competitively priced for all the information it contains, which you will surely make back many times over once you start offering your virtual assistant real estate services to your newly acquired clients.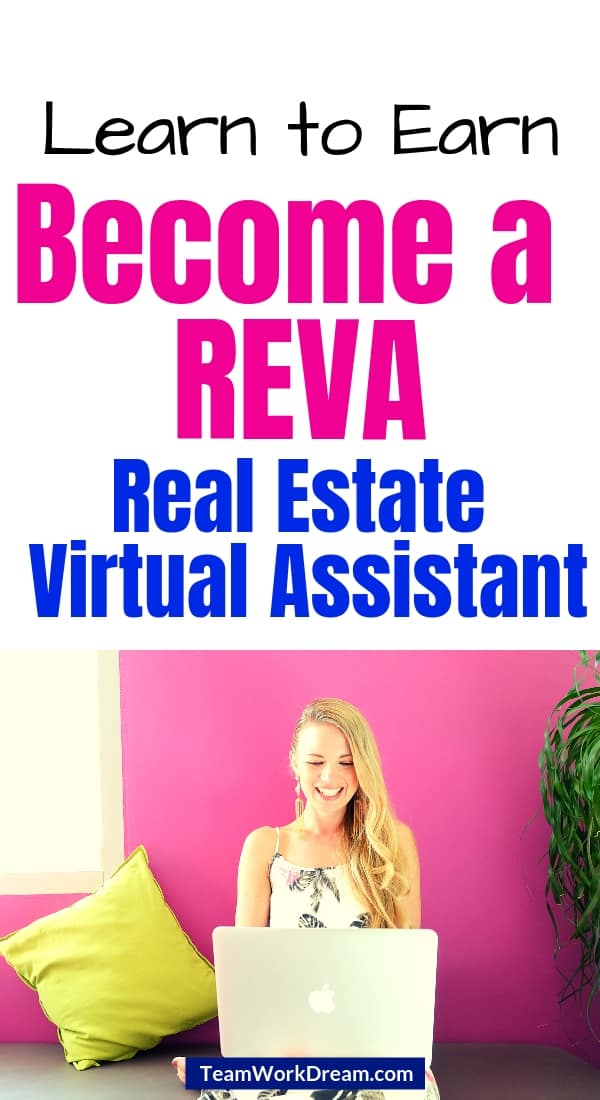 What Else Does This REVA Course Offer?
You'll get lifetime access. So if there are any updates to this course you will never miss out.

Over 24 comprehensive and thoroughly researched lessons co-created by a fully licensed real estate agent and his very own REVA.

Well-structured homework assignments to help you level up your REVA business

Quizzes are included to check that you've grasped all the necessary REVA knowledge

Helpful rates and pricing structures for the REVA services you will start to offer

Real life workflow examples to assist you when supporting your newly acquired clients

Several email templates to communicate successfully within the real estate arena.
Why don't you get your work from home business started by being at the front of the pack? Be the visionary REVA at the early stage of this in-demand service.
If you want to be a well-rounded and well-prepared Virtual Assistant and or specialized VA you won't go wrong with any of the Horkey Handbook courses.
Check out how to organize and plan projects with the right project management skills.
I have personally taken the 30 days to VA success and I'm so glad I did. It has definitely made a positive difference to my freelancing business.
If you're interested you can also try out any of the Horkey Handbook courses such as Project Management, Email Management or the course that I took or even the newly created REVA course. There's a course for everyone. Just check out the sales page for more information.
If this post was just what you needed as a boost to start your work from home business why not pin it for later and share with others. It would be great if you can sign up for the Teamworkdream weekly newsletter too for the latest legit work from home jobs, ideas and tips.
Related virtual assistant posts: