Reasons to Appreciate Your Virtual Assistant
Outsourcing work is the best decision you ever made and since being advised to get a Virtual Assistant with the right skills you couldn't be happier.
Those tasks that were lingering on your to-do list are now a thing of the past. The product launch that you were so worried about is now completed and a resounding success and you just don't know how you would have survived without the organizational skills of your Virtual A.ssistant
This post may contain affiliate links. For more information read full disclosure.
Does any of this sound familiar? Getting those daily prompts from your virtual assistant to get things done or being informed that a task has already been taken care of is not only a time-saver but a great money saver too.
This gives you time to be more productive, find time to network, and have even more time to create new products and services plus drum up more business to make your growing empire a success.
Your small business is now working like a well-oiled machine and having that successful business has now become a reality.
To find the perfect virtual assistant to fit in with your business, saves you time and money and finding the right virtual assistant services and skills were what was missing to take your business to the next level.
Related posts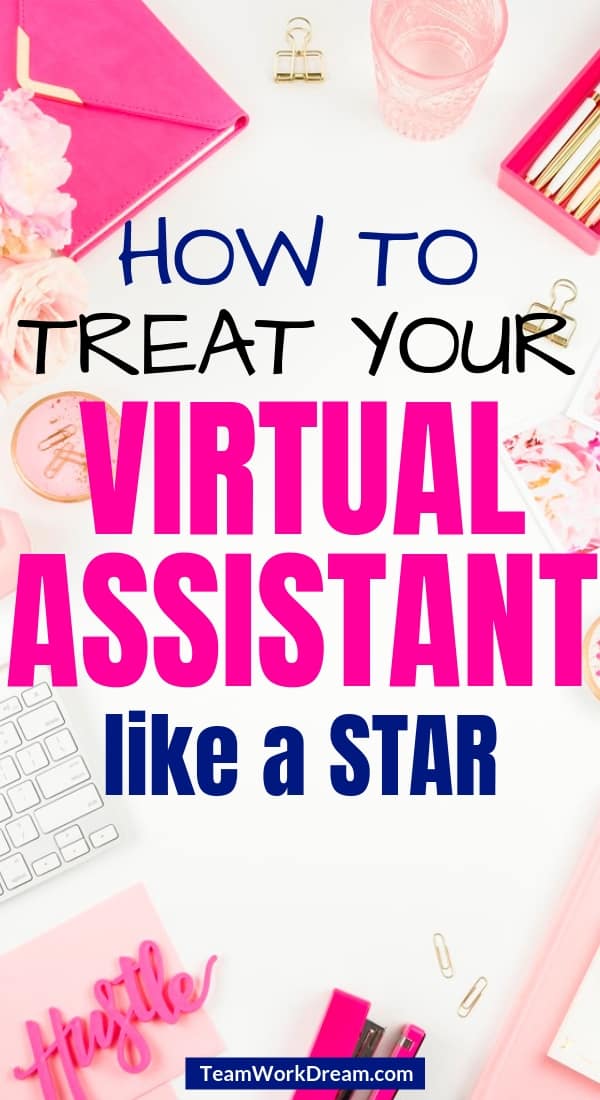 Why Show Your Virtual Assistant Any Love?
Now that you've both found your rhthym and you have developed a great working relationship with your VA there might be a few things that you haven't yet considered.
Are you showing your virtual assistant that you value their expertise, their skills or even their patience? You know how it is!
There are some days when you haven't been exactly the best at communicating exactly what you want or need but your VA came through for you despite the lack of information.
Your virtual assistant has been an absolute life saver in expressing your ideas as if they can read your thoughts and now that it's that time of year where you want to show some love and appreciation to those around you it is also the perfect time to do so for your VA.
Showing love doesn't just apply to friends and loved ones you can also apply it to your business.
Want to know how? Tell your Virtual Assistant you love working with them and appreciate the efficient service that they provide. You can do this in a number of fun and simple ways.
But there are a few things you need to consider first:
How long have you been working with your Virtual Assistant

What kind of relationship do you have?

What are their likes and dislikes?
Asking yourself these questions will make it easier to know exactly what to give to your Virtual Assistant this at any time of year.
Here are a few suggestions to show your love.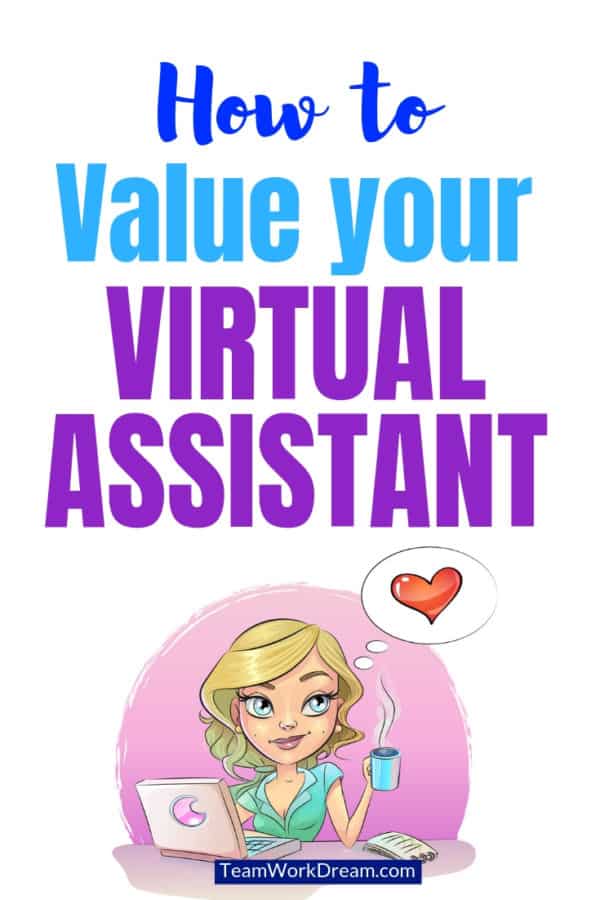 Ways to Show Your Virtual Assistant You Value Them
Send A Thank You Note
As old fashioned as it sounds the good old Thank You note or card is always appreciated.
Nowadays we barely get any mail in the post besides bills and junk mail so it would be a pleasant surprise to receive a handwritten thank you note stating how much you enjoy working with them and appreciate the ideas, great suggestions and timely reminders of when and how to get things done.
**READ Most Impressive Work from Home Gifts**
Send An E-Card
If you're more tech inclined then why not design a great looking popup email just by using Powerpoint, or Canva? You can create a great range of interactive slides with audio and video and depending on the rapport you have with your VA it can be cute, humorous or however you want it. You could also use or send a ready-made e-card.
Give a Gift
How about a small gift. If you know your virtual assistant really well a small token of appreciation would be acceptable. Something useful, practical that they can have on their desk.
There are some wonderful work from home gifts that are available. Try checking out some of the home office gifts here for ideas.
Send a Gift Card
If you can't come up with any ideas you could always take the gift voucher route. You can't go wrong with an Amazon or Etsy gift card or why not find a gift voucher for something you know your VA has a real interest in.
Pay for a Training Course
Another thing you could do is offer to pay for a particular training course that would be beneficial to both of you. One that your VA has a great interest in and would appreciate plus could help to grow your business even more such as project management.
This shows that you are taking the time to know them, develop their abilities to grow and stay with your business and in return, the VA will go above and beyond to provide you with an A1 service and will always be willing to learn new things.
Ask For Their Opinion
From time to time you may come across a new project or have an idea. Sometimes it's a good idea and good practice to ask for your virtual assistant's opinion especially after working together for some time.
This encourages good communication, observation plus some great analysis of a situation too. It's good to get someone else's take on ideas that you're thinking about and makes them feel valued in your decision-making process.
Offer a Cash Bonus
The next best thing you can offer as a great incentive is a bonus. A cash reward is always appreciated but don't dismiss any of the other suggestions above as it shows real thought and kindness.
I hope these few ideas to show some love to your virtual assistant will be introduced to your business. It's always great to have someone in your corner who is dedicated, hardworking and loyal and by showing your appreciation you'll develop a life-long working partner and friend.
Do You Need Virtual Assistant Services?
If you have come to that point in your business where you just can't do it all and need extra help or want to move quickly to the next level and not sure where to go then why not use this highly recommended and excellent quick find service and hire a fully trained and qualified Virtual Assistant for your business?
Also, if you want to know what VA services I can offer your growing business such as content writing, email management, proofreading or any additional services just let me know by checking out my work with me page. I would love the opportunity to work with you!
Don't forget to pin and share this post with your network as we want to spread the love this season.
Related Virtual Assistant posts: