The answer to the simple question of what are the best skills for remote working and qualities required for online work is you already have the necessary skills and qualities but don't know it or none (which is unlikely).
This post may contain affiliate links. For more information read full disclosure.
You just need to know your abilities, be willing to learn new skills, follow instructions and provide great customer service.
The information being provided here is not only if you are based in the Caribbean but if you want to work remotely anywhere in the world. You could be a SAHM, a retiree, a college student, a digital nomad or just someone wanting a change based as far afield as Australia to even Zanzibar the skill requirements are still the same.
But let's start at the beginning. Let's step back and make a checklist of your abilities:
What List of Skills and Qualities Do You Have?
Have you always been complimented on your multi-tasking abilities and always having things in order? Then you're probably a good organizer.

If you are a good timekeeper then more than likely you will stick to deadlines.

If you're a mom and you always correct the grammar, spelling and punctuation on your children's homework then you have the making of a good proof-reader.

What is your hobby? Baking, sewing, photography, football, netball? You could become an expert content writer on your hobby.

When you need information are you thorough in your own personal research?

Maybe you've written down the minutes at your local club meeting.

Have you typed up the notes of your pastor's sermon or your lecturer's class notes?

What is your current occupation that could help you work from home? What do you do during your leisure time, travel locally? Write about all the hidden gems in your local area that the tourists know nothing about.

Other necessary skills you should have is reliability, politeness, trustworthiness, patience, initiative and self-determination
You can see where I'm going with this right? Those are just some of the basics. You probably already have working and voluntary experience.
Yep, never forget the work you do volunteering at your local church or club and even your hobby, they all come in useful for online work.
You may be an expert at crocheting and you could write a whole e-book on this and earn money from it, create crochet style patterns that others around the world could purchase and use with your online presence on Pinterest and on Etsy the craft e-commerce site.
There are many avenues that you may not have thought of as a student, a graduate, an employee looking for a way out, a retiree looking for additional income and the only thing that has crossed your mind is the good old traditional method of waking up, looking for a 9 – 5 job within an office, a school, a hospital, a bank.
Well, there are a million options out there and you just need to think what do I enjoy doing? What would I like to see on the internet that reflects my interest? What service am I not being provided with that I know I could do?
Do It For The Love
Now what I'd like you to do is to think about what you enjoy doing, what you dislike doing and whether you can search online and see a provided service for your likes or dislikes.
If you've asked yourself certain questions you better believe many others have too. Make a list of all the things you can do no matter how small, then filter it down to the things you enjoy doing.
The reason I say this is you will last longer in this online business if you do something that you enjoy. On the flip side of this, you may have to do something that you're not particularly passionate about in the beginning.
A remote job like transcription which is listening to audios of speakers and typing up the words to get a taste of the online world but after some thorough research and testing of your abilities you will find a niche that will have you smiling.
If you're looking for flexible work from home jobs FlexJobs can help you find 100% legit remote jobs. Sign up now to join FlexJobs.
Quick Skills You Can Offer and Work From Home
Typing– The quicker you can type the better as it can be used for Online Transcription and lightning-quick Data Entry work.
Writing – If you love reading and writing blog posts, stories, poems, reports you can become an amazing Content Writer.
Proofreader – If you have a great educational standard in English or whatever your written native language and find yourself always being asked to look over and correct written work of others you could become a general proofreader.
Customer Service – If you have a great telephone manner then you could be a call-center worker from your own home. You could be a travel agent, a health insurance agent and many other call-center positions. You do have to make sure that you work in quiet conditions.
General Admin – This can include a variety of tasks as a Virtual Assistant such as appointment setting, travel arranging, email management.
Graphic Design – If you have a good eye for design, color and balance and contrast you can design business cards, flyers, posters.
Social Media – If you are already a social media user and know all of the ins and outs why not get paid to take care of someone else's.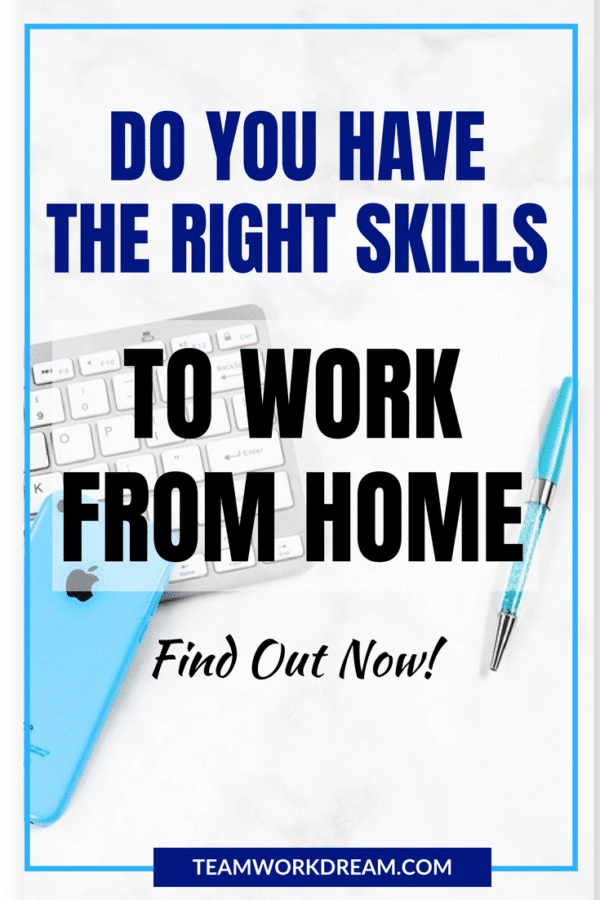 These are just a few of the things that you can start with or learn if you do not yet have the skills. And if you are getting worried about the learning part of it there are some quick and easy ways to learn some of these skills using a variety of applications so there is really nothing to fear.
Just like this blog, I searched and searched for information on how to find online work, asking myself what skills do I need for online work especially where I moved to in the Caribbean? How and where do I go to find out about and create an online business?
There were a few helpful groups such as Internet Income Jamaica where I'm located but on a whole, the overall information openly available was sketchy at best but through determination and a lot of research, I decided to create my own path and give others a helping hand in how to go about doing this.
>>>If you're interested in learning the best courses to take you might be interested in this post
I love helping people and I consider myself to be an ideas person so for me to share my journey with you on how to create your online presence from the sunny islands of the Caribbean, in particular, Jamaica just seemed like the perfect place to start.
Like I said before, it doesn't matter where you are located in the world as long as you have the drive, the basic skills and qualities and the will to learn. You too can make a full-time income doing online work from the comfort of your home.
If you want more information like this plus great work from home opportunities sign up for the weekly newsletter. Also, look out for the next post on what tools you will need to get started. Don't forget to share it with others.
Related posts on best skills for remote working: