When considering working from home more than likely you already have all the essential tools to start working online, right now, yes, this very minute. Today you're going to find out the 5 essential tools needed to do online work to get you work from home business off the ground. Don't worry about where you're located you can start from anywhere with these must-have tools.
This post may contain affiliate links. For more information read full disclosure.
Essential Tools of the Trade
First of all, before you start in this world of remote work you're going to need your physical tools.
1. Quiet Place to Work – One of the most important things to consider is to have a quiet place to work away from distractions so that you can stay focused and perform your job in a professional like atmosphere.
When starting out it doesn't have to be anything too special. as most of us do not have that separate home office or spare bedroom to work from. Just a quiet corner where everything you need can easily and neatly be tucked away at the end of the day.
I have had the unfortunate experience of living on a main road where trucks and buses trundle by, along with taxi's blowing their horns on a regular basis, a noisy environment with a bar blaring out loud music across the road, a church next door having choir practice and dogs barking across the way while trying to make phone calls and book appointments for a client.
You might also want to read:
The Free and Paid Resources for Your Online Business
8 Best Free Resources for Remote Work
How to Receive Payments for Online Work
If you're in a working environment like that you really have to rethink what work from home jobs you can do. I had to make a conscious decision that I could not offer services where I made phone calls.
I have been in a GoToMeeting with twenty participants from all around the globe and the question of whose dog is that barking in the background came up. I don't own a dog but it was the neighbors, two houses away being heard across the online world.
I felt so embarrassed! So let that be a lesson for you make sure your surroundings are quiet depending on what virtual assistant service you plan on offering.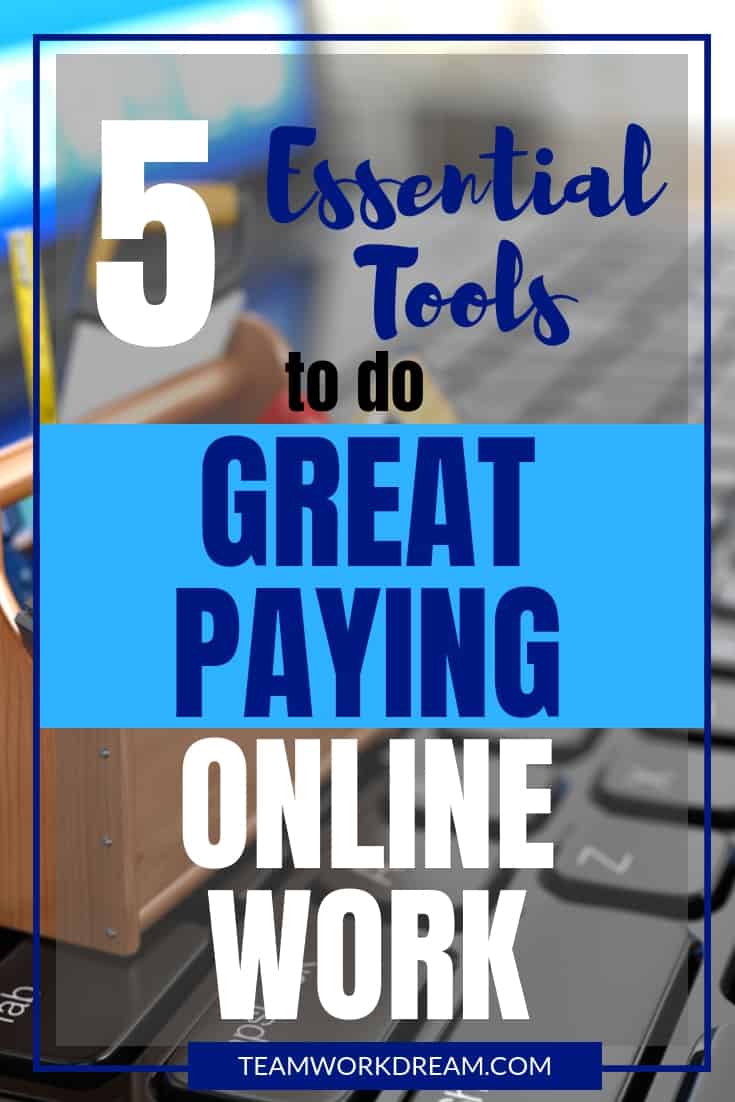 2. A Laptop – Now the next thing you will need is a laptop/pc. It's best to have a laptop as well as a pc as you can take it with you wherever you go.
As part of your working tools you don't have to run out and get the latest Apple Macbook Pro to be able to do a lot of the tasks. You can start off with a good working laptop, it can be refurbished, secondhand or borrowed with Windows 8 and above but the more up-to-date the better.
By the way, you know that old dusty laptop that you threw in the bottom of the closet and planned on giving away, DON'T. Why you ask? Just in case, Just in case your brand new shiny computer/laptop breaks down, crashes, gets a virus, has a meltdown and you have deadlines to keep.
I know because it happened to me. The dusty old Dell that I hadn't used for 3 years came to my rescue when my newish laptop gave up the ghost. Now I will never, ever give Dell away.
Always try to have a spare laptop or your pc handy or make sure that you easily have access to another computer when working from home. or anywhere.
3. A Smartphone – You will need a smartphone as certain applications can be added to your phone that can help you with your work and keep in touch with your prospective clients while on the move whether by email, WhatsApp, iMessenger, Slack, Fiverr, SMS or just an ordinary call the list goes on. Just make sure you have a good data plan on your phone.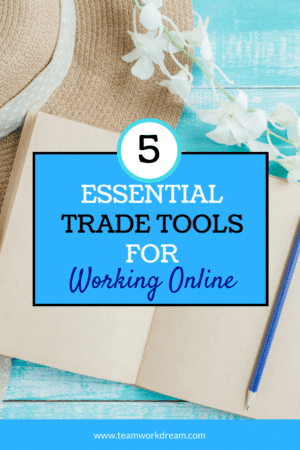 4. An ISP – You will need a high-speed internet service provider and even though I have limited choices here in the Caribbean wherever you may be located in the world rural or urban make sure that whichever company you choose can provide a good, reliable and high-speed service within your region at a competitive price.
You may not have the immediate outlay to install internet but it is a sacrifice you will have to make if you wish to work from home if not already installed.
There are wifi enabled pay-as-you-go services if you are based in a rural area but if possible it is always best to have a fully connected service as this is a usual requirement from a client.
Other points to consider for having the right tools to do remote work from home jobs is to have a pay-as-you-go portable pocket-sized modem as a backup in case of power cuts or when on the move or use your cell phone as a hotspot through tethering.. If there are internet cafes near you make a note of where they are as they may come in handy again during power cuts.
You must also have a thumb drive/memory stick and even better an external hard drive which you can easily buy on Amazon for a really great deal or cloud-based system to back up your work in case of power cuts, laptop breaking down, loss of documents and so on.
All this is pretty straightforward information but you know how it is, you sometimes don't realize you need these safety backup systems until something bad happens and you lose or work and files.
Which Software Tools Are Essential?
5. The Right Software – The next thing you need is the right software. Software applications are dependent on what you plan on doing but the basic things you will need is Microsoft Office or Google Suite, Adobe Acrobat Reader, a cloud-based document sharing software such as Dropbox or Google Drive (again, great as backup storage)
What other must-have software tools do you need? A video conference software like Skype, Another good video conference software is Zoom which is becoming more and more popular and is a great way to share your screen.
How about using some great productivity tools. To spend your working time wisely it's always great to plan and schedule out your work so tools such as Trello, Asana for setting up your tasks are all very useful,
AndCo or Invoice Ninja are great invoicing software to help you look like a true freelancing professional when wanting to sign on clients and get paid. These apps fare used for quotes, invoices, expenses and time tracking to make sure that you collect that money after all that hard work and are super essential to keep you organized.
If you want some additional tips read this post right here.
There are many other useful applications that you can use such as document converters, audio and video converters, transcription programs. Not to mention if you are truly serious you will need a professional online presence on LinkedIn, Facebook, Instagram, Pinterest to offer your services and also a professional sounding email address.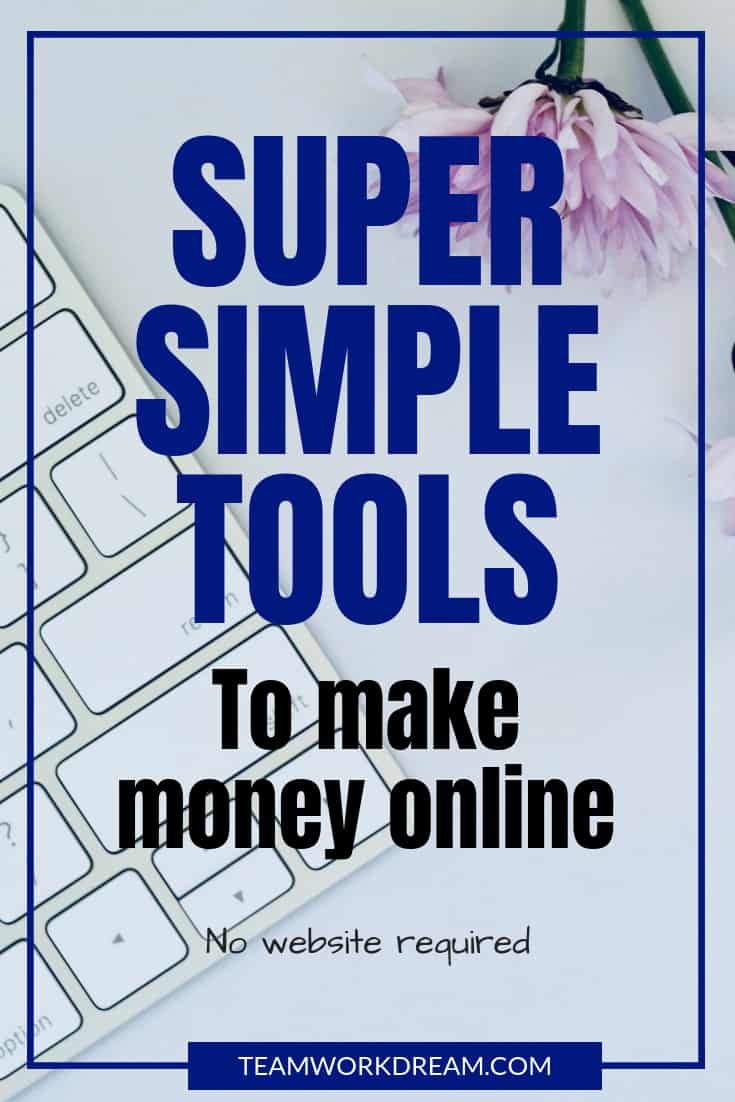 There is no point having an email called Misshotnesskitty@gmail.com (hope this isn't anyone's real email address) if you want to be taken seriously and your voicemail message should be short and courteous not the whole 4-minute track of a Celine Dion tune.
No one, and I mean no one who knows that time means money will leave you a message offering you work listening to a long musical intro.
Another thing to remember is your smartphone ringtone. Keep it simple. One of the worst things is to be on a call and your smartphone rings with an inappropriate ringtone.
There are many other programs and applications that are out there and at times potential clients will ask you if you know how to use them and if you're lucky sometimes teach you to use these software tools that are important to their business.
You may get requests to update a client's social media pages on a regular basis there are apps for this such as Buffer or Hootsuite that are great for scheduling content, managing profiles and providing analytics.
A variety of email marketing tools such as Mailerlite or ConvertKit which is great for the newbie is also available to make great marketing campaigns, automated emails, newsletters which can also be integrated into social media platforms.
One of my favorite applications to do stunning yet easy graphic design is Canva, it's my utmost favorite and very simple to use.
This may seem like a lot to take in for some and pretty easy to understand for others but one of the things not to do is panic.
There are outlets where you can learn all these skills for free and some for a minimal one-off charge. One of my favorite places to go and learn, believe it or not, is YouTube.
**READ Get The Right Attitude to Work from Home**
You can learn anything you want for free. So rather than wasting time catching up on your favourite Vlog or liking a friends photo on Facebook (which can seriously drain away the minutes), learn how to create a Vlog intro instead, learn how to do a Facebook marketing ad.
Use apps that you are not familiar with but are in demand so that you will be the pick of the bunch when job offers come around.

By the way, another extra skill to develop is basic HTML coding.
A lot of clients have websites on the WordPress.org platform and may want you to update pages from time to time or write and add content to their website. It's usually a straightforward copy and paste but understanding the fundamentals of coding is always good to know for webpage formatting.
If you have anything you wish to add to this list of 5 essential tools needed to do online work just add a comment below or pin it and share for later.
Topics of Interest: