Reasons You Want to Work from Home Remotely
What is your reason for wanting to work from home remotely? Are there factors in your life that have made you come to this decision? Do you wish for more freedom, more time to spend with family?
This post may contain affiliate links. For more information read full disclosure.
There are many reasons why you would want to work remotely whether full-time or part-time. Here is a reason for someone I know who does this as it allows her time to spend with her long-term sick mother. It gives her the flexibility to earn online and still have some quality time with her parent.
Others I know chose the freelancing life because of the low rates of pay and limited options of employment in their country. Remote global opportunities opened up an opportunity to work for others around the world without causing a brain drain and instead created a small community of creatives who learned new skills and started earning a great income.
What's your story? Mine was a combination of things. I wanted to spend more time with my son, I no longer felt challenged by my job and also, I wanted to relocate to another country. Yes, it was quite a feat but it was worth it in the end.
Learning to become an independent freelancer made all the difference to me, I have the freedom to choose who I work with and when and the added pleasure of being available to my son when he gets home.
Now I'm nowhere near the '4 hour work week' but I no longer feel the pressure of early morning and late evening crowded commutes, rushing for the childcare pickup before late fees are added and at the end of the month not very much to show for it in regards to quality of life and financial reward.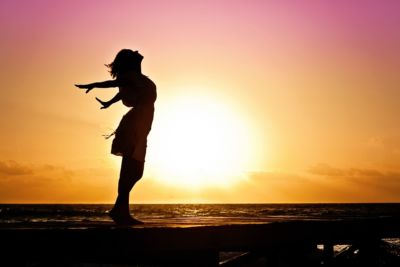 The thing that most people do not realize is that when people make the decision to actually work from home it's usually not based on money but peace of mind and freedom.
No one says I'm going to give up my job so I can make lots money at home it is usually a personal lifestyle change that plants the seed of wanting to work remotely and with some hard work and determination, the earning potential starts to grow.
The main reason for wanting to work from home is family. You may have a great career especially as a woman but when that little one appears your priorities tend to shift. There are now many successful women who work remotely and they are more likely to be founders or CEO's
You now want to be present at all the major milestones and just don't want to leave your precious bundle with anyone. And the BIG one, the cost of childcare. Believe it or not, the cost of childcare is more expensive than college tuition in 28 U.S. States.
If you're not convinced read this report by Childcare Aware of America, which lists the average childcare costs across all states and also splits this up by age of the child.
As most parents know childcare costs are through the roof! So it makes sense to stay home and do the caring yourself. After all, if you went out to work you would more than likely have to work overtime seeing less of your child just to cover the childcare costs and be able to live and it's even more difficult if you're a single parent. This is usually when the idea to work from home comes up.
When starting to think to work remotely or virtually you have to be realistic. Just as when applying for a location-based position you have to be prepared and totally committed, you don't just get the job overnight.
There are certain things you have to take into consideration. The why, the what, the when and the how.
What Jobs Can You Do Remotely?
We've already discussed the why but now you have to think about what you can do. What do you have to offer as a work at home person? What skills and abilities do you have to work remotely? What are your strong points and your weak ones as these can always be improved upon?
>>>Need some work from home ideas check out this list of 50 WFH ideas!
If you're a stay at home mom (or dad) you probably have great organizational skills and your past experiences in whatever field, are always relevant to what you can offer a client.
[su_note note_color="#f43ad2″ text_color="#fFFFFF" width="600″]WANT TO PLAN YOUR WORK AND HOME LIFE RIGHT?
Do you need to start setting your work from home business goals? Need to put your thoughts and ideas on paper and get your life organized to create the perfect work-life balance? Then start by getting on track to becoming truly organized and productive? Start saving time by planning out your days, weeks and monthly goals with THE LIFE PLANNER. Start organizing your life today![/su_note]
This is where you put pen to paper and list everything that you do and not forgetting to put the things you like and dislike doing. Also don't forget to add the things you do in and around your community, any voluntary work.
You might be one of those people who is always part of a group, on a board, a club, the PTA or just generally helping out. Now you do know organizing the annual spring fair is nothing to be sniffed at. It takes planning, a good eye for detail, great communication and the list goes on.
Don't ever believe that because you haven't done any admin jobs for the last 15 years or that you don't have a degree, and you have no clue about social media, or you're straight out of high school or college and have no working experience. There are always entry-level remote jobs that you can do.
You more than likely have other essential skills that you can offer to find the best remote jobs that suit your abilities. The rest you can easily learn.
A lot of the potential clients that you will end up working for are just like you. An individual wanting to start a small business and as they grow, their knowledge grows, their business grows right along with them and this is where YOU come in.
The client can no longer do all the tasks themselves and will happily pay for someone to assist them in putting processes in place, and doing daily tasks to make them more efficient and able to grow their business.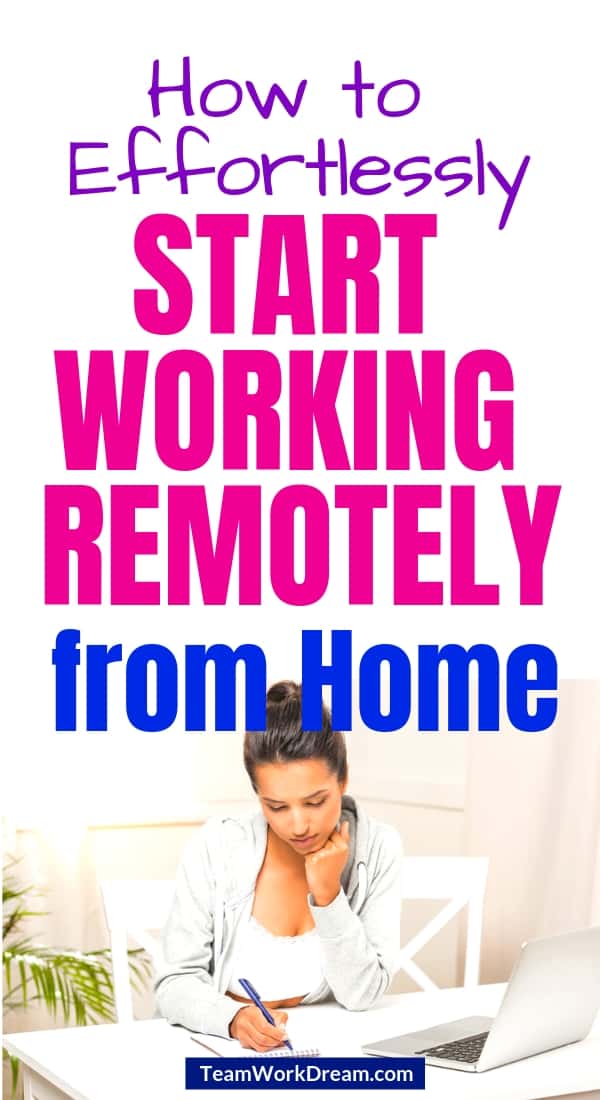 How to Find Scam-Free Online Jobs?
Once you have decided that this is what you really want to do, start doing your research. Update your resume now that you know what your skills and strengths are.
Find out if there is anyone in your neighborhood who already runs a lucrative online business or if any of your friends and family know anyone. Get some ideas and tips from them. Ask them if they are willing to mentor you in taking the right steps.
Check online for established virtual assistants or social media managers, transcribers, proofreaders, bloggers. Read their posts but don't just read, make notes so that you can establish your own online business. Have a look and subscribe to any of the free mini-courses that they may be offering and check out the genuine recommendations for the paid courses or ebooks.
One piece of advice though, please don't go overboard with the purchasing of courses and ebooks and getting shiny object syndrome especially if it is not within your budget. This also includes the equipment you will need when starting out.
There is no need to purchase a top of the line pc/laptop if you already have one that works well. You only need to do this once you start making some money and only if necessary. My mother's mantra was "Do what you can until you can do better", so work with what you've got for the time being. Have a read of my Free and Budget-Friendly Resources to use.
The other thing to consider is the sham job scam world that you will have to avoid. Many wannabe work from home job hunters get caught in the trap of getting scammed with offers of work from home opportunities. I mean finding legit online work is a job in itself when trying to avoid the million and one scams out there.
**READ 10 Steps to Find LEGIT Work from Home Jobs Fast**
Things to be aware of when looking for online work: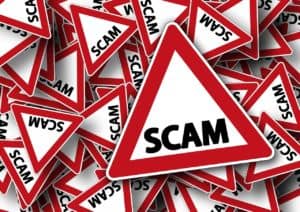 If the company asks for money upfront then run in the other direction

If you are contacted directly and you didn't get in touch with them be wary, check their background thoroughly

If after checking their website and the email doesn't correspond or is a personal email address then avoid at all costs

If they ask for every personal detail under the sun, again, walk away

Always check sites like Glassdoor to see if they are legitimate or put in the company name or email address and add 'scam' at the end in the Google search, you'll find that you're not the only one who has been approached by an unscrupulous company.

If you're asked to write full samples and provide pictures as an example be very cautious as someone may be trying to get free content from you.
I've come across them all and you just might want to have a read of the post by PBS Market to also guide you through the scamming maze of finding legitimate work from home opportunities.
Even some transcription requests can be another scamming request. They ask you to transcribe 2 minutes of supplied audio to assess the quality of your work and just think about it, if this same request is asked of 10 other people they end up with a full transcript for free. So please, please, please make sure that they are a legitimate company or business.
>>>PRINT OFF this handy 10 step scam free guide when looking for work from home jobs.
Now that you know some of the main things to look out for you can start to join Facebook and LinkedIn groups and see what skills are being asked for and if you fit the position. Check out these great sites for scam-free work-from-home opportunities.
They always make available the latest work from home jobs out there via their websites and social media platforms and they email you current job opportunities too if you subscribe to their mailing list.
These sites have remote working information for both US-based and global opportunities. I love this as I'm based outside of the US and I know it can seem difficult sometimes to find remote work outside the US, Canada and the UK.
Online Jobs You Can Learn To Do from Home
The other part of how is to make sure you are fully qualified and skilled to perform the tasks that you wish to undertake by learning and updating your skills. YouTube can be your best friend for this as you can learn absolutely anything you want from step-by-step video tutorials.
Do a Google search and a whole host of information will also come up but let me again reiterate don't spend months and months procrastinating, learn what you can and get started.
**Take your Online Business to the Next Level by checking out these detailed Work from Home Courses**
Once you have checked out some of these free resources and feel like you want to go further with your learning and are really determined to make a go of working from home then it's the right time to invest in yourself by improving your skills and starting a work from home Horkey Handbook online course.
When Can You Start To Work Remotely?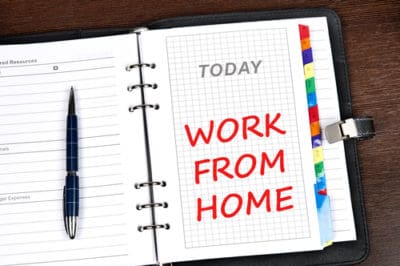 There is no time like the present, I mean what have you got to lose? Spending all your time thinking and doing the woulda, coulda, shoulda dance doesn't make you become a remote online worker.
You have to be strong in your belief that YOU CAN DO THIS and having supportive family and friends will make this so much easier. But just remember having a supportive family and loyal and encouraging friends might not always be the case so you really must want to do this. You will have to dig deep and put in a lot of work.
**Read How to Quit Your Job When You Don't have Family Support**
You can get much-needed support from Facebook or LinkedIn Groups. It's a godsend when you have a query and people from all over the world go out of their way to assist you and even if they can't you get a boost of support knowing that you're not alone. But hey, don't go getting lost in Facebook chat all day.
Set small realistic goals for yourself each day and each week of what you are going to do to start finding work from home opportunities. Send out emails, tailor them to the client you are pitching too. You can get help with this by using the Art of Pitching Templates just click on link and scroll to near the bottom of the page.
One thing to remember Don't just copy and paste the same one to every job you apply for, tailor your resume or email pitch to suit the application. Pitch to small businesses, join forums and groups, link with other online workers.
>>>Sign up for the FREE Work from Home Challenge to start your online business right.
There is no guarantee that you will get a remote job the very next day of applying but being fully prepared and ready will put you in the best place possible to find the ideal work from home opportunity.
Final Thoughts on Wanting to Work from Home
Know WHY you truly want to work from home or work remotely
Assess WHAT jobs you can already do remotely and what skills you can learn or improve on
Learn HOW to go about finding scam-free, legit work from home jobs
And the WHEN! Well like the sporting apparel slogan says 'Just Do It'
If you have found this post helpful please don't forget to share and if you have any suggestions or comments. You might also find 5 Essential Tools Needed To Do Online Work useful and the resources I use to keep my online business running right here.
Related Remote Work from Home Posts: