Do you want to learn how to make stickers to sell online? This practical guide is packed with everything you need to know before you get started.
Stickers are this year's hot-ticket side hustle.
Let's face it, it's not hard to see why… There are many ways to market stickers, either as cute decorations or for business promotion.
Want to learn how to make stickers to sell and turn your unique sticker art into actual money? Read on.
First Up, Why Would You Want to Sell Stickers?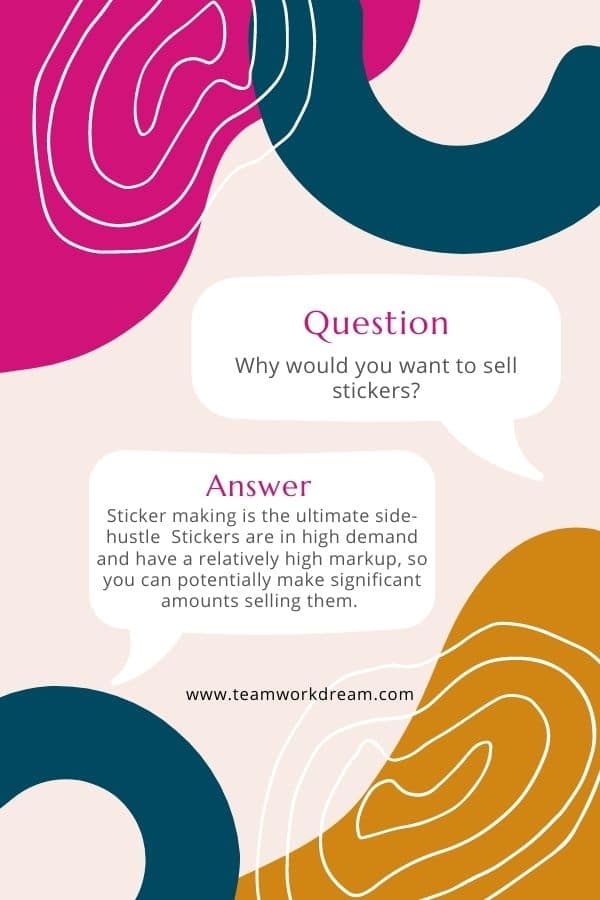 Sticker making is the ultimate side-hustle for several reasons.
Stickers are in high demand and have a relatively high markup, so you can potentially make significant amounts of money selling them.
Whatever your reasons for selling stickers, you'll find this guide to contain helpful information you need to make and sell stickers. You'll avoid finding yourself in a sticky situation by reading the dos and don'ts of the sticker selling industry (pun intended).
How Much Money Can You Make Selling Stickers?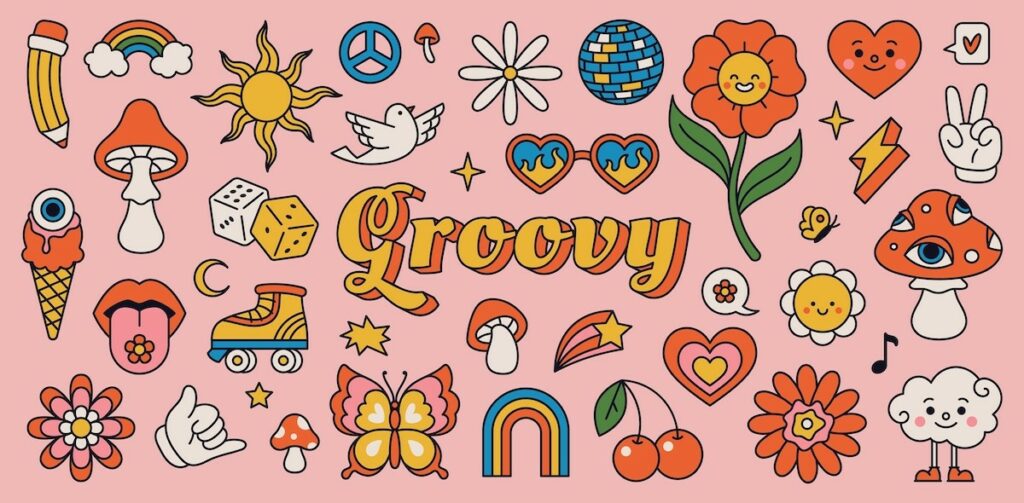 The amount of money you can make selling stickers will vary depending on a number of factors. These include the cost to create and sell stickers, the selling price per sticker, and any extra fees (such as shipping costs).
There are sellers making as much as $20,000 a month profit-making stickers – it is possible, but it takes a lot of work to get there.
For example, if you price your stickers at $3.99 per sticker (with free shipping) and it costs you $0.20 to list an item on Etsy, plus the eCommerce site's 6.5% transaction fee on the sale price, you're looking at bringing in approximately $3.53 per sale in total.
If you're selling stickers on Etsy, it's important to note this excludes the payment processing fee.
Pro tip: Make sure you check out Etsy's Fees & Payments Policy to understand the fees associated with listing and selling your stickers on their website. This way, you'll be able to factor them into your pricing formula.
Types of Stickers to Sell Online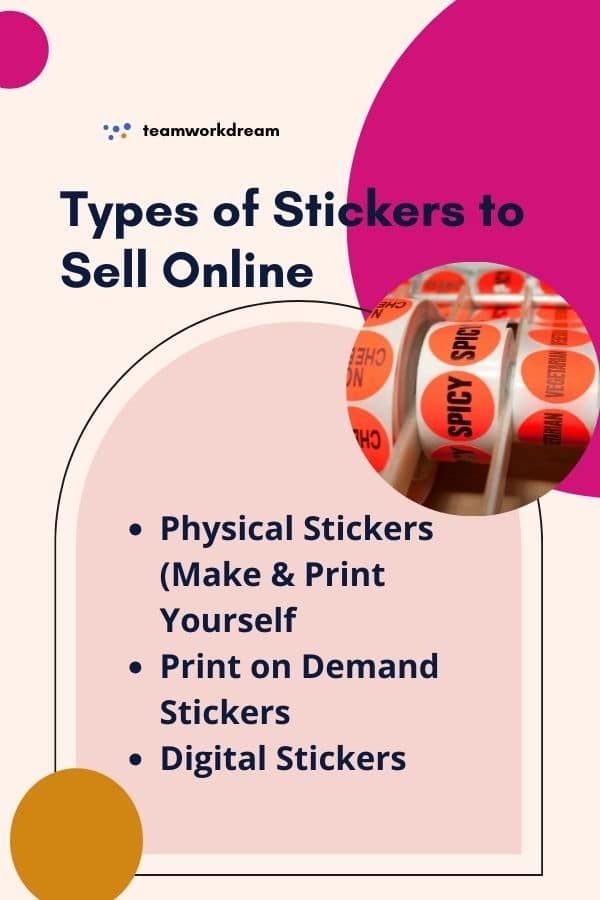 You can create and sell different stickers online, such as digital and glossy stickers.
Each type has a different appearance, quality, and stylistic factors that appeal to different clients.
Take a look at some of the sticky stuff you can sell:
Physical Stickers (Make & Print Yourself or Print Wholesale)
You can either source stickers and sell these items for a profit or learn how to make your own stickers to sell. The latter is common among savvy business owners like yourself.
Physical stickers are the typical types to sell. Examples of physical sticker businesses include someone hiring a cutting machine at a factory or an individual or group with a cutting machine running a small operation.
The stickers you make and print yourself differ from print-on-demand stickers because the former are usually made beforehand and require some time (and labor) to make. You won't have to make the stickers yourself if you sell print-on-demand stickers.
Another alternative is to design stickers that you have printed in batches by a professional printer. This reduces the amount of work you need to do and ensures you get a professional finish.
Suggested Wholesale Printers for Physical Stickers
Print on Demand Stickers
Print-on-demand stickers are a form of dropshipping where you don't hold any physical inventory (stickers, in this case). You will order the required number and style of stickers you need per order.
Once you've received an order, you should order the required stickers from your preferred dropshipping method and printing service provider. They'll then fulfill and ship the order. How easy is that? You'll only pay for product, fulfillment, and shipping costs.
Interesting fact: You won't have to incur storage and insurance costs with print-on-demand stickers. This is because you won't be storing any physical product; therefore, the costs to run your business could be lower.
Important fact: Dropshipping is an order fulfillment process that eliminates the need for a company to keep its products on hand. Instead, the store sells the item and then sends the sales order to another business, which then ships the product to the customer.
Suggested Dropshipping Sticker Suppliers
Digital Stickers
Lastly, there are digital stickers.
These are a modern form of creating stickers and differ from physical and print-on-demand types. However, they're still fun to make, collect, and sell.
What exactly are digital stickers? Digital stickers are JPEG (Joint Photographic Expert Group) or PNG (Portable Network Graphics) image files that may be attached to file formats such as PDF or Word documents.
These sticker types function similarly to actual (physical) stickers on paper documents. The exception is that they are added digitally to PDFs, for example.
For example, digital planners primarily use digital stickers to decorate their diaries, so there is a market there.
You could also learn how to make printable stickers to sell to customers who'll take the digital download and print their own stickers. Besides demonstrating your artistic flair, you'll have to learn how to sell your own stickers if you're going the digital route.
Pro tip: If you're thinking of creating a digital planner business, research and join digital planner communities on social media to glean insights and make contacts with potential customers.
How to Make and Sell Physical Stickers (Make & Print Yourself)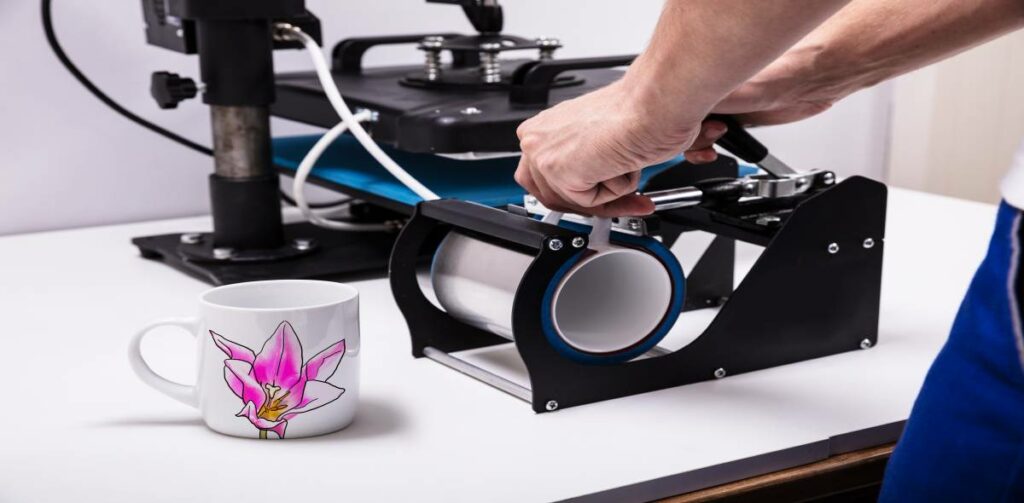 As previously mentioned, this is one of the most common methods used when budding entrepreneurs look at how to sell stickers.
You'll have to ensure you have all the tools and resources required to make and sell stickers or buy them wholesale.
Let's take a look at a few points to consider before starting your journey
What Equipment Do You Need to Sell Stickers?
You'll need the following equipment to make stickers for sale. These are:
A machine like a Cricut Maker: This electronic cutting machine cuts materials like vinyl, paper, cardstock, and even leather and wood. They're not absolutely necessary, but they save you time and effort.
Adhesive sticker paper: Inkjet adhesive sticker paper is easy to use.
Printable vinyl sticker paper: You can purchase this paper type to create vinyl stickers. Vinyl sticker paper is the most durable option.
A reliable printer: You can use any printer to print stickers, but if you're thinking of running a serious operation, you'll want a printer that can work with all paper types. In addition, you should purchase high-quality and affordable ink.
Quality packaging: Buy quality yet affordable packaging to ensure your stickers stay in good condition in transit. This way, you'll supply superior quality to your customers, which will ultimately decrease any bad reviews from customers. There's nothing worse than receiving a purchased item damaged while being delivered.
Other materials: These aren't directly used to make the stickers. These include a cutting mat and transparent vinyl laminate materials. You'll be able to measure your surface area perfectly while protecting your work table from scuff marks and damage. The vinyl laminate will also keep your stickers in good condition.
Interesting fact: Sticker paper comes in different finishes (such as matte and glossy). Ensure you buy the correct one so your stickers come out as you envisioned your finished product.
How Much Does it Cost to Make Stickers?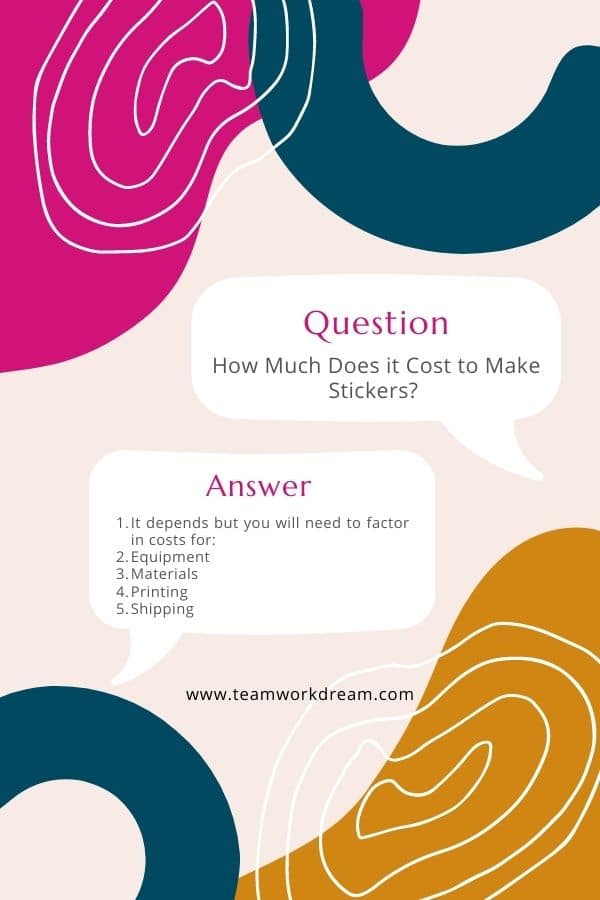 The cost of making stickers is dependent on the processing method you choose.
If you decide to make physical stickers at home, you'll have to factor in the cost of various external factors such as equipment, materials, electricity, and physical labor.
The price of print-on-demand stickers depends on your specific sticker-making service provider. They'll generally charge you for the stickers, order fulfillment, and shipping costs.
Digital stickers are the more affordable option. You'll only have to pay the following costs when making and selling digital stickers:
the design app costs (if you're using a paid app)
data costs
charges (fees and payment processing costs) to list your stickers on an eCommerce store (like Etsy)
Designing Stickers to Sell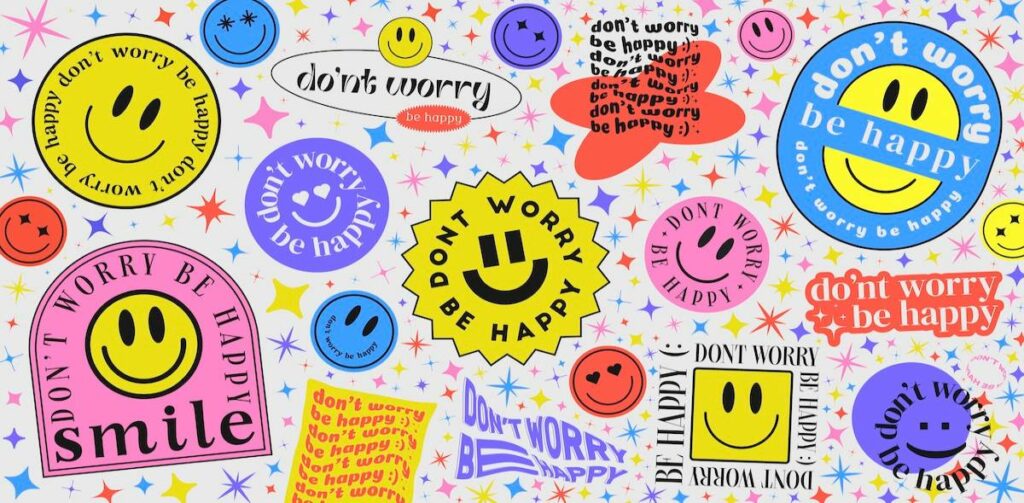 Now we're moving on to the fun part – actually creating stickers for sale. Let's look at how to make stickers to sell at home.
How to Make Stickers to Sell at Home
There are two different ways to make stickers at home for sale. You can either use a cutting machine or printer and sticker paper.
Acquire a Sticker-Making Machine
You can buy a sticker-making machine with specific software that allows you to generate designs, which the machine will then process and cut out.
Or Use a Printer and Sticker Paper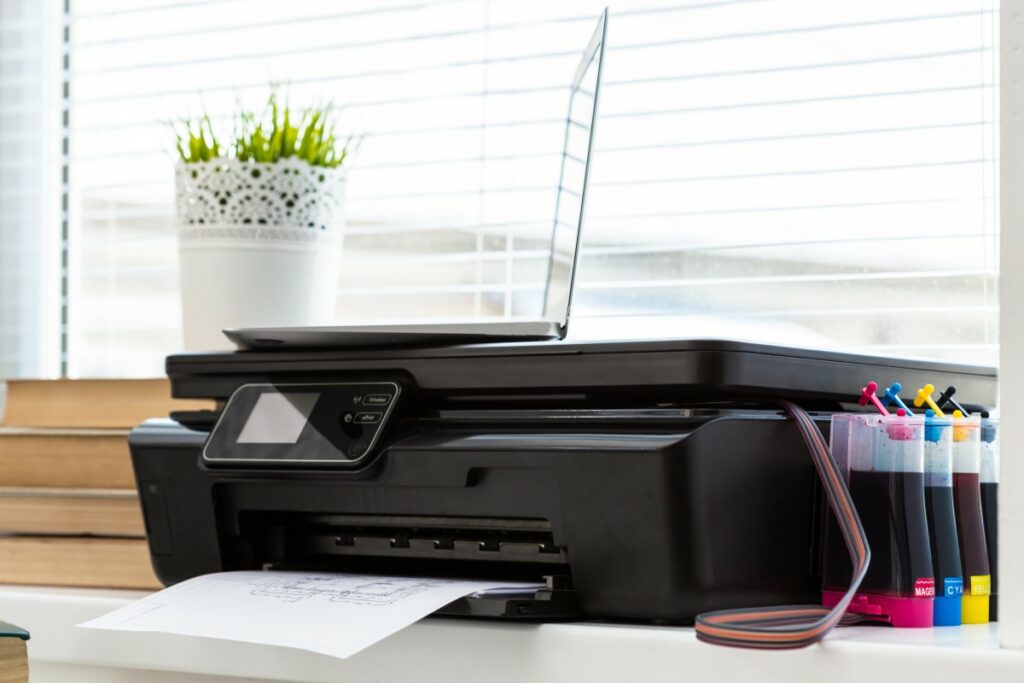 This is an excellent option for those who enjoy the work of creating with their own hands.
It can be pretty laborious, but the outcome is rewarding and fulfilling work by adding a personalized touch to your products.
Laser printers
Ensure you have the correct sticker paper (such as vinyl) at hand.
Insert the paper carefully into the paper tray.
Prepare your template for printing and load it into the printer correctly.
Select the file you want to print.
Ensure your printer is connected to your computer. If Bluetooth connection isn't an option, connect your computer to your printer with a USB cable.
Hit print.
Assess the quality of your print.
Once satisfied, finish the printed design with any desired finishes or lamination.
Cut around the printed sticker using the Cricut (or a different cutting machine) to acquire your desired end product.
Inkjet printers
Making stickers to sell using an inkjet printer is the same as using a laser printer.
Pro tip: When using a laserjet printer, make sure you use paper with 74 gsm thickness or more. This will help the paper withstand the laser printer's heat.
Sticker Paper
You can use different kinds of finishes when making stickers. These finishes include:
Matte sticker paper: This paper has a moderate shine and a velvety satin look. It's perfect for stickers with a lot of detail, such as a photo. With the reduced glare of this gloss, these stickers blend nicely with any surface tyou apply them to. Some prefer using matte sticker paper due to its refined finish. This is because it has a more subtle look and is an excellent option for stickers containing few colors.
Glossy sticker paper: Glossy sticker paper is extremely shiny, making any sticker design stand out. With their high gloss finish, these stickers attract a lot of attention. The gloss provides a great color contrast, making the colors pop. If you'll be making colorful stickers, glossy sticker paper is your best bet.
Vinyl sticker paper: Vinyl stickers are one of the most popular and versatile sticker finishes. This is a popular medium because it's an all-rounder and can be used to make various sticker sizes. Plus, vinyl is waterproof and is durable enough for outdoor use. If you aren't familiar with this finish and its processes, numerous YouTube videos can teach you how to make vinyl stickers with Cricut to sell online.
Holographic sticker paper: These sticker papers have a rainbow sheen and provide an iridescent look to your stickers.
Mirrored sticker paper: As their name suggests, mirrored stickers reflect a clear surface like a regular mirror.
Prismatic sticker paper: These are similar to holographic sticker paper, but they consist of a holographic mosaic of tiny squares that vary in appearance depending on the angle of light. Prismatic stickers are typically laminated with a coating to protect them from natural elements. Their permanent adhesive makes them suitable for long-term use.
Clear sticker paper: Clear sticker papers can be used to create stickers with a traditional see-through design. You can print on the surface of these stickers and stick them onto surfaces with their adhesive backing.
Cut Your Stickers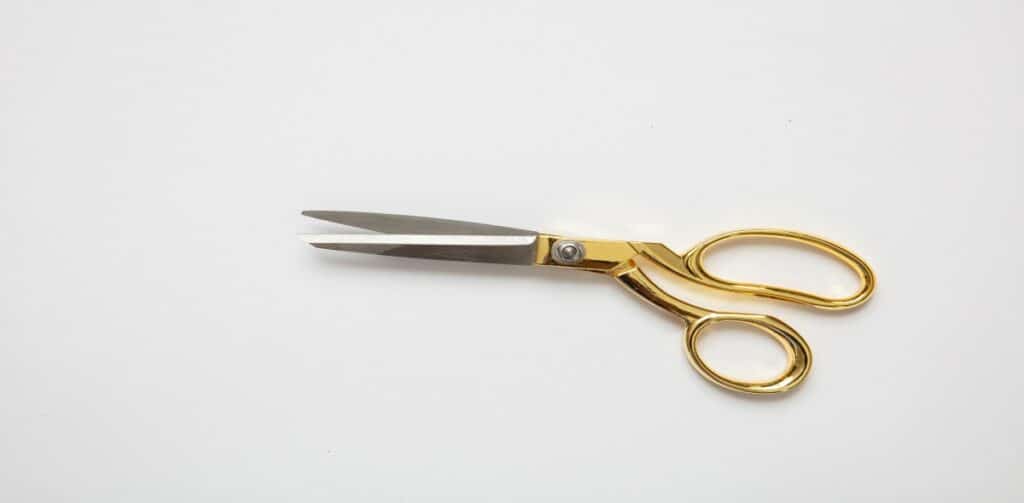 There are different ways to cut your stickers. You can either cut them using a machine or cut them without using a machine.
Using a Machine
If you're going to cut your stickers yourself, your best bet is a cutting machine you can use at home. Going for a cutting machine that's easy to use may be a better choice if you're just starting out. Cricut and Silhouette machinery are two of the most well-known cutting machines.
Gather all your materials.
Print your artwork on your sticker paper of choice.
Place your printed sheet in your cutting machine.
Voila! You have your printed stickers.
Interesting fact: Some sticker sellers prefer printing and cutting their stickers at home because they have more control over the quality of their output.
Not Using a Machine
Those who prefer to be a bit more hands-on, or don't have the budget for a cutting machine, can cut their stickers by hand. You'll need a pair of trusty stainless steel scissors or an art blade for this job.
Gather all your materials.
Print your artwork on your sticker of choice.
Place your cutting mat on your work table.
Grab your scissor or art blade.
Line up the printed stickers neatly.
Cut along the edges as best as you can.
Note: Some believe scissors aren't the best tool to cut stickers. It's difficult to line up your printed stickers, and cutting them by hand leaves a mess.
It can be challenging to cut your stickers neatly, resulting in white spaces on the edges of the stickers. If you don't have a sturdy hand, your cuts may be crooked.
Cutting stickers by hand can be pretty tedious and tiring. However, scissors are a wonderful place to start if you don't have the resources to purchase a cutting machine.
Packaging Your Stickers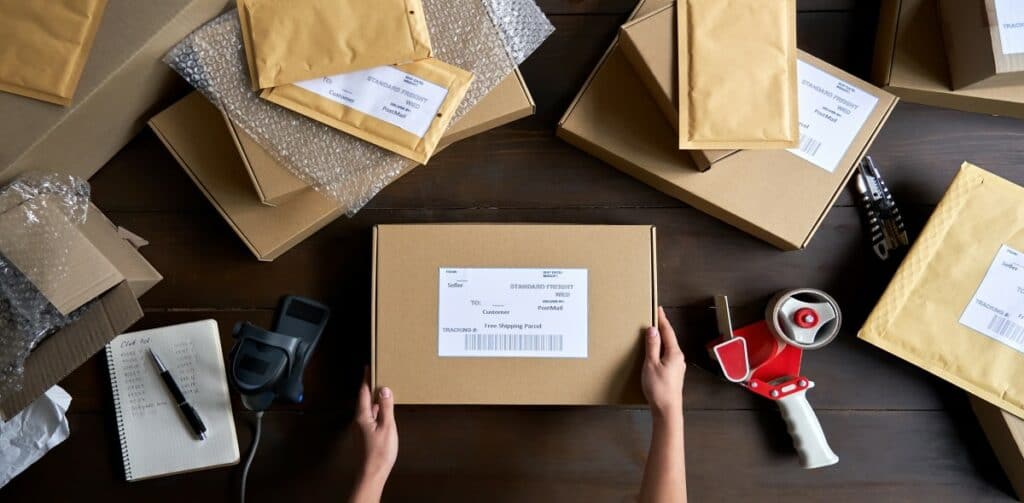 It's not just the quality of the product (i.e., your stickers) that counts, but also the quality of its packaging.
You'll want the packaging to serve two purposes: to protect your customers' stickers and communicate the idea and aesthetic of your brand.
Shipping Your Stickers
Linked to the packaging above, the material you choose to hold your stickers in can protect it and market your brand to customers.
You'll also need to decide how to ship the stickers to your clients.
Will you deliver them yourself, or will you contract a courier company like FedEx? In the case of print-on-demand stickers, the dropshipping company will usually handle shipping.
Digital stickers can be "transported" to your customers via an email attachment or an online download, making them an effortless form of delivery.
Where to Sell Your Stickers?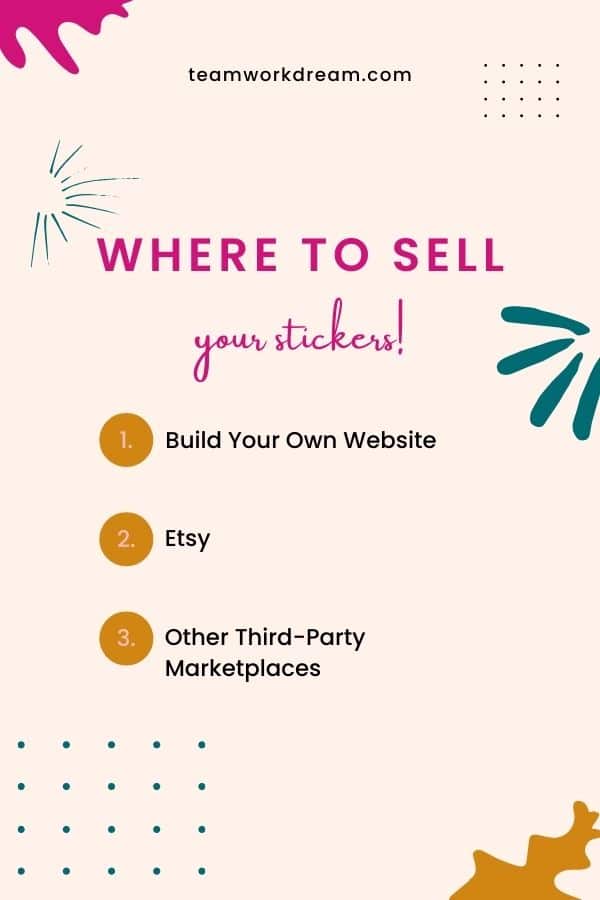 Now that you've printed your stickers, packaged them neatly, and made shipping arrangements — where do you sell your stickers?
You can either sell them on your own website (or create one mainly to sell your stickers) or place them on an online marketplace, such as Etsy.
Build Your Own Website (Or Use a Website You Already Own)
Thankfully, the cost of building a simple yet effective website has decreased over the years. You can purchase a domain, pay for hosting, and buy a theme to set up your online shop. WordPress is a free option.
Alternatively, you can use a platform like Shopify which is an all-in-one webstore provider where you can buy the domain, hosting and theme in one place.
Squarespace also has a number of beautifully designed websites that are easy to set up and run.
While not expensive, it can be time-consuming to pick the perfect layout and other web design elements. You won't necessarily have these concerns if you already own a website.
Etsy (And Other Marketplaces)
So, how do you make stickers to sell on platforms like Etsy? This is arguably the easiest and most common way to sell stickers online.
You can create a free Etsy account, create a store, and start listing your stickers for sale. Ensure you factor Etsy's fees and payment processing costs into your pricing model.
The competition on the Etsy marketplace is fierce, with a seemingly endless supply of sticker sellers joining the platform.
Look for ways to make your store and stickers stand out and offer impeccable customer service to obtain referrals and create loyal customers.
How to Make and Sell Print On Demand Stickers
Making and selling print-on-demand stickers can be as straightforward as placing a pizza order online.
Research the different print-on-demand apps to select one that best suits your needs.
Create or log on to your account.
Upload a design.
Create a new product (select sticker, in this instance).
Customers place their orders.
Print-on-demand service automatically sends the orders for fulfillment to one of its in-house or partner facilities.
The print-on-demand service fulfills your orders and sends them to customers under your sticker's brand name.
Happy customers receive their orders.
Pro tip: Request a sample before signing up to do business so you can judge the sticker's quality for yourself.
How to Make Digital Stickers to Sell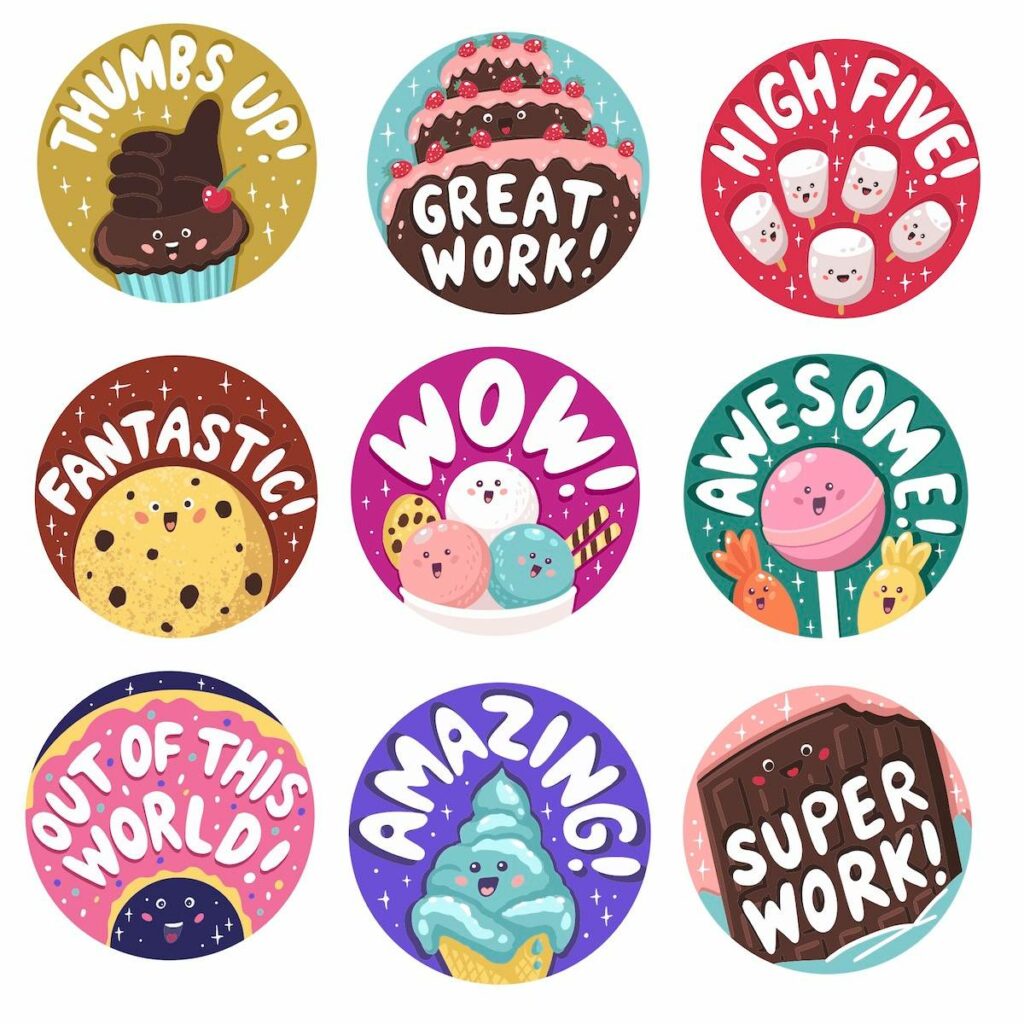 Making and selling digital stickers is a growing trend, especially with digital planners. Take advantage of this opportunity and learn how to make stickers to sell on Etsy, for example.
The great thing about making and selling digital stickers online is that you don't have to worry about inventory handling costs, and you can keep your cost of production low.
This is because you only have to make digital products once and can sell them repeatedly.
Here is how to make digital stickers to sell:
Download your preferred design app.
Create a sticker design to market.
Download the design as a PNG image.
Upload your sticker design to the relevant digital marketplace.
Make as many sales as possible.
Pro tip: It helps to have a large following on your social media accounts to market and sell digital stickers and make your followers customers. If not, try to build an audience online and research digital marketing methods to help you market your digital stickers and improve sales.
Utilize a Sticker-Based Site for Selling Your Own Stickers
Sticker-based websites like Redbubble (which is also a print-on-demand website) are an excellent choice for sellers looking for a platform they can set up shop easily.
These websites allow sticker business owners to upload their designs immediately and sell their products. This is quite a popular choice as it's user-friendly, and you'll only have to focus on the creative side of sticker making.
Examples of sticker-based sites are Sticker Mule, Printful, Printify, etc.
Design and Sell Stickers Online: Final Thoughts
Creating and trading stickers isn't just a hobby for the younger generations. Everyone can join in on this fun (and profitable) exercise.
Knowing how to make stickers to sell online is a phenomenal way to make extra money.
Thanks to the ever-increasing connectivity provided by the internet, you can take advantage of the digital age to design and sell stickers online easily and effectively.
Thinking of starting a different profitable online business? Read this post on how to start a party printables business from home.
Love this? Save and share on Pinterest!