When on a tight budget, you will want to save every penny and reduce any chances of wastage. While it sounds easy, it can be difficult knowing that some expenses are just not optional. In this post, I am going to share with you the best way to save money for the future especially when on a strict budget.
I want to share this information with you as the current statistics are pretty scary to look at. According to an article in the Washington Post from a Federal Reserve report, 4 in 10 adults are not able to find $400 for an unexpected emergency. That is pretty drastic!
This post may contain affiliate links. For more information read full disclosure.
Working from home is no different and can even be more difficult as certain benefits are not available like when working a 9-5.
When starting out as a freelancer you definitely have to tighten your belt as money in the first instance can be irregular until you get into the swing of things. With that in mind let's find out how you can start your budget planning journey and save for the future.
16 of the Best Ways to Save Money for the Future
1. Establish A Budget
At the start of the month, create a budget based on the amount of money you are willing to spend. Through the course of the month, get a receipt of every purchase and stick them into categories like groceries, entertainment, and personal care.
Use this information to establish a budget for the next month, saving on any item possible.
There are a few apps that you can use for this like the Good Budget Planner for your iPhone or You Need a Budget (YNAB) but if you prefer the paper method then there are some really great planners available on Amazon that are attractive to look at, easy to carry around and very budget-friendly.
2. Use the Envelope Budget System
If using tech is not your thing then you can always use the envelope budget system which will help you save and reduce your chances of overspending.
It involves setting an amount of money that you are willing to spend. You only use the amount in the envelope until it is spent before replenishing it for the new budget period. This is a great way to learn how to save money each month.
You can get a great start-up cash envelope pack from Amazon to start your budgeting journey.
Related posts on saving
3. Automatic Saving
An easy and effective way to save money on a tight budget is by setting up automatic savings. It involves having your employer deduct some amount from your paycheck and transferring it to savings or retirement account automatically. This will help you save money, even before you start spending it.
If you want to start another disciplined method of how to save money from your salary is to set up a standing order with your bank so that you can squirrel away some much-needed savings.
If you know what your goals are and that you will need easy access (this defeats the purpose of saving), then set up a standing order to a normal savings account and if you want to be strict and prevent yourself from constantly dipping into your savings then consider a Fixed Deposit/Term Deposit account.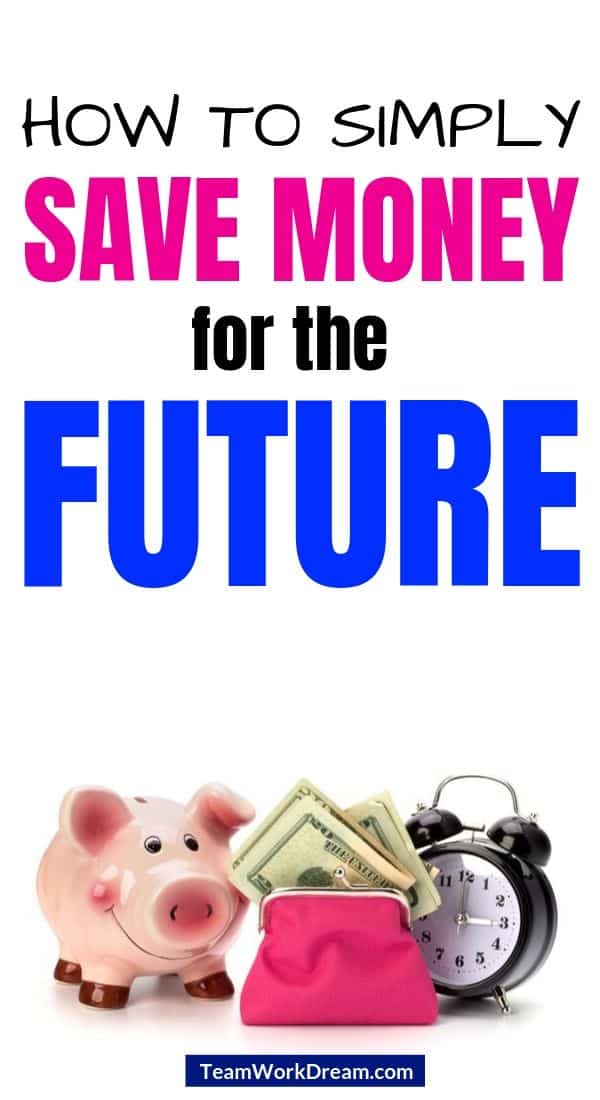 4. Use Cash Instead for Your Daily Expenses
Switching to paying in cash for your daily expenses on things like grocery and entertainment can help you cut back on your spending.
By not falling back to your debit or credit card, you will be more aware of the amount you are spending and limit yourself from excessive spending. Why not get help with this by checking out the Get Good with Money by Tiffany Aliche.
5. Be Creative and Cut Back on Big Expenses
There are many creative ways to save money and identifying your big expenses in your monthly budget, and looking for ways to cut back on them with a bit of research is the way to go.
You may find there is a cheaper car payment than what you are currently using, or that living with a roommate will help you save on rent.
You can also drive less. Start walking for the shorter distances and you might even be able to get paid to walk. Take lunch to work, and buy items in bulk or switch out items from branded products are just some of the ways to save money and stick to your budget.
6. Reduce the Amount You Spend in Every Category
Another great way of saving money when on a strict budget is reducing the amount you spend on every category, even just a little bit. For example, you can save $5 per week by dropping a single item from your weekly grocery shopping list.
Other ways may include cutting back the amount spent on gas monthly, adjusting your thermostat, or reducing the number of subscribed channels on your TV.
Check if you really need all those premium channels on your cable subscription or if you need a cable subscription at all. There are so many internet-based alternatives now like the Amazon Fire Stick.
7. Pay Off Your Debt
Credit cards and other high-interest debts such as loans can eat up significant amounts of your monthly income in interest.
You can save chunks of interest-money by paying off debts on time and pay extra if you can to reduce the debt even faster. Once you pay off that debt use that same amount of money to add to your savings.
8. Evaluate Your Food Bill
Evaluating and changing how you eat can be a great way of saving money when on a strict budget. One of the best ways is not eating out as often, and spend that money on buying groceries instead.
>>>You might also be interested in The Best Money Saving Shopping Apps
You can actually save $40 or $50 in a week by cooking from scratch instead of by the convenience of eating out. Along with your budget planning you can also meal plan to save time and money when grocery shopping.
Here's an excellent recipe book Good and Cheap, Eat Well on $4/day that you can find on Amazon which is highly recommended. Don't just take my word for it check out the reviews.
9. Eliminate Unnecessary Utilities
When on a strict budget, utilities should be limited only to the things you really need. You can save huge amounts of money by getting rid of unnecessary utilities like expensive cable TV packages and choosing internet-based TV services like.
You can get more information on how to reduce expensive cable and cell phone bills by following this method.
10. Save a Percentage of Your Income
Take control by restricting the amount of income that you spend. Use a budget calculator and start by saving a percentage of your income no matter how small. Over a period of time it will all start to add up.
If you save 25% of your income monthly, it means that you will have to budget using the remaining 75%. The saved amount can go to your emergency funds and offer you a buffer for difficult times.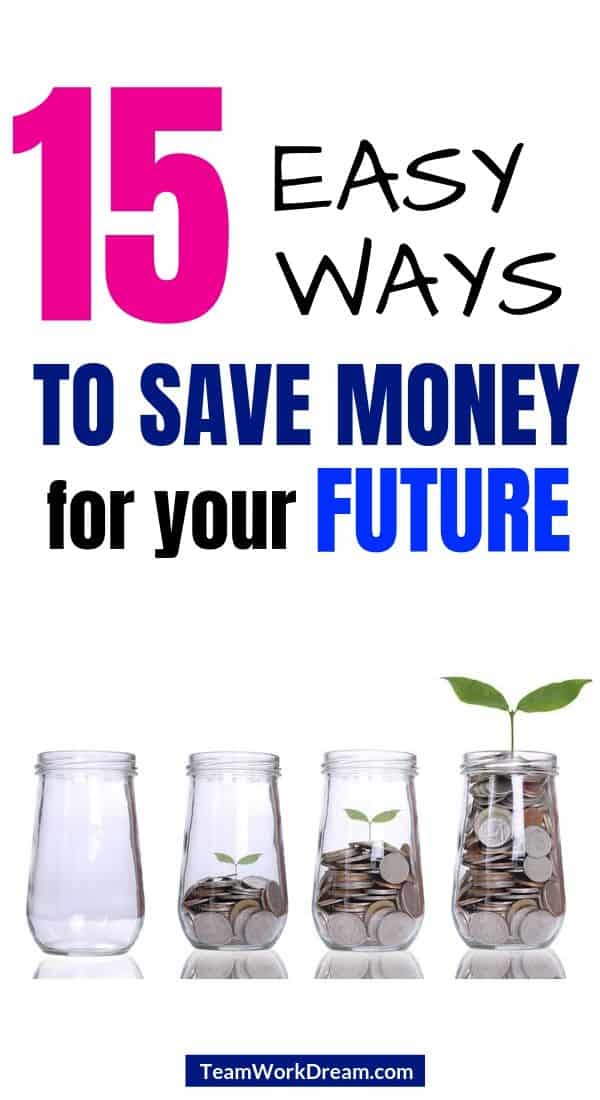 11. Adjust Your Saving Attitude
Consider saving as a strategic spending plan for the future rather than a miserable depriving experience. I know it can be hard but now is the time to think long-term. Get your money mindset right and think about your financial why.
This will help you save more by seeing it as a means of purchasing a future reward and not feeling that you are missing out on the latest trends, new clothes, travel, or entertainment. Get your money mindset on the right track. This book can help you adjust your mindset with a 21-day challenge.
When you save for the future you can set goals such as a 6-month plan, 1 year, 5-year plan and so on.
12. Do It Yourself
Do it yourself (DIY) is a great way to save money, especially when your budget is tight. If you normally have a cleaner come in to help now's the time to do this yourself. Mow the lawn and wash the car, instead of paying a couple of dollars to someone else.
You can easily use Pinterest and YouTube for great little household hacks that can help you save money around your home.
13. Shop at Thrift Stores
Pick up items that you want from the used goods market for much lower prices. Many of the items are in good condition and will serve you just as well as the new items.
When on a tight budget, shopping at thrift shops, garage sales, or goodwill stores will save you a great deal of money. The other added benefit is that you can also sell your own unwanted items to online thrift stores and even on the Facebook marketplace pages.
One tip I picked up from a colleague is to plan for a day out and go to a more affluent area and check out their Goodwill and thrift stores. There will be fewer of them but they will have great quality items in store.
14. Keep Loose Change
Pocket change may seem like a small amount of money, but accumulating it may save you a lot. You remember that old faithful jar or piggy bank that you put all your coins in and only opened in case of an emergency? Amazing how much money you saved, right.
This is a habit I've been doing since a child and I do it with my own child. All through the year, we collect the loose change and at the end of the year we use this fund to buy something nice for ourselves. It's a very simple life lesson.

15. Stay Within Your Limits
One of the most important things when starting a budget is to know how much money you make.

Unfortunately, you cannot save properly if you do not have a solid understanding of your income, and all your expenses. Using the methods above will enable you to track your income, find out your spending habits, know what unnecessary expenses you can cut back on or do without.

The ideas above are some of the smart ways to save money when on a strict budget. Remember, although it can seem quite hard taking that first step the thing to remember is to understand your income and adjust accordingly to wisely budget and save.

If you've found this post useful why don't you share it with others so they too can find ways to save money for the future when on a strict budget.
16. Get Yourself a Side Hustle
One of the quickest ways to save money is to actually get yourself another job. This can ve as a side job, something part-time.

You may not realize it but if you use your time wisely you can actually use your spare time make you some well-needed cash that you can put towards your saving goals. That time sitting in front of the TV watching chillin' and watching Netflix could be the perfect opportunity to do a side hustle.

You could use your hobby or even your love of food to get yourself a money-saving side job. One of the most popular ways is as a food delivery driver.

This is a job that you can do in your own time, at lunchtimes, after work or weekends and earn excellent tips too. You can find out a lot more about this great saving for the future method right here.
Related articles on saving