How is your financial goal setting going? Are you still on track with your budget? Have you made all the necessary cutbacks that you can?
This post may contain affiliate links. For more information read full disclosure.
You've cut down your cable bill by telling them you're going to cancel your subscription and the retention department offered you a reduced rate for the year. Excellent going but how about lowering your cell phone bill too.
Yes, that smart contraption that you won't let out of your hand much less your eyesight. Your phone is your life, your only means of keeping in touch with everyone but are you using your cell phone in the right way?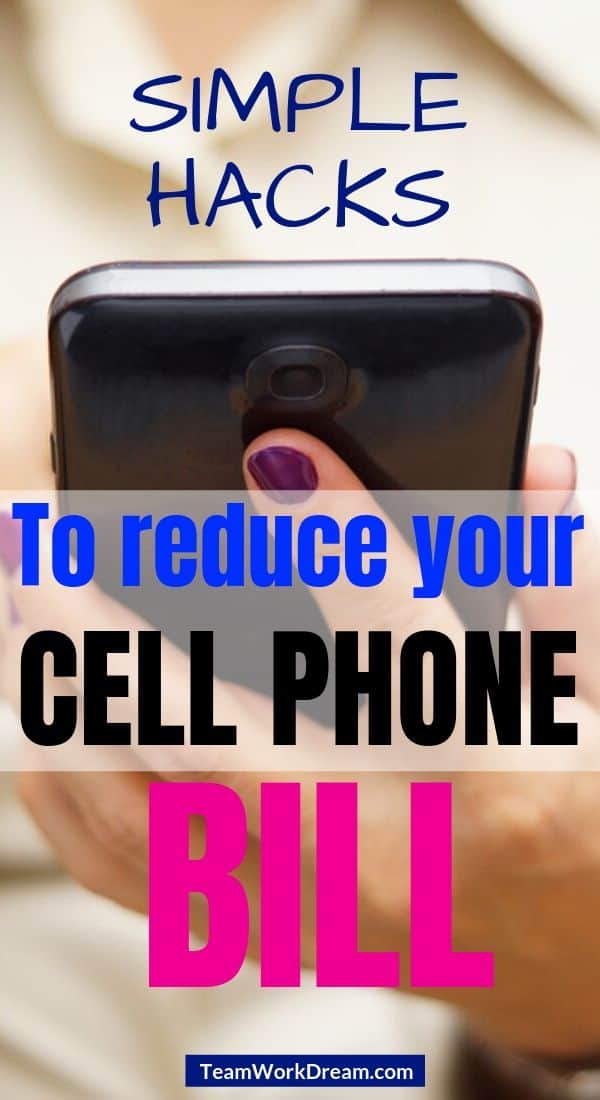 How to Stop Throwing Cell Phone Money Away
Each year most cell phone companies increase their prices and drag you along with them with their monthly fees. Through our own apathy, we stay with them being loyal to these cell phone companies. But why not start using your loyalty to your financial advantage?
The number of phone companies out there know that you tend not to move once you sign up with them and make lots of money because of it, enticing you with the latest iPhone, Galaxy or whatever is the next trending smartphone.
To help you on your budget saving journey you are going to have to do a little research and find some simple ways on how to start using your phone wisely and how you can keep some of that wasted cell phone money into your pocket. Here are a few money-saving ideas to get you started:
Simple Ways to Save Money on Your Cell Phone
1. Check How You Use Your Cell Phone
Check your phone for data usage. Every day you open a dozen or so apps that are quickly eating up data in the background. Make sure to remove apps that you are no longer using and to shut down any applications that you are not using.
2. Use Wi-fi
Another way to avoid data usage is to use wi-fi connections when and where you can. Switch off your data and use wi-fi when at home, at work, if allowed, and from free hotspots.
3. Downgrade Your Cell Phone Plan
Do you need an all singing and dancing cell phone plan? Do you really use that amount of data in a month? Do you really need that expensive package?
Why not consider downgrading your plan to one that is cheaper?
4. Cancel Your Cell Phone Insurance
Are you paying separately for cell phone insurance? Check out your home insurance in case it already covers certain items both in and outside your home, like cameras, cell phones. After all, there's no point paying twice.
Also, make sure that your phone has a sturdy phone case as the price of phone screens are not cheap. You can get an attractive and shock-proof phone case from Amazon at a super low price.
5. Get a PAYG Cell Phone Plan
If you're not a constant user of a cell phone why not consider canceling your monthly contract? Get a Pay As You Go (PAYG) cell phone service instead.
Budgeting yourself for a prepaid cell phone service might be the best way for those of you who have low usage.
6. Don't Get the Latest Cell Phone
An excellent way to reduce your cell phone bill is by not upgrading to the latest smartphone. Do you really need the trendiest phone? Is the current one you're using still looking good and working well? Then there is no need to upgrade.
Ask the cell phone company to reduce your cell phone bill instead of accepting that shiny, box-fresh cell phone. Believe it or not, you are actually paying for these upgrades!
>>>If you need additional cell phone accessories to protect or hold your phone when on the move then this selection can help you.
7. Use the Loyalty Trick
My absolute favorite method of lowering a cell phone bill which I have used for many years is the Loyalty Trick. Contact your cell phone provider and ask to cancel your contract.
When using the Loyalty Trick you must be fully armed with cell phone competitor rates, price match offers if available and state that you are no longer finding their service competitive and that you would like to cancel your contract.
You will most likely be transferred to their Customer Retentions Department.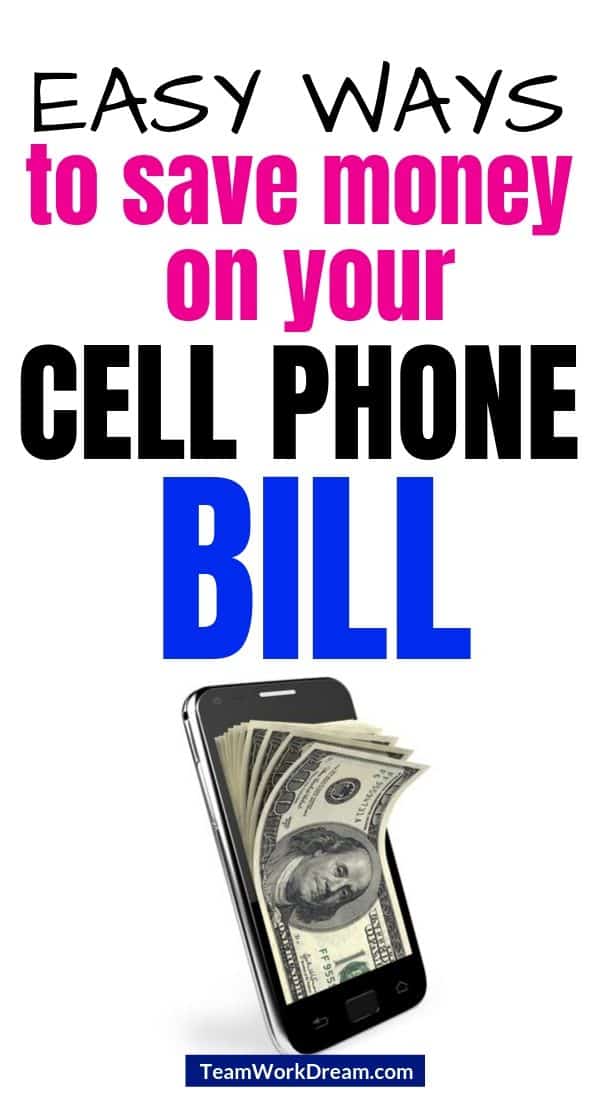 What is a Customer Retention Department?
The Customer Retentions Department is a sub-department of Customer Service where they try to convince customers to continue using their products or services. This is where the department tries to retain your business and offer you incentives for you to stay.
Most large companies have a Loyalty or Customer Retentions Department. It is at this point that you get to use your negotiating skills.
If you are transferred to this department know that you are halfway to getting a good deal.
As I mentioned before a little bit of effort from you can go a long way to reducing your cell phone bill. Have your comparable company cell phone stats ready.
Try to negotiate for a lower monthly bill, get increased monthly talk time or unlimited text, get more data. Hear what they have to offer and see if it is worth you staying with them or going to a competitor.
By the time you have finished negotiating you should receive an amazing deal for your monthly cell phone payments.
TIP OF THE DAY: You can also use this loyalty method for your cable and internet bill. Give it a try!
Final Thoughts on Reducing Your Cell Phone Bill
By doing a little negotiating you can keep on top of your budget saving goals. Learning to be wise with your money is the whole point of budgeting and if there are places within your financial life where cutbacks can be made then please do it.
Any amount of money saved by lowering your cell phone bill no matter how small can be used to clear any debt or added to your savings which is the perfect simple method to take control of your finances.
Related posts on saving money