Are you worried about how you're going to pay your bills and afford groceries this month? Why not try this quick fix to make more money by starting a food delivery side hustle?
While you're sitting there eating a takeway meal and stressing about how you're going to increase your income, with one very simple and flexible side hustle you could easily be earning some extra cash.
This post may contain affiliate links. For more information read full disclosure.
There are a range of companies out there that are always looking for delivery drivers and order takers as the demand is great in the food service industry.
According to statistics on Forbes.com the food delivery business is expected to reach $200 billion by year 2025. That is unbelievable! But it's a good thing as food delivery is something that you can start to make money from quickly.
The restaurant and food industry has been growing tremendously, making food delivery jobs super popular to earn extra cash.
The growing number of large restaurants and local eateries have partnered with food delivery companies like DoorDash and UberEats instead of providing their own food delivery services. With food delivery becoming more popular, this is now a super simple way of you earning extra income.
Now I know you may have a couple of questions before you sign up with any of the food delivery companies and I'm here to help answer some of the most common questions.
What Does Food Delivery Involve?
I'm sure you already know the answer but let me give a basic explanation.
As a food delivery person, you will receive an order via phone, SMS or via an app, you go to the desired restaurant to pick up the orders and take them to the customer's location. That's it!
Related posts
Food delivery side hustles are convenient because you can choose your own working hours.
For example, you can work while your kids are at school and deal with lunchtime food orders if you're a stay at home mom. This gives you an opportunity to make money in a flexible way.
If you have a regular job that requires you to work for 8 hours during the day, then you can easily deliver food as a side job on the weekends or at night.
If you're a student you can fit the deliveries in with your studies and if you're retired just set your own hours when you want to work.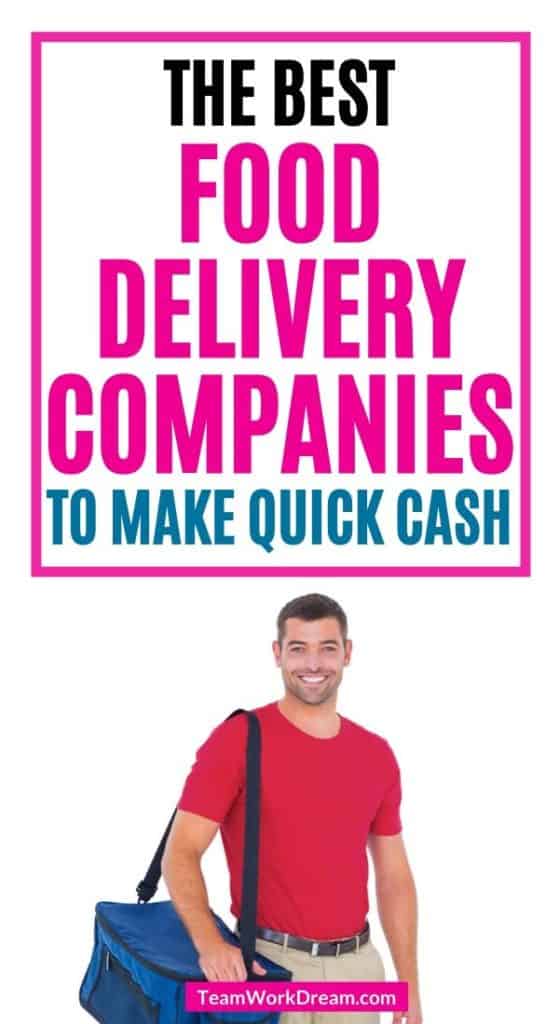 Is Food Delivery a Good Side Job?
Yes! One of the reasons why delivering food is a good side job is that it has a low entry-level. No degree or special skill set is required for you to qualify for a food delivery job. It's easy to find food delivery opportunities and it's an excellent way to make quick cash.
What's Needed to Become a Food Delivery Person?
There are very few things you need to become a food delivery person and here are the main things that are required for you to start up this food delivery side hustle. It's so very simple.
Have Your Own Vehicle
Delivering food is super flexible when it comes to vehicle requirements. The kind of vehicle you will drive when delivering food does not matter as long as it is registered and insured.
Whether you own a scooter, a bike, or any type of vehicle, you can use them to get the job done. You can even deliver food just by walking especially if you live in a very metropolitan area.
No Age Restrictions
As mentioned above there are no age restrictions. As long as you are of working age you can do food delivery work. From high school student to retiree.
Why not quickly sign up with DoorDash to set your own schedule and make some extra dough.
What Kind of Food Can Be Delivered?
Food delivery these days is no longer restricted to pizza, burgers, or Chinese food. You can now order wonderfully served three-course meals, and even specially selected dietary meals.
You can order a whole range of culturally diverse foods from sushi to Jamaican Jerk Chicken. There are also a whole range of vegan options too so no one is left out.
There is also the choice of delivering just the prepped ingredients through food shopping or meal planning apps that allow the customer to prepare their own meal in quick time.
Positives of Being A Food Delivery Person
As the person who collects the food orders you get to check out some very nice restaurants

Depending on your mode of transport such as walking or riding a bike it can be a great form of exercise while earning money

You get to meet new people

If you regularly pick up orders from a location you might get reduced rates on food or yourself

You can make good tips
Best Food Delivery Companies to Work For
There are quite a few food delivery companies that you can sign up for through their apps but I'm going to sift through the best ones that you can start working with as soon as possible.
Postmates is one of the best takeaway food delivery services in the US. The company is partnered with over 20,000 merchants that allow users to select their food from the best restaurants that are nearby. You can deliver a variety of items with Postmates including alcohol, groceries, and meals.
To start delivering with Postmates you can either scroll down to the bottom of their website and select Join the Fleet from there you will be taken to the Deliver with Postmates page where you can easily register to become one of their food delivery drivers or sign up directly right here.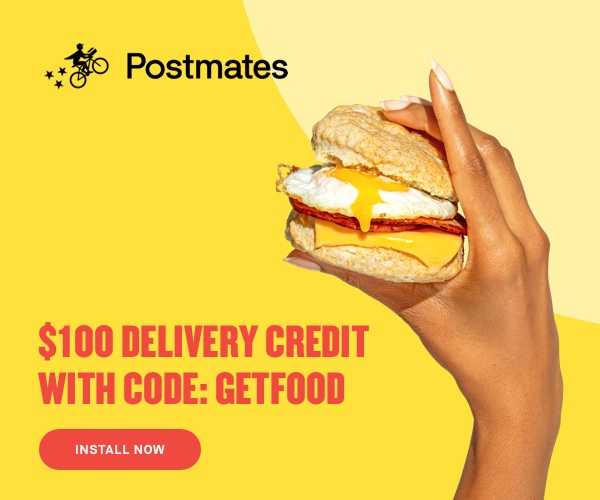 2. UberEats
UberEats is another famous food delivery company. They utilize independent contractors to deliver food to customers.
Just choose a schedule that is convenient for you and depending on the city you live in, you can deliver meals with a bicycle, scooter, car or other means of transportation.
Grubhub can hire you if you have a bike, car, or a scooter to deliver food to their customers. They are partnered with up to 75,000 restaurants and deliver in over 1300 cities in the US. The payment differs with the peak timings like dinner and lunchtimes, cities, and the number of deliveries.
Just like UberEats, DoorDash allows you to deliver food via scooter, car, motorcycle, or on foot. For you to apply for this job, you must be 18 years and above.
DoorDash has FastPay that pays the same day after you deliver food. But to note, you must complete 25 deliveries for at least 2 weeks for you to qualify for FastPay.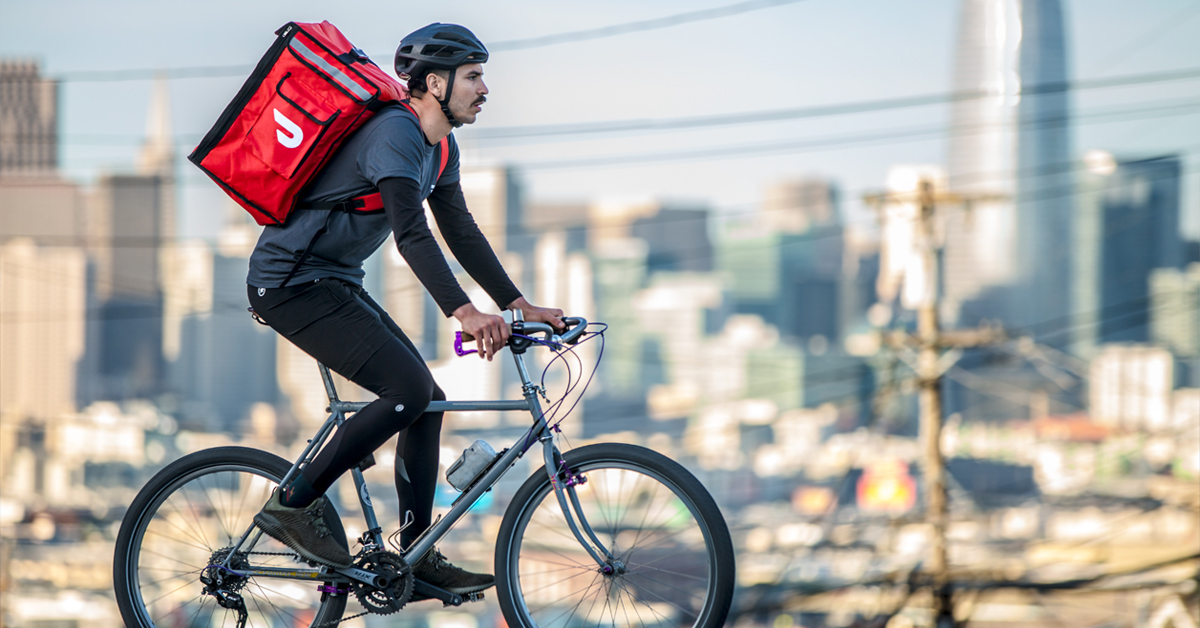 Whether by car, scooter, bicycle or foot sign up to easily join DoorDash right here.
Instacart allows you to deliver groceries to customers. It is simple to get a side job with Instacart and get paid fast.
It works by shopping for people following a list that Instacart sends to you. It is also flexible since you can choose your own working hours, they pay you every week, and you can also earn tips from customers.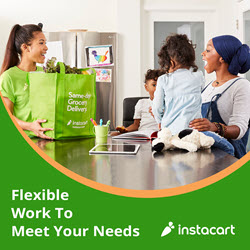 Other Food Delivery Job Opportunities
There are other delivery services where you can deliver food or groceries as a side job such as:
Shipt a popular grocery delivery service. Just go to the get paid to shop link on the site to apply for a food delivery position.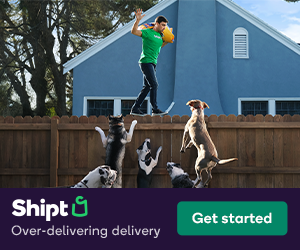 Saucey

Favor

Caviar

you can earn up to $25 per hour and get paid for food deliveries instantly

Order Up

Eat 24
All these food delivery services are similar in their manner of doing business. For you to qualify to work for them, the requirements are almost the same. For example, you need to have a reliable vehicle or means of transportation, driving experience and be 18 and above.
Which is the Best Paying Food Delivery Service?
Postmates: This is a popular delivery service with some of the highest rates in the industry. If you deliver great work, you can earn up to $25 per hour and earn tips.
Favor: When working with Favor, you can earn from $10 to $18 per hour depending on the time you choose to work. Another advantage of working with Favor is that you keep 100% of your tips after you earn them.
DoorDash: Drivers earn an average of $18 per hour and 100% of tips. This makes it one of the best companies to choose for a side job.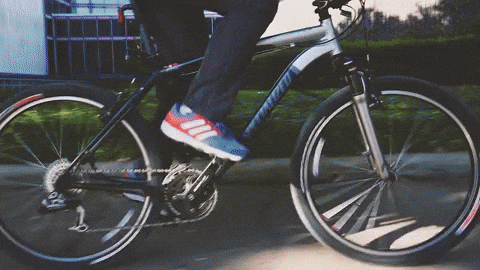 Instacart: You can make up to $100 or more per day if you work with Instacart. However, the minimum you can earn per hour is $10, with estimated earnings of $20 including the tips.
Shipt: This company pays on average $22 per hour, which is a good earning considering it is a part-time food delivery hustle.
Can You Find Local Food Delivery Jobs?
If you're outside of the US you might be wondering how is this article going to help me? We don't have Doordash or UberEats where I am. No need to fear, look around you. There are local food delivery companies popping up all over the place with their very own simple-to-use company apps.
For added information, China actually has some of the largest food delivery companies that work exactly the same such as Homecook, ENJOY, and many others.
I'm located in the Caribbean and right now there are quite a few people doing side hustles with companies like Quick Plate, Pekkish (love the name) and 7Krave.
It's always a good idea to check if there are any food delivery services where you live, you might be pleasantly surprised to know that there is a local food delivery app that you can quickly sign up to and become a food delivery driver.
Final Points of Side Hustle Food Delivery Jobs
Food delivery is a good side hustle, and most of the food delivery companies provide higher pay if you can accommodate as many customers without limits. The more deliveries you make, the more money you can earn.
Depending on where you live, you can choose the food delivery service that works best for you.
It is anticipated that food delivery companies will continue to grow as many people enjoy the convenience of ordering meals and groceries from the comfort of their own home.
However, as an independent contractor, you have certain financial responsibilities such as keeping track of income, expenses and paying taxes. Therefore, you should choose a company that pays you well and allows you to choose a flexible schedule.
Now that you have been provided with this side hustle information why not sign up with your local food delivery service company to make some extra income. Also, don't forget to share this great money-making idea with others.
Related Side Hustle Posts