Work Online from Anywhere
Yes, you've read the title and you're eager to find out more. Well, let me tell you it's quite easy to find remote work from home jobs anywhere in the world, yes easier than you think and it doesn't matter where you are located but it does take a lot of hard work and dedication. I hope you're ready to put in the work?
This post may contain affiliate links. For more information read full disclosure.
What is Remote Work?
First of all, what is remote work? It has many names – virtual work, online work, telecommute work, work from home, freelance work, crowd work, digital nomad work a wealth of names.
In a nutshell, it is a way of providing a service by doing and completing successfully a range of tasks using a computer and/or phone for an individual or business from the comfort of your home or wherever you may be located in the world.
For instance, you get a request from a client based in Canada to set up a range of appointments in his/her diary for the week plus do some research. Sounds simple enough!
While you sit on your back porch in New Zealand, South Africa or Peru you can look up on your internet-enabled laptop and enter all the relevant information, fulfill the tasks and at the end of it get paid in U$ dollars. How great is that? All from the comfort of your home.
Now you're probably telling yourself this is a scam! No one is going to pay me here in Latin America or the Caribbean to do this. I say why not? I'm living proof.
Related posts
If India, Pakistan, Bangladesh, and the Philippines can be a hub of virtual workers why not the Caribbean or anywhere else in the world? Go on, find another excuse like, I don't have any experience or skills? And I say, so what, go and learn.
You want to make the decision to do remote work from home so no more excuses.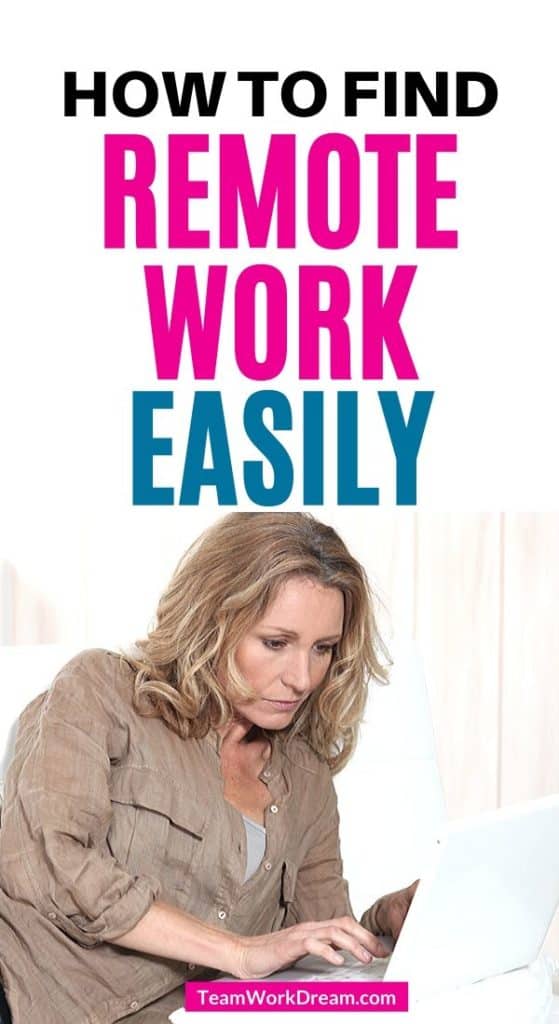 Now my background is as an Executive PA so I had some skills and experience beforehand but I went and learned to do more things. Some FOR FREE and others that I made an investment in myself to make me more attractive to potential clients.
I dug deeper, researched and found relevant information, asked questions, watched videos, practiced and researched some more until I came across a company that wanted a virtual customer service representative.
The requirements were that they wanted an expat with experience from either the USA, Canada or UK based in Mexico to work full-time.
Now, what would you do? Close the website page as you do not fulfill the criteria? Complain to yourself why expats only? Or do like what I did?
The Next Step To Find Remote Work from Home Jobs
Well first off, I didn't apply for the job. My next step to find remote work was to do some research to find out if it was a legitimate company advertising as I didn't want to be scammed or spammed with even more unnecessary emails.
>>>You might also be interested in How to Avoid Online Job Scams
How to Find Legitimate Remote Jobs
One of the first things that you must always try to do is to find out whether the remote job you are applying for is genuine before exchanging your personal details with any company. Make sure to check that they're legit!
After finding out that they were, in fact, a legitimate company (It's always important to find out that the job that you're applying for is genuine), I sent an email stating that I was a UK expat but living in the English speaking Caribbean.
Communication would not be a problem, that I had many years of administrative experience, my location was in the same timezone as Mexico so working for USA or Canadian clients would not be an issue.
If you're looking for flexible remote work FlexJobs can help you find 100% legit remote jobs. Sign up to join FlexJobs.
That's a great tip for you. Don't be put off by some of the requirements for remote jobs such as location as you just might be able to still offer your skills. As long as you can get the job done timezone shouldn't really matter if you want to work remotely and language isn't a barrier.
Basically, I sold myself on all that I could do and attached my up-to-date resume. I mean if you don't ask you don't get, right? And there is only ever 3 answers that they can give me. Yes, No or Maybe.
At the time I was using those pay-as-you-go internet service providers so I tried to apply for a full internet service provider as that was a requirement but you can read about this at How I Was Able To Get Internet Without An Internet Service.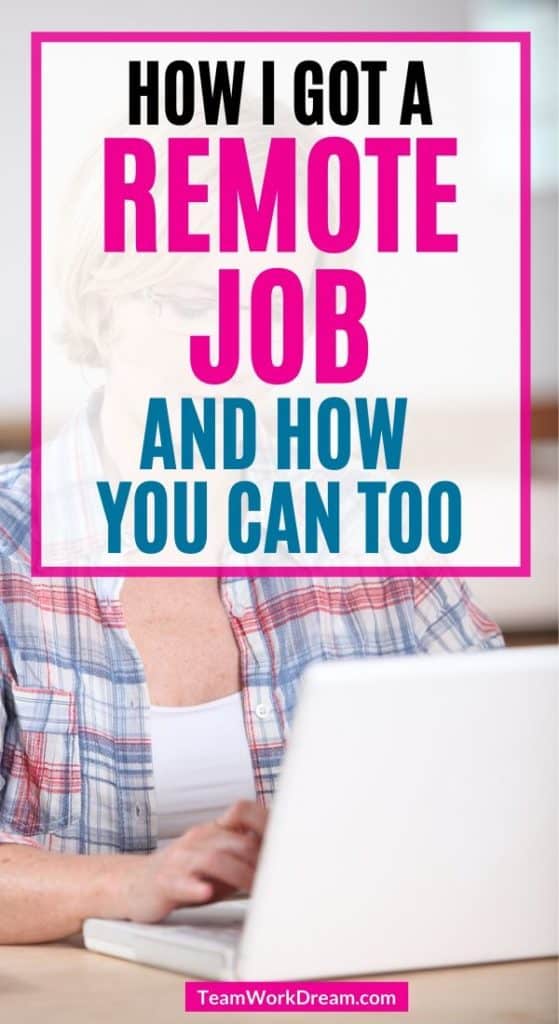 How I Got a Remote Work at Home Job
Now I'm sure you are wondering did I get the job? Well, I heard nothing and had totally forgotten about it when I got a call out of the blue a month later that a short-term position had come up that I would be perfect for that would start in the New Year for a Canadian company as an Executive Assistant for a COO at an Oil and Gas equipment company. Well, my answer was a "Hell Yeah, I'm interested."
The interview took place via Skype and I got the position which at the time paid very, very well considering economies of scale and exchange rates. They also paid for my monthly internet connection and any software applications that I needed to perform the job.
I have heard situations like this happen to quite a few freelance remote workers that they apply to remote jobs but sometimes do not hear anything until months later. So don't be discouraged if you don't hear back straightaway plus you can always send follow up emails
There are many opportunities out there in how to find remote work from home jobs in this Global Village and companies are willing to pay you well once you have the necessary skills.
If you want to find out ways in how to go about finding online jobs no matter where you live you can get free tips that will be delivered straight to your inbox just sign up.
In the meantime why not check out Indeed (just type in remote work from home and click on find jobs) and Remote to get started in your search for working from home opportunities.
You can also have a look at Hubstaff Talent to see what's available and add your own profile for remote jobs. The great thing about these suggested freelancing sites is that there are no fees involved and new remote positions are added frequently.
In the next blog post find out what skills you need to become an online worker.
Feel free to comment if you have any experience of finding remote work where you are and join me on my Facebook page if you would like to learn more.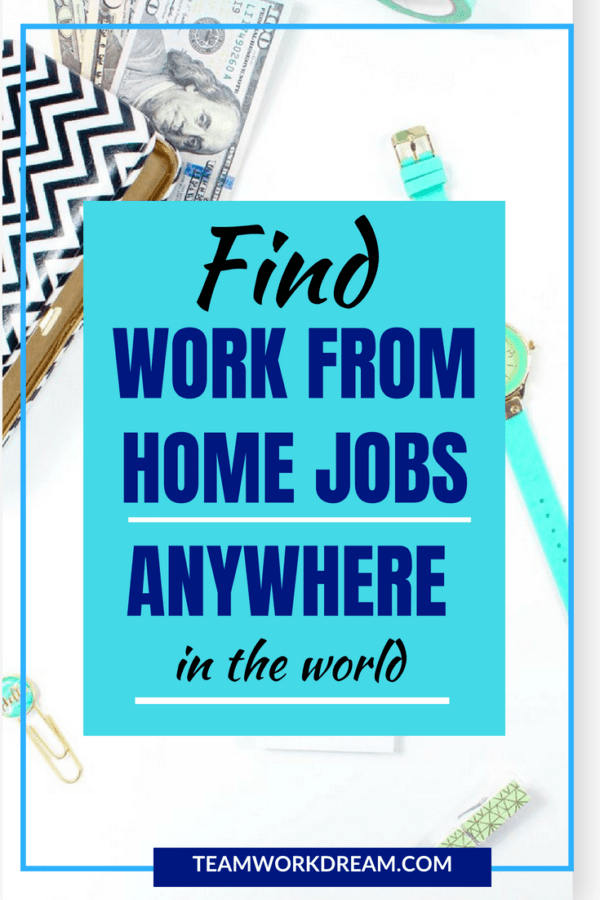 Related work from home jobs you can do from anywhere