Do you want to make extra cash in a way that requires little effort? Well, the simple answer is start renting some of your things!
Many people prefer to rent stuff they'll use only once instead of purchasing it. It's a great way to test out an item to see whether it is worth purchasing in the future and also a great way to save money if it's just for one-off use.
This post may contain affiliate links. For more information read full disclosure.
Renting items you rarely or no longer use is fantastic for making a nice little side income. It's a lucrative business in which anyone can become involved. So what items can be rented?
What Things Can You Rent Out for Passive Income?
Before you begin to advertise your new side hustle, you must first own a few things. To rent them and generate profit ensure they are all in usable conditions. Generally, the rule is the higher the quality the more you can charge for rent.
Let's take a look at 20 things you can rent to make extra cash:
Your Car or Van
If you work remotely and hardly use your car or van, renting them at a fixed rate per day could leave you with a hefty sum after a few months. Using apps like Turo connects you to persons interested to rent cars, vans, and trucks.
Rooms
Airbnb is now a booming business making short or long-term room rentals open to more homeowners. Homeowners can now earn from renting their entire homes, rooms, or a unit to interested renters.
By offering creative experiences, you'll be sure to get clients at different times of the year and become the go-to host in the area.
Your Garden
If you have a huge backyard with a stunning garden and a great landscape design, capitalizing on your awesome view and well-laid-out design can be another stream of income.
Planners are always open to hosting events such as weddings and parties at places with amazing views. Contact your local event planners to see how you can take advantage of this unique rental opportunity.
Tools and Equipment
Many persons dread buying tools and equipment that they'll use only once or for a short period. Renting your camping or sporting equipment is just one example that works and you'll make quick cash especially in busy cities and towns during the seasonal highs.
Storage Space
Self-storage rental businesses charge a high cost for units and rake in huge profits. You on the contrary may own a spacious garage or basement containing items living rent-free.
Why not clear and rent vacant spaces for cash as customers avoiding high storage costs are looking to rent spaces for short or long-term storage?
Clothes
If you spent thousands on your designer wedding dress which you know you'll never wear again why not rent it to future brides anticipating the moment that they'll find the perfect dress. Apps like Tulerie and Style Lend enable you to rent clothes for different occasions to those willing to pay.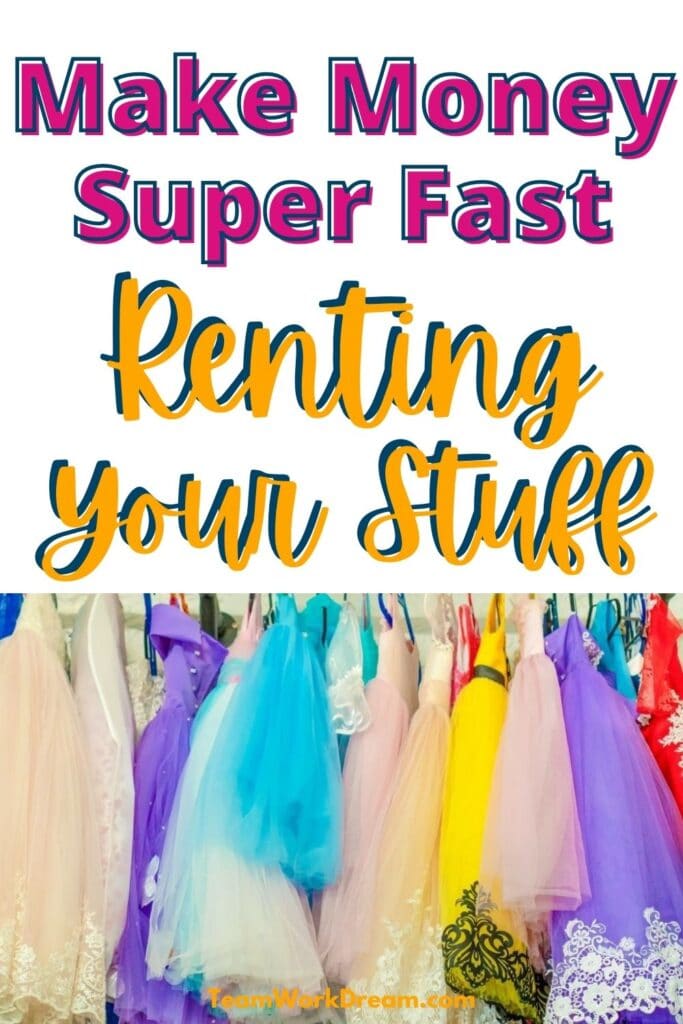 Baby Gear
You might still have a lot of quality used baby gear such as cribs, booster seats, and baby monitors stowed away in boxes. Shoppers on BabyQuip and goBaby have a keen eye for quality and continuously rent baby gear.
Bounce Houses
Renting a bounce house could be a full-time method of making passive income. These are often rented for kids' birthday parties, fairs, and festivals. It's best to rent them in local areas so they can easily be retrieved for another event.
Furniture
Perhaps you've done some refurbishing and you have a number of quality pieces of furniture but have no place to store them. Why not rent each piece or set instead of sending them to the landfill? If renting seems like too much work then selling the furniture is always an option.
Text Books
Eager college students are always on the lookout for textbooks they can rent or purchase at a reasonable cost. If you have a large collection of textbooks renting them annually is an excellent way to make a return, and Valore Books help make that happen.

Where Can You Rent Your Things?

Want to know where you can rent things to make extra cash? Many individuals rent a variety of items in different categories via websites, apps, and in their local community. Here are a few places you can rent your things for cash.
Real Estate
Airbnb and Vrbo are two popular house rental businesses used to list houses in areas prone to eager vacationers and others interested in a weekend getaway. Both are great for renting your units, rooms, and houses.
Car Rental
Using apps such as Turo connects you to persons interested to rent vehicles. They also help you to screen and do background checks on renters. RV Share makes it easy for you to rent your RV to individuals such as campers and travelers.
Storage Space
Neighbor enables you to rent storage spaces in your garage and sheds to earn income. Spot Hero is also another website on which you can advertise that you are renting a parking space. STOW allows you to rent your garage and other empty spaces for vehicle storage also.
Formal Wear
Tulerie is like a communal closet for sororities where you can facetime persons to decide who you'll be renting your formal wear. Simply accept requests from members to rent and ship your best pieces.
Tools
SpareToolz allows persons who own different tools to interact with those interested in renting them. Tool owners create their listings, settle prices for rental per day and make quick earnings.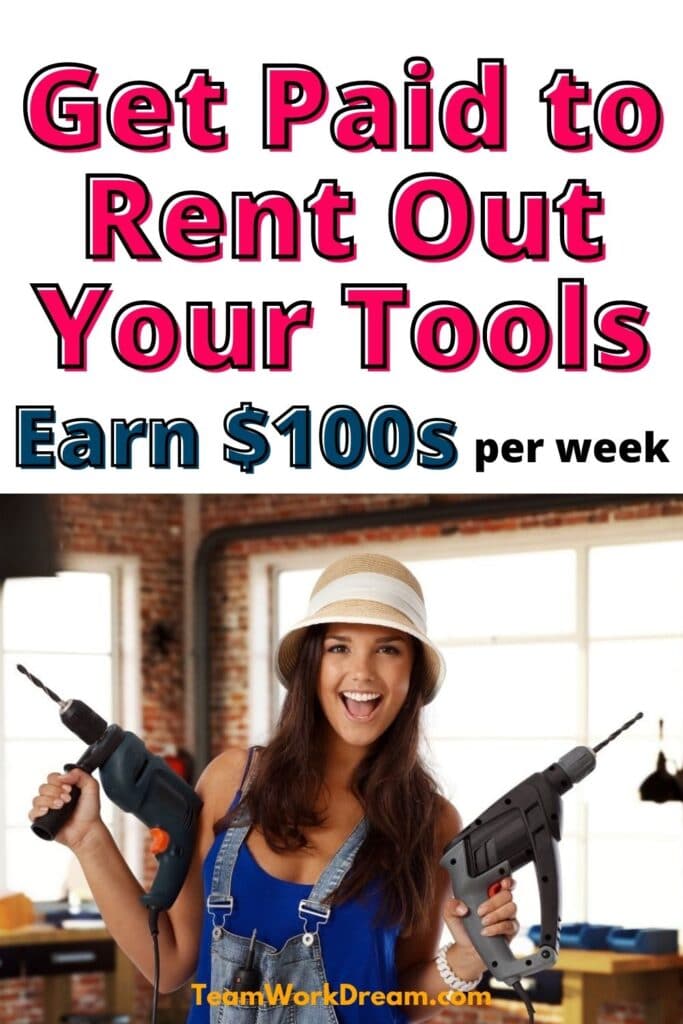 Apps to Rent Your Stuff
There are a number of apps you can use to have quick access to persons interested to rent different things.
Spinlinster is used to rent outdoor gear like bikes and ski boards. To upload an item, take photos and write a description.
Style Lend is used for renting clothing however to join you must be approved and listed.
Fat Llama is best for renting drones and projectors. If you're comfortable renting these items this site is best.

Final Thoughts on Renting Your Stuff to Make Money

Renting out your stuff is an easy way to make cash effortlessly. Things that you may have long forgotten about due to lack of use could generate some serious income for you monthly. Some things will make more money than others depending on the brands, locations, and season in which they are being rented.
Start searching through your things to see what you can find to rent out and get ready to make some money!
Related Posts