How to Increase Your Side Hustle Online Presence
What are you doing to get your side hustle business seen by the millions who use the internet? Does your side hustle business have an online presence so that people can find you easily and really grow into a full-time income?
How many times have you seen someone with amazing talent such as a great cook or baker, a brilliant administrator, a wonderful creative craft person or a well-organized event planner in your local community and you wonder why don't they have a business card, a Facebook page, an Instagram page, a website?
Today you're going to find out how not to be the side hustle worker with no online presence.
This post may contain affiliate links. For more information read full disclosure.
What is a Side Hustle?
It probably makes a bit of sense to define what a side hustle is. First of all, it is not anything illegal. Some may think because the word 'hustle' is used it means something that's kind of underhand, not quite legal, a bit in the grey zone.
Well, a side hustle is definitely not illegal. A side hustle is any kind of paid job outside of your main full-time occupation.
So, for instance, your full-time job is as an Accountant but you also do paid book-keeping for a friend on a Saturday. That would be classed as your side hustle as it is additional money coming in. Just to add this should be declared to the taxman.
Having an online presence for your side hustle is one of the quickest ways to earn more money to clear debt, increase savings or do whatever you want such as book that dream holiday.
Related posts
Create a Side Hustle Income

With Social Media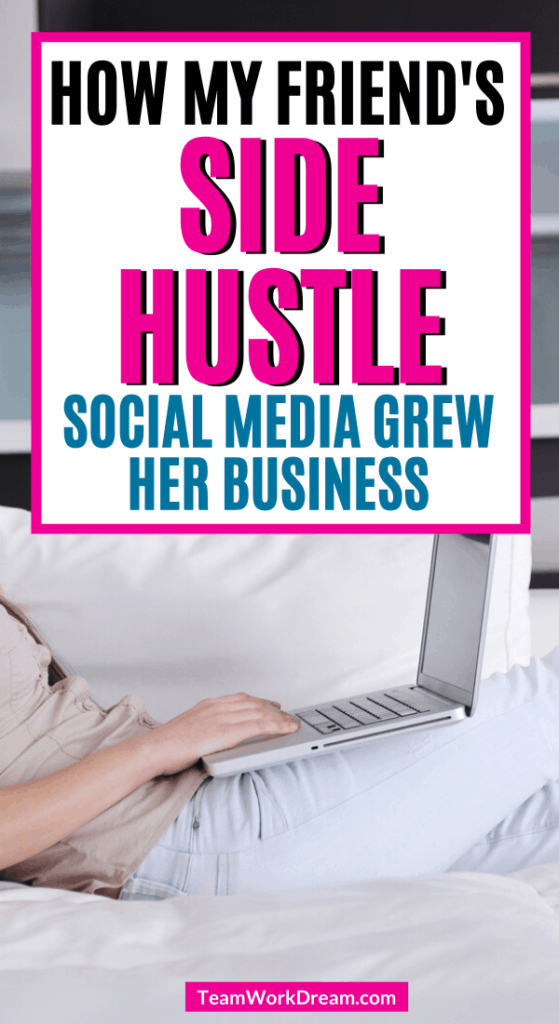 These days it's important to have more than one income coming into the household and many do this by having a side hustle. This can be done in a number of ways.
You can make extra money just by using certain apps on your phone

Working online by selling a product or service

Earning commissions through affiliate marketing from someone else's product or service

Working on and offline from your home doing baking, photography, art, the list is endless.
One of the most common ways of earning extra cash is by starting an online business and this can be by doing anything at all, anything that you're passionate about, highly skilled in or willing to learn.
>>>You might also be interested in 7 Epic Reasons to Start an Online Business
Believe it or not, one of my little side hustles is selling honey as I do bee-keeping as a hobby. It's something I do when I want to relax and the return I get from my hobby is by selling the product, namely pure organic honey.
How to Promote Your Side Hustle
In this technological age, it is imperative that you have some kind of online presence to sell yourself, your business services and your products. Yes, it's time to develop your online image and online brand and there are very easy ways to do it.
The great thing is you no longer need a physical storefront to make money. You can be working right at home and have a 2-page website, a business page on Facebook linked to messenger and Voila, you're good to go!
**Read How to Make a Good Online First Impression**
It sounds easy but it takes a bit of time, you may not be tech-savvy but don't worry you can easily learn via free tutorials on YouTube or by signing up for online courses. You can even reach out and ask for help in a variety of Facebook Groups.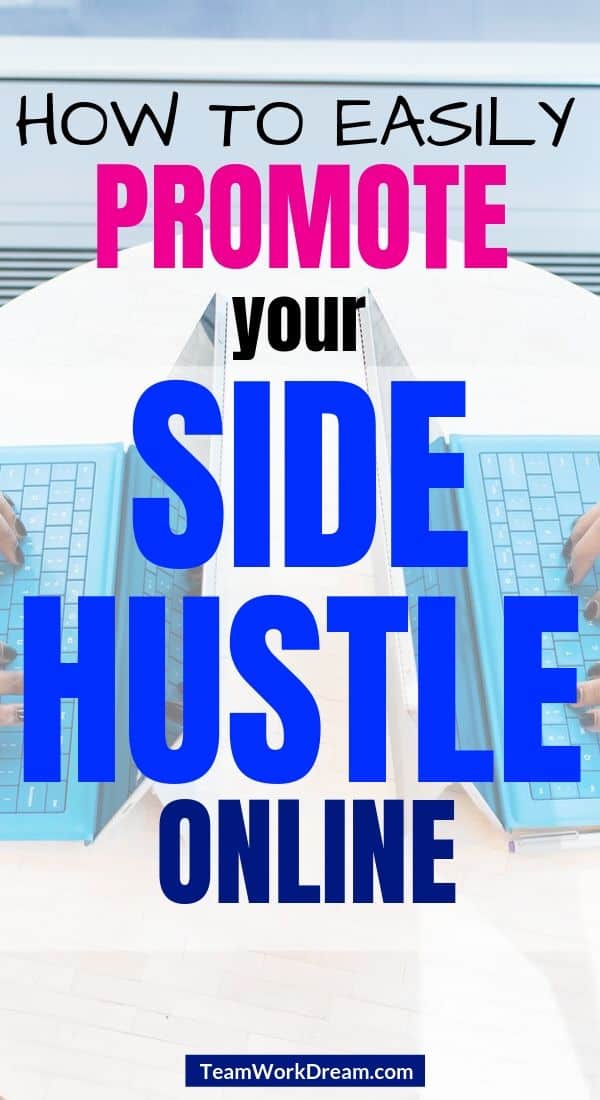 There are a range of free platforms to create a very simple two-page website with a contact page and if you are unable to do that try to see if there is anybody in your family, church or community who could assist you for minimal cost to set you up with a WordPress.org site.
[su_note note_color="#b2faf4″ text_color="#666666″ width="600″]WANT TO START YOUR OWN BLOG?
As a SPECIAL OFFER from me, you can start a blog for as little as $2.95 per month with a Hostinger Premium Plan and you won't find a better deal anywhere else. Sign up and get a free domain name, unlimited websites, unlimited email accounts and unlimited bandwidth plus excellent 24/7 support. [/su_note]
Failing that there are sites online where you can ask someone to assist you for only U$5 to set up a simple website such as Fiverr but make sure to check out the reviews first.
Ways to Use Your Online Presence to Grow Your Side Hustle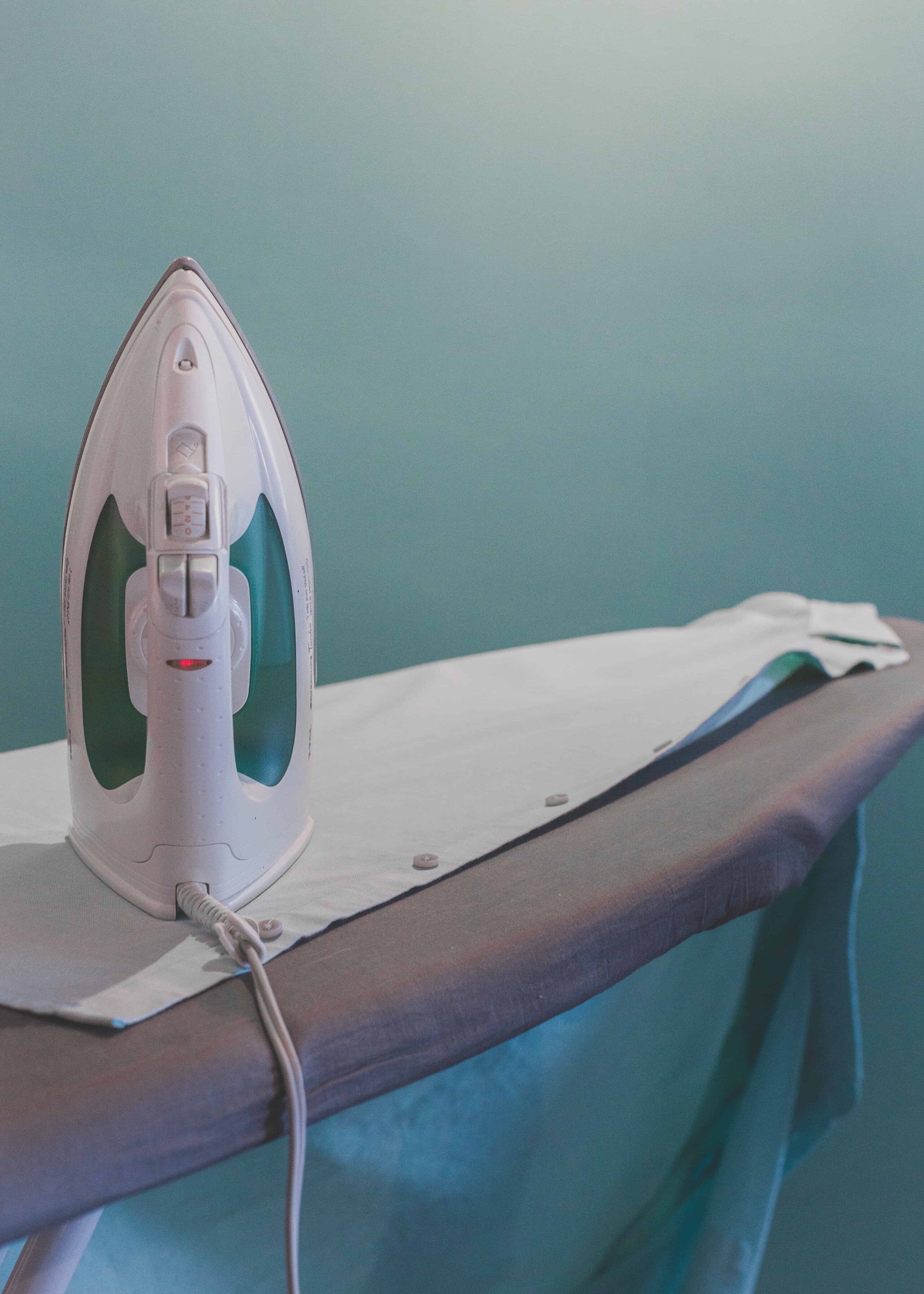 Now here's a side hustle opportunity that I would never dream to do. I hate ironing with a passion, absolutely can't stand it! If I could get away with wearing crushed clothes for life I would and I love me some Linen.
Anyway, I have a friend Louisa who worked part-time with an agency as an office admin worker but she would take on ironing (by word-of-mouth) for the days she didn't work at the agency this also included weekends.
This sounds like my worst nightmare but to Louisa who used ironing as a way to relax and collect her thoughts, it was a dream. When social media came into the mix well the rest, as they say, is history.
She now works for herself has a simple 4-page website set up for her Ironing Service business plus a Facebook business page. It's all very simple and basic but she now has an online presence that brings in regular business along with connecting with her potential clients via messenger, WhatsApp and email.
She also provides a collection and delivery service and has regular repeat clients where there is a lot of room for expansion plus she actually makes good money with time to spare.
I mean do you know how many people there are just like me who hate ironing but unlike me, they are financially able to pay for someone to do the ironing for them.

So you see a simple niche such as ironing can turn into a successful online business.
The great thing about a side hustle with great online presence is that you can do it from absolutely anywhere. Think about the young professionals where you live, would they be interested in a service like this?
To help you on your side hustle journey have a read of this Side Hustle book. It's a great book that suggests that it's always a good idea to have more than one income coming in through side hustles.
If you can find a way to provide a service that people truly need and will be willing to pay for then you're onto a winner. And if you are based anywhere else in the world while reading this I'm sure you can picture your successful middle-income urban areas too just by using the ironing business as an example.
So go on, make a list of your side hustles. Baking those Christmas fruit cakes and puddings on mass for family and friends.
Making those wonderful and refreshing natural juices for church gatherings and PTA group meetings. Renting out a spare room via Airbnb. Taking photos on your travels to sell as stock photos, at weddings, christenings and parties. Making paper crafts in your spare time the list can go on and on.
All these above ideas can be turned into money-making side hustles and grow pretty quickly not just by word of mouth but also just by creating some marketing buzz with social media, email blasts, a website. Your presence online will be seen far and wide.
If you want some more ideas have a look on Pinterest to get some inspiration or check out this post for even more side hustle ideas.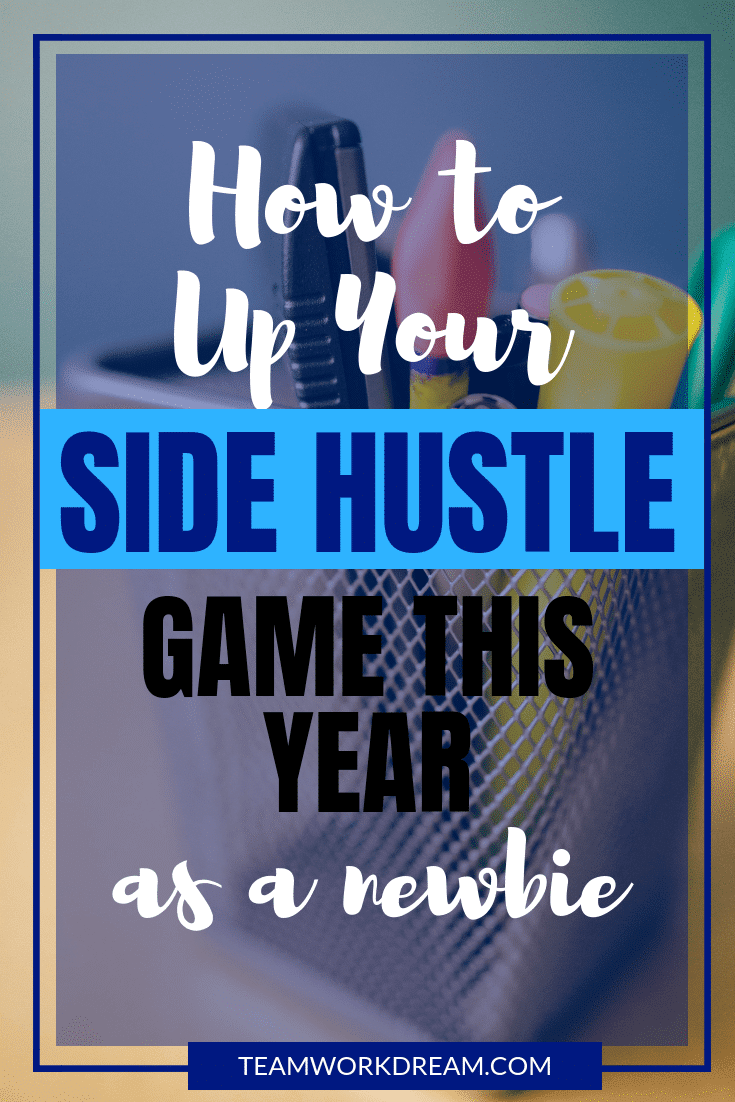 What Social Media to Use To Increase Your Side Hustle Online Presence?
If you really want to increase the income from your side hustle you can't afford to not advertise and tell people about it in some way.
One of the easiest and cheapest ways to do this is by using social media. I'm sure you already have your own personal social media accounts but one of the best ways to increase business to your online side hustle is by setting up your side hustle social media accounts.
You need to consider who outside of your immediate audience knows about your culinary skills or your photographic abilities? Don't sell yourself short, your side hustle could just become your main hustle with a strong online presence and you can do this for FREE.
So what apps can you use to improve your online presence side hustle? One of the quickest apps to drive traffic to your side hustle such as a food or craft blog to share your recipes and craft ideas is Pinterest.
It's a very popular app that millions of people use every day to get inspiration from. If you want to know how to start using Pinterest right now to quickly increase traffic to your business.
To get the best out of Pinterest to promote your side hustle I suggest learning more from Jennifer Maker's The Pinterest Launch Plan. She runs a mega crafting blog, YouTube Channel, has ads on Facebook plus an absolutely huge email list.
She's one of the online Queens of having an excellent online presence so much so that her side hustle has grown into a full-time six-figure business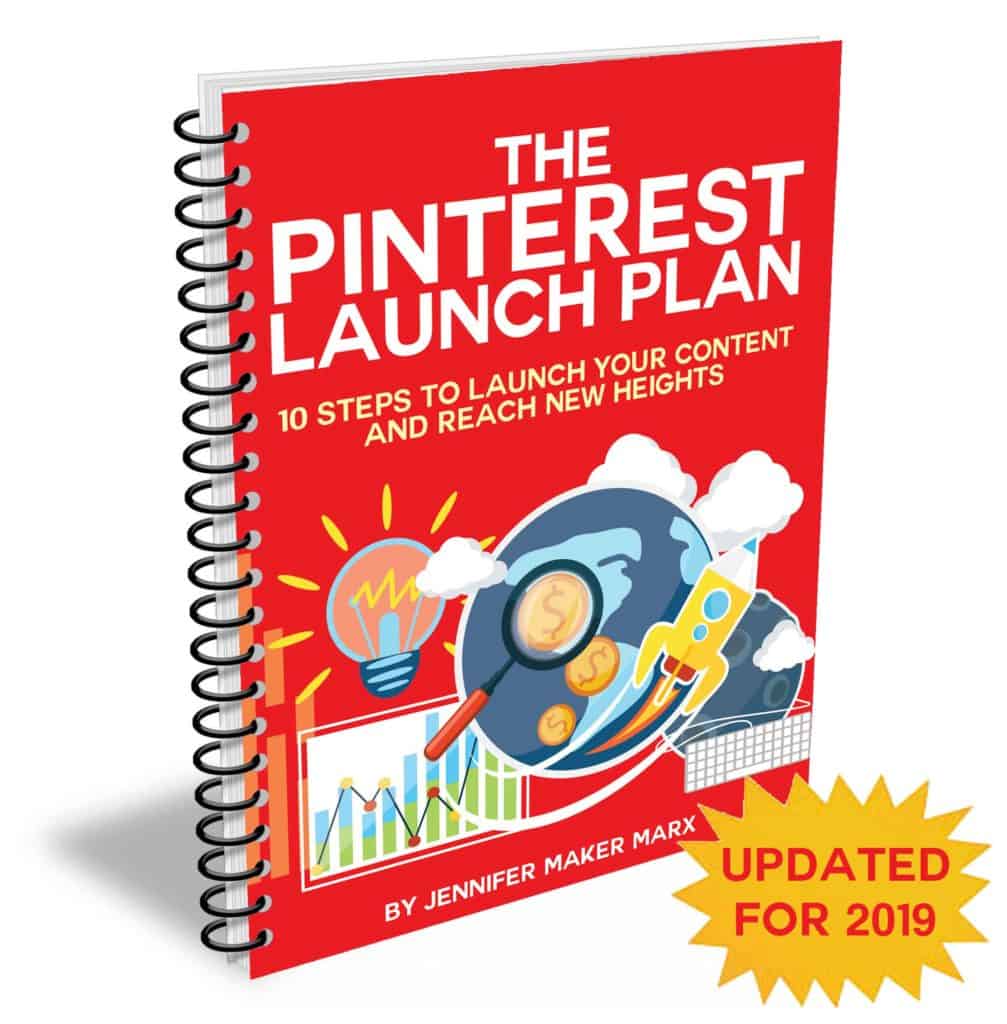 Other great apps to use to increase your online presence are Facebook and Instagram. You can build a great following through family, friends and new fans with engaging content, eye-grabbing pictures and also add videos and Facebook and Insta stories.
You can easily set up a Facebook page or group and I'm sure you've seen Instagram ads where they then encourage you to check out their bio to buy whatever product or service and seen sponsored ads on Facebook too.
>>>Have a craft hobby that you want to start selling online? Then you might be interested in getting the Guide to Selling Arts and Crafts Online.
Why not take pictures of your hobby and place it on Instagram and create your tribe. You'll be surprised to know how many people there are interested in what you have to offer and ready and willing to buy from you.
So you see you don't need a ton of money to set up an online presence for your business just try having a look at what you love to do and see if that hobby you're so passionate about could start to make you some money.
To continue this series of stepping up your online hustle have a read of Do First Impressions Count Working Online and let me know if you already have these steps in place, if not, go on and start following the instructions.
If you want to share your side hustle feel free to add a comment below and get started promoting it online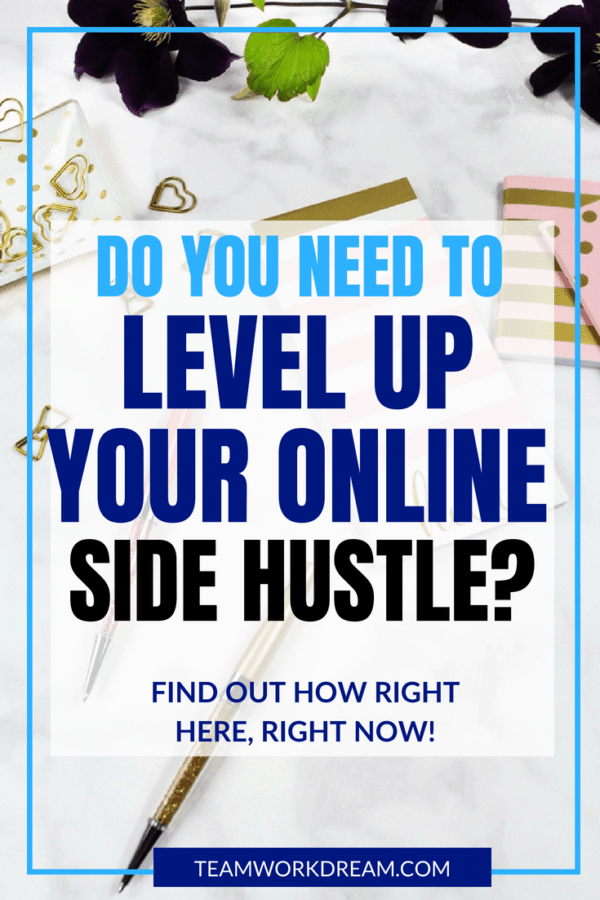 Related Side Hustle Topics: