Want to Know How to Use Pinterest?
If you've ever searched for a recipe, a DIY idea or some fashion goals more than likely you have been on Pinterest but do you really know the power of it and how Pinterest is used?
Pinterest is a powerful tool that can, believe it or not, help you to make money and lots of it too if you use it right. Want to learn how to use Pinterest for business and not just pinning your favorite pics to come back to later? Well let's get started.
This post may contain affiliate links. For more information read full disclosure.
What is Pinterest and How is Pinterest Used?
As stated before Pinterest is a powerful tool and it is, in fact, a search engine but a search engine for images. Pinterest images are what attract us to pinning for information, leading us to websites, blog pages or even videos.
Just like when using your physical pin board above your desk at work, at home or on your refrigerator to remind you of something Pinterest acts the same way but done digitally.
So, if you want to get ideas for updating the look of your kitchen, for instance, you can create a digital pinboard and pin anything by searching for kitchen images. The Pinterest images will then attract you to purchase a product or service immediately or sometime in the future.
How To Create a Pinterest Account
Not everyone has heard of Pinterest much less know the best way to use the power of Pinterest. It is more commonly used in certain countries rather than others.
There are countless ways to use Pinterest to your advantage especially if you want to set up an account.
One important thing to know is that it is FREE to set up a Pinterest Account. You can either have a personal or a business account. As I mainly talk about working from home and how to make money it is best that you set up a business account. Let's get further into how to use Pinterest for business.
You Should Also Read:
It's very easy and there are clear instructions on the Pinterest site on how to set up your business Pinterest account and profile, how to link it to your website or blog, how to create pins and Rich Pins but if you want even more assistance there are numerous YouTube videos explaining exactly how to properly create a Pinterest business account.
Here are a few of my favorite YouTube videos. This one gives a fun and friendly tutorial on how to get Rich Pins easily.
I know you're now curious to know how to use Pinterest to make money but I will get to that shortly but first, there are a few steps that you must become familiar with so keep reading.
How To Use Pinterest
Designing your pins is a strong part of Pinterest promotion and how it is used. As mentioned above Pinterest is a search engine based on images and your role is to create the best-looking pins that can attract the most views.
I personally use Canva and PicMonkey to design my pins and size them to the recommended 600px by 900px or 2:3 ratio.
Other more tech-savvy people use Photoshop, InDesign and other image design programs. I like simple and easy-to-use so I use the free version of Canva and I also use PicMonkey when I need a little bit more design flair.
Have a practice with them, there are lots of Canva Pinterest templates that you can use. All you need to do is replace any pictures or change up the text style and colors and boom! You've got a great looking pin ready to upload. It's that simple!
Take the time to look at the standout designs on Pinterest and try to see if you can come up with something just as noticeable and attractive.
A word of warning though, do not take an exact copy of someone's pins and use as your own.
The creators put a lot of work and effort into creating their Pinterest brand. Base yours on your website design or blog colors, the character and tone of your blog and so on and see what you come up with.
The next step is adding your pins to Pinterest itself this you can do by manual or schedule pinning.
You can manually create and add your pins directly from your website or upload it from your pc plus you should also add third-party pins to your Pinterest account.
You can use a scheduler tool to do this once you have reached a level where you no longer have enough time to be pinning over 15 times a day.
I did this, in the beginning, using Carly Campbell's Pinterest Strategies ecourse. It made me understand the complexities of Pinterest and how I could use it and Google Analytics to my advantage.
It really helped me to increase my presence on Pinterest quite rapidly and I still refer back to it even now. The Pinterest Strategies course is a great resource when learning to figure out the analytics especially when going the manual pinning route and it can really drive a good amount of traffic to your blog.
It also includes helpful vidoes that show you exactly what to do and gives great guidance on common mistakes not to make and what things to look out for and include.
If you want a book or ecourse that's a lot easier to understand I now also use the Pinterest Launch Plan course by Jennifer Maker.
This is a really simple and well-organized written course that holds your hand from beginning to end. A great baby step by baby step guide on how to really start handling your business Pinterest account the right way.
Once I started using the Pinterest Launch Plan method my traffic actually shot through the roof by 214% in less than 30 days so I highly recommend this course.
If you plan on using a scheduling tool make sure it's an approved one. The approved ones are Tailwind which is the most commonly used and saves a heck of a lot of time, Buffer, Hootsuite are also approved Pinterest schedulers and there are many other approved ones out there but I have to admit that for Pinterest, Tailwind is the best.
It's great not having to use a spreadsheet to monitor when and where I pinned to as all the analytics are contained in Tailwind and it helpfully lets you know by highlighting where you have already pinned to and how long ago.
It's also available as a convenient app so you can use it on the go. You can actually get 30 days free on Tailwind so go ahead and test it out.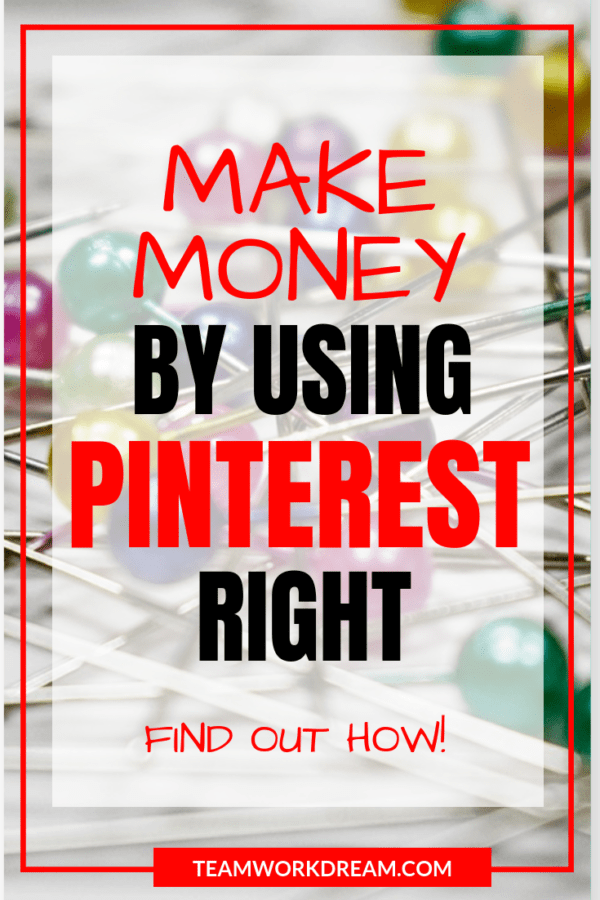 I use a combination of manual and scheduled pinning and have both the Pinterest and Tailwind app on my phone. It allows me to be productive while waiting in line at the bank or sitting at the dentist waiting for my turn or if I'm just relaxing at home in the evenings.
You can schedule for a week or a month and more, start to manual pin some of your favorites and ones that catch your eye, check out what's popular in the smart feed, get ideas for pin designs and get inspiration from some catchy titles.
Best of all, if you know anything about affiliate marketing you can also schedule out affiliated pins and get them seen by a wider audience which should help towards making some affiliate sales.
Related posts:
The key to Pinterest is the more you use it, the more you will get to understand it. It took me a while and you will always be constantly learning but with practice and consistent pinning, you'll get into a groove.
Pinterest and Ultimate Descriptions, Keywords and Hashtags
It's not just the image and words on the image that attracts a viewer, the description will have to stand out too and this is where using great descriptions and crucial keywords are important.
To find the right keywords for your Pinterest image and make it easily searchable, use your blog title within the sentences along with related commonly searched for words and make it clear and straight to the point.
Make your descriptions act like a magnet to draw the viewer in so that they will want to click on the link to find out more information.
Let the sentences flow naturally with the keywords found in your blog or website plus keywords that are regularly looked up on Pinterest in relation to your niche. The Pinterest course goes into much greater detail on this.
Do not just stuff in a bunch of keywords. I personally find that if I write a description with the right keywords in the form of a question it arouses curiosity from the viewer. You give them a taster rather than a full meal with the info that you provide in the description.
You can use hashtags when first uploading your pins but up to a maximum of 5 hashtags is what is recommended. Check out the commonly used hashtags from popular pinners within your niche and the topic of your pin.
Ways That Pinterest Can Help You Make Money
After getting your fill of all the information above I'm sure you're now ready to know the ways that Pinterest can make you money, right? Well, let's get to it! Pinterest can enhance your online business in so many ways by:
Generating traffic to your blog or website
Getting new email subscribers
Selling your own products and services
Earning commissions through affiliate marketing

Becoming a Pinterest Virtual Assistant

Creating linkages with other like-minded people
1. Generating Traffic to your Blog, Website or Online Shop
There is more than one way to get traffic to your website but Pinterest is the quickest method when starting out. You can build up a following through your attractive pins, use great keywords which should lead to increased ad revenue if you have ads on your posts.
But don't just rely on Pinterest for this, you must also start to include SEO strategies to get true organic traffic which is longer lasting to avoid the peaks and troughs of the Pinterest algorithms.
[su_note note_color="#4286f4″ text_color="#666666″ width="600″]WANT TO LEARN SEO THE EASY WAY?
One of the best ways to understand SEO is by using both books of Debbie Gartner, The Flooring Girl. These books are really simple to use, straightforward and being able to understand SEO without it seeming like rocket science is the absolute best part. Start learning how to drive organic traffic to your site the SIMPLE WAY by checking them out today. Click on the links below. ↓
* Easy On-Page SEO * Easy Backlinks for SEO[/su_note]
2. Getting New Subscribers
By driving up traffic through great Pinterest images and good keyword selection you should end up with new loyal readers who will want to subscribe to any of your email lists.
This is where you can then start to promote products, affiliate links within your emails and also lead them back to your blog or website to do the same thing and again also increase your ad revenue. Yes, you can do this all with the power of Pinterest.
3. Selling Your Products and Services
How about creating your own products such as an ebook, printables, or offering training courses by promoting them through Pinterest.
This is a great way to get new loyal followers and once established you can offer paid products just by promoting through Pinterest. Better yet, why not offer your skills and expertise and start up a Pinterest career.
You could actually be a whizz at Pinterest and offer a Pinterest Audit, a Pinterest VA service, a Pin Designing service, provide a Pinterest Coaching service or sell any of your other skills on Pinterest. For more info on this check out point number 5 below.
You could be a crafter and connect your Etsy store products to Pinterest, a social media expert, a graphic designer all these skills can be promoted and sold on Pinterest and someone will come knocking on your digital door to make a purchase.
4. Earning Commissions Through Affiliate Marketing
This is my favorite method as it's a great and super easy way to earn a passive income. All you have to do is design once and earn multiple times.
I learned this through a brilliant course I took by Elise McDowell of House of Brazen. She really broke down how simple it was to sell affiliate products and easily earn an affiliate income just by making an appealing Pinterest image. Her easy step-by-step course helped me to make my very first affiliate sale, so I can't recommend this course enough.
5. Becoming a Pinterest Virtual Assistant
This is a great way to earn a full-time income just by playing with Pinterest. Creating Pinterest business accounts, creating boards, using Pinterest SEO to drive traffic to your client's blog or website.
How about using your creative skills and design pins for others. If you enjoy pinning and know Pinterest strategies to help small businesses grow, know how to handle the changes on Pinterest and understand the analytics to make your client's accounts stand out then being a Pinterest VA is for you.
Still wondering if this is right for you? Well, if you like using Pinterest but feel that you want to upgrade your skills to become a full-time Pinterest virtual assistant then you might be interested in taking this course.
You will learn a number of ways to offer different Pinterest services, how and where to find clients and the best part, how much to charge for your new work from home Pinterest skill.
**Want a great foundation in becoming a Virtual Assistant why not check out this course first**
6. Creating Linkages With Like-minded People
Creating a network is very important in any business as it can mean that your pins get seen by a wider audience resulting in possible collaborations and new business opportunities.
You can network with others within your niche and learn new methods on how to improve your business. Many a friendship is made through Pinterest Power.
If you want to learn other ways of making money online you should have a read of Beginners Guide to Affiliate Marketing.
Who Can Help You with Pinterest?
If you want to know more about Pinterest Power try joining the Simple Pin Strategy Facebook Group. This is run by Kate Ahl of Simple Pin Media who is an absolute expert on anything Pinterest. You'll be updated on all the latest happenings, plus given great tips and ideas about Pinterest.
Check out her website and if you subscribe to her email list you can get access to her Pinterest Planner which is absolutely awesome. It saves a lot of time and planning on what to do and by when.
This planner is a great guide to keep you focused on what needs to get done and is a real gem as it guides you through each month with what pins you can create which also helps you with what content you should write if you work a bit backwards like me.
If you need extra inspiration and info on Pinterest you must listen to the podcasts too. They are a great listen and Kate really makes sure to explain everything as simply as possible, introduce you to some great guests so that you can learn various pinning strategies and learn the current Pinterest trends or the ever-changing Pinterest requirements. You can have a listen to the Simple Pin Podcasts here.
Do you need an extra helping hand with the design of your pins? From my own personal experience, you will get better over time and this will increase your engagement on Pinterest.
If I compare some of my early pins to what they look like now you would think that I was in Kindergarten, trust me. What opened my eyes and made it clear to me was a simple response from a fellow blogger in a Facebook Group by the name of Kimi Kinsey. You will truly appreciate her insight very much in regards to designing Pinterest images.
She has a free email course that you can take but if you want more in-depth information about Pinterest you can also level-up your Pinterest skills by taking her course – Get Pinned Academy.
Both Kate Ahl and Kimi Kinsey offer Pinterest services too if your time to work on Pinterest is limited or if you just want another pair of eyes on your Pinterest account to see if you are going in the right direction.
I hope that you are now fully up-to-speed with how to use Pinterest and what the hell you can use it for. You can now start to incorporate all the ways that Pinterest can help you make money both actively and passively.
If you know someone starting out in the pinning world don't forget to pin it for later and share this post with them.
Related Pinterest Articles