Working from home and struggling to make connections? Remote networking can be a mammoth task – which is why we've compiled a guide to help you breeze your way through your next networking opportunity.
You can't deny it – there are so many ups and downs of remote working. While lounging at home in your PJs is a huge pro, developing relationships with people in your company or profession is harder when you don't see each other every day.
Adjusting to remote working isn't easy when you're so accustomed to an 'in-person' career. The honeymoon feeling of freedom can quickly turn into loneliness if you don't have some guidance to navigate through remote working.
Have no fear, because we're on hand to help. Here are a few helpful tips for remote work networking in 2022.
Lunch Club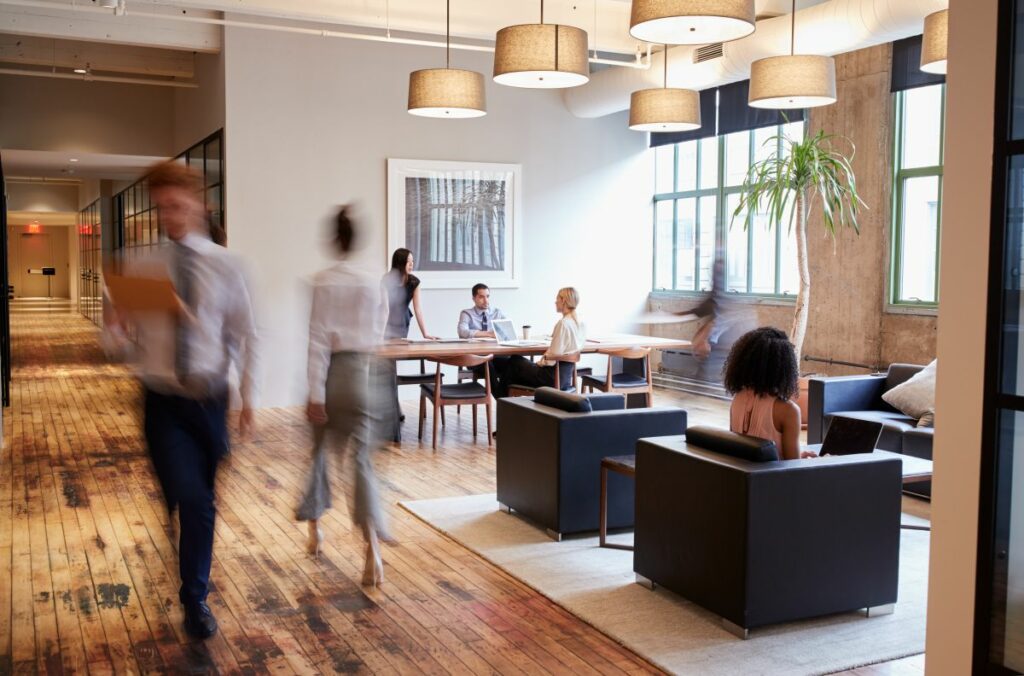 Make use of technology and join Lunch Club. Lunch Club uses artificial intelligence to curate thousands of professional profiles, which it then facilitates in-person and online meetings to nurture professional relationships.
Launched in 2018 and solely facilitating in-person meetings at the time, the networking platform has since grown exponentially. The Lunch Club crew seized the opportunity to incorporate online meetings into the platform at the start of the Covid-19 pandemic.
How Does Lunch Club Work?
Remote networking with Lunch Club is as easy as setting up a professional profile, which should include a nice photo of yourself. Your professional ventures, interests, and opinions on a few relatable things like cloud technology or home office setups should also feature.
The next step is to decide how many meetings you'd like this week and what times would suit you best. The platform's AI will do the rest and find you a few professional matches to connect with.
Tip: To improve your Lunch Club profile, add links to your Linkedin, Twitter, and Instagram accounts.
Attend Virtual Events
Whether you attend a compulsory professional team-building event or an optional out-of-work gathering, they'll both benefit your network.
A few years ago, the concept of webinars or virtual conferences only existed for massive international companies with team members strewn worldwide. Now, it's a reality for all of us, especially remote workers.
Attending virtual events is a great way to get to know your coworkers and employers. Attendance fosters healthy relationships through familiarity. You might find it easier to connect with your colleagues if you know they share and engage within the company's community.
There is an almost endless list of non-work-related virtual events to attend. You can find events like virtual book clubs, poetry readings, cooking demonstrations, and more through online communities.
Join Relevant Industry-Focused Groups on LinkedIn or Facebook
Social media can be the best place to broaden your professional associations. LinkedIn focuses on career-related networking, which means that its users may be more inclined to welcome and participate in career-based connections.
LinkedIn has a selection of groups for various occupations and interests. And the best part? Admins control these groups to ensure no spamming or unrelated content is shared.
Group membership is a fantastic way to meet people. Additionally, you can display your group affiliations on your profile to improve your profile's presence.
Facebook has an even wider selection of public and private groups. Although less professionally geared, the groups' intentions are clear in their descriptions. Almost everyone has a Facebook profile, and taking advantage of social media is the best way for you and your business to form connections.
Get a Digital Membership to a Coworking Space / Private Members Club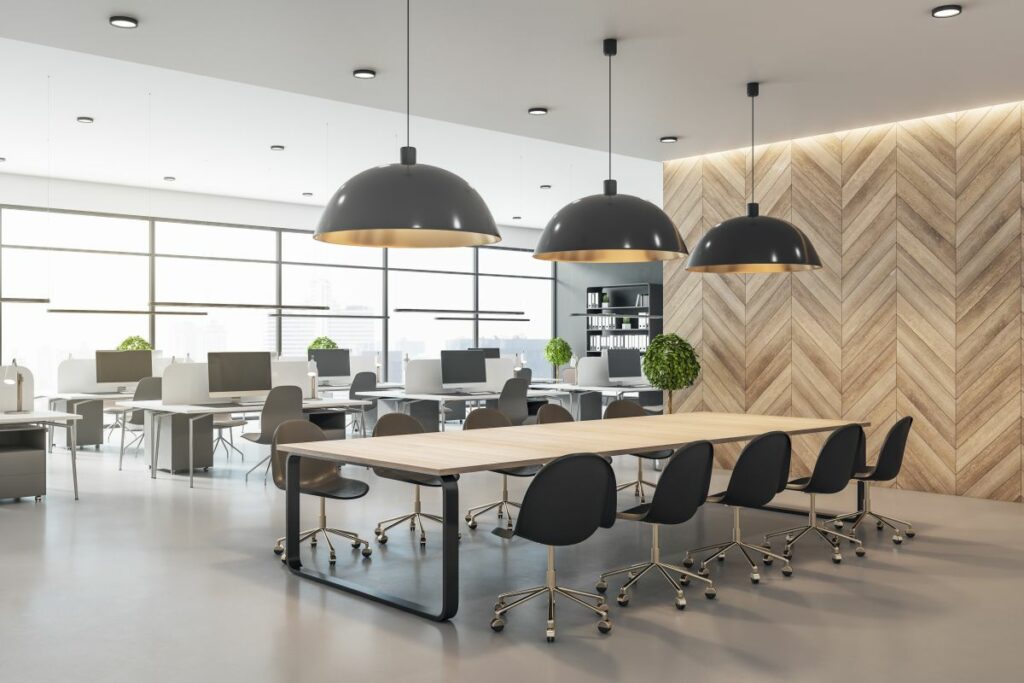 Out with coffee shops and in with coworking spaces!
Coworking spaces relieve the loneliness of home by providing a comfortable and affordable shared environment for working.
Most spaces operate on a membership basis, including unlimited access to the facility. More elaborate coworking spaces may offer 24-hr access, unlimited Wi-Fi, beverages and snacks, recreation areas, and more.
While membership in a club won't benefit digital nomads, many spaces offer hourly rates to non-members. Coworking spaces are perfect for meeting professionals in your area or wherever you are, and they're much quieter than coffee shops.
Build a Community Through Social Media
We've already discussed the benefits of joining online groups on Social media, but what about creating your own community?
Building a community through social media is a fantastic opportunity to grow and curate your network. If you prefer online interactions, opening your group up to an international audience will allow you to meet like-minded professionals from all over the globe.
To facilitate more in-person interactions, create a locally-based community group. This way, coffee dates and brainstorming discussions are easier to arrange.
Building your own community is especially great because you can make it as specific and personal as possible. You could use Facebook to start a group for 'Remote Working Moms Who Love to Bake' or a community for 'Scientists Who Love Taylor Swift.'
The possibilities are endless here.
Spend Time Getting to Know Your Remote Colleagues
Getting to know the people you work with is the easiest method of networking while working from home. It can be as simple as asking for music suggestions, arranging coffee dates, or picking up a group project.
You and your colleagues already have a lot in common, so finding something to chat about shouldn't be too difficult.
Remote working can get pretty impersonal, especially when all work-related correspondence happens via emails and phone calls. Take the opportunity to get to know your colleagues by turning on your camera during video meetings. Start a group chat or attend voluntary discussions and team-building events.
Book a Spot on a Remote Work Retreat
It's like Contiki tours for remote workers, but better. The most significant advantage of remote working is that you can take your job anywhere. Take advantage of this and meet some of the world's millions of remote workers by booking a retreat with Remote Year.
Remote Year offers adventurous professionals the opportunity to see the world while working. They offer packages ranging from a 1-month trip to a foreign country to a 12-month journey where you'll explore a new country every month.
If you need a break, Remote Year also offers a 1-week retreat so you can unplug, unwind and meet other professionals in an exciting location. This retreat includes your meals, activities, and accommodation, so you don't have to worry about anything.
Go to In-Person Events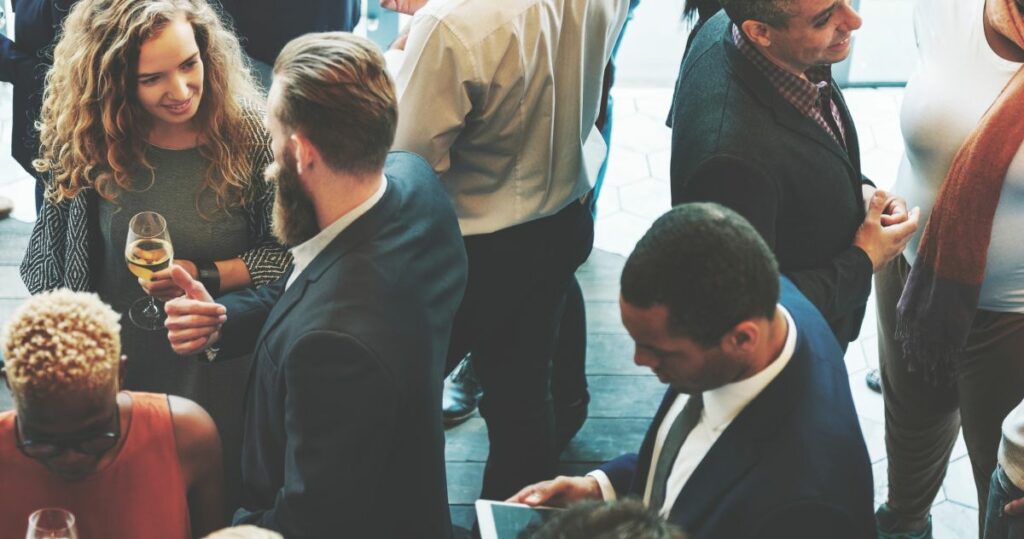 After working from home for a while, it's easy to fall into the habit of declining invitations to in-person events. You're not alone, and, chances are, your coworkers feel the same.
Attending in-person events is a great way to break out of your 'remote worker bubble' and get to know your colleagues. If there aren't many work-related events available to you, try finding some in-person events in your area.
Art galleries, museums, and restaurants often have scheduled events that are the perfect opportunity to grow your social circle. Look out for planned events on their websites, social media, and local community groups.
Join Relevant Professional Slack Groups and Communities
Slack is a fantastic platform for communication in large or small companies. It offers users the ability to create and join channels within your workspace. As we mentioned earlier, getting to know your colleagues is the best way to network.
You can easily create non-work-related channels on Slack to communicate and share with your coworkers. Creating a 'music' or 'movies' channel would be an excellent way to encourage communication.
You can use Slack channels to arrange meet-ups with coworkers in or around your area.
Virtual Coworking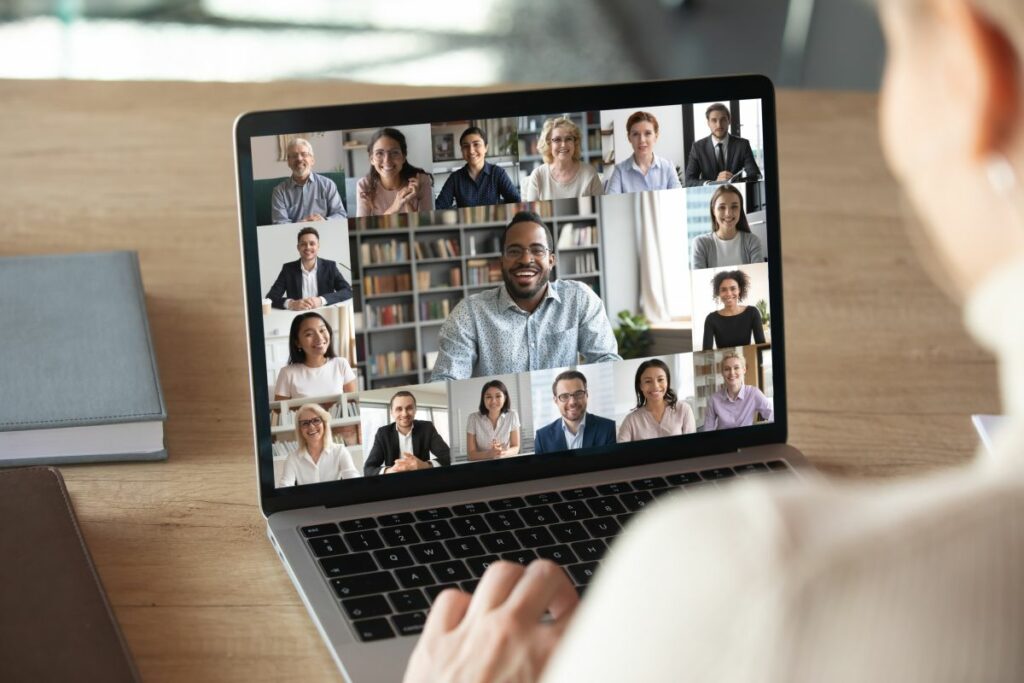 Virtual coworking spaces suit digital nomads well. People who are constantly moving, paying for a membership to a coworking space, or paying hourly rates to rent space can work up quite a bill.
Virtual coworking spaces offer a unique form of company to get you through your daily tasks. You can access your workspace from anywhere in the world.
Some online spaces have a virtual office layout, meeting rooms, socializing areas, and a customizable interface, so you can virtually knock on doors for a chat, or take a call on the virtual phone. It's super fun.
Online Hobbies
Hobbies like online gaming allow users to interact and cooperate during gameplay. There are also many channels and forums for players to meet and converse.
Remote working sometimes means you're busy outside of traditional working hours. So, arranging to meet with friends or even colleagues can be challenging. The good news is that large international forums like gaming communities never sleep.
If you aren't keen on spending time with strangers, there are various local cooperative games that you can play online with your friends.
Go into the Office
If you have the option, pick a day in the week to head down to the office. While some places of employment insist that employees check in every week, others allow a more hybrid approach.
Check if it's okay for you to go into the office for at least one day a week, even if it's a little bit of a commute. It can be a great way to meet new faces in the company or host some brainstorming sessions with colleagues.
Coffee Shops & Restaurants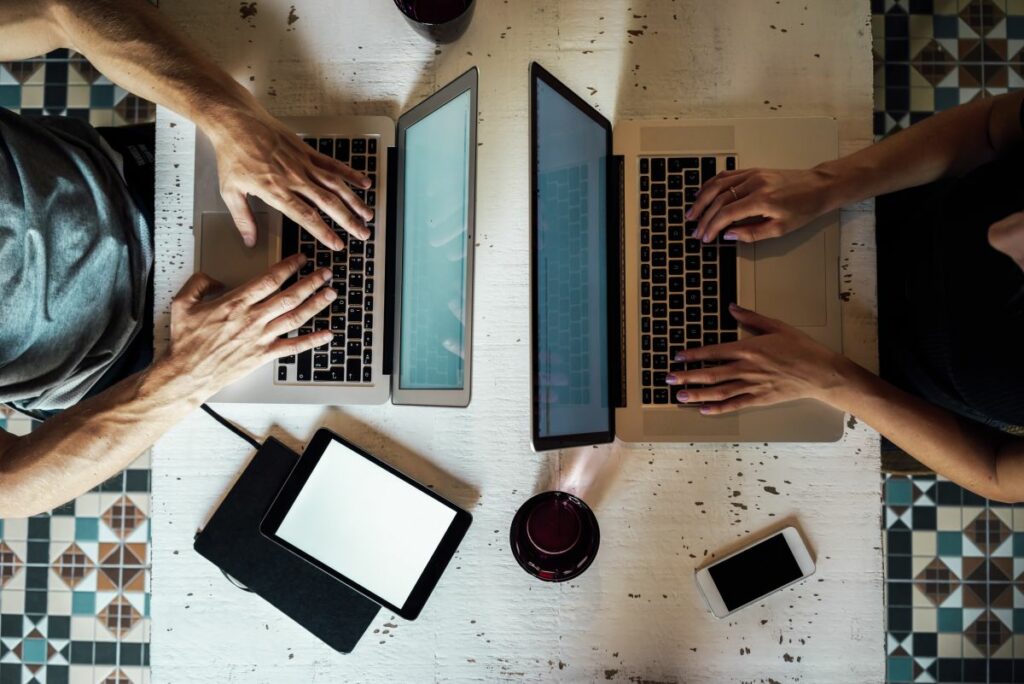 While they aren't official coworking spaces, remote workers often frequent coffee shops and restaurants that offer free Wi-Fi. They're a lovely place to meet people with similar lifestyles and try out some new foods and drinks.
Pick a spot with access to a power source so you can charge your devices if necessary. Coffee shops are a great alternative to coworking spaces, as long as you buy something off the menu and can handle the hustle and bustle around you.
Virtual Networking Tips & Best Practices
Here are some practical tips on how to network virtually and some virtual networking best practices.
Be Cautious of Who You Connect With
Connecting with people, whether virtually or in person, can be dangerous, especially when it's so easy to access information about each other's lives. There are a few easy things to do to protect yourself.
Being cautious of who you connect with means being aware of the possibility that someone is not who they seem. While this is easier to judge in person, it's a lot harder online.
It's vital to remember when learning how to network remotely.
Don't Divulge Personal Information on Social Media
Social media is a platform designed for you to share your life with family and friends. But, we can all admit that we don't personally know every person we share our lives with on social media.
We don't advise sharing information about your current location, where you live, work, or even spots that you frequent. Even in private conversation, this can be dangerous. When networking, it's important to protect your personal information.
Be Aware of Personal and Professional Contexts
Networking can get complicated. As your community grows, you might find some really good friends along the way. In the context of remote working, it's crucial that you remain aware of the boundaries between professional and personal contexts.
While connecting with colleagues and other professionals is always advised. Separating your professional life from your personal life is also encouraged.
Luckily platforms like LinkedIn are a great place to meet professionals, while Facebook, Twitter, and Instagram are generally friendly platforms.
Be Considerate of Group Rules and Regulations
A lot of the time, online communities have set rules for what you can share or discuss. The rules may also include the group's general political and social opinions. To avoid finding yourself in the wrong groups, read through the rules and regulations which are often in the group's description.
Many professional groups do not allow any kind of self-promotion or referral. This is usually to maintain a friendly and competition-free environment.
Be Approachable
Being professional doesn't mean being unfriendly. To improve your networking, you should write your professional profiles in a friendly but informative tone.
If you're writing about yourself, imagine you're telling a long lost friend about everything you've achieved in the past years. Sounding too rigid on professional platforms can make you seem arrogant or unapproachable.
Discover More Remote Working Guides