Gifts are something that everyone loves receiving and if you work from home that's no different. If you've recently started working from home as a virtual assistant there are some key items that are essential and others that are just nice or fun to have.
To make your life easier, I have taken the trouble of you having to search through Amazon and other sites for the great gift ideas for the virtual assistant so you don't have to. So let's find out what the must-have gifts for virtual assistants are, especially as a newbie.
This post may contain affiliate links. For more information read full disclosure.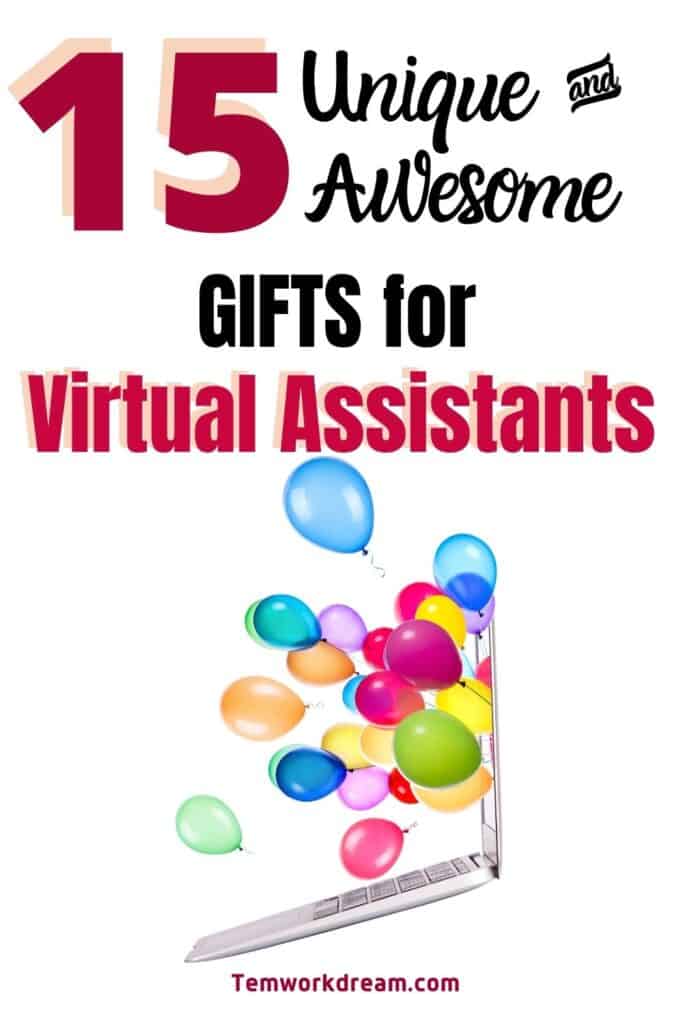 Related Posts
An Echo Dot is an awesome assistant, for your virtual assistant. These handy devices can entertain, manage schedules, and offer so many helpful reminders to make life easier.
Sticky Notes help keep track of to do list items and ideas as they arrive.
A high quality ink pen is a must have for any virtual assistant for the many notes that they take through out the day. Add a touch of sophistication to your desk with this stylish and elegant handcrafted pen set.
You can never go wrong with this time-saving desk item. Keep your VA's coffee toasty with a mug warmer for the desk.
Noise canceling headphones are perfect for conference calls without the distracting noise of neighborhood traffic, barking dogs or playing children. Plus no need to break the bank to get these, great quality at a great price and available in a range of colors.
If you're looking for something in the midrange bracket you can always try out these popular Sony ones available on Amazon. If you are looking for sleek top of the line luxury you can't go wrong with high quality Bose headphones.
If you're a virtual assistant tech geek then a smart watch will help you make sure that you never miss a call or email. This smart device can even help with monitoring your health.
If you're an Apple fan and love sleek minimalist looks a Macbook is a must have tool for any virtual assistant!
You can't have a laptop and not have a laptop bag to keeps things portable and protected for working on the go. Find out available sizes and patterns of these colorful laptop bags on Amazon.
Don't get tied-down to your desk. A laptop cooling pad helps keeps things running smoothly during the work day, even if it happens from the comfort of your couch. This is a bestseller on Amazon so you're on to a winner.
Want to work happier and healthier with an electronic standing desk? This is an awesome addition to the home office with just the touch of a button! Any virtual assistant will appreciate this alternative to sitting all day!
A great desk chair with adjustable height and the right level of support is an essential gift for virtual assistants that will make a big difference in comfort and productivity!
A white board will help organize the day at a glance and give virtual assistants a way to reduce paper usage on notes and to-do lists.
You can't have a white board without Dry erase markers and they are a must have for the virtual assistant who his highly organized and enjoys making large clear notes.
As a way to get more clients business card templates for the printer are a great little gift idea to help expand business.
A live plant makes for a great office companion for a virtual assistant, plus it doubles as art and freshens the air!
So there you have it, 15 awesome gift ideas for the virtual assistant. Now is a good time to get those gifts for upcoming birthdays or the holiday season.
Related Posts