Looking for the best Discord NFT servers and communities? These are the servers you need to join right now.
NFTs and the entire system they function on is based on community interaction. From the blockchain – which is fully available to view and contribute to – to the collaborations between NFT, blockchain, and web developers, NFTs are all about community.
You can find this community on numerous platforms, but if one hub sits at the centre of the NFT universe, it's Discord.
Discord allows users to create groups based on commonly shared ideas, concepts, or interests. These groups, known as servers, are what make Discord tick.
And that's why you're here; you want to know which servers are worth joining. I'm going to show you just that.
What is an NFT Discord Server?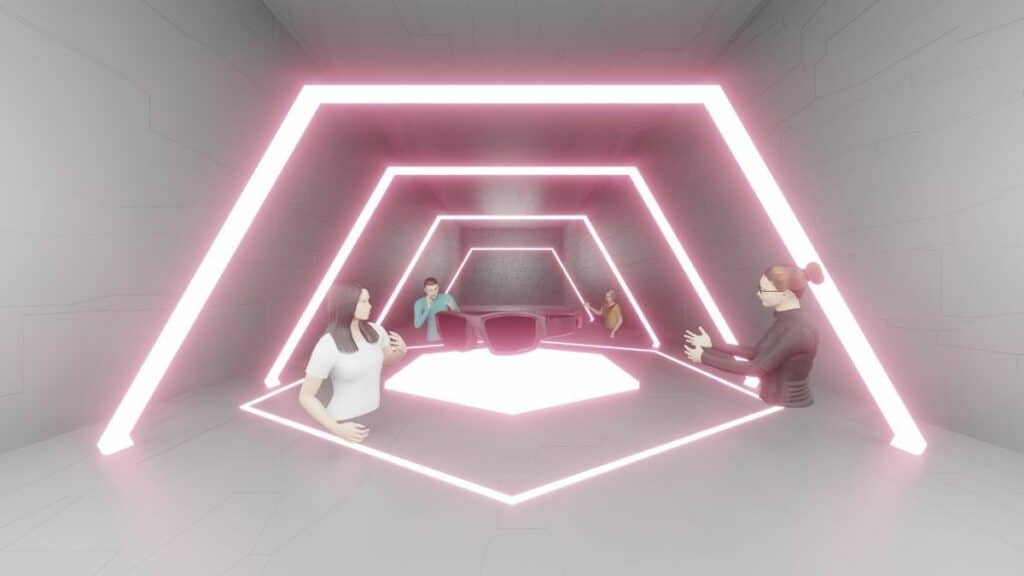 First launched in 2015, Discord is a VoIP (Voice-over-Internet-Protocol) instant messaging platform. Users can communicate with each other in a number of different ways, including voice and video chats.
Imagine a house full of people who share a common interest, goal, activity, or hobby with you. And just like you, every person in this house participates actively in some way. This participation can take any form, and you can do it to any extent.
Now take this house and turn it into an online or virtual version of itself. Okay, done? Now imagine that every person within, let's call them users, gets represented by a virtual connection inside this house.
Welcome to Discord, the neighborhood in which this house is built. And in this case, the house is a server made specifically for users who participate or take an interest in NFTs. Next, picture every room in the house dedicated to a particular aspect of NFTs.
Users within the house can move between these rooms, adding things, meeting new users who are in a specific room, discussing topics with them, gathering ideas, or providing insights. The rooms you've pictured represent Discord channels dedicated to NFTs.
Discord servers host these individual channels — which are all dedicated to a specific topic or theme, allowing users to interact directly on their desired issues.
Each Discord server is a meeting spot for people who share a common interest within the NFT world. One can be solely about designing NFTs, another about minting NFTs, another about trading NFTs, and more specific topics.
Why Should I Join an NFT Discord Server?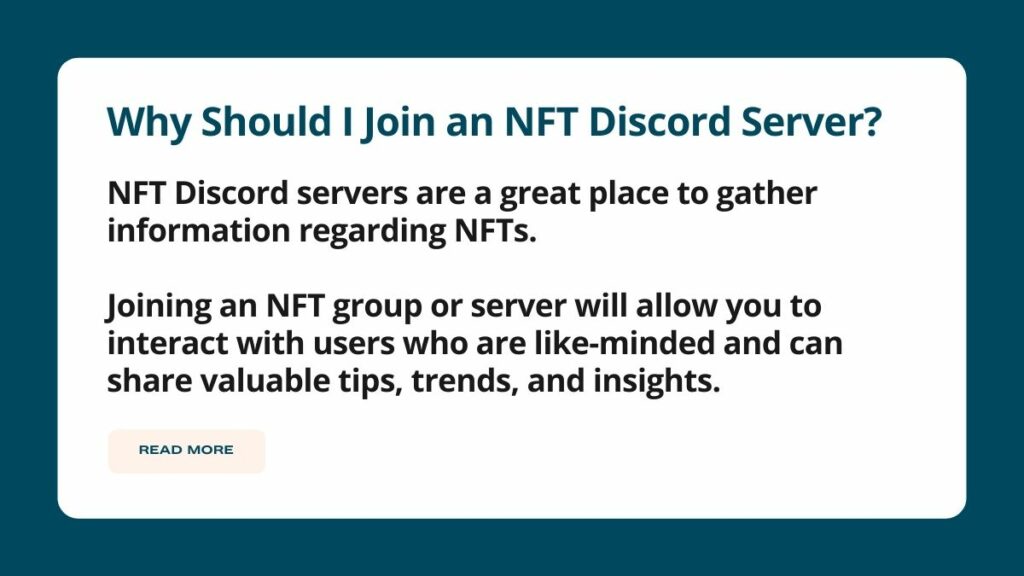 NFT Discord servers are a great place to gather information regarding NFTs.
Joining an NFT group or server will allow you to interact with users who are like-minded and can share valuable tips, trends, and insights.
Whether you're entirely new to NFTs or well established, finding the right server to join can have numerous benefits for your NFT ventures. The best thing about Discord NFT servers is that people create more and more of them daily, and you can join as many as you like.
Joining an NFT server that is dedicated to the same goal as you will definitely help you grow and learn. These servers have users that have been in the game since NFTs started blowing up and can provide you with great and helpful advice and suggestions.
Others have users who know the ins and outs of NFT trading, allowing you to pick their brains on selling and buying trends.
Discord servers and the channels they host are the ideal spots to share your ideas, thoughts, concerns, and NFT projections. This makes joining a Discord server an essential part of the NFT world.
The benefits of joining an NFT Discord group are numerous, and these are just some of the reasons you might have for joining. But, just because an NFT server holds potential benefits does not necessarily make it a good and constructive community. Remember, online trolls are everywhere, including on Discord.
What Makes an NFT Community Good?
Although there is no set standard for what results in a Discord NFT community being good or bad, I have a few criteria that you can consider.
These are what I consider to be the qualifying criteria for a good NFT community:
How active is the server? In other words, is there a consistent influx of user interaction?
If the community within the server is supportive, this can take on a different meaning for everyone, but in general, an NFT community has to help, improve, and aid.
It needs to be a judgment-free zone where every user can share their input freely and without discrimination.
Finally, an NFT server needs to be secure and safe, where users deal with bots and spam quickly and efficiently.
Top 10 NFT Discord Servers to Join in 2022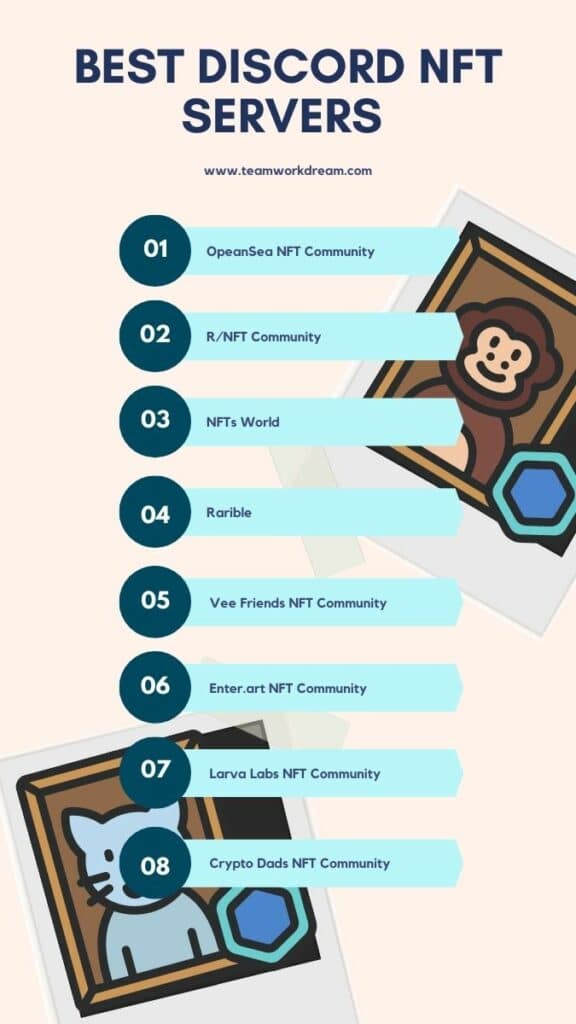 So now that we've covered the basics of NFT Discords, here are my picks for the ten best NFT Discords you should join in 2022:
OpenSea NFT Community
As the largest NFT marketplace, OpenSea boasts over 170,000 active users on its Discord server. This server includes #news, which receives updates on all things NFT directly from OpenSea's Twitter, and #community-help, offering a range of helpful topics.
R/NFT Community
This server consists of the largest group of subreddit users on Discord aimed at NFTs. The community systematically approaches NFTs, ensuring that newbies to NFTs have all the support they might need.
NFTs World | #1 NFT Community
Blending both the creation and trading of NFTs, this is the most diverse Discord server for NFTs. Here you will find help and information on all things crypto and NFT with regular updates on current trending and future planned NFT projects.
Rarible
Rarible is host to some of the most renowned NFT project channels. Bored Ape Yacht Club, Crypto Baristas, and Creature World have all appeared on Rarible. Offering users access to its #stages channel, it hosts discussions on NFT advancements, features, and art. What's extra cool about Rarible is that they often invite guest speakers to the #stages channel, which makes it one of the best NFT promotion discord servers.
Vee Friends NFT Community
An extension of the Vee Friends NFT marketplace, this server, exclusively aimed at Gary Vee NFT art, is a great place to learn helpful tips about NFT marketing and hype. Once a member of this server, you will also gain access to Vee Con where you will be treated to several different NFT convention assets.
Enter.art NFT Community
Using their Enter.art Discord server, the prime focus here rests on education. Learning the A to Z of NFTs is what this server and its channels are all about. This channel directs its Discord users to its website, so you can be sure that you'll always learn something new.
Larva Labs NFT Community
This is a great community if you're looking for a server where Web3 industry leaders share their experience and tools. The crew of Larva Labs has previously worked for Microsoft and Google. Projects that have featured on this server include Autoglyphs and Cryptopunk.
Crypto Dads NFT Discord Community
Crypto Dads is one of the smaller Discord communities aimed at NFT and crypto-trading. With their focus on getting the job done quickly and effectively, you'll find direct and to the point information about NFTs and trading on their channels.
NFTNEWS
As one of the longest-running Discord servers, NFTNEWS is well known within the NFT community. What makes NFTNEWS unique is that it doesn't exclude users based on trading and crypto choices. It welcomes everyone into its channels and encourages users to interact in a number of different aspects. This includes everything from basic creation to specific trading.
NFT Discord Server
NFT is my final choice for this top 10 list as it is the best place to start if you're new to NFTs. Billionaire investor Mark Cuban manages this server that is popular with over 700,000 users. It is your go-to spot for learning the basics, staying updated, and gaining knowledge of growing trends.
Love This? Save and Share on Pinterest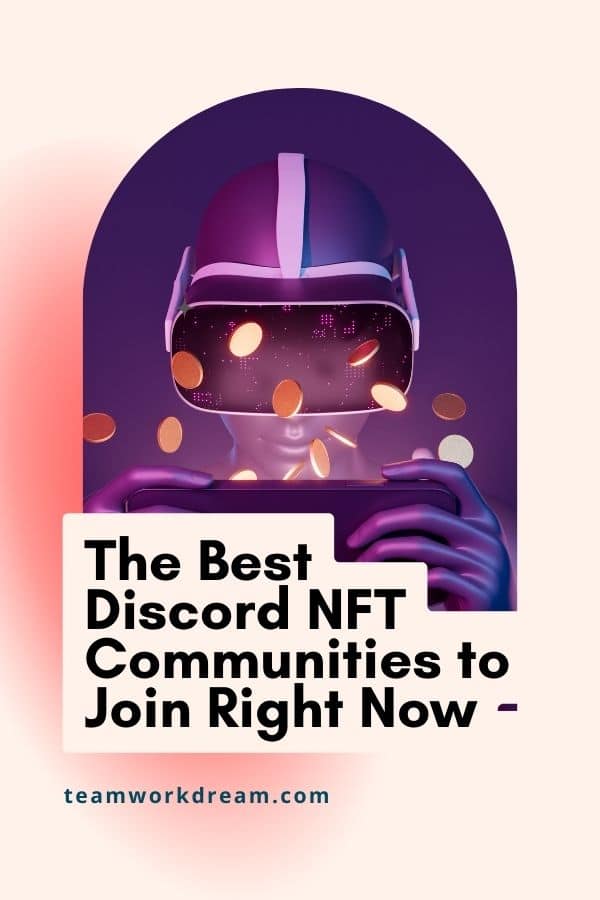 Best Discord NFT Communities: Read Next