Are You Experiencing a Fear of Failure of Your Work from Home Business?
As the global workspace continues to evolve starting a work from home business is becoming more popular. There are different people across the world wanting to start their work from home businesses but the fear of failure starts to creep in. But is it really a fear of failure or a fear of success?
What can you do to help overcome your fear of starting your work from home business? I'll go into more detail in a moment but first just to note, your age has nothing to do with it.
This post may contain affiliate links. For more information read full disclosure.
All age groups are getting involved in work from home startups so whether you're a high schooler, college student full or part-time worker or retiree you can easily and confidently start a work from home business as a Virtual Assistant, proofreader, content writer, social media manager, florist, illustrator, home tutor the list goes on and on.
There are many mixed emotions involved though when making the big decision to actually start working from home. Overcoming the fear of failure in anything can be daunting and starting a work from home business is no different.
You know you have done all the proper research on the different types of home-based business opportunities that you're interested in.
You've been brainstorming for months now making list after list and you've procrastinated, delayed and downright paralysed yourself with fear and excuses and finding it difficult to overcome it by just starting.
Psychology Today has a very informative article on the 10 Signs to look out for if you think you are experiencing a fear of failure.
How Can You Overcome the Fear of Failure?
How does that saying go, feel the fear and do it anyway? Easier said than done if you're an introvert but realistically, what's the worst that could happen?
Stop judging yourself. Stop thinking you're not good enough

Stop comparing yourself. Run your own race.

Stop worrying about what others think of you, your ideas and your plans

Don't assume what others are thinking about you

Don't be afraid to make mistakes, we all do.

Practice makes perfect, The more you get outside of your comfort zone the easier it becomes. For instance, I hate being in front of a camera but I've started as I know what my end goal is.

If you don't understand something don't be afraid just ask. You'll save yourself and your potential client tons of time by clarifying exactly what they want.

Just do it. Get started!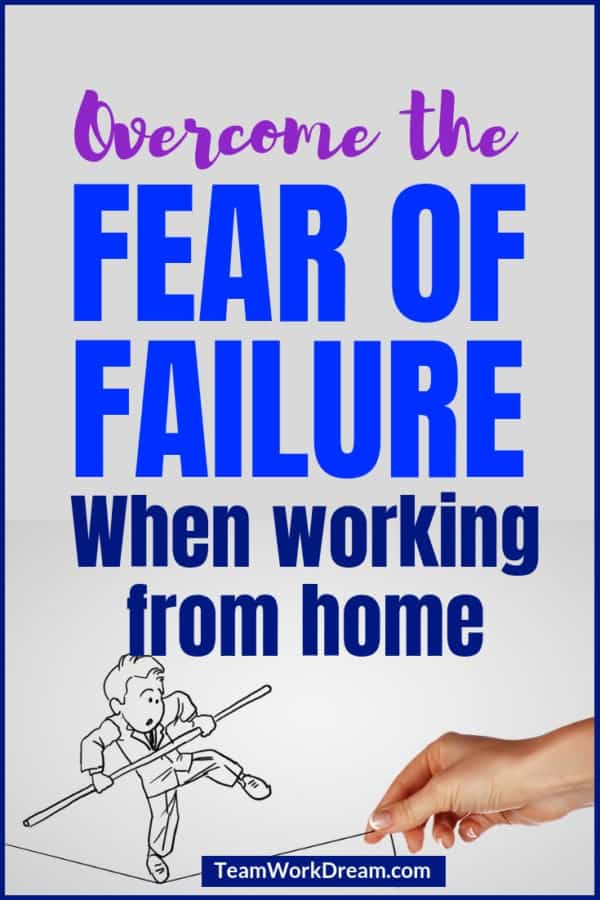 Come up with a great plan as to how your home-based business could be developed. Networking with other businesses in the same niche is absolutely vital.
Now that you know roughly what you want to offer start to list the teething pains of those who would need help with their business. Come up with plans, ideas and answers as to how to solve their business teething pains.
The idea here is to offer a solution to a problem that you can easily do from home. Once you discover how you can help others with your work from home business idea your confidence will increase and the fear you felt before will reduce.
Having a helpful and unique business idea will let your business stand out from the rest. The business will have the flexibility to grow with you, while you work toward financial independence, and start investing in yourself and your business.
Don't hide your talents and your business acumen. Get rid of the fear factor by sharing what skills you have on social media. You'll be surprised who just might connect with you.
Once you start to actively share information and/or ask questions you will begin to alleviate the fear and get confidence from the responses that you receive. You then will become the expert in what you're offering as a product or service.
You may have tried other things in the past and failed and trying to learn how to overcome the fear of failure is part of the learning and growing process. Failure is nothing but a practice run for success.
So the next time those gremlins of fear pop up in your head just tell yourself that you have something to offer that people want. That you are more than capable, knowledgeable and experienced to fulfil any task that is asked of you and always willing to learn more.
>>>Learn how to become a Successful Virtual Assistant within 30 days
When starting this blog I wanted to help as many people as possible find work from home opportunities but was scared that no one would be interested in little ol' me. How wrong I was!
It's so encouraging when you receive an email that you helped someone with an issue or that they learned something from something you posted on your blog or emailed newsletter.
Prepare Yourself to Not be Afraid of Failure
Ever heard of the saying fail to prepare, prepare to fail. Well, there's a lot of truth in that. If you go into starting up your online business half-heartedly with no form of structure or plan more than likely you will fail.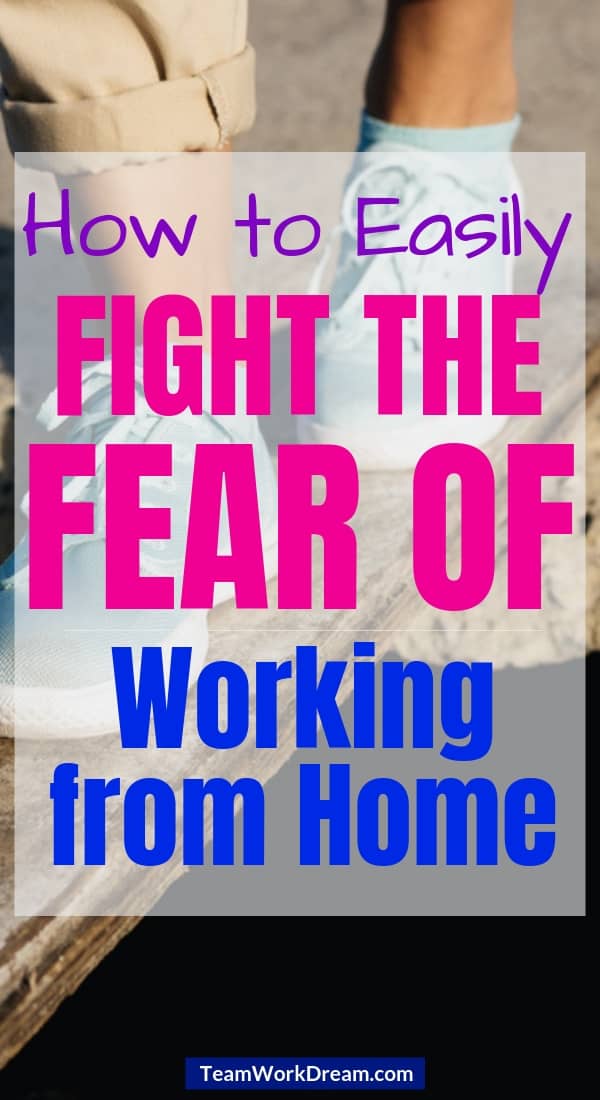 Plan to Prepare and Prepare to Plan
Setting small goals along with bigger ones actually ease the pressure of overcoming the fear of working for yourself.
Plan your daily, weekly, monthly, quarterly, half-yearly and yearly tasks. Create a realistic checklist so that you can see your strengths and weaknesses and where you can improve or change. Monitor your growth at the end of each week and month.

Create your business, your brand, try to stick to a personal and working schedule and you will find that the anxiety previously interfering with your work starts to go away.
Why? Because you're more organized, goal oriented with a new mindset that failure is not an option.
>>>Why not start this course by Elna Cain and set up your freelance writing business?
Building a long-lasting and reliable business brand is essential but it is very easy to get tarnished. Errors and mistakes are sometimes unavoidable but immediately handling and solving any issues that may arise is the best and only way even when you might not be wrong.
Remember, do not treat these mistakes as failures but as learning curves on how to improve your work from home business.
Businesses with good reputations find it easy to attract customers through great customer service, providing excellent work and word-of-mouth recommendations. But not every small business is positioned for success.
With the use of technology at a customers' or clients fingertips, a negative word can quickly spread about a bad experience and affect your work from home business greatly.
Customer Loyalty is everything to a business. It's easy to be tempted to take on more than you can handle and make bad choices. But don't be fearful, learn to say no when necessary.
Believe it or not, by just saying no if your services are in high demand and your brand and reputation for great work is well-known clients will be prepared to wait. You'll have a waiting list ensuring that your payday is secure throughout weeks if not months.
What about when acquiring new clients through traditional or paid marketing channels when promoting your business this can cost you time and money, client referrals cost you nothing.
Clear communication is important to overcome the fear of starting a work from home business because when there are proper lines of communication there will not be any misunderstanding.
A misunderstanding between you and a client can cripple the core of your business if it is not handled properly.
Being open and honest with everyone that is involved in the business will over time cultivate a great business relationship. As a result, the long-term business relationship will lead to more business and increased profits.
Getting professional help from business advisors will add value and reduce the fear factor that affects the business. Solid business advice can alleviate fear when starting a work from home business.
Why not consider a business coach who can give guidance and reassurance when there is uncertainty and fear.
Starting a work from home business can be a very lonely road. When that grip of fear sets in, faith, determination and cheerleading friends who can encourage and give support will be helpful.
>>>You might also like to read how to collaborate and network for online business success
A mentor, a small business coach, or even a supportive close family member or friend can serve as your go-to resource for advice, motivation and reassurance when the road gets bumpy when the fear of failing sets in.
Stop Listening to the Doubters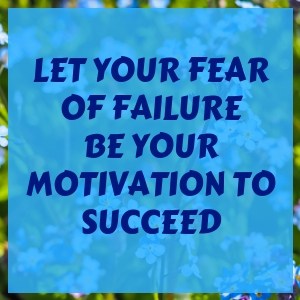 You've heard it all. 'You can't earn money online, it's all a scam. I know someone who got scammed trying to find a legit work from home job online.'
These stories can put the fear of Odin in you while you sit there thinking that you made the wrong decision. The thing you have to remember is that not everyone has the same experiences.
Some people didn't do their due diligence when searching for online work or didn't set up a solid foundation for their work from home business.
**You might also be interested in How to Quit Your 9-5**
You must remember people love to share the horror stories rather than the positive feel-good ones. If you really want to know the good news just check out the remote worker Stats and in the US alone it shows that in 2017 there were 3.7 million telecommuters and it's increasing every year.
Work from Home Negatives That Feed On Fear
1. Overall fear of starting your online business
2. Fear of working for yourself
3. Fear of not having the right skills and talents
4. Fear of not knowing your worth
5. Fear of not being tech-savvy
6. Fear of not knowing what to charge for your services
7. Fear of rejection of your services
8. Fear of pitching to a client
9. Fear of asking stupid questions. There are no stupid questions!
10. Fear of turning down work even if not a good fit
11. Fear of isolation
12. Fear of not knowing how to network
The above list are all very true feelings of how many of us feel when stepping out on our own when developing our work from home business. The doubts enter our thoughts and the enthusiasm starts to wane.
But think about this. If you were to ask one of your favorite and famous singers do you still get nervous when going out on stage the answer would be a resounding yes but they do it anyway.
You have to develop this kind of attitude, focus on the advantages of working from home and with having proper planning in place and taking action the fear of failing will gradually subside. You'll be in full control, on top of things and confident.
Work from Home Positives to Fight the Fear
To help you to see the benefits of working from home and not feel so fearful there are statistics that show that those who have a work from home business or who is a remote worker are able to:
Have a higher level of productivity as you can now work uninterrupted

Have a greater commitment to the task as it's your business and your brand and reputation.

You're less stressed

Have a quieter working environment

Create a better work-life balance as you are in control

Lower the carbon footprint as no more commute

Save what would have been spent on the commute

Spend more time with family and friends

Be happier as you're doing something you enjoy
If you're interested in achieving all these work from home positives what are you scared of? Do you have a fear of failure or a fear of success?
Now is the best time to push forward and push past the fear and follow your dreams by putting in the work for your ultimate work from home goals to become reality.
If you've felt this way about the fear of failing when wanting to start your online business and overcame it why not share a comment below and if you know someone who might be in the very same position why not pin it and share it with them.
Related Motivation and Productivity posts: